Budapest to Zagreb - the final country!
Made it to Croatia!
Rest in Budapest
We found this city to be beautiful & historic, with a distinctly eastern feel, yet brimming with tourists, particularly those seeking an active nightlife with cheap drinks.
Another St Stephen's Cathedral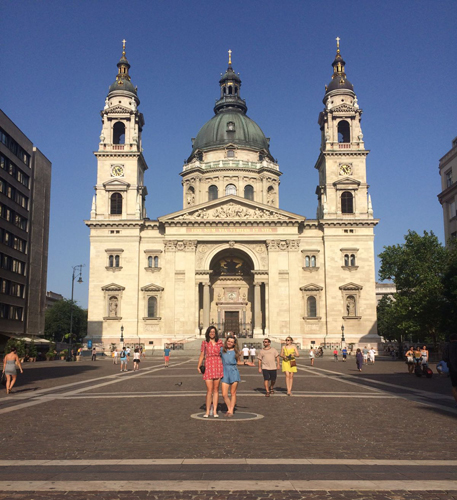 We slept, ate vegan treats, & ran errands related to the bikes/logistics.
Any opportunity to rehearse our Romeo & Juliet scene, eh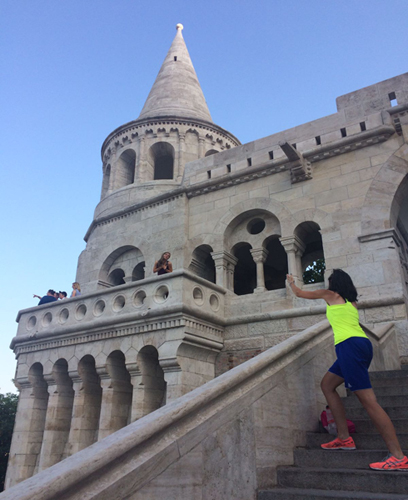 Like in Vienna, as a quick way to see & learn about the city we partook in a walking tour. We learnt things about the Austro-Hungarian empire which linked with our stop in Vienna.
View from Castle Hill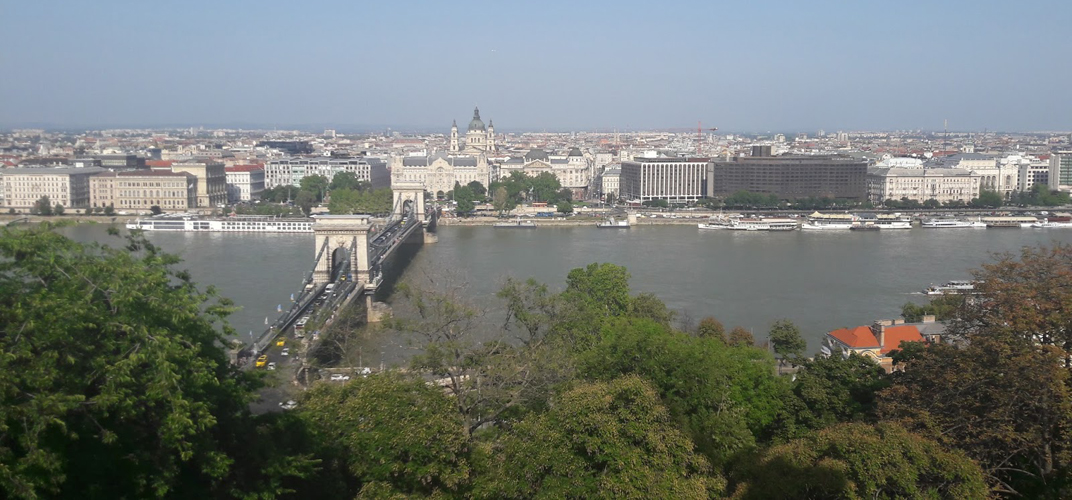 The beautiful brightly coloured tiles roofing of the Vienese Cathedral were also present on a church here, & we were told also in Zagreb.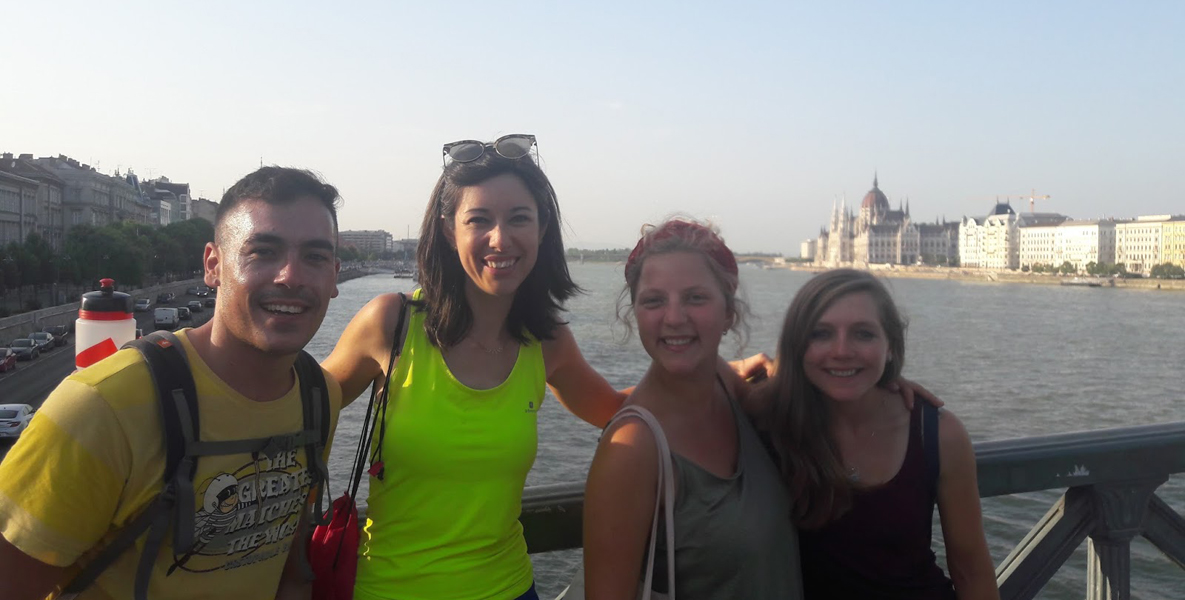 We made friends with Robin (Netherlands) and Ander (Basque country), who accompanied us in our (ahem Sonia's) craziness after the tour. Which was Hungarian dress shopping by the way, in H&M...
It's brilliant to meet & chat to such free spirited people, who are always open to new experiences.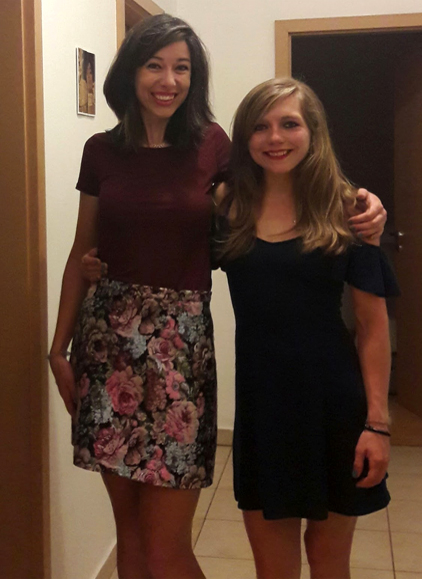 Budapest to Balatonmariafurdo (on Lake Balaton)
Day 48 of riding | 124 miles | 200 km | Ascent: 698 metres
40 degrees, gravel, mud & illegal roads. Rewarded with aubergine paste in a thunderstorm.
A fleeting view of eastern Lake Balaton, gorgeous.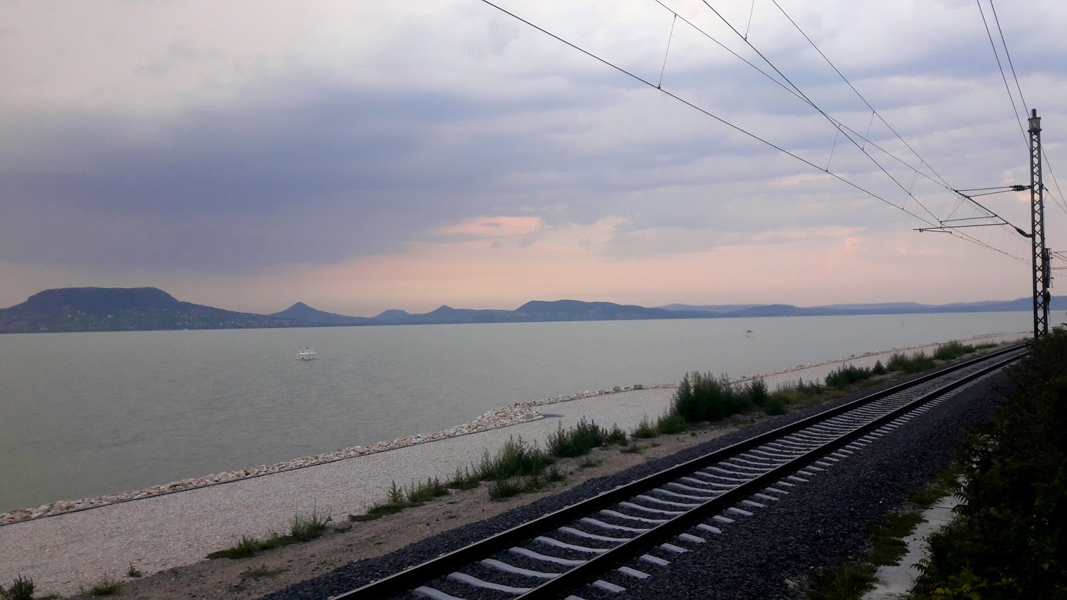 What a beautiful morning sight Budapest was! That calm, hazy morning feel as the sun is rising (our reward for getting up at 4:30am!).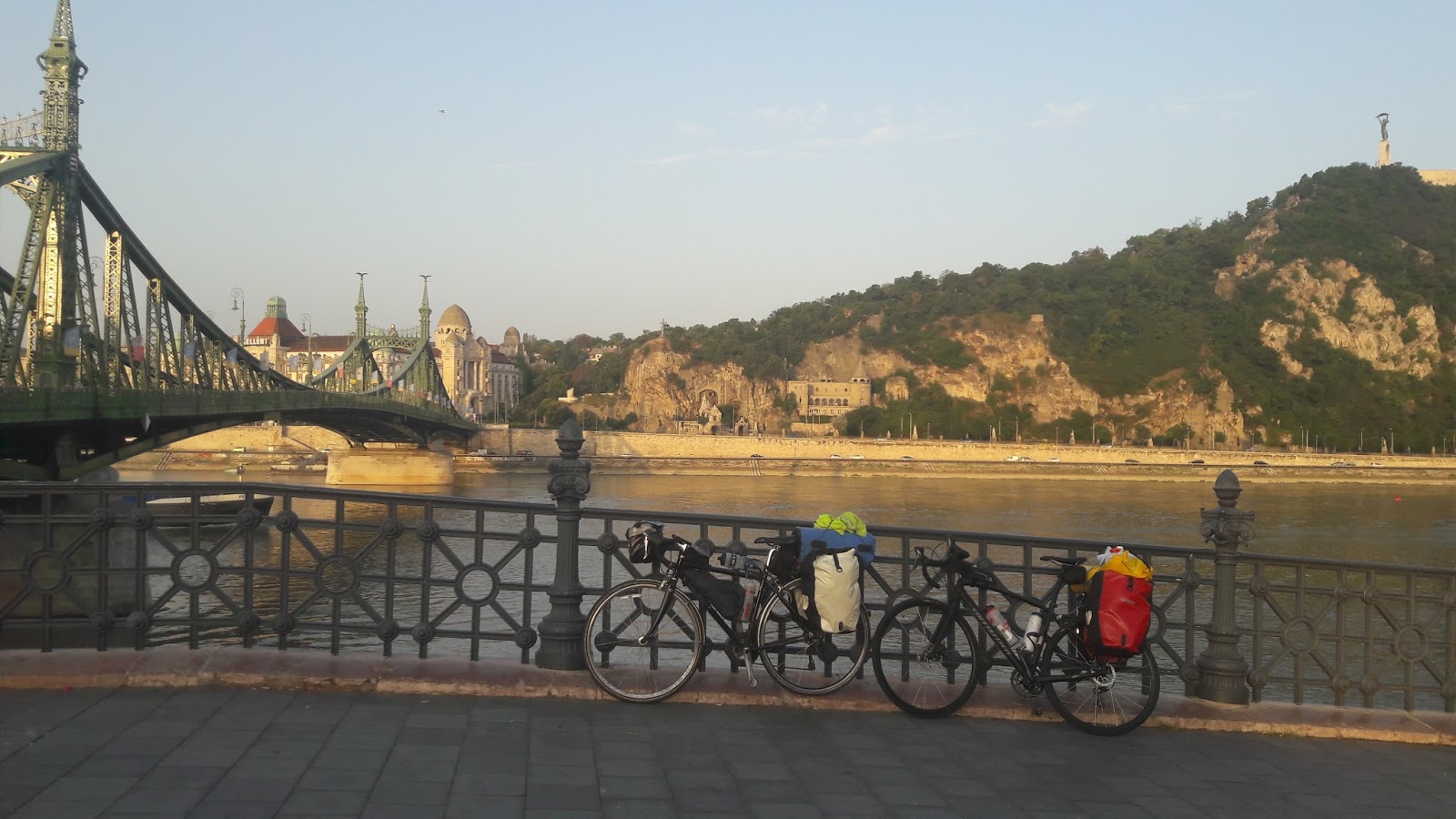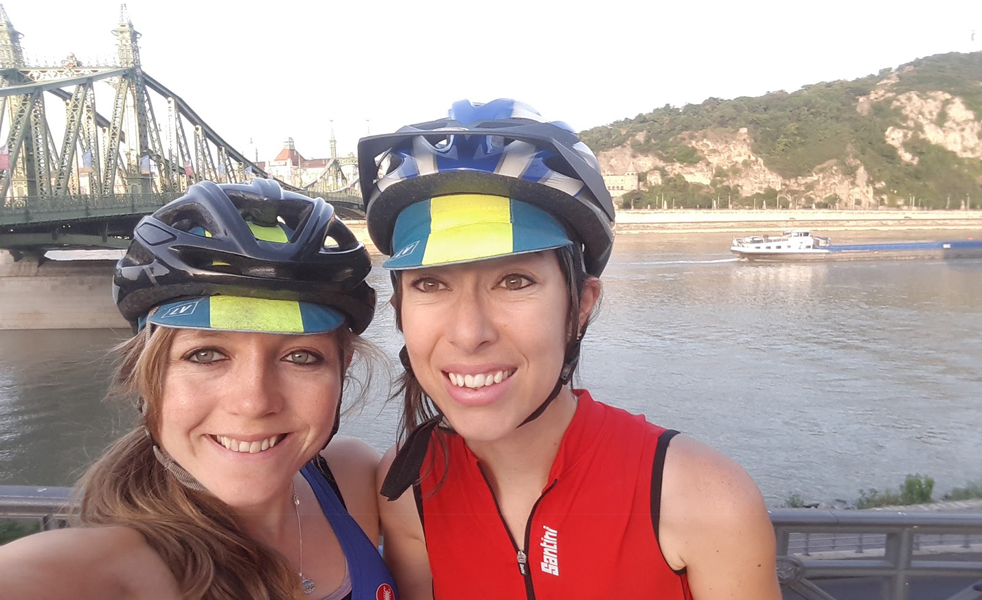 Their statue of liberty poised elegantly in the shining light, towering over the mighty danube, which we were bidding farewell to.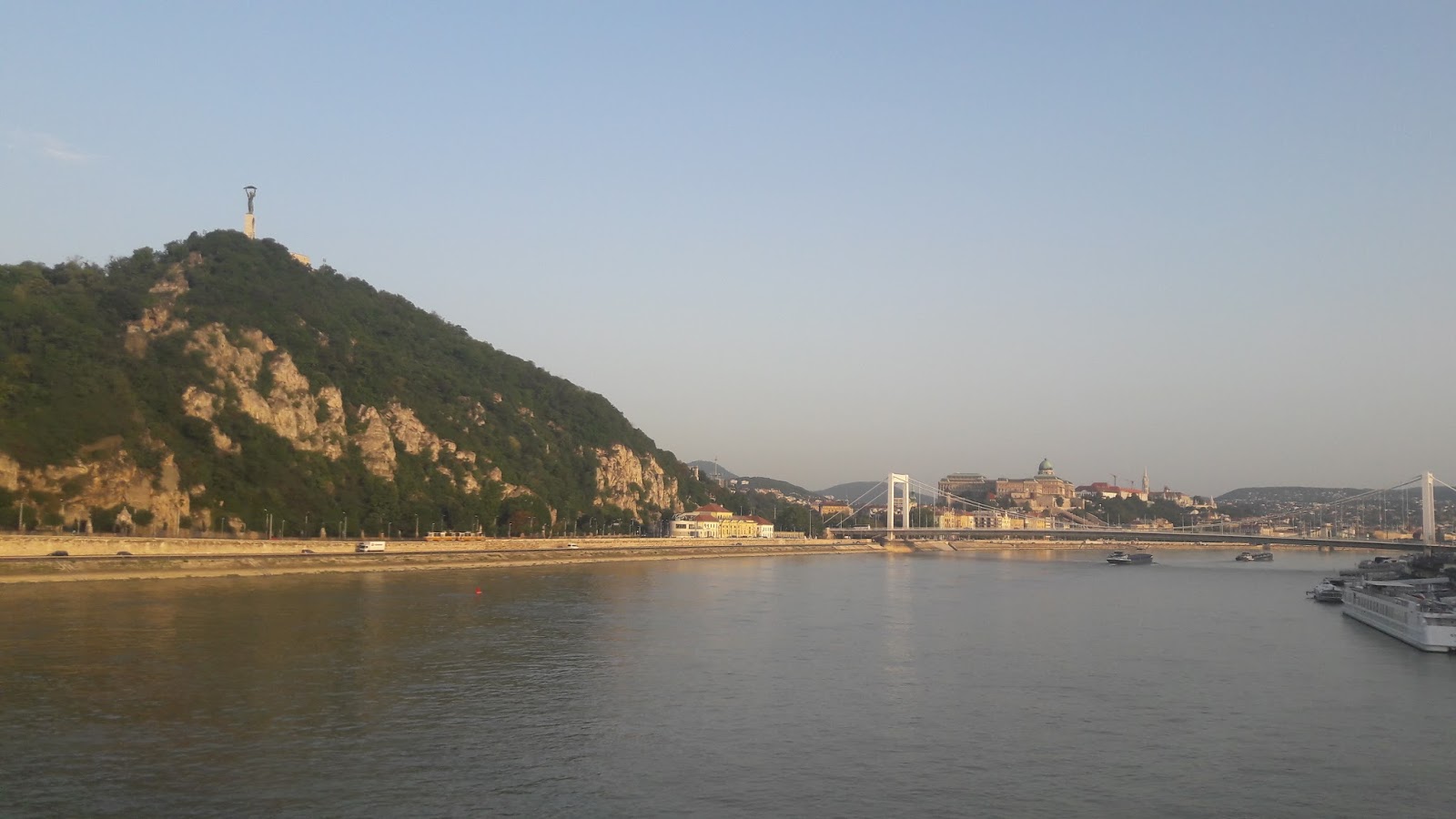 After some shockingly surfaced roads (with tarmac 'waves' again), & an enormous amount of traffic, my pre-plotted route got us onto some cycle lanes, phew!
After a few miles, one of these took us to a flood under a bridge. Sonia realised how deep it was when it came up to her shins & caused her to almost fall in, "AHH Alaina are there snakes in here?" I replied with, "probably". Anxiously shrieking she moved ever so quickly!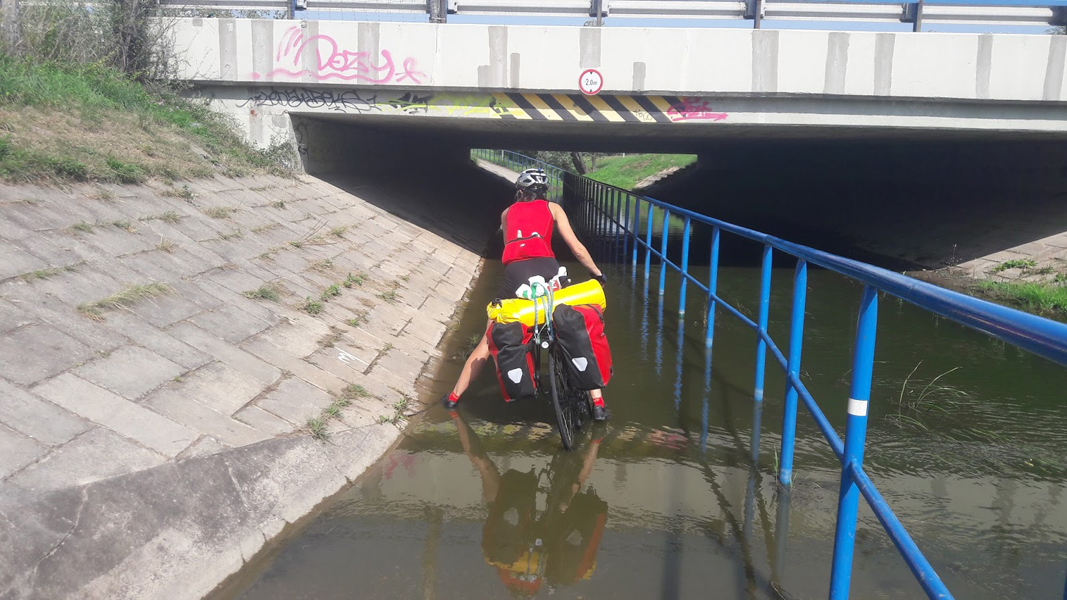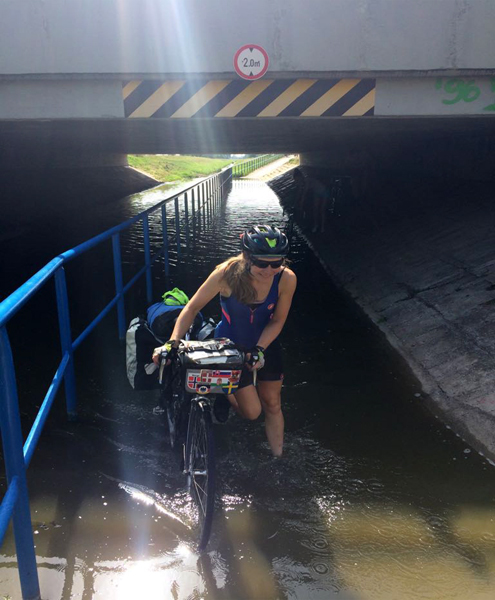 A man held up with us at this artificial pond, begun to stick with us, for quite a while... we both noted how it was quite strange. After 15 minutes of this, we let him pass, but watched as he stopped ahead. I suggested an alternative route & we lost him.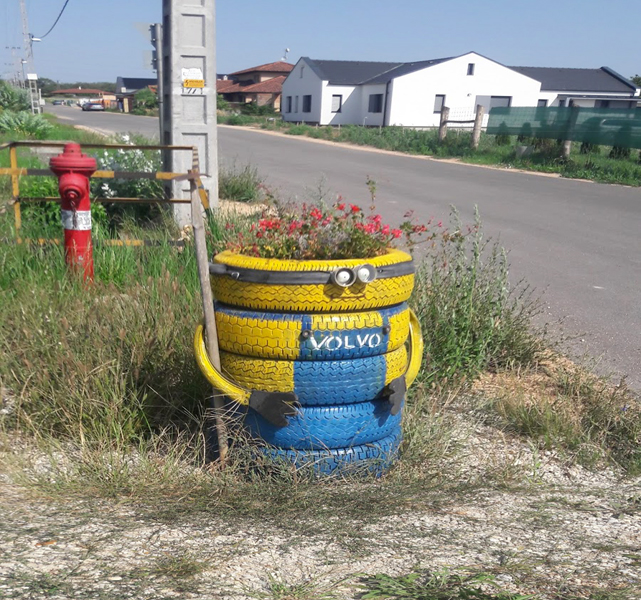 So, it turns out there is a Hungarian road sign which I had thought was a warning sign to vehicles, about cyclists: it's actually a no cycling sign. Whoops! The problem is, without a specific cycling map of Hungary, to get to our destination there are no other roads, or we at least wouldn't know unless we tried every single one.
Surely there needs to be a cross through it to make it obvious...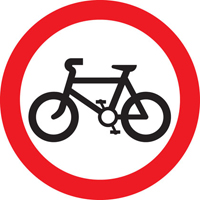 About to reach the much raved-over Lake Balaton (the largest lake in central europe), the only road was extremely busy with very fast traffic, & displayed the  'no cycling' sign. My route actually avoided it by making us cross it to go straight up that mud track we could see ahead of us, brilliant.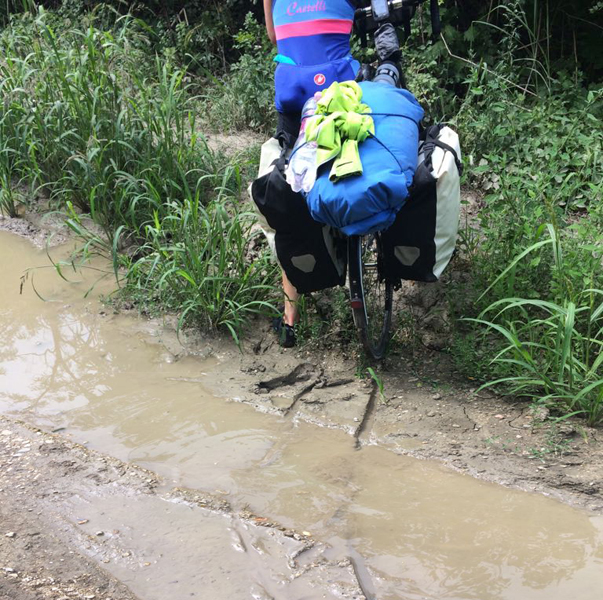 We went through rocks, mud, puddles & lots of bushes, losing about 45 minutes of time (the 2nd occurrence of this today).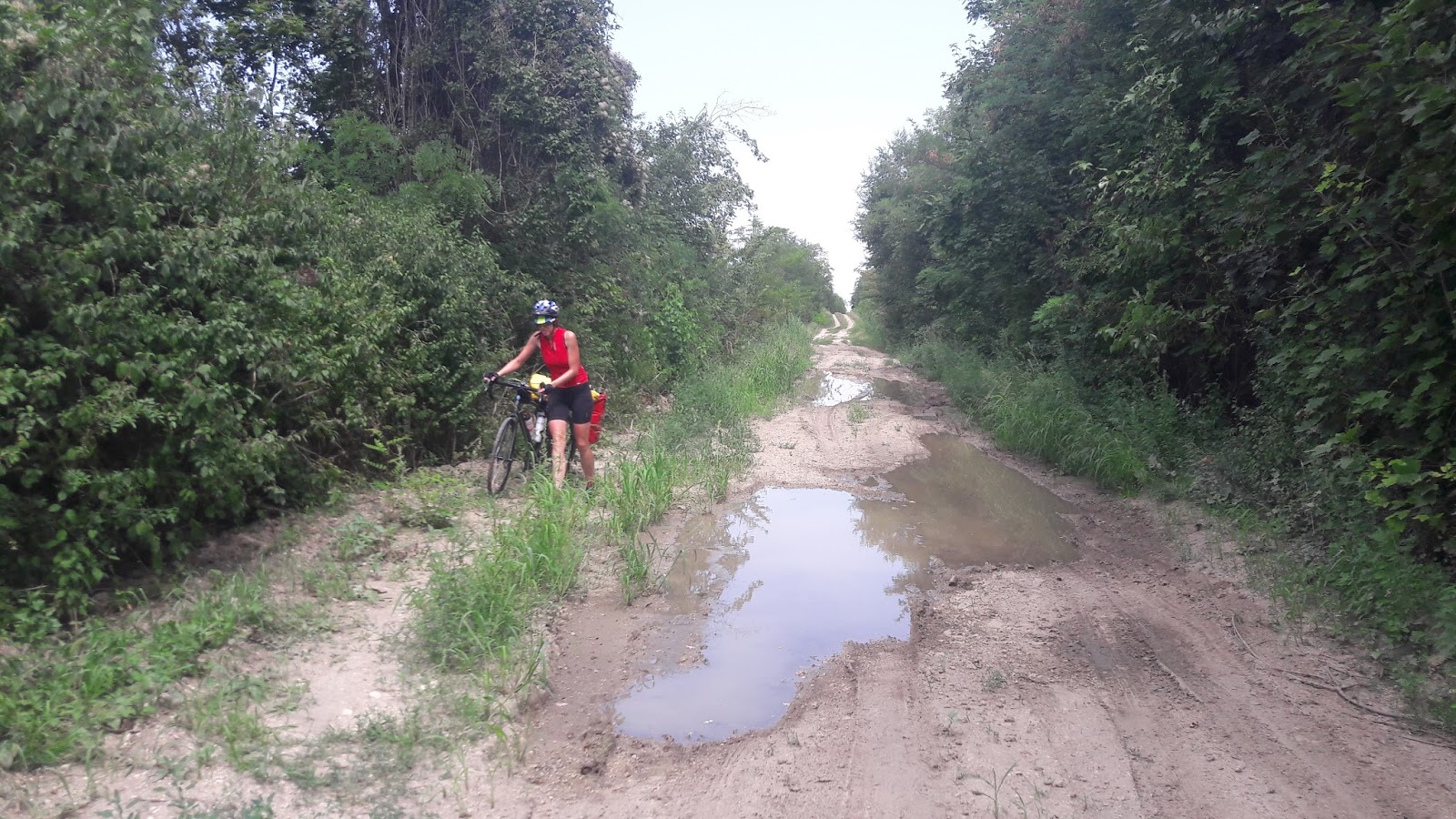 Our hope had been to arrive early for once, & actually get to swim in the lake! Our plans were being dashed with every hour we were losing.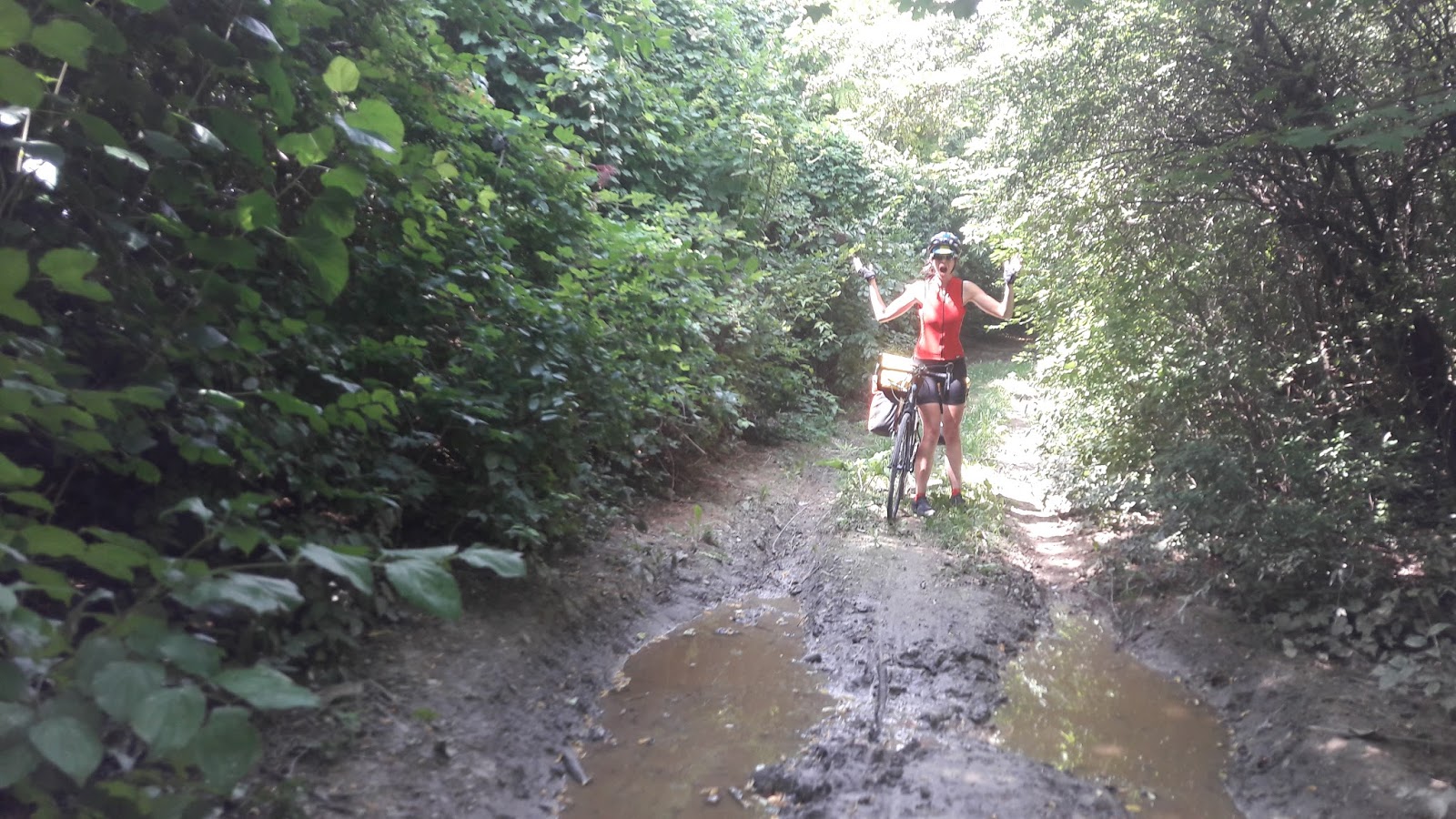 We continued forth, eventually losing the will to stay on these marked cycle lanes every time the tarmac discontinued. Off we went to the 'illegal' & smooth road beside the lake!
Sirens from behind got louder, & louder, & my heart stopped. I had visions of being bribed by some corrupt police for being on an illegal road. Thankfully, they went past, ignoring us. AH!
Any incline absolutely sapped our energy, our skin was drenched with sweat, & I understood why I felt nauseas with any increase in exertion when my temperature gauge read 40 degrees Celsius.
A bike to fit Sonia, back in Budapest!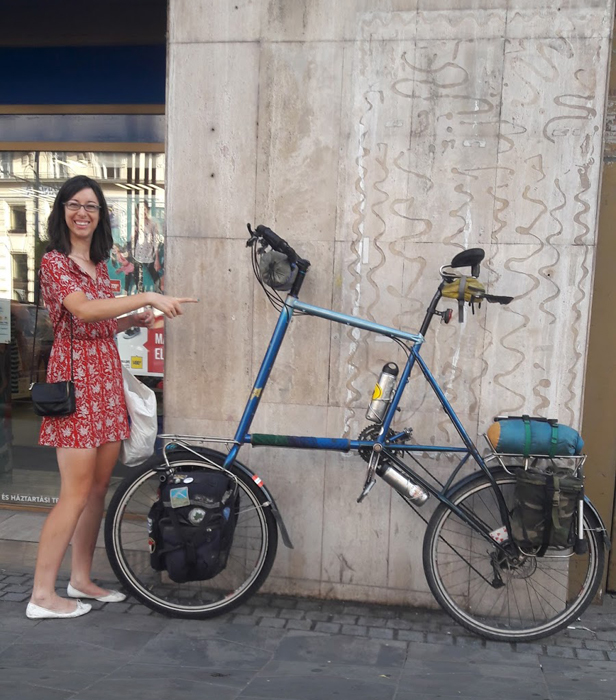 Interestingly being alongside the river actually wasn't as romantic as we had envisaged: there were absolutely zero views of this beautiful body of water. The prime land along its shore is capitalised on by cafes, hotels & homes; to see a view, you have to pay a price. Very different to the abundant remote beauty of Norway, eh.
We noted a thin walkway & I suggested we have a quick look - wow. It was like one giant, endless Hungarian bath!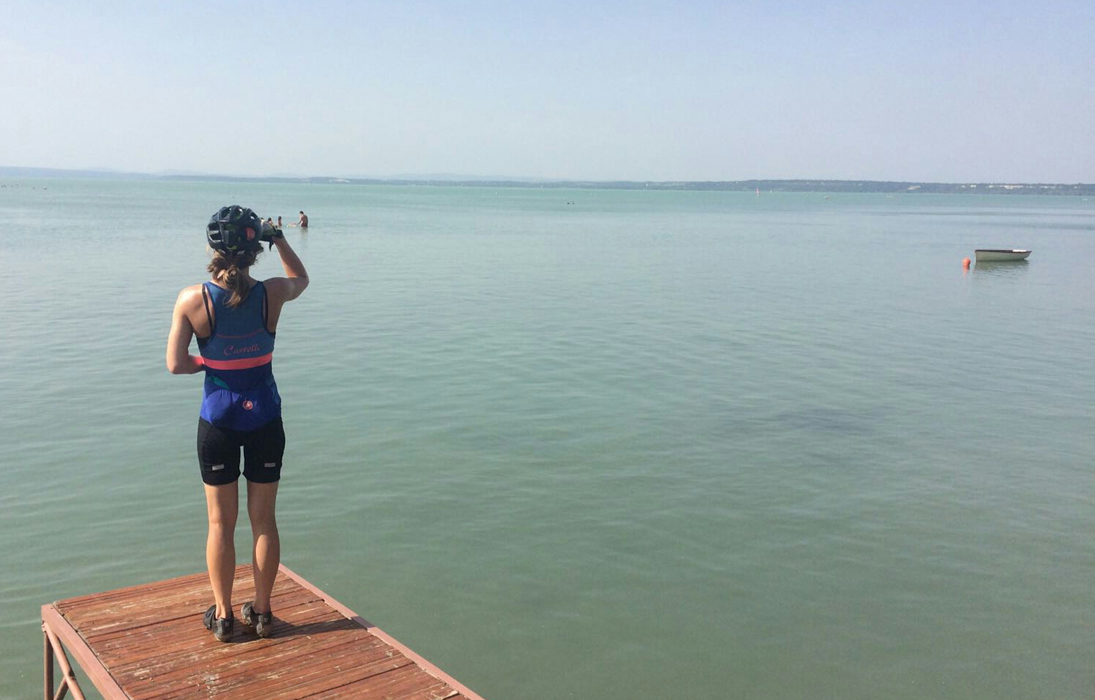 No beach on this bit, but one just slides themselves in from the walkway, & enjoys the milky aqua waters. Crowds of people were stood up, enjoying this natural spa: the water was only mid-torso deep.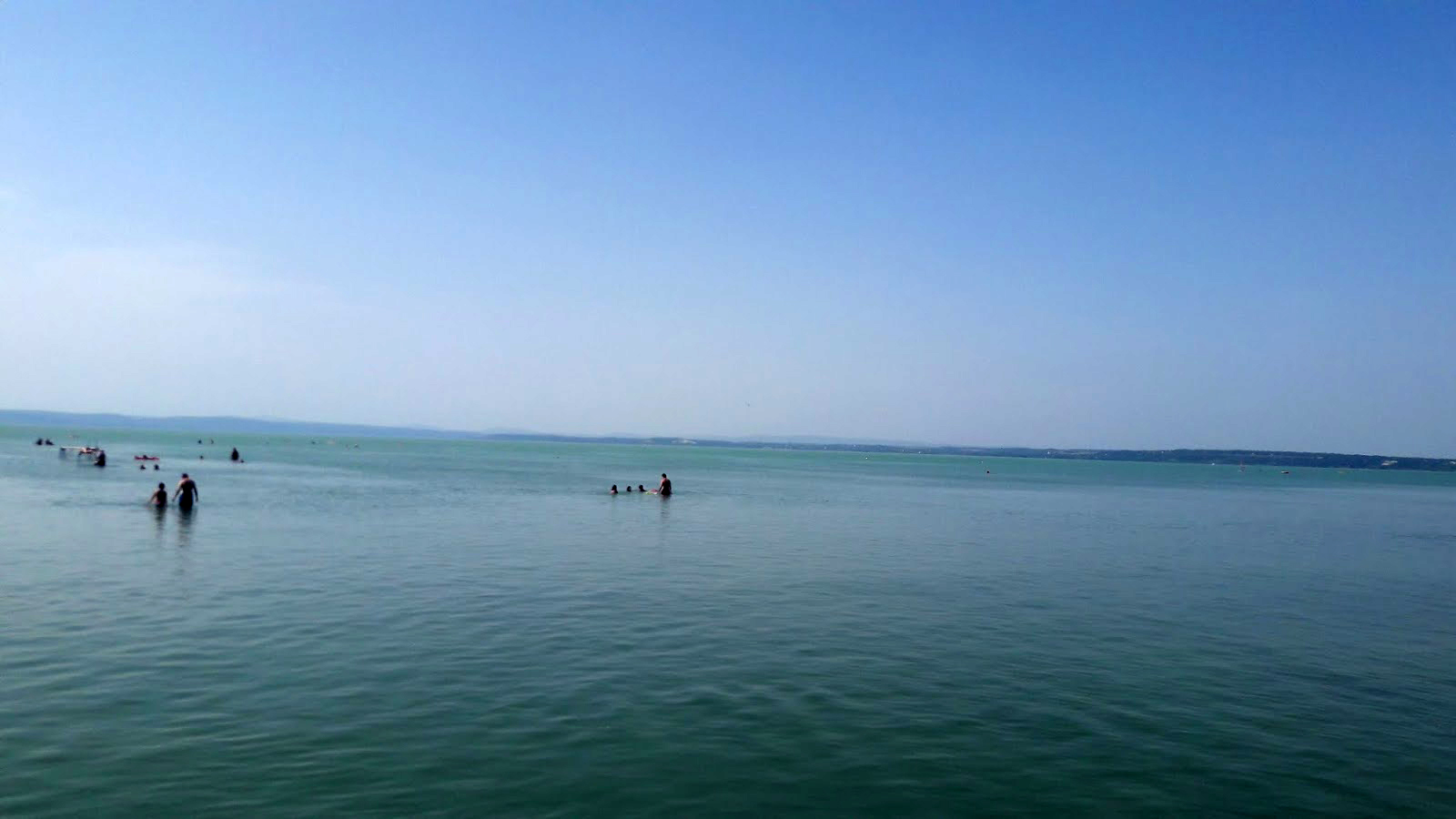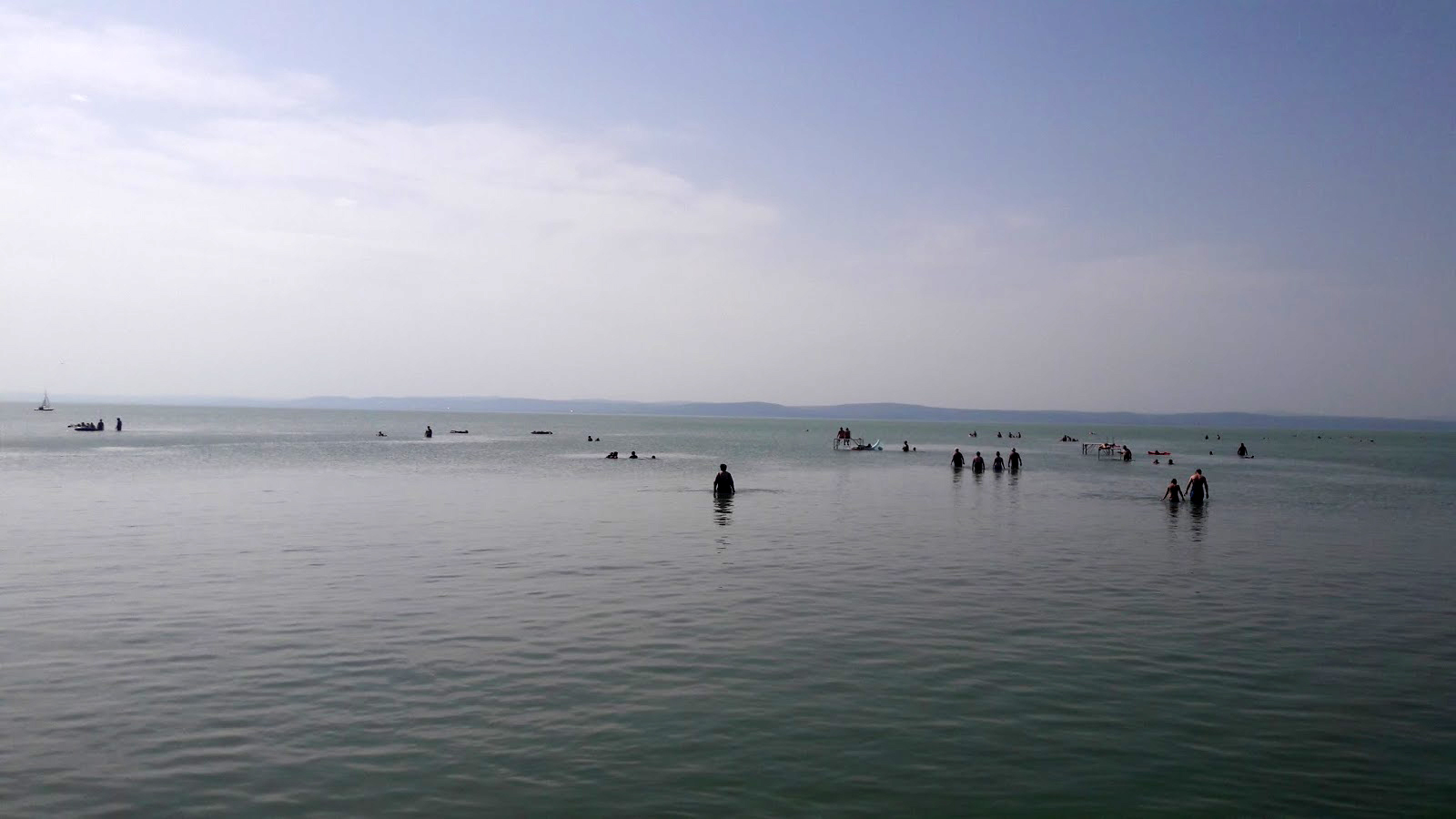 Unfortunately we had to crack on, knowing that we could relax & have our own dip once we arrived before dark!
Classic, our campsite was full! The next one we knew of was another 20 miles away...& was a nudist campsite. Ah well, let's go!
Fortunately 10 miles later I spotted a small camping sign, & we set up quickly as darkness approached, slightly disappointed to have missed a strange campsite experience. Immediately the air felt strange, the winds began to gust, & a shot of flashing light flew across the sky. This is so unfair.
Luckily the campground had set up a small shelter, so we had somewhere to cook. An almighty downpour of thousands of buckets-worth began dropping outside, as we cooked & enjoyed pasta with vegan sausages in aubergine paste - mmm!
The new hope was to swim at sunrise, before our final ride together. How exciting!
Lake Balaton to Zagreb
Day 49 of riding | 128 miles | 206 km | Ascent: 845 metres
At the Croatian border - Officer: "Where are you going?", Me: "Croatia".
My collection is now complete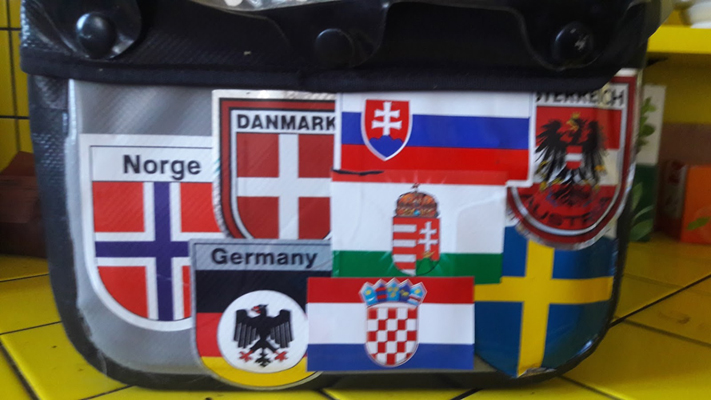 Up at silly o'clock again, we were feeling a little raw. As the trees were being thrown about with extreme winds it became apparent that our dreams had been dashed.
If only this photo was 4D so you could feel the elements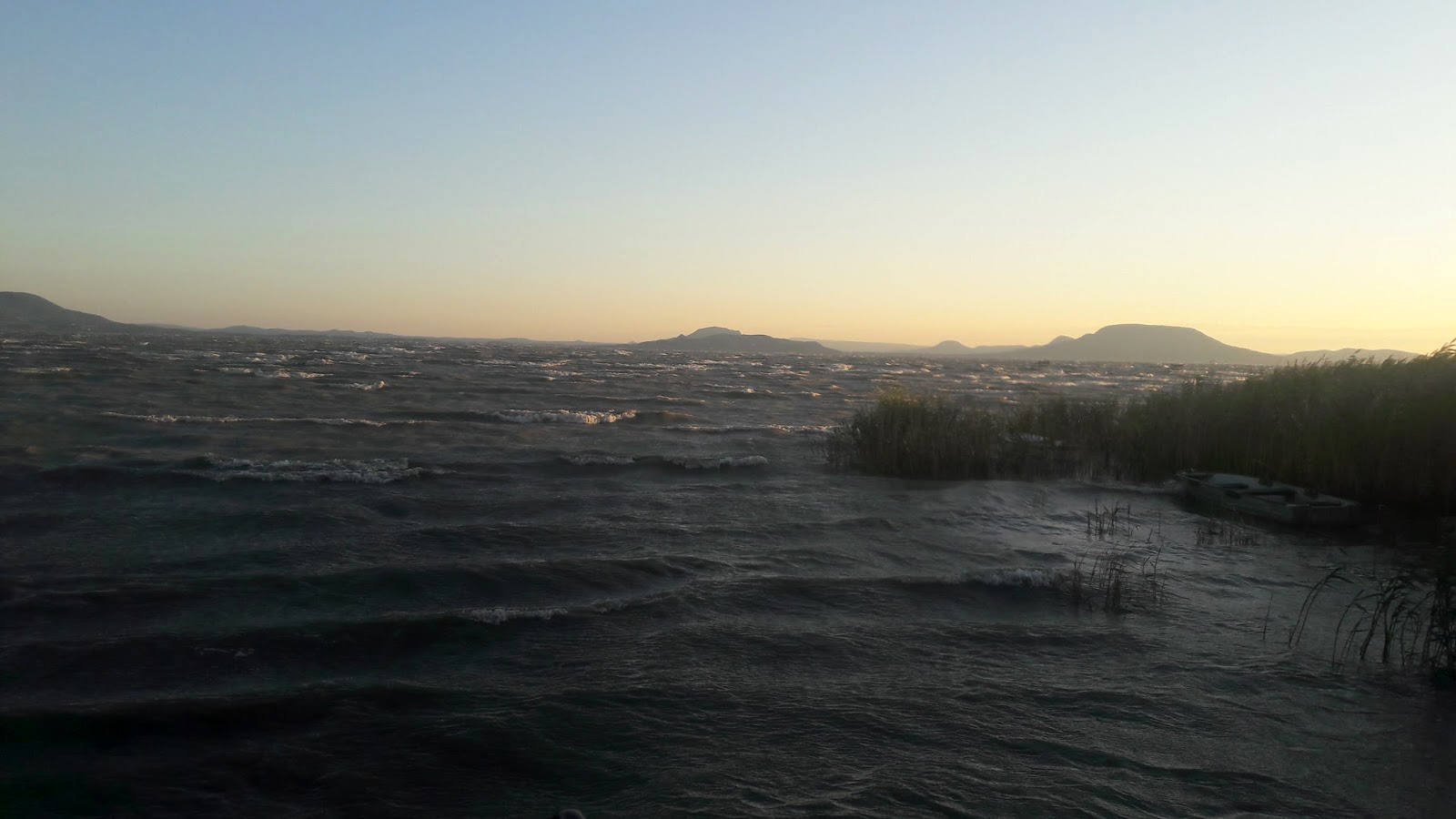 We made our way over to the water anyway and wow, it was like the set of a horror film! Countless grey waves were crashing towards the wooden platform we stood on, & the wind was angrily tearing across the land. Maybe we shouldn't swim this morning.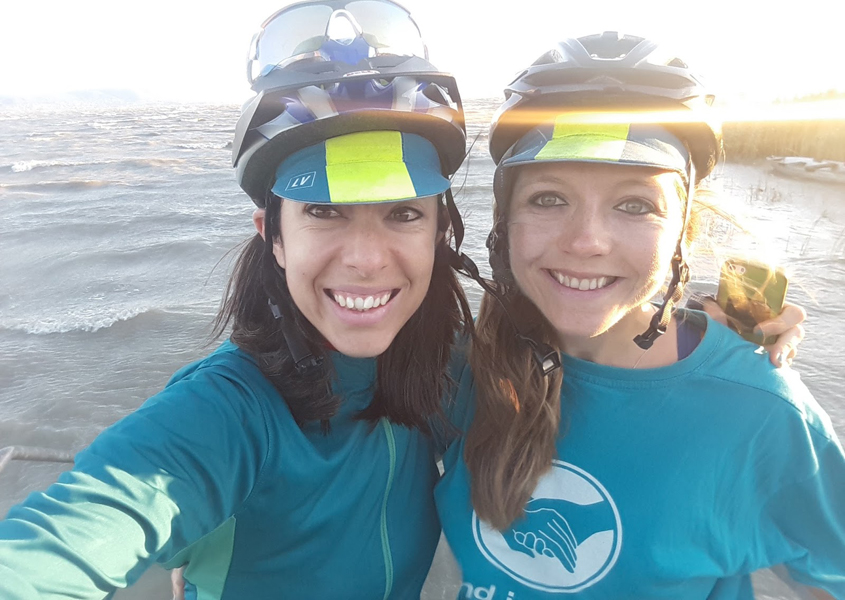 We cycled on LEGAL & quiet roads, woohoo through some pretty countryside, making great progress.
Due to Croatia not being a Schengen member, it has a border control (the first one I have passed through). Being used to telling people that Croatia was my final destination, I stupidly told the officer that that was my destination when he asked where I was going. He just gave me a blank look.
The border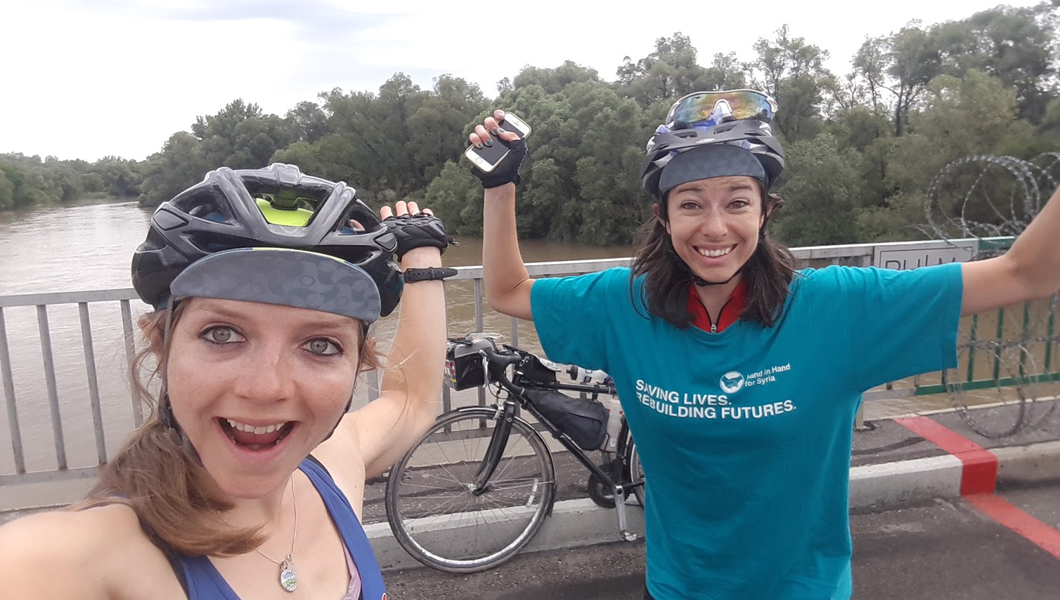 I thought we were going to Croatia?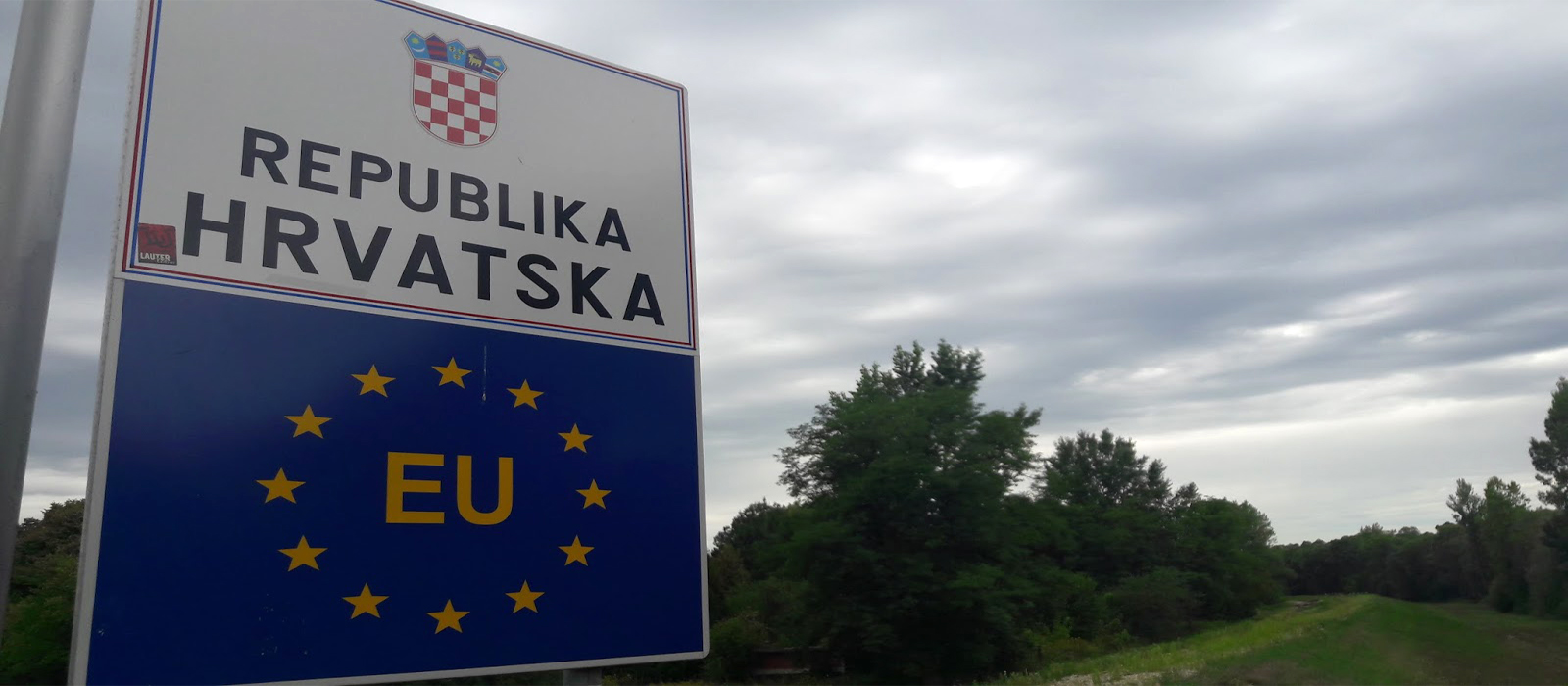 Immediately we met some Croatian workers at a service station, & after asking them some simple Croatian words, they were incredibly interested & enthusiastic in knowing about us, & that we were visiting their country.
This first 'road' was a misrepresentation, thank God!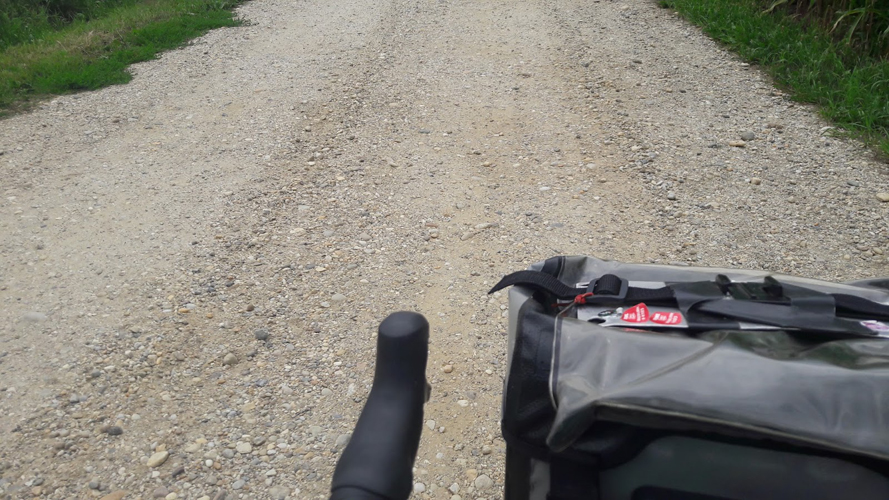 The exuberant Croatian warmth was further demonstrated when we greeted people in the streets: one woman got so excited she begun waving her arms manically, with a beaming smile across her face. So sweet!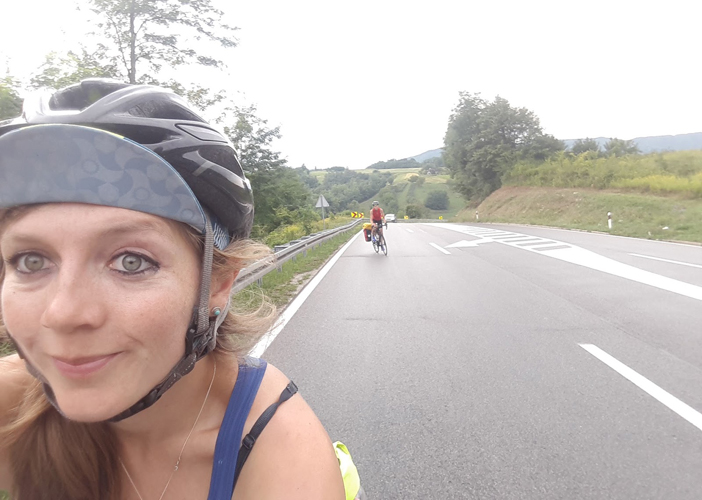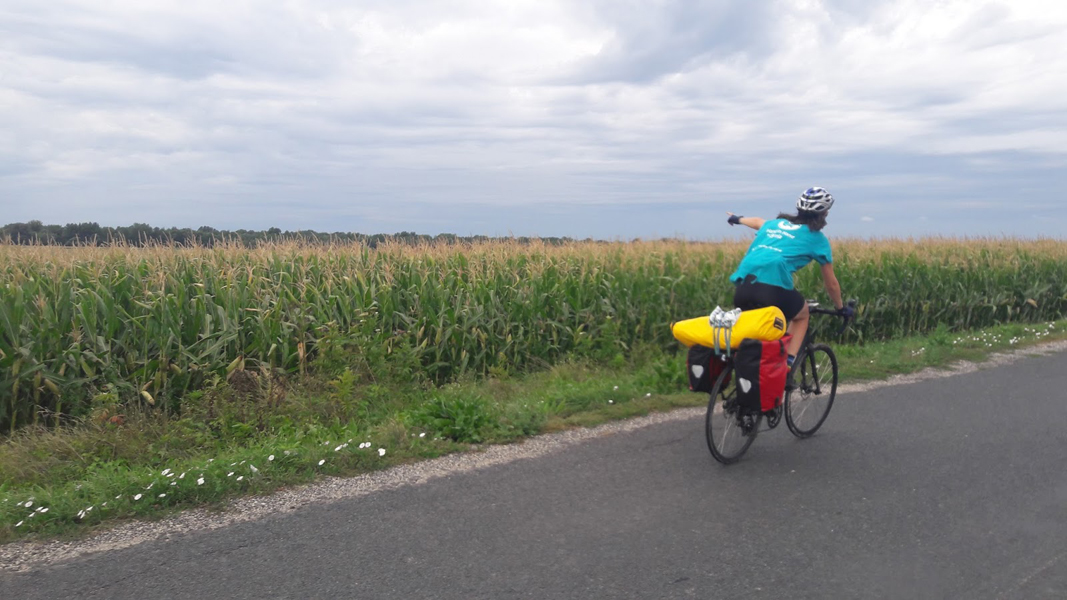 Crossing the border to an old city called Varazdin, the land was quite barren & eerie. Stopping for supplies here, again the waiters were very friendly & interested in our visit. One chap exclaimed with joyous laughter "Liverpool!?" when we said where we were from, obviously a Beatles fan!
Focused route analysis over coffee!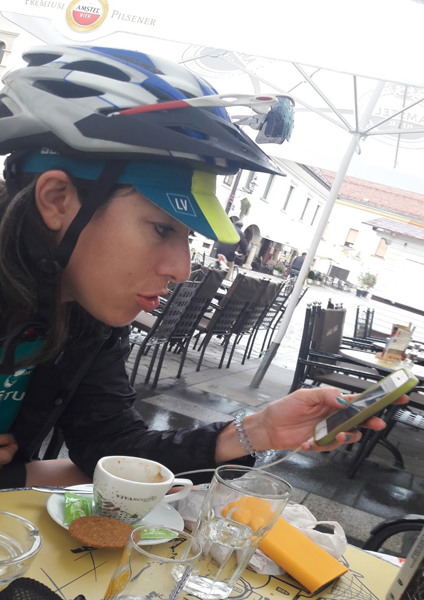 This final 50 miles to the capital was absolutely stunning. Dark green vegetated hills filled the vistas, & the rain produced a mysterious hazy mist across the tops. Cute little terracotta-coloured houses & farms laced the lands, & there was a distant view of true mountains.
Unfortunately not photographable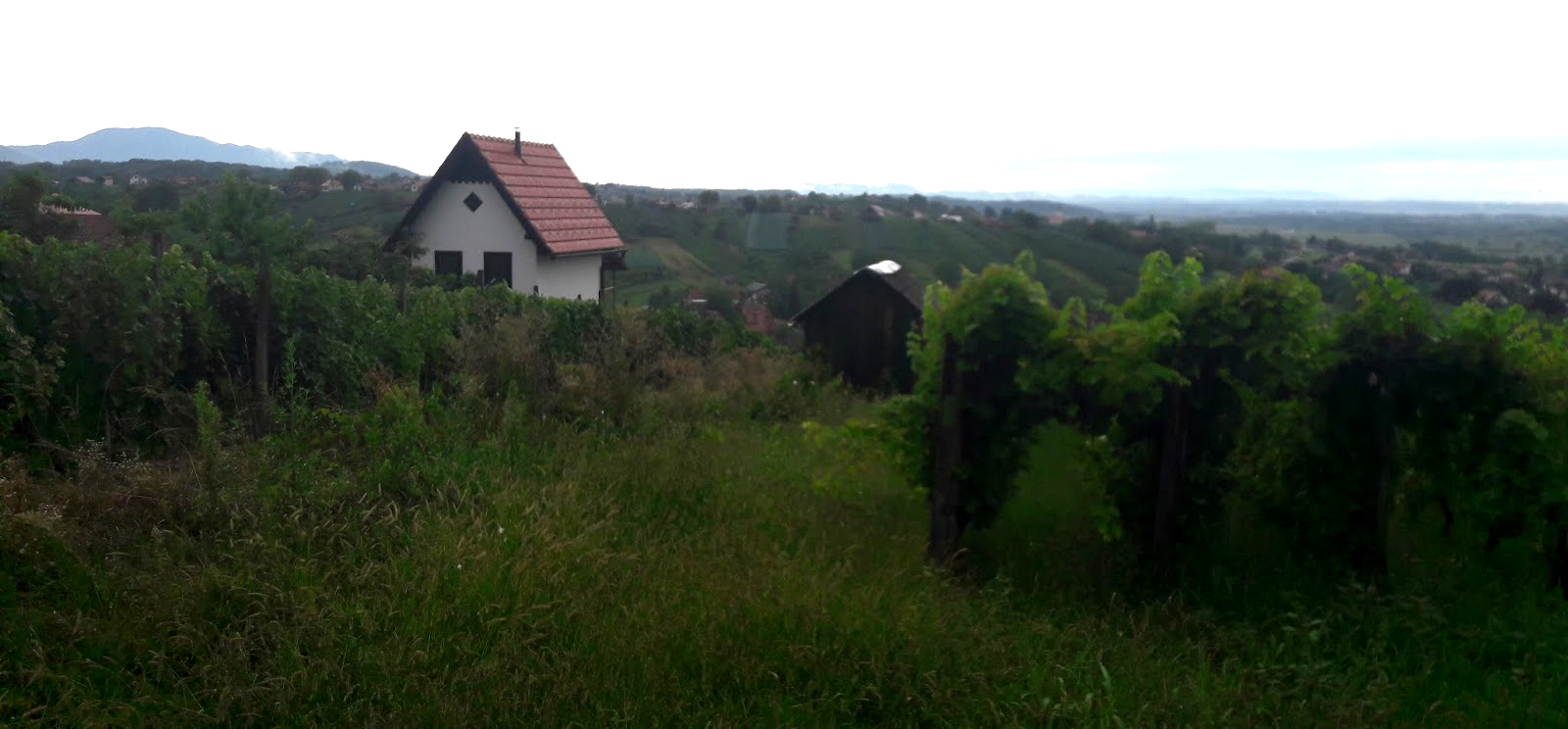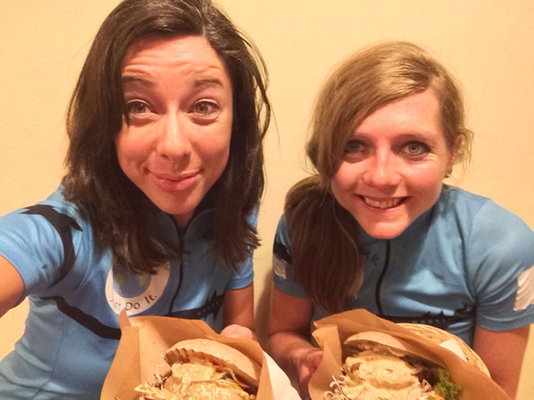 A few steep gradients & hill climbs later, we were ending what felt like quite a long day. We hit Zagreb, & headed straight to a vegan burger place, obviously!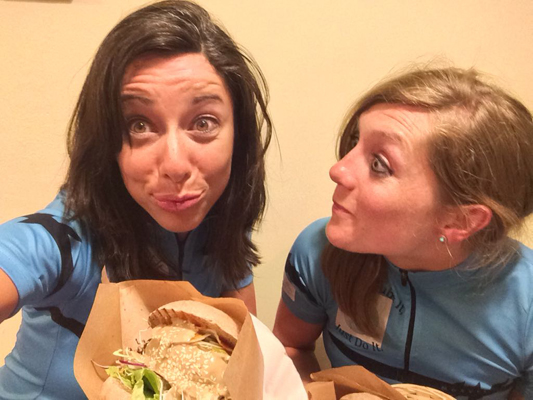 This was our small scale celebration of 1000 miles together - my final country, but mainly Sonia unquestionably smashing her longest rides ever. What an experience for both of us.
Our logos displaying our motto - Don't doubt it, just do it.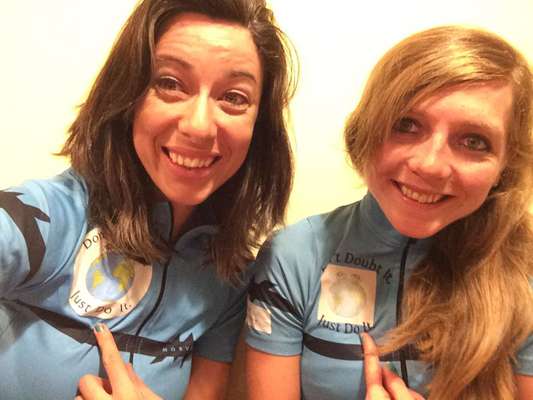 Zagreb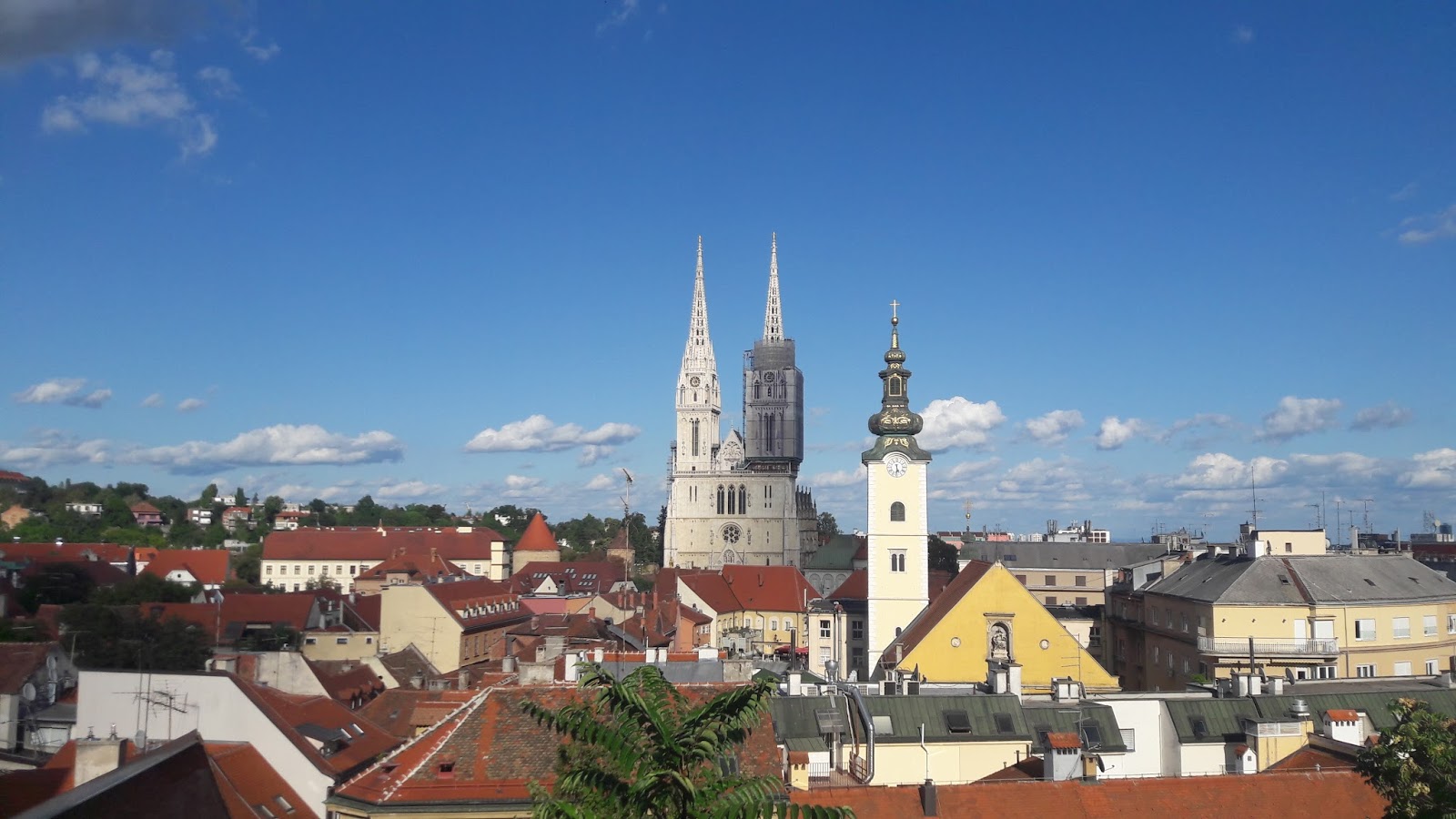 Despite feeling zombified, this was our time to say our goodbyes: me forever apologising for making the trip so extreme/rushed & big in terms of miles, & Sonia telling me to shut up because she has loved it, & like me, now wants to push herself even harder.
Another stunningly tiled church, St Marks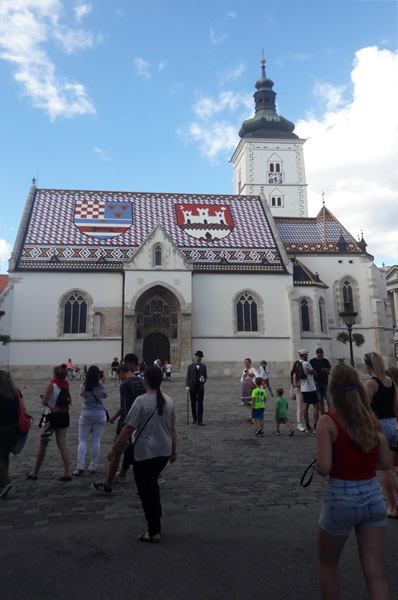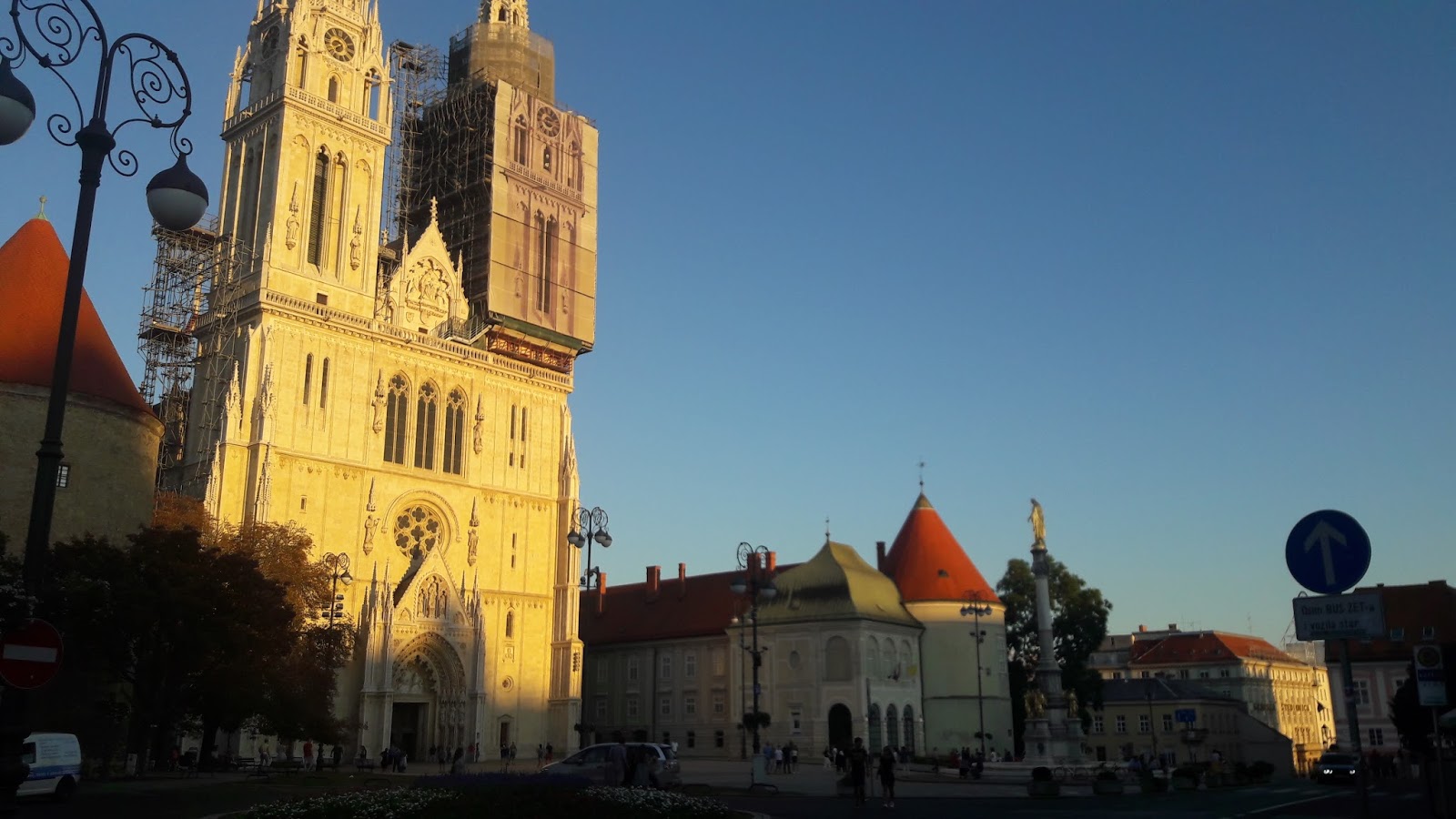 On our last night, she prepared for us the vegan pizza & vegan pancakes that we hadn't been able to get anywhere (well, a sterling effort at pancakes anyway...)!
They definitely look like pancakes, right?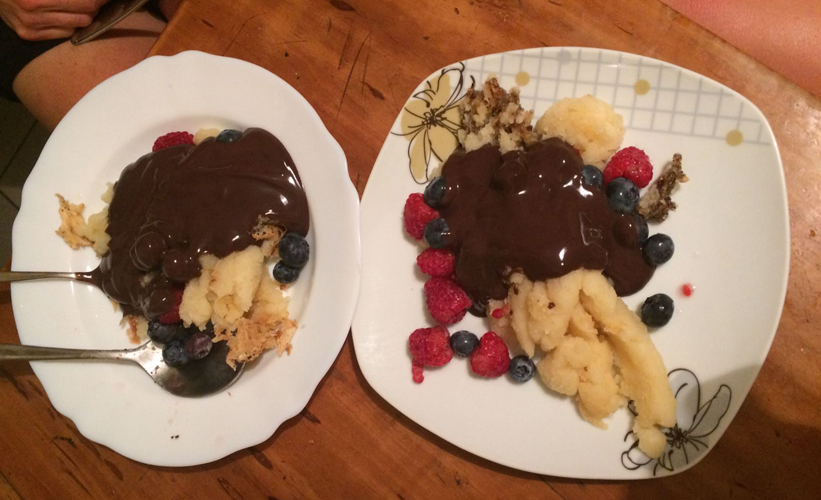 Love this girl so much!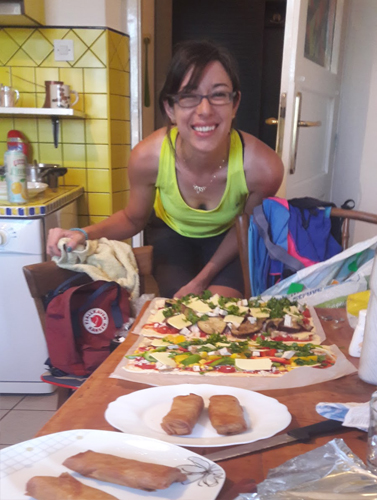 TOTALS
Miles: 4,907
Kilometres: 7,897
Ride days: 49
Thank you for your interest.
If you'd like to help me in supporting aid in Syria, I'd be extremely grateful - www.alaina.org.uk
Thank you!
Alaina Beacall
Return to Arctic-to-Med Blog contents
Return to Blog Main Page