Day 15: Steinkjer to Trondheim
Day 13 of riding | 84 miles | 135 km | Ascent: 1360 metres
Great company, busy roads, & end of stage 1!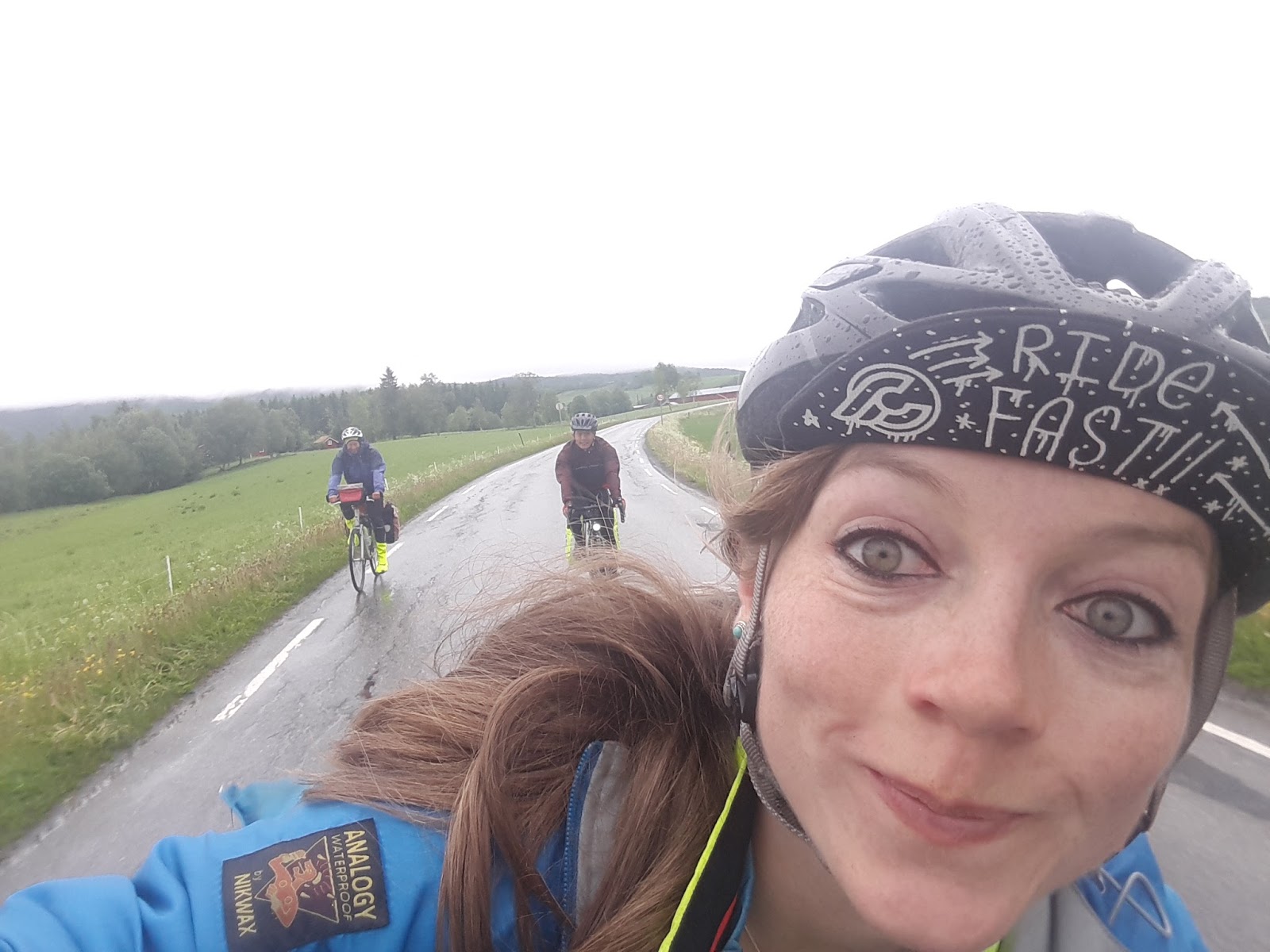 Bert kindly waited for Jin and I that morning, & without wanting to impose ourselves on him (this was his solo trip, usually traveling with his wife, & afterall, many tourers have their own preferences), we realised we were all going the same route & agreed to travel together.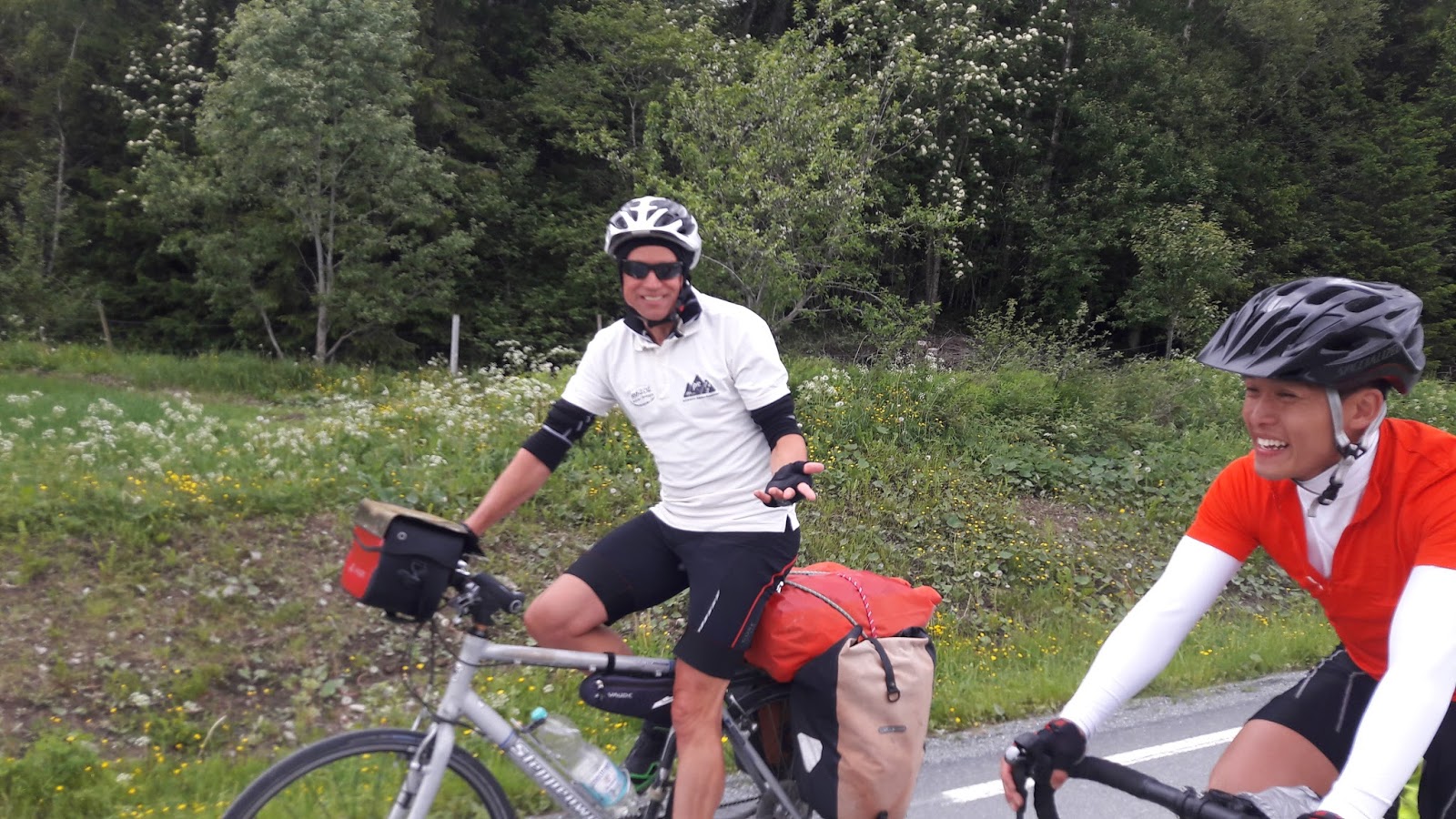 What a lovely day we had with Bert, who is such a kind and well-traveled, inspiring man.
We all shared stories, passing the time through the rain, stretches of undulating farmland, & the remaining inescapable busy E6 towards Trondheim.
More rain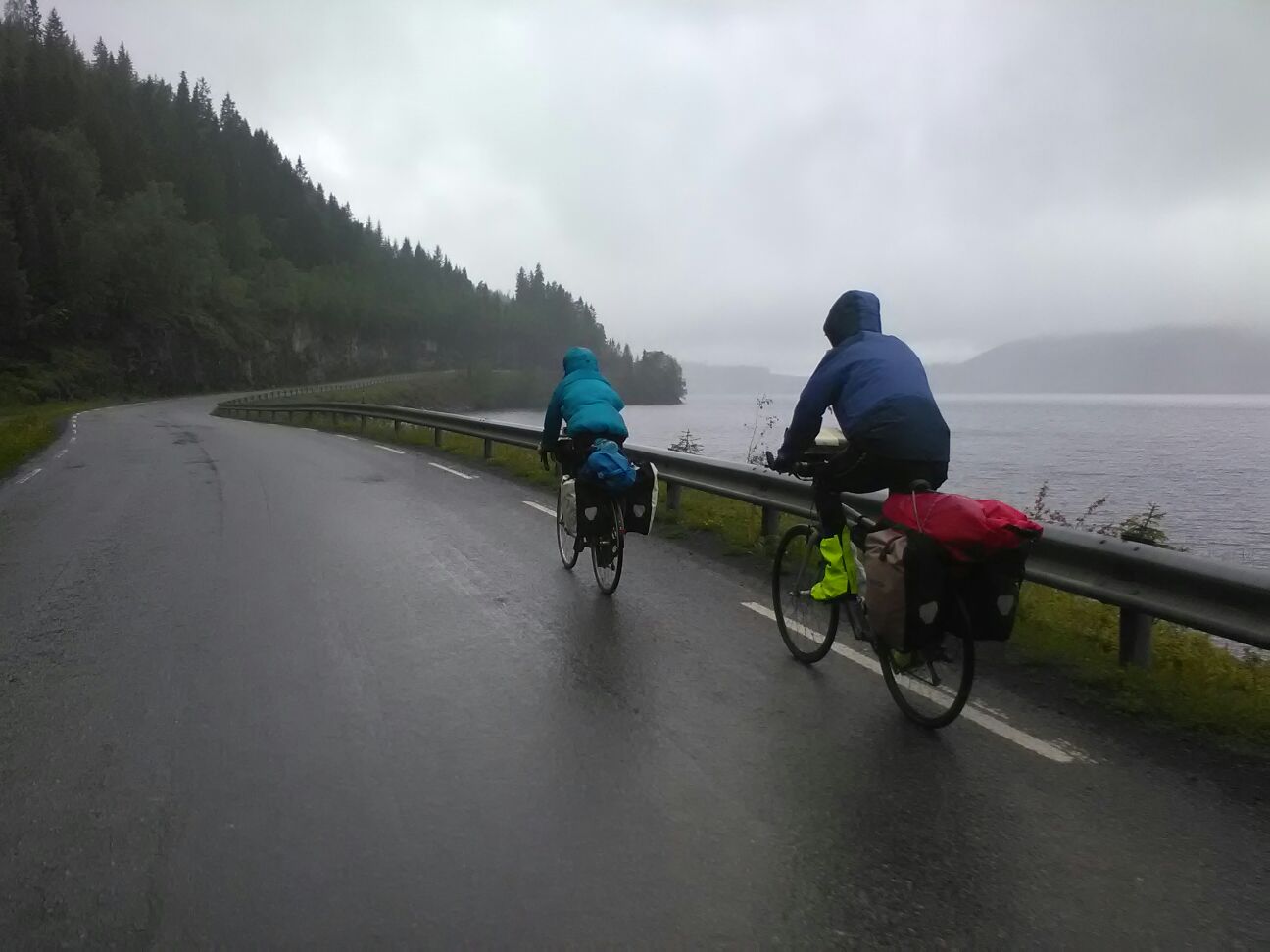 The 1000 year old Stiklestad church was a landmark we visited: a famous site for pilgrims, and where Christianity began in Norway.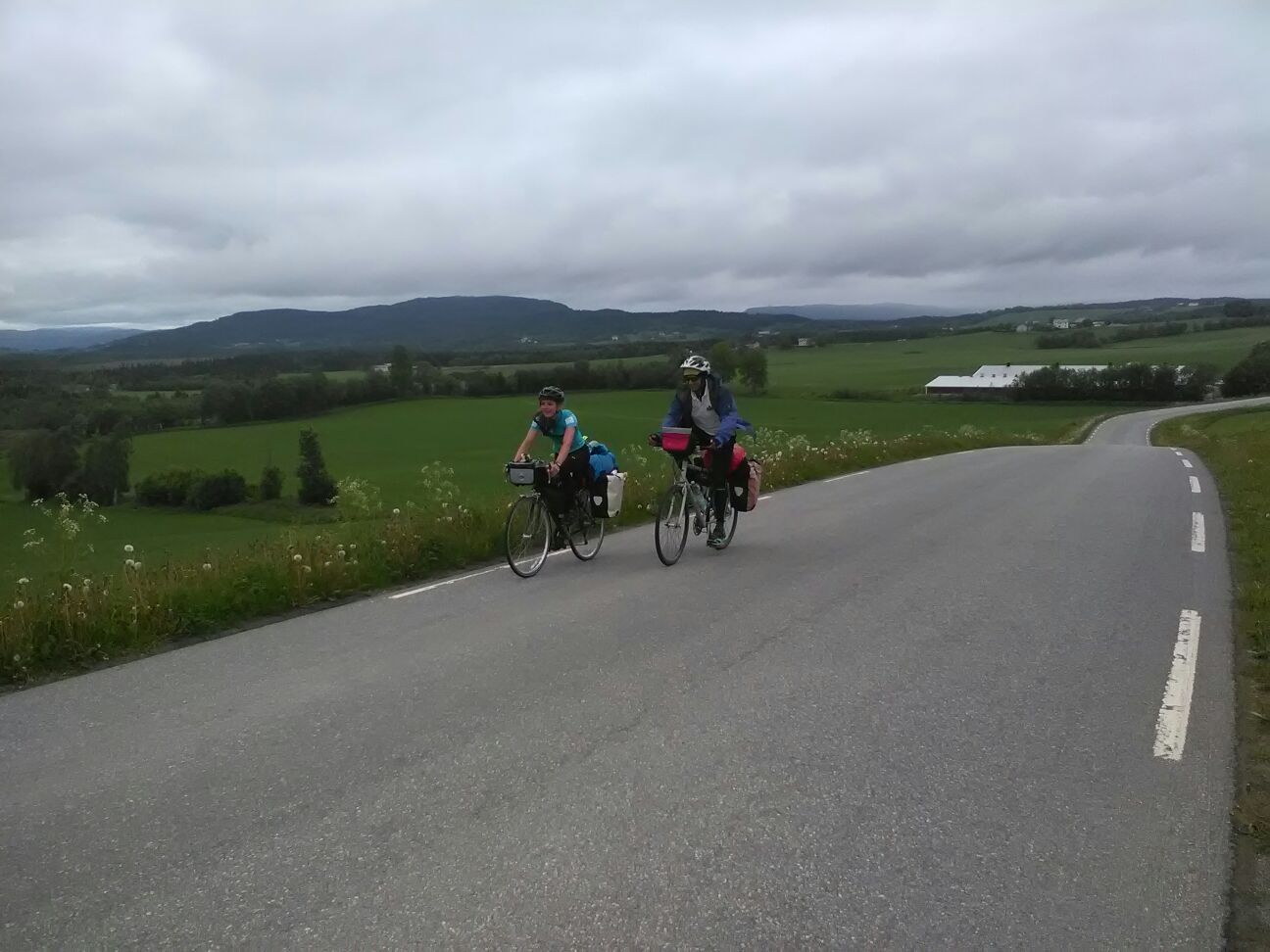 Later we treated ourselves to coffees & a takeaway lunch in the large town of Levanger.
Me being difficult & fighting with my 14 year-long abstinence from animal products, I battled with what to order/eat. Jin kindly swapped my meal with his, & kept giving me extra of his vegetables, & cashew nuts he bought - to add to my dish :).
A German, Malaysian & Englishman, eating Chinese takeout, in Norway.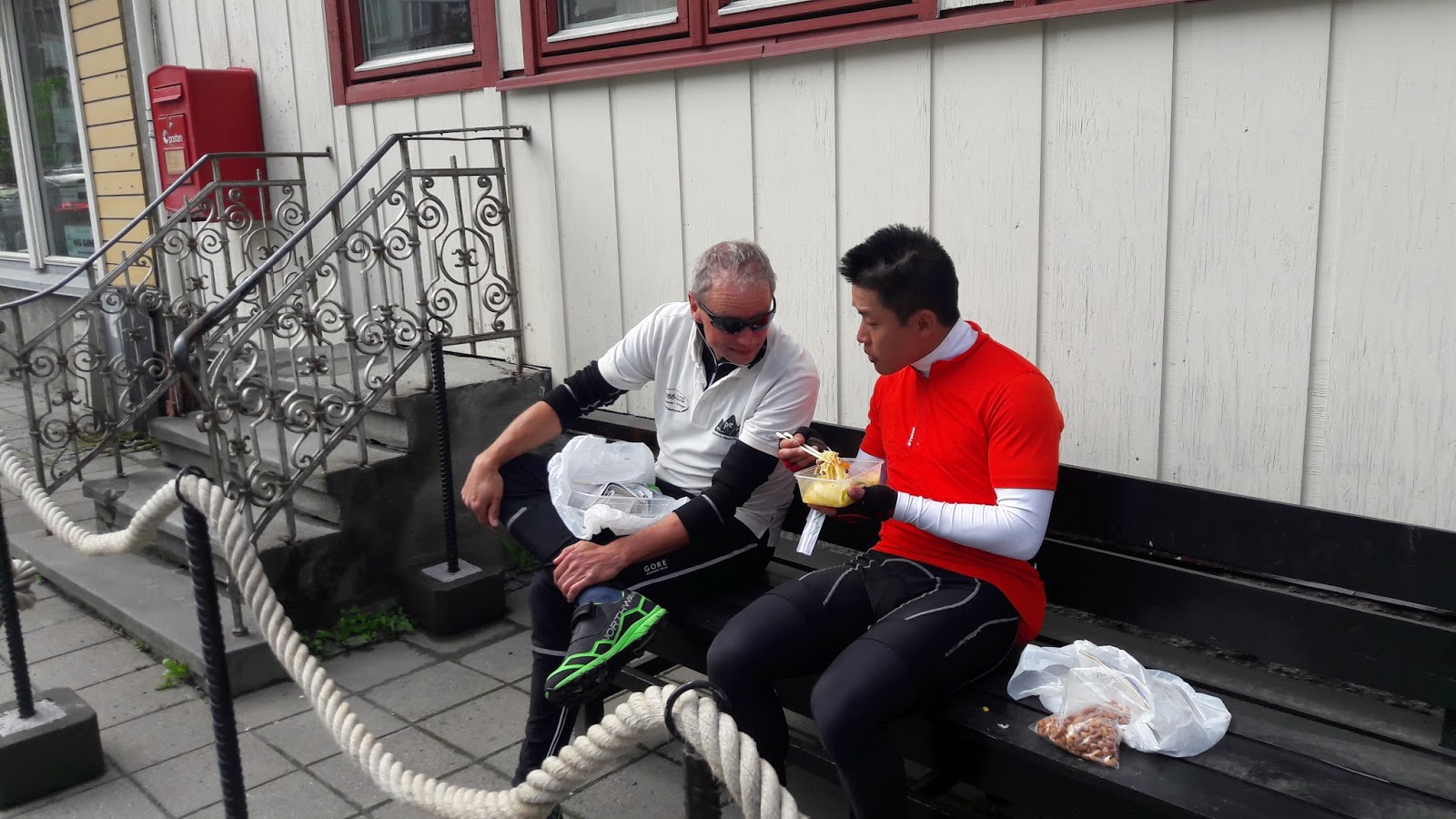 We said our goodbyes to Bert just 20ish miles from Trondheim, and decided one of his town's beer festivals should be on our hit list next summer.
"Hell" eh? Not sure this is the right way...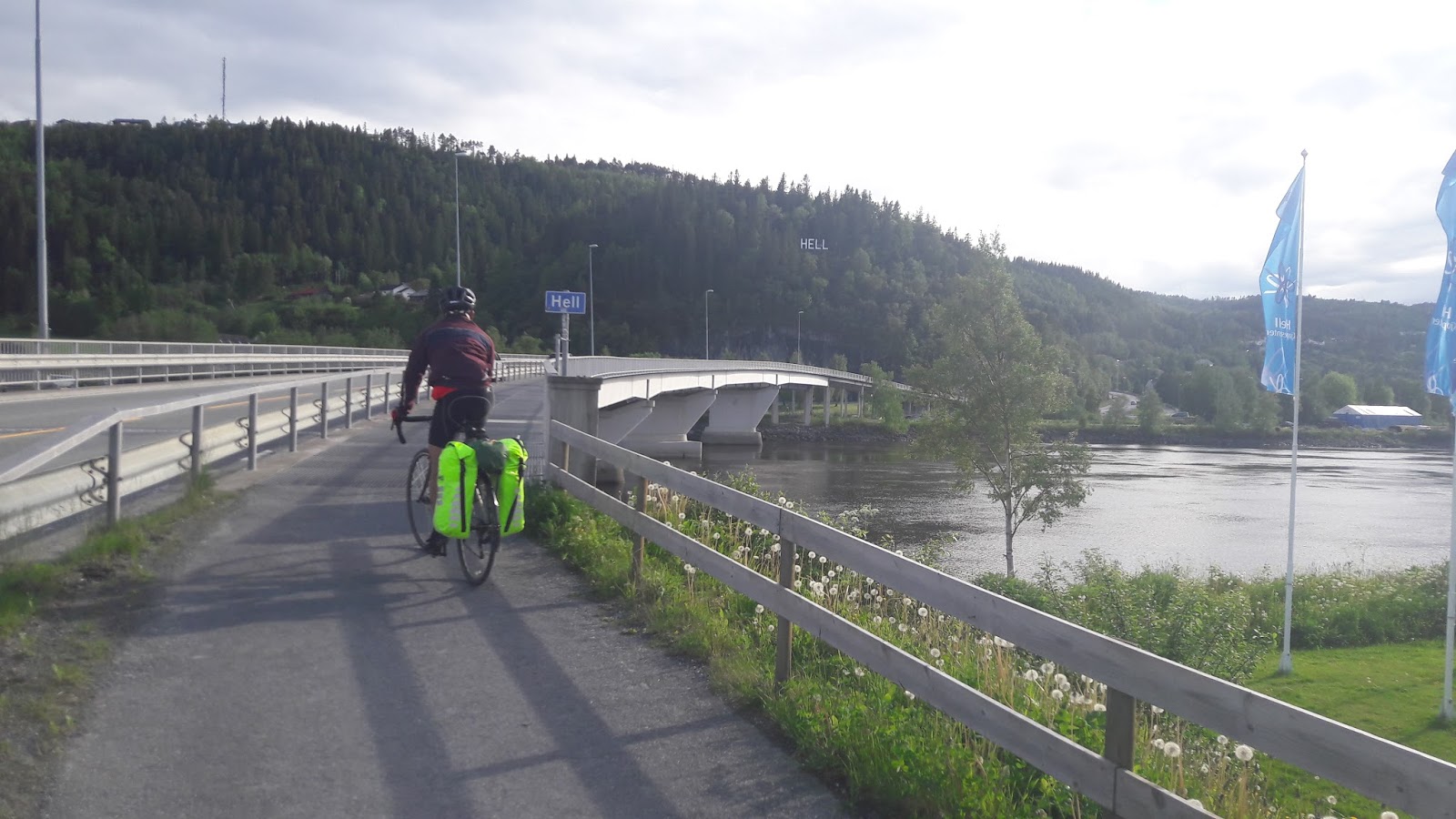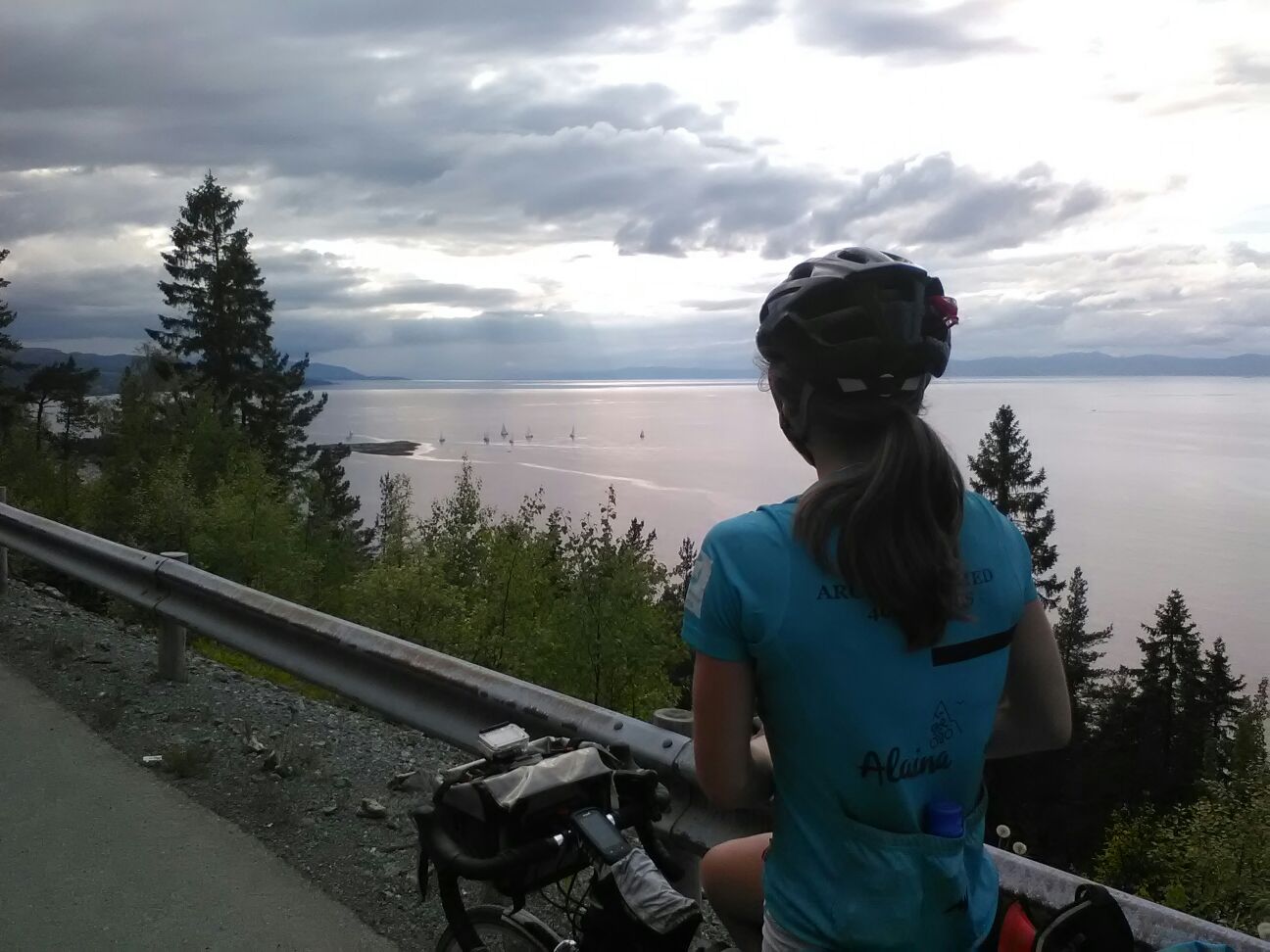 Finding tofu in a supermarket in the sunburbs (hell yes!) we eventually reached our airbnb for the next few nights, in Norway's 3rd largest city.
It happened to be a super cool student house, complete with a self-made spa (yes, very interesting group of guys...ha ha).
Colourful houses in Trondheim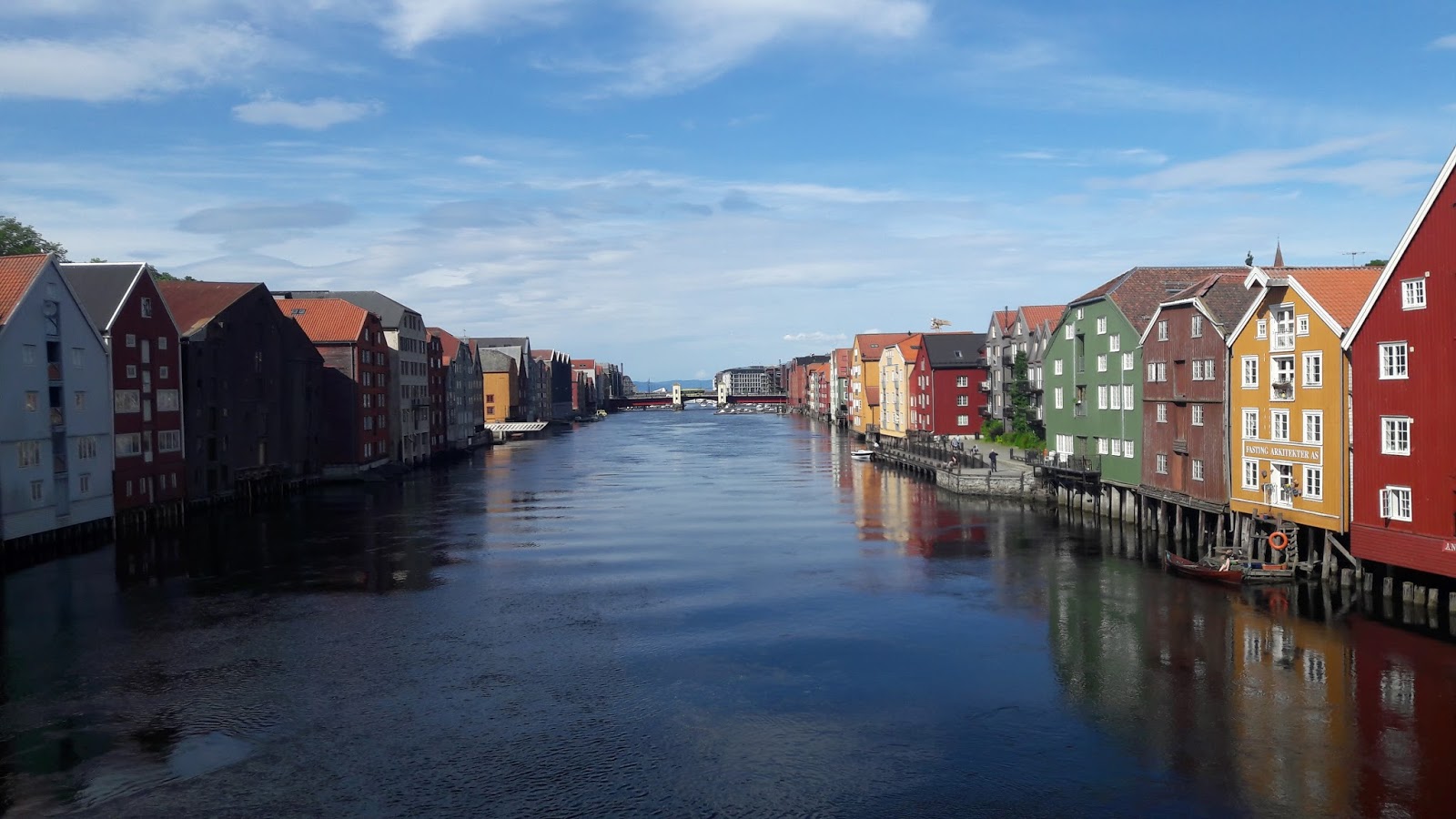 Alaina Beacall
Return to Arctic-to-Med Blog contents
Return to Blog Main Page