Alta to Storslett - the first 100 miler
The mountain pass at mile 82 (2km ascent) nearly defeated me! Too much gear. Can't stand through my knee...took two hours. Day brightened by incredible people though- warm tea, free coffee and a free cabin.
The ill-fated end to my day: Kvaenangsfjellet...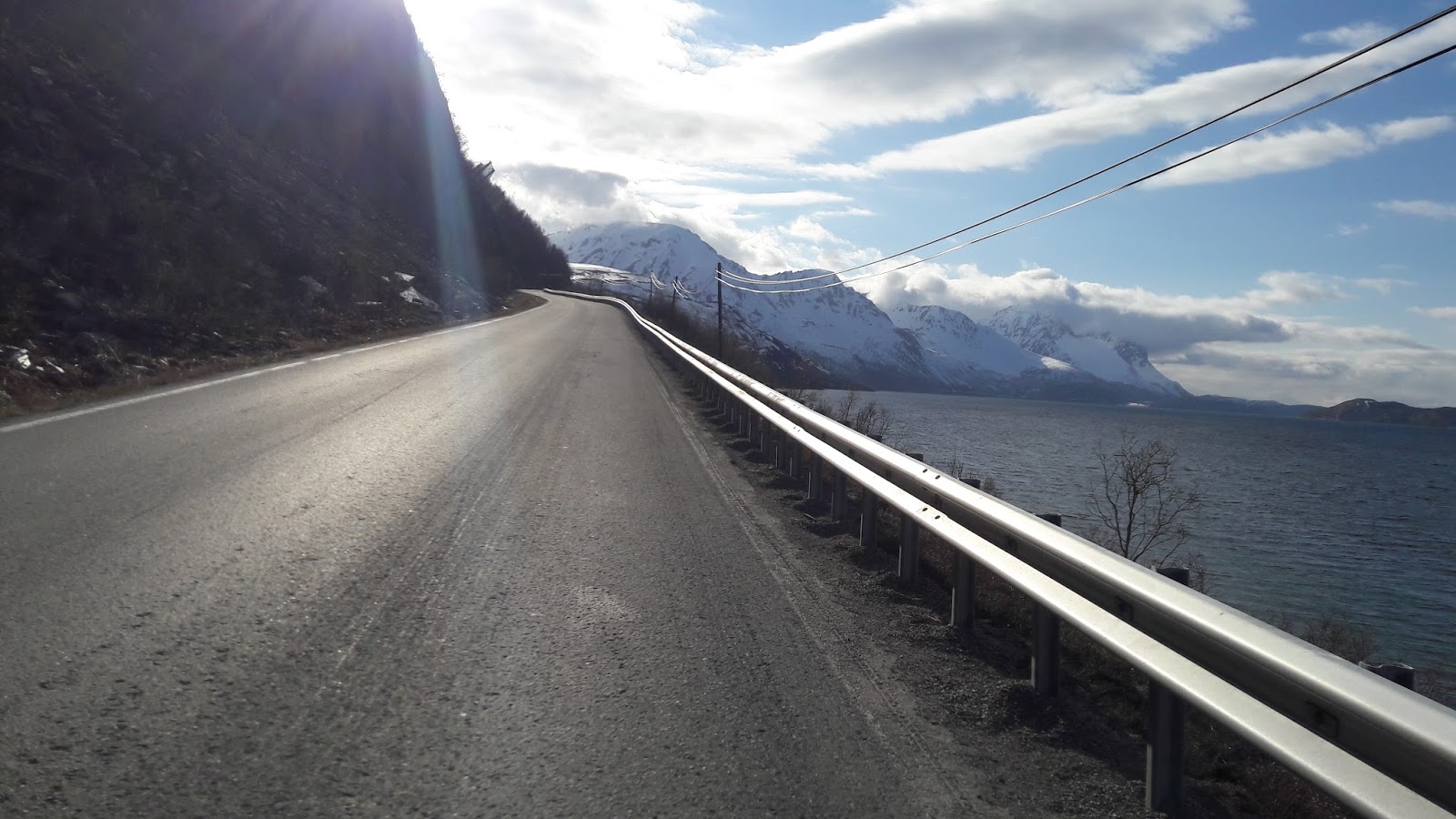 Heading out...
Right, all pumped up and ready for this first 'big' day. I headed out, at what I thought was an early time, meaning even if it took 10mph I'd be home and dry by 6pm - perfect! Turns out 2 days' worth of food and 2L of water makes cycling extra difficult on any incline...pros and cons of survival eh! I stuck on my secret weapon of the day (Taylor Swift - honestly, best cycle albums ever), and headed out along Altafjord.
A couple of minor inconveniences arose - a lot of tunnels in Norway are illegal for cyclists, but helpfully most have an alternative cycle route or 'old road' bypassing them. The first one didn't actually rejoin the main E6 road - it was barriered. A little annoying to unpack my heavy beast of a bike to get it over to the road!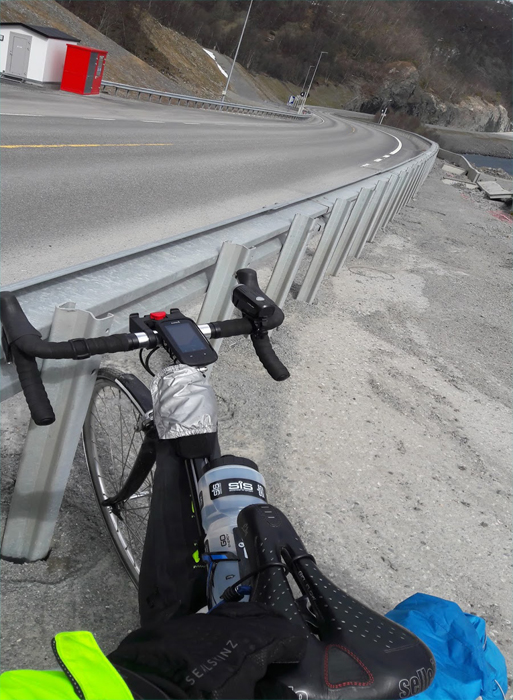 One alternative was helpfully blocked with no explanation. Trying to do the legal thing here, geez! Do I continue and risk it? Always...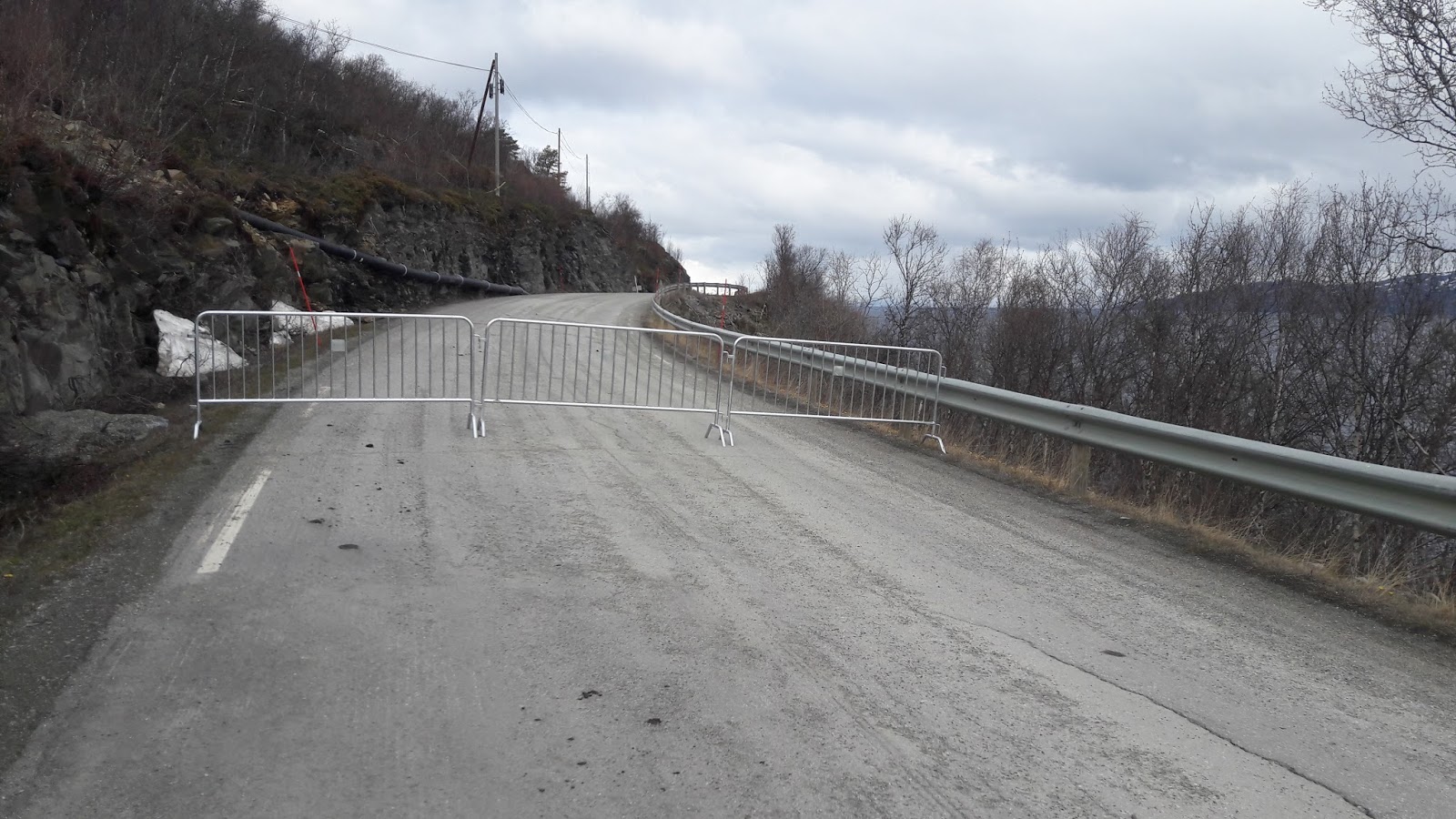 Anyway, got to what I thought was the only real town of the day, Talvik, at mile 23. Only 1/4 down, but I grabbed a coffee in their little shop and some oreos and other snacks for the day. Learned my lesson from day 1 - extra food is always good!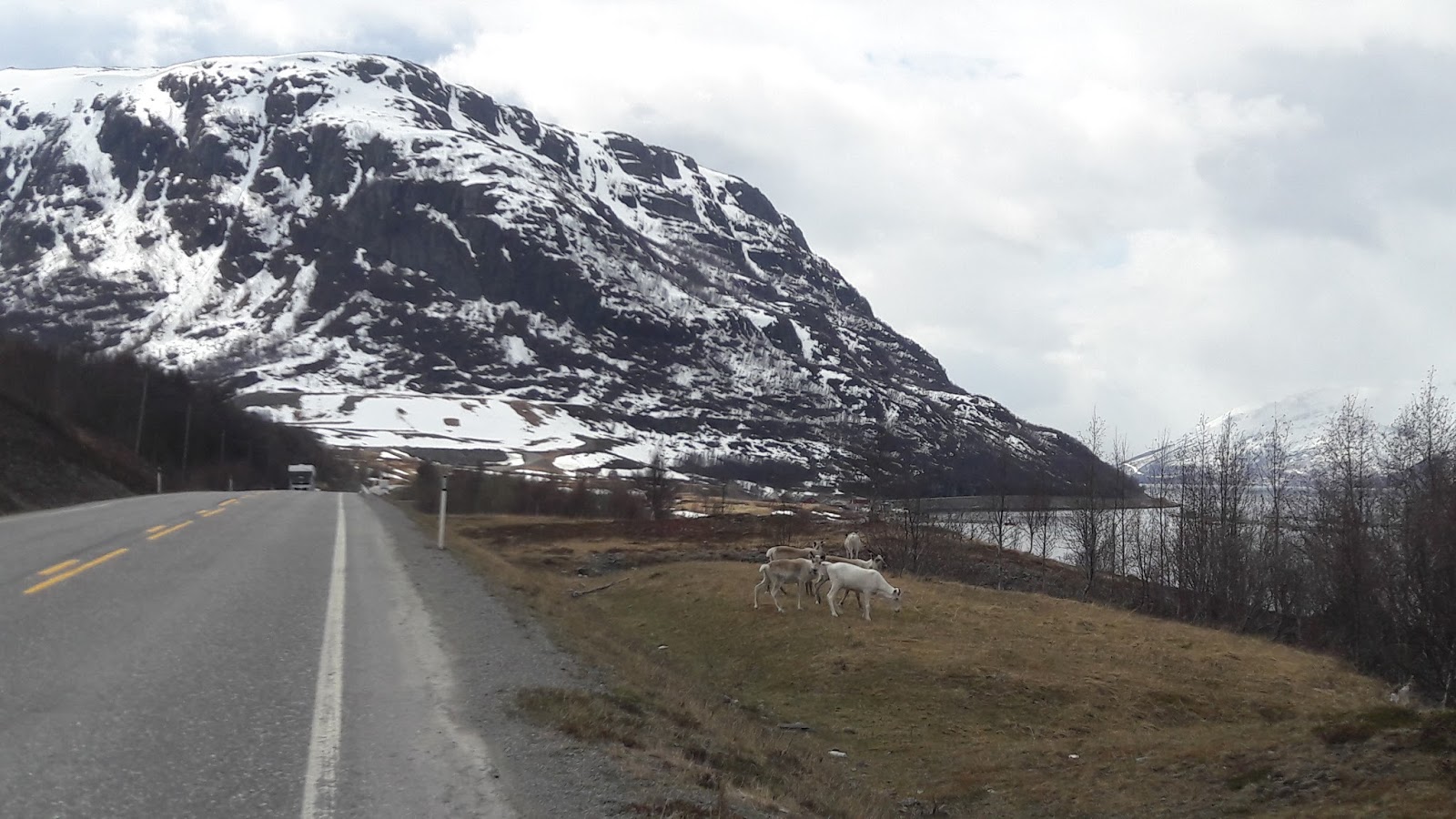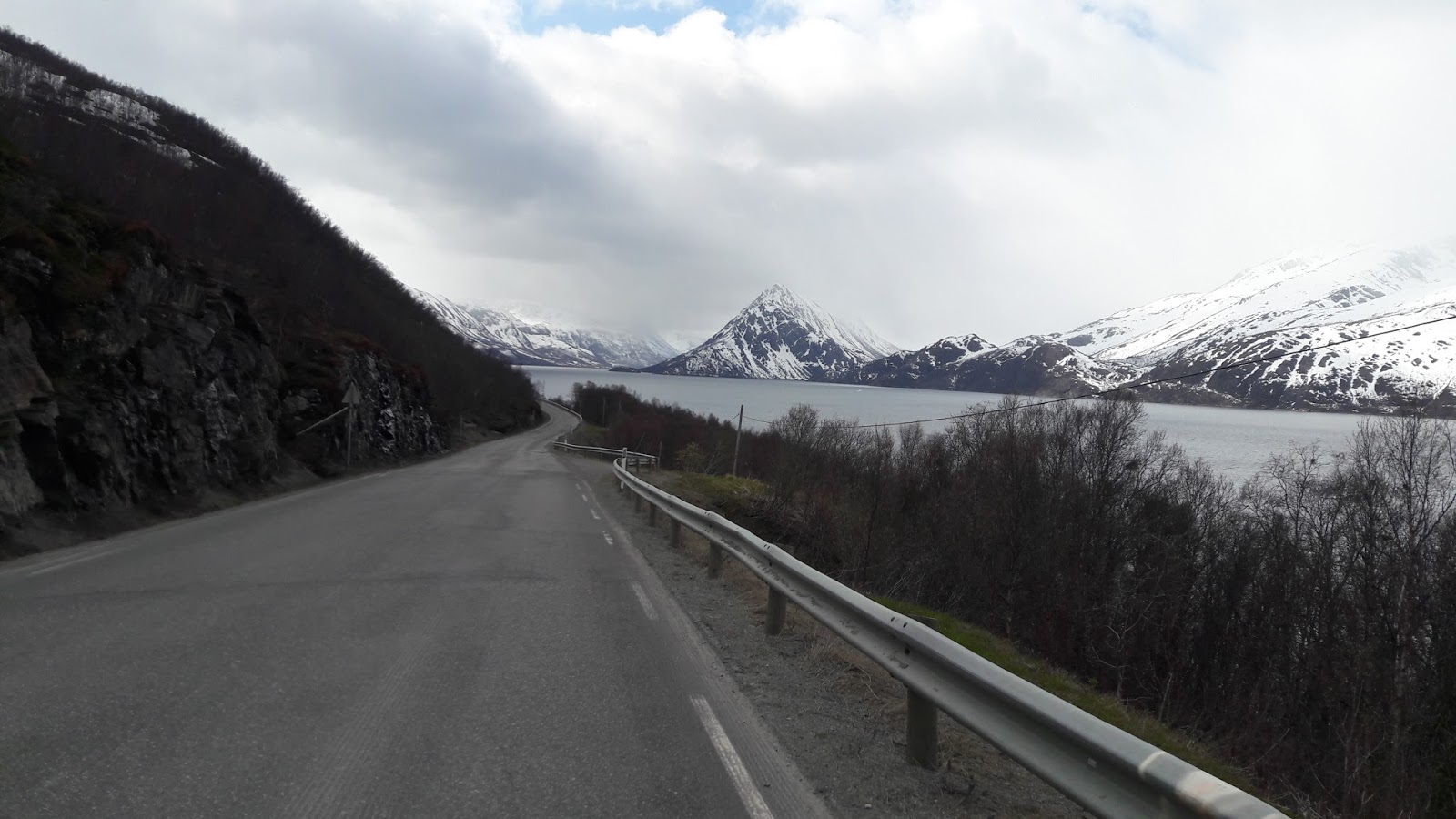 So after that fjord, came another one, pronounced 'Longfjord', for 25 miles. It certainly did seem long. I had a 15min hummus sandwich break at the end (thanks for the hummus Alta, it's a rarity here), and my heart sank when I realised I was only at mile 50!
Continuing on, over to 'Burfjord', I saw an open gas station - yay - so grabbed a coffee again. Met a lovely Norwegian dude, who gave me a free coffee (as the one I'd paid for was chocolate...confusingly looks like the word for espresso on the machine...).
A few hills and the sight of the most STUNNING mountains I had seen yet. Kvaenangs mountains.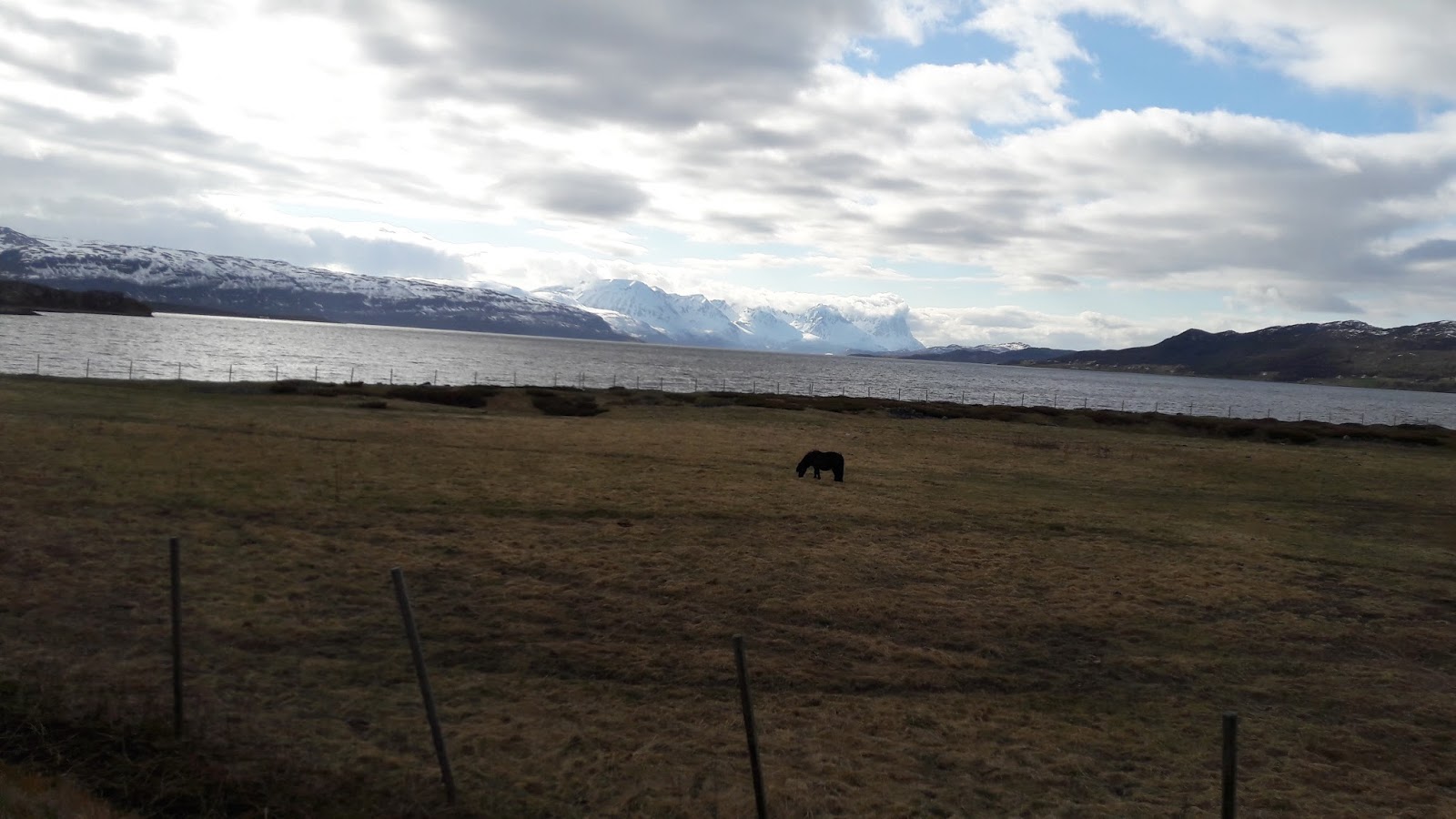 Stopping recurrently, as if they would soon dissappear into thin air, I think someone was having a right laugh at me someehere... as I would soon end up going through them. Eh oh!
Mile 82, nearing 6pm (why did I have so many photo stops, dammit!), I'm trying to encourage myself by noting how relatively close I am now. And then it hit me. That damn Kvaenangsfjellet hill. Ahh!!
Looking back down, probably only halfway...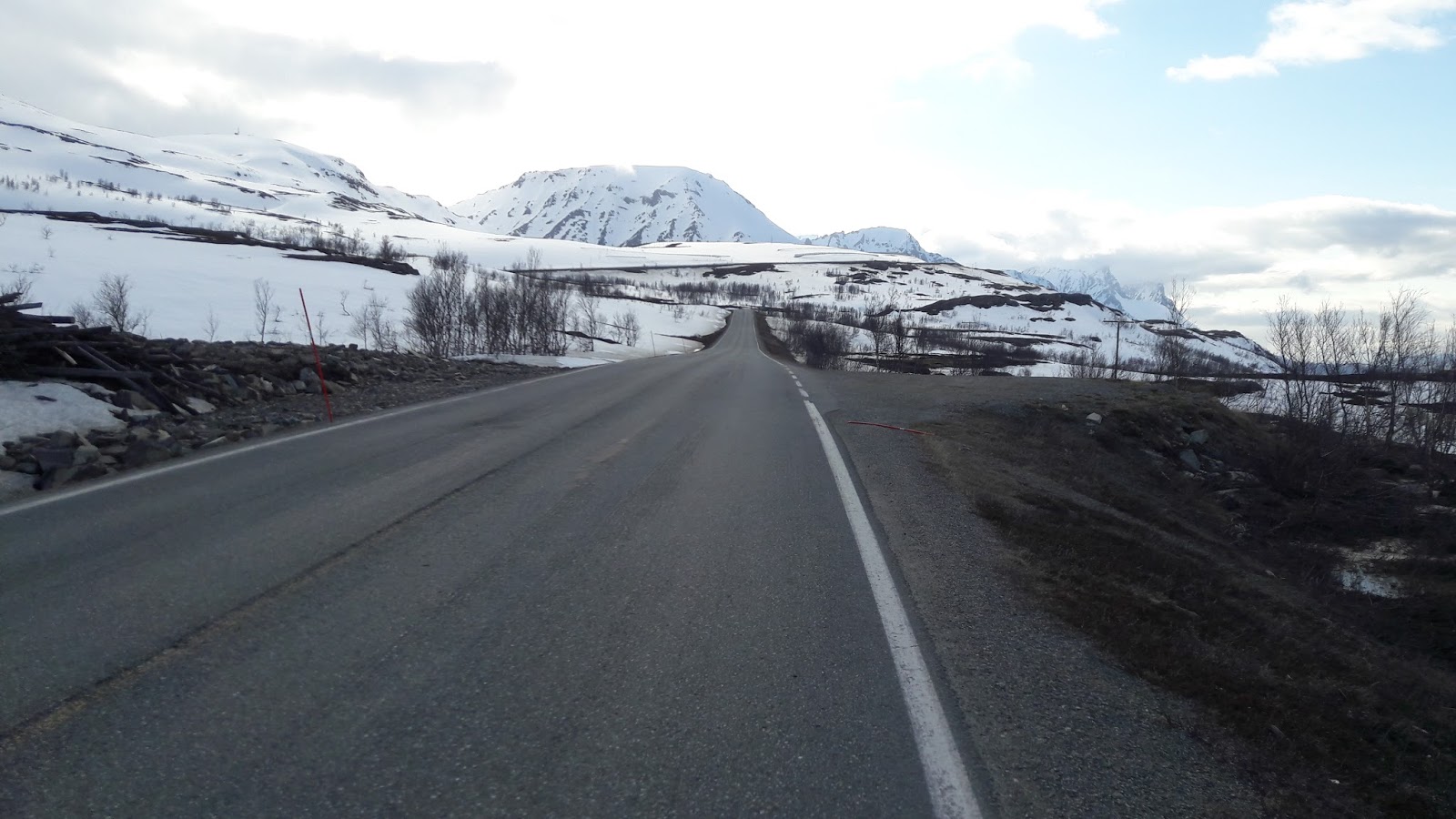 Unimpressed. When will this end!?
The gradient started so extremely steeply, that turning the pedals against the weight of my ~40kg bike, whilst staying sat on the saddle, was almost impossible. Unfortunately my clicking and painful knee meant I couldn't stand up either. Slowly slowly, thinking it flattened out within eyesight, I pushed on. Knowing this would be bad for my knees. It didn't stop. Around every bend there was more. What if I have hills like this every day? This isn't possible, especially not for my knee. Do I get off? But how much further would I have to walk? I'm miles away! Hmmm! With the odd rest for the joints, I continued continuing, and saw a picnic spot/viewpoint sign - this HAS to be the top!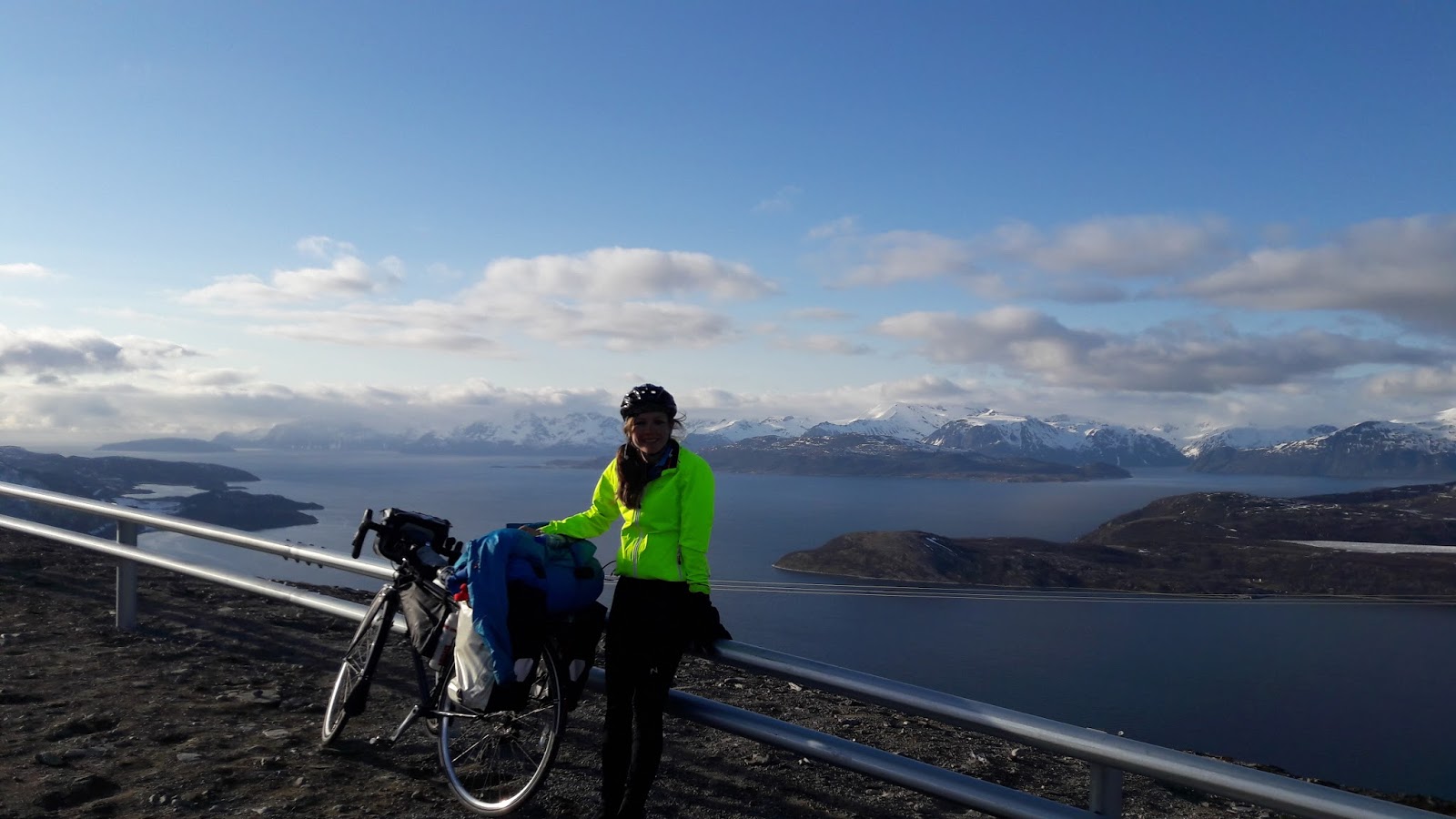 A German couple stood huddled by their car, "would you like some warm tea?!" The gentleman said. Hell yes. So I enjoyed a little brew with Peter and Connie from Dresden who, like many, had also lost their hearts to this place. After a kind offer of warming up in their car, I politely refused knowing I couldn't face setting up a tent and eating dinner into the early hours!!
The lovely Peter and Connie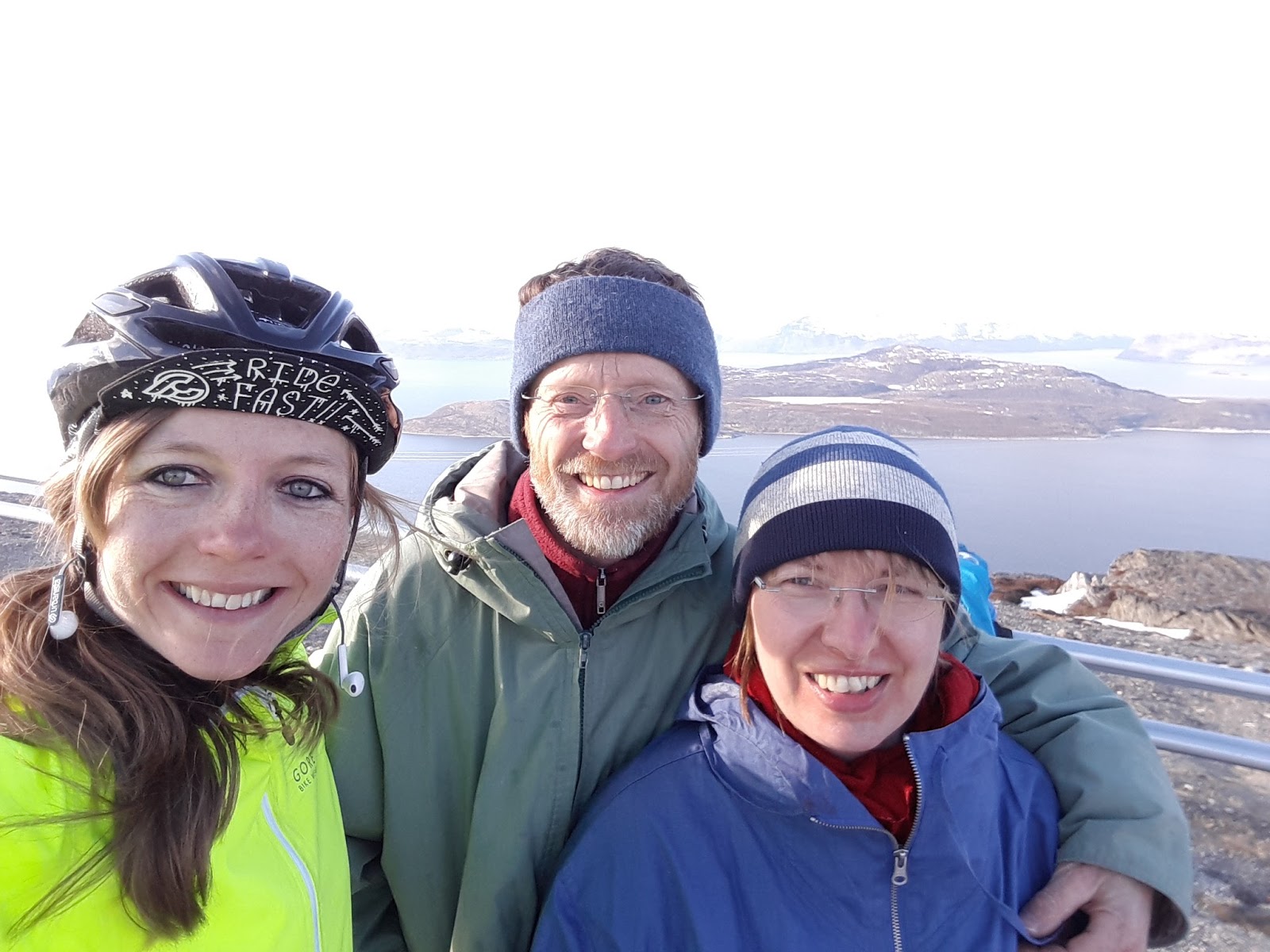 Off I went,.down a most rewarding, if utterly freezing descent. I had a mental battle at mile 90 when I realised it was 20:30 already and I saw signs for a campsite... But, no, must do the 100 and reevaluate my other days when I get there!!
Smoothly bending around a fjordal coastline in the golden evening sun, I finally saw my campsite. Thank God!
The chap charged me for camping, then kindly handed me a key for an unused cabin for the night (I must have looked pretty awful) ha. How awesome!
I realised that these days are long, if you expect to take pictures/pause a little, do 100 miles, then also plan to set up a tent, shower or even cook. Perhaps I need to alternate long with short! Anyway, I planned to hammer through the next day on little sleep, then cut the following 90 mile day by getting a slightly longer ferry. That would give the knee a break too!
In Storslett...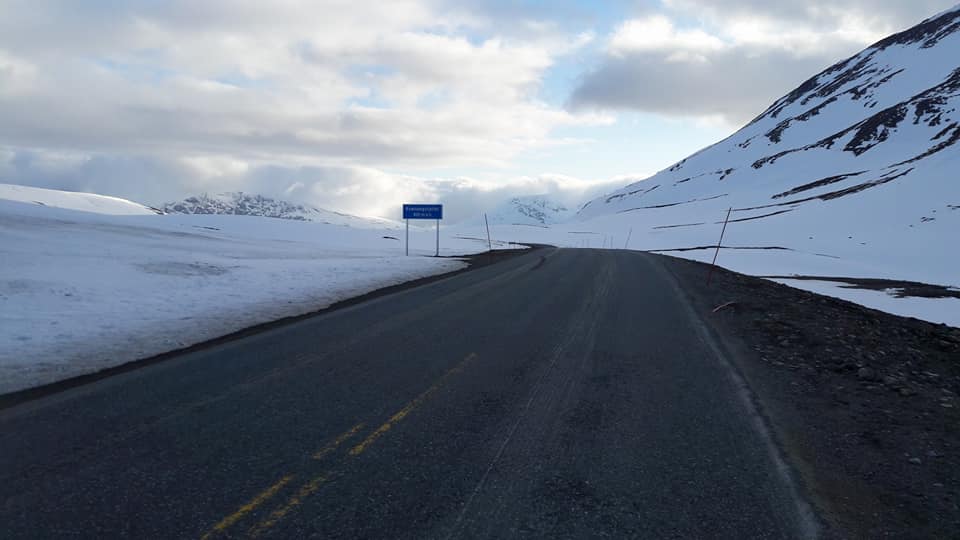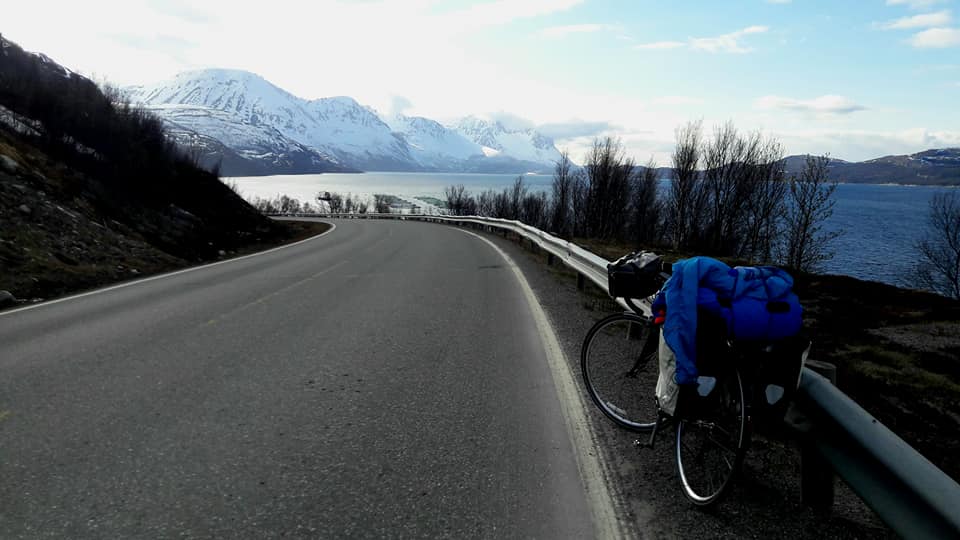 Alaina Beacall
Return to Arctic-to-Med Blog contents
Return to Blog Main Page