Day 6: Tromso to Andenes - 62 miles (100 km)
The day that almost got away!
Perseverance is the key!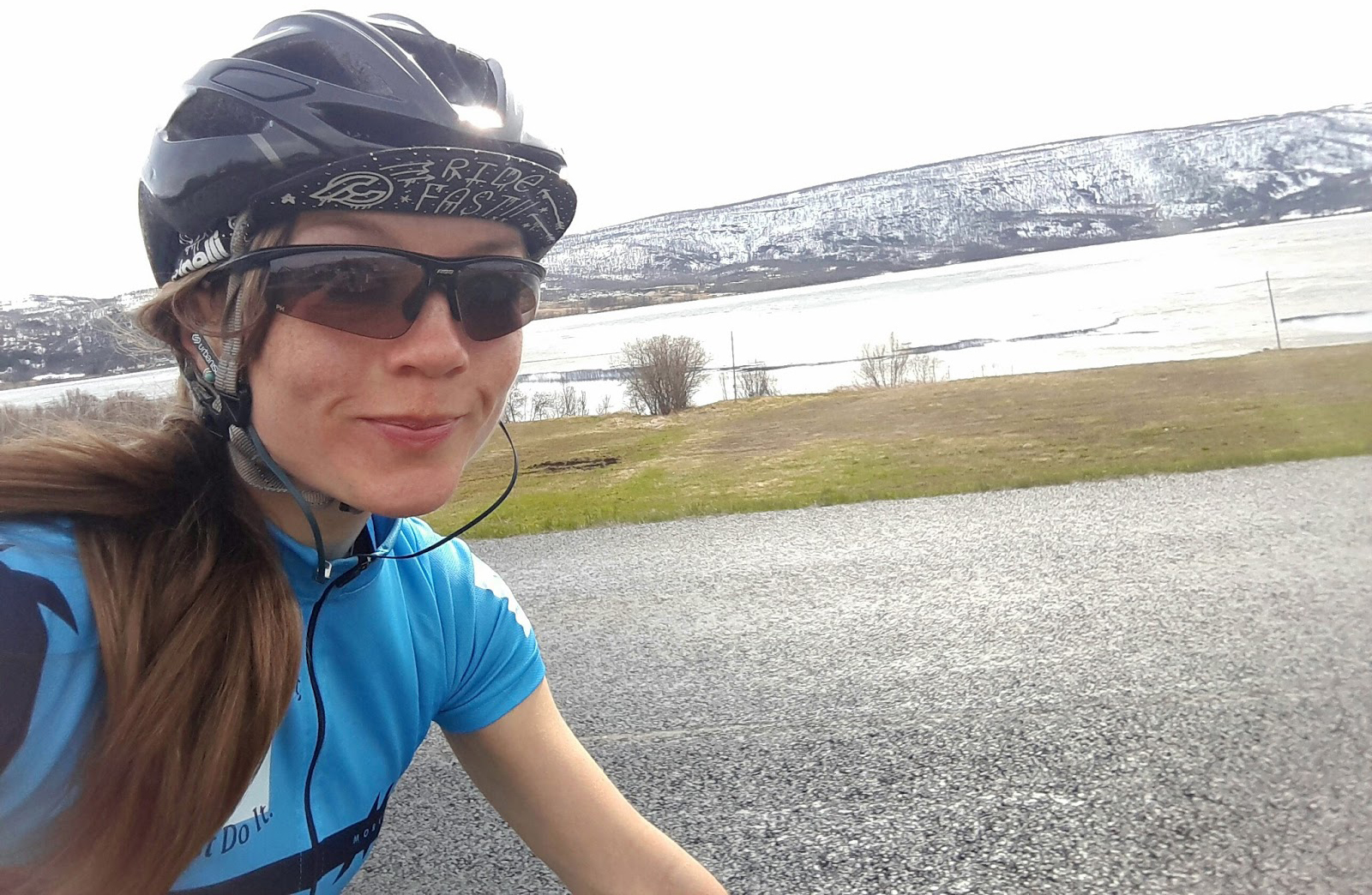 Now, today was supposed to be 88 miles, including two ferries. However, considering my injured knee, I'd planned to take a longer ferry which would cut the ride in half.
Had a chilled morning get-up, left bang on time (so proud). I was even a whole 30min early for the ferry. This would have all been great, if the ferries were running that morning! Bank holiday - noo!! First ferry to Fiskenes 1545... 40 miles from the place I had to get a last ferry from, at 1900. This isn't going to happen, I thought. I have to get that 1900 ferry to Andenes, as I'd booked onto a whale tour (whale watching capital of Norway!) for my rest day there. Hmm. I spotted a bus driver loading his vehicle/greeting passengers, & asked if there was any other way of getting there that he knew of. He told me he could take me 20 miles from Fiskenes - but they were leaving now- DONE.
Fiskenes harbour- boy, am I glad to see you today!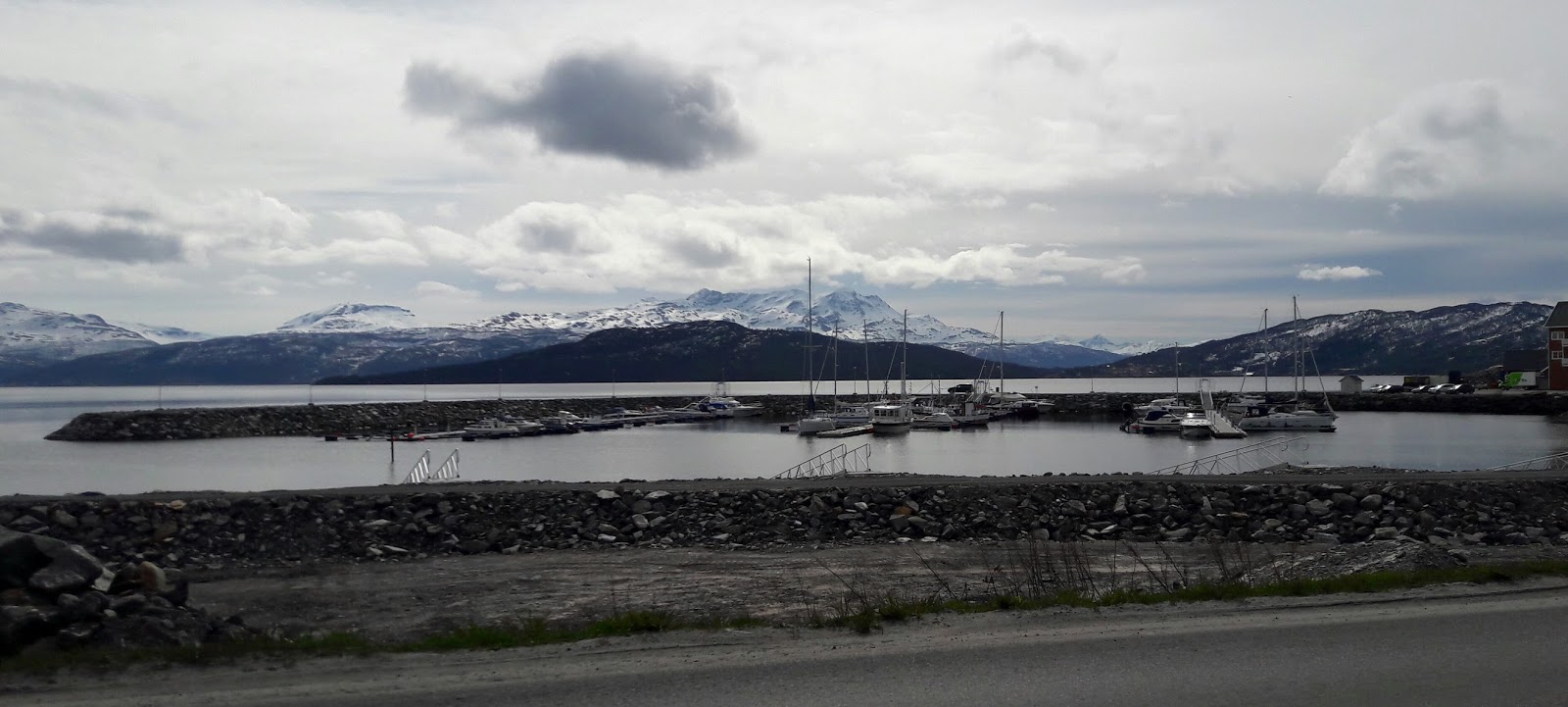 The bus would drop me around 100km from Gryllefjord (with the 1900 ferry), & I'd have about 6h 45 to get there. "Eaaasy!" I hear you cry, but with my current slow-mo style of 10mph, and allowing for things to go wrong (naturally), it was cutting it quite fine!
Oh yes, and after leaving the bus, I popped a few oreos and something gritty crunched between my teeth... at least 1/4 of one of my upper left molars was missing. & the nerve was a little painfully exposed. Fabulous.
Anyway, through Fiskenes and onto the island of Senja - known to have stunning coastlines & sea life. I cut through its hilly core, then came out at the south west coast. Aquamarine lagoons appeared, with seemingly floating islands of trees dotted within them. Wow.
Isle of Senja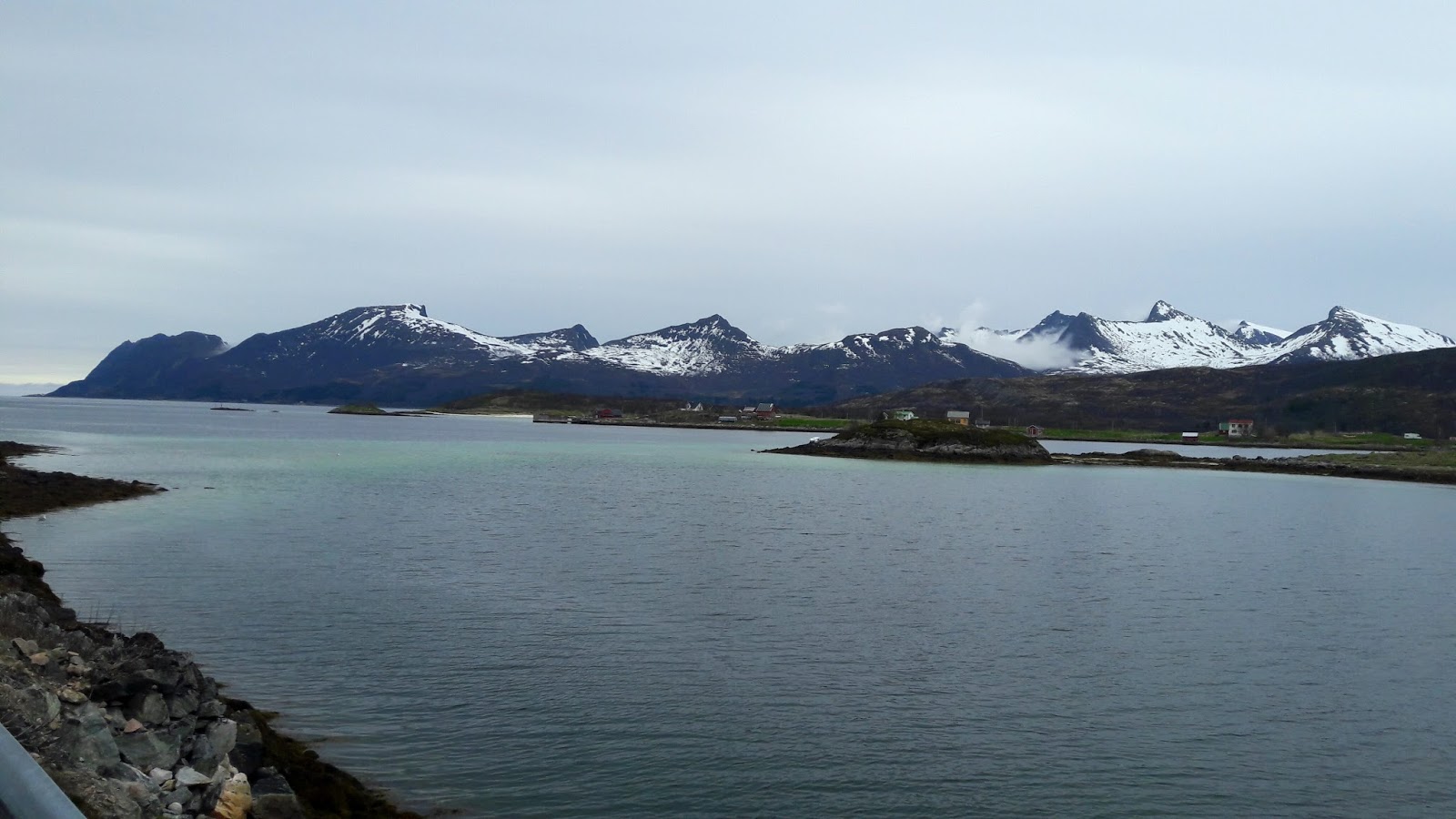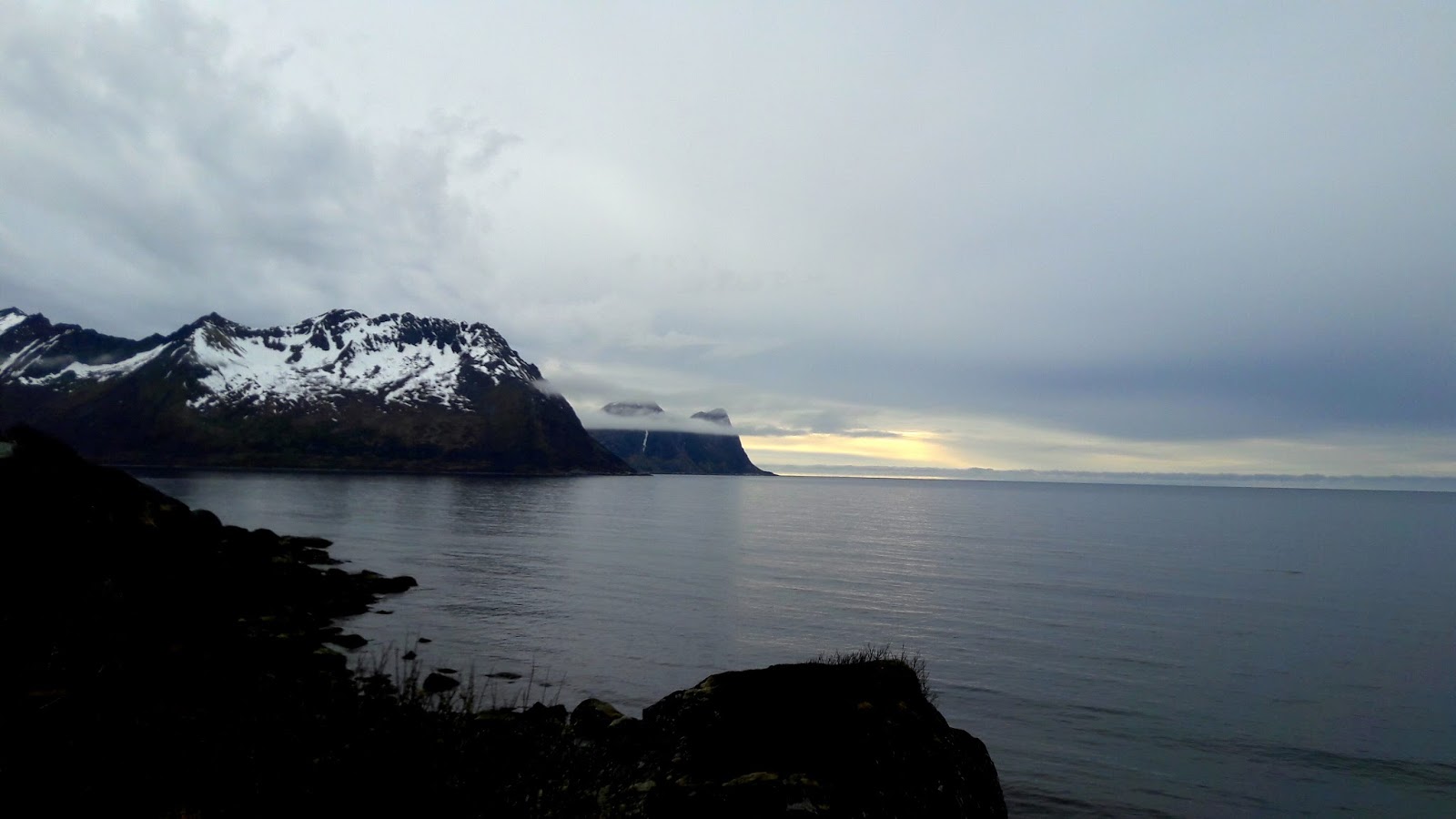 Racing around the coast, I spotted two fellow cycle tourers! A Danish couple, who had been taking their time/enjoying every rich sight of the area (they'd spent 1 week riding down from Tromso). They bid me farewell as they thought they'd be too slow to catch the ferry.
A tunnel appeared, with a very steep looking old road/diversion climbing the mountain around it - please God let this tunnel be legal for cyclists...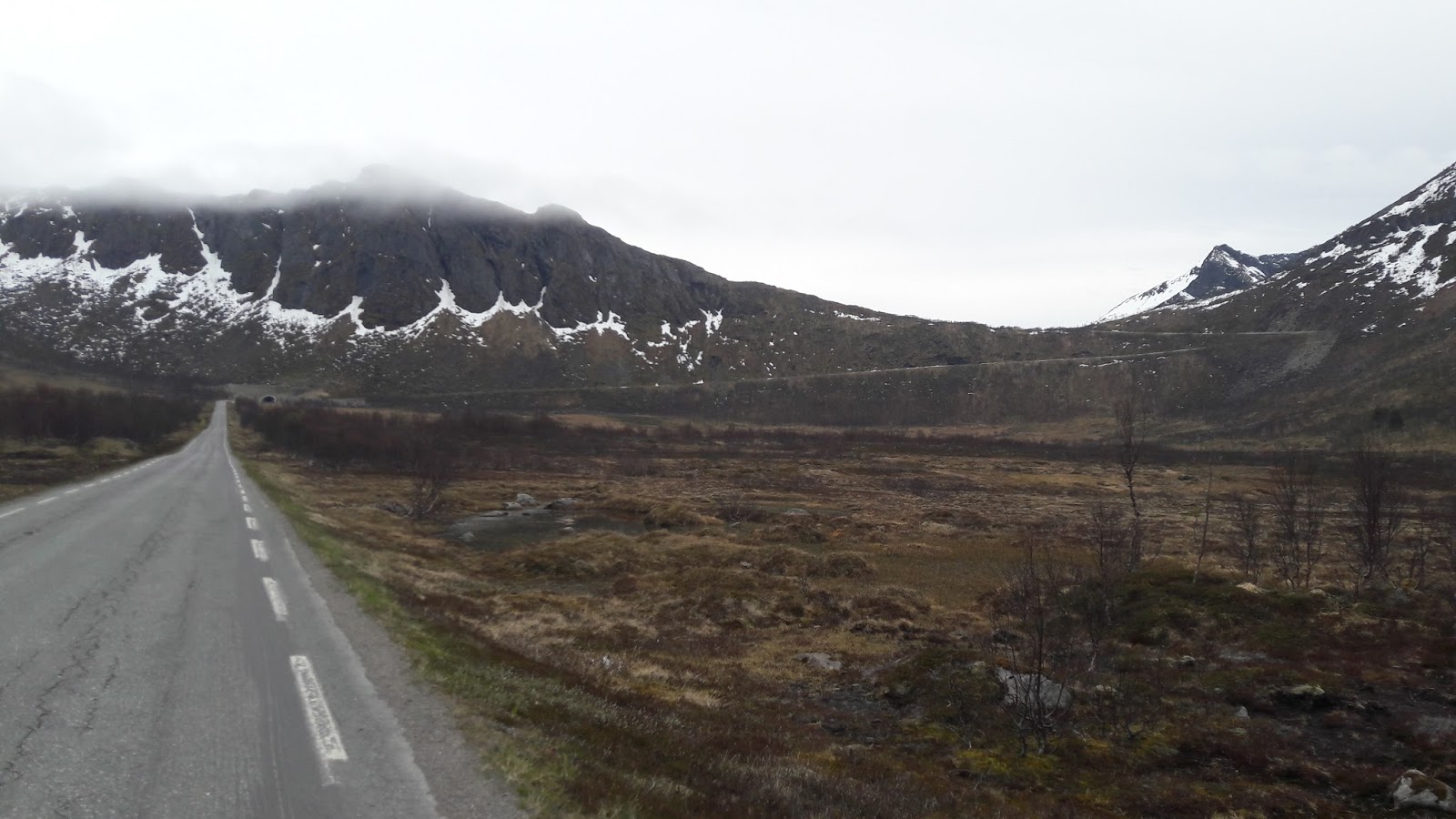 It was not only legal - but it had a button for cyclists to press, which would alert cars of our presence! The alert was broken, but the thought was there.
I MADE IT TO GRYLLEFJORD - 1800 - WOO.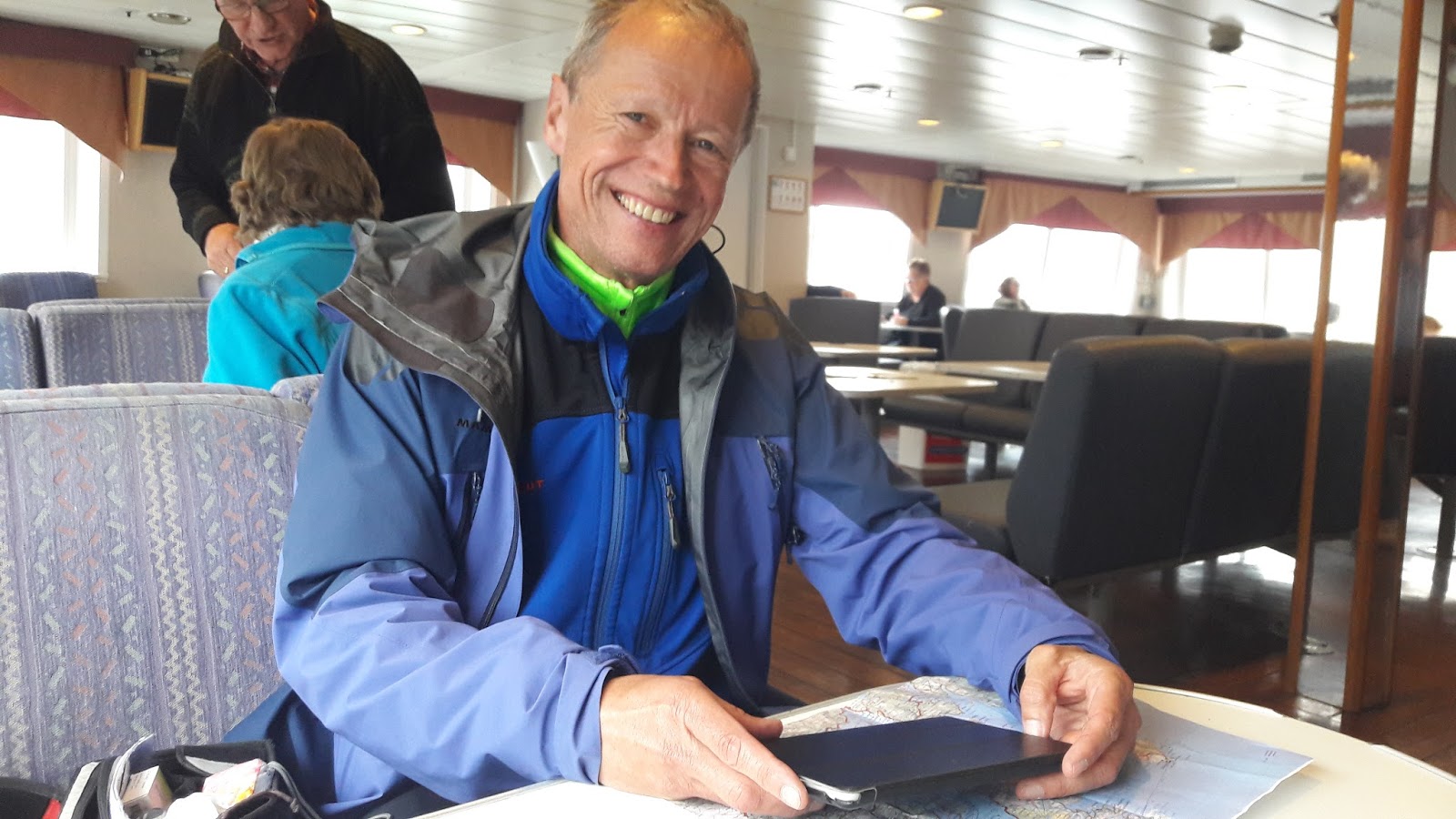 This total dude, is Burt. He was my ferry buddy! Him & his wife do 3500km rides together for their 'holidays'. I asked him if he's crossed the US before, "Oh yes, 12 times". He does up to 150 miles/day, every day when necessary.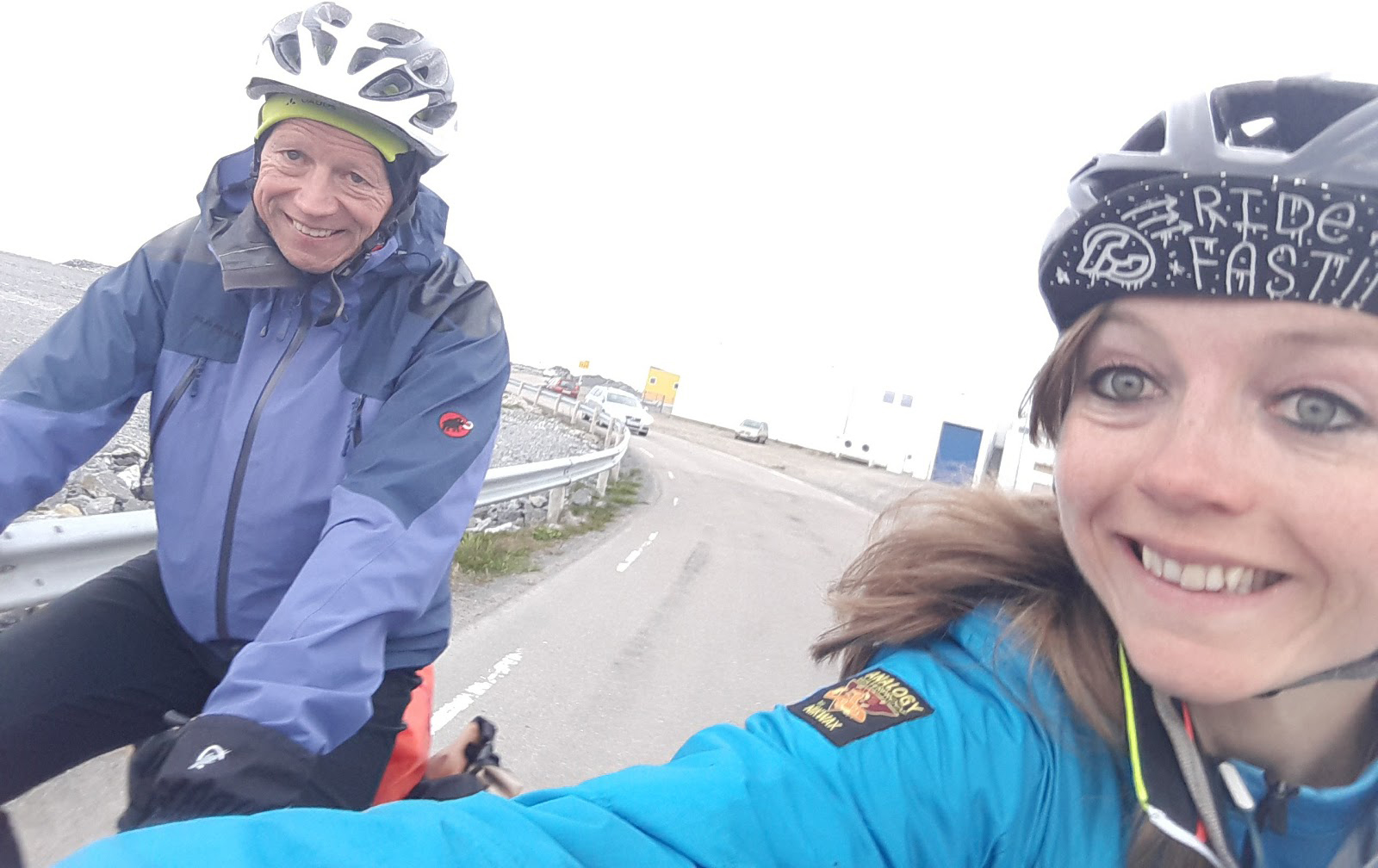 We rode the 2km through Andenes together, before saying our goodbyes/good lucks.
Day off tomorrow - must find a dentist for this broken tooth (typical!!)
Alaina Beacall
Return to Arctic-to-Med Blog contents
Return to Blog Main Page