The Swedish Riviera: Part 2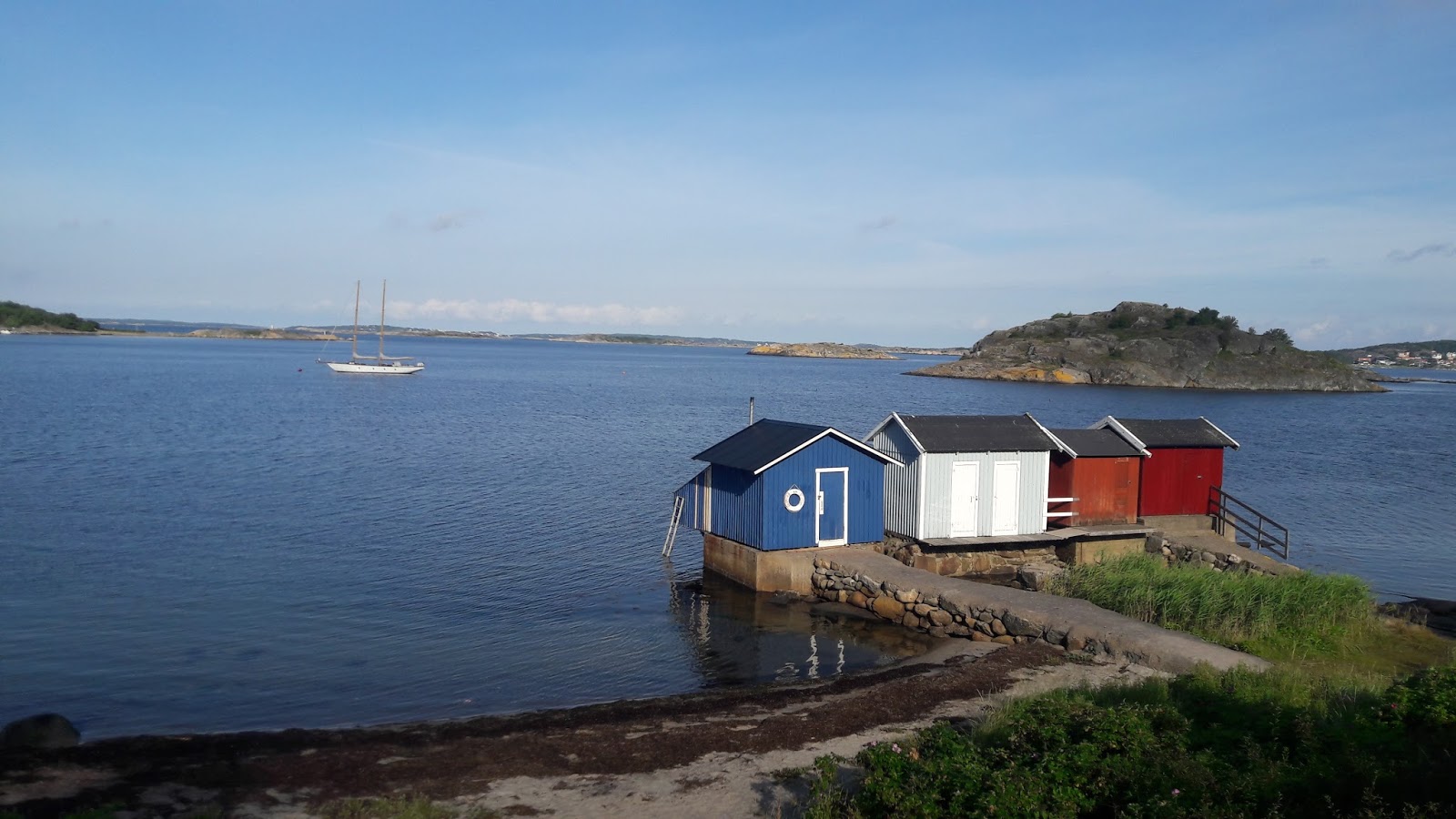 Gothenburg to Tylösand
Day 29 of riding | 116 miles | 187 km | Ascent: 754 metres
An argument, a Swedish radio interview, & how not to wild camp...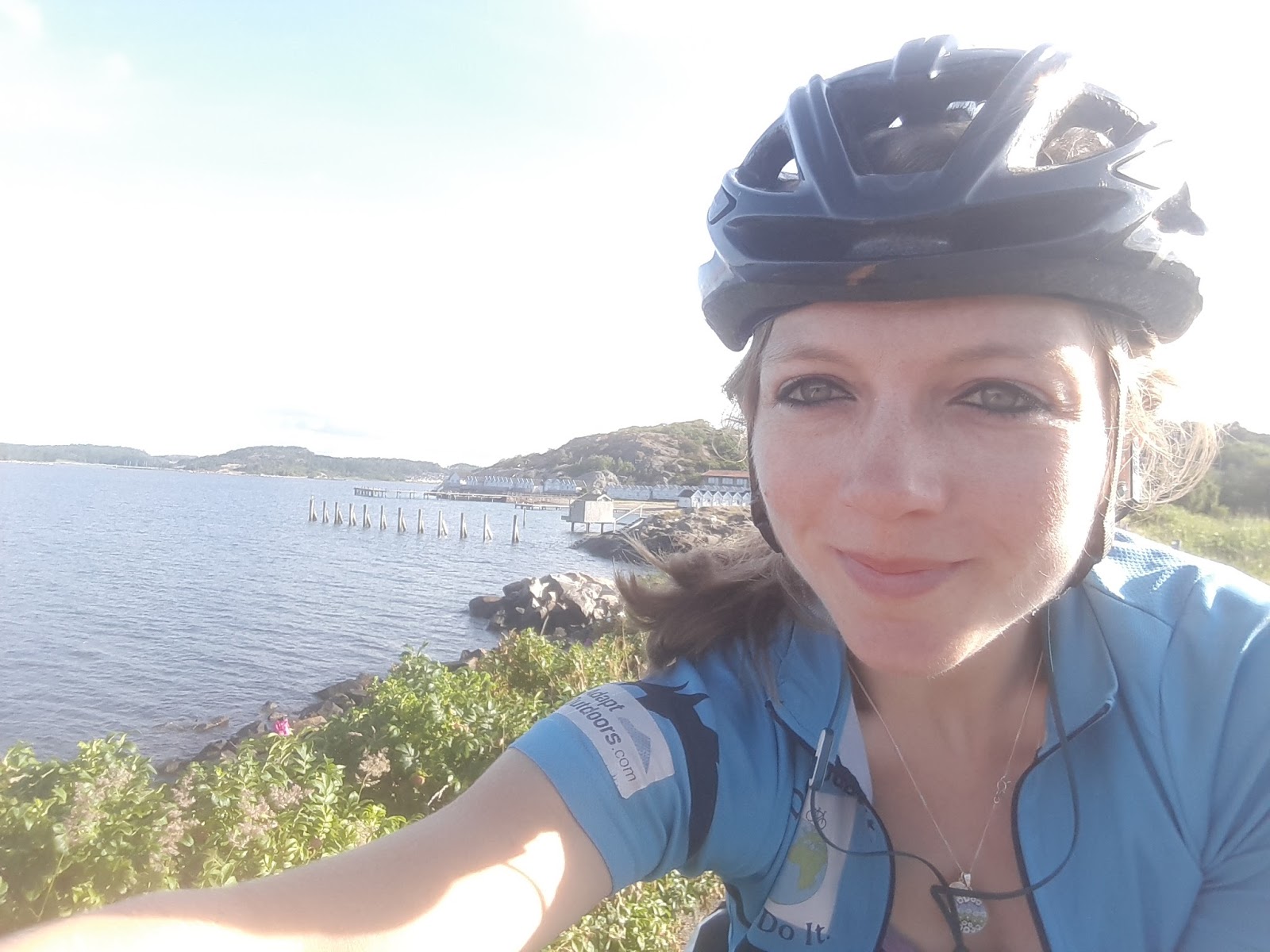 Probably my easiest escape from any city thus far: a smooth signposted cycleway leads southwards out of Gothenburg, & through the suburbs along the west coast. In fact there is a specific & marked cycle route down this whole coastline called 'Kattegattleden', mostly on perfect surfaces.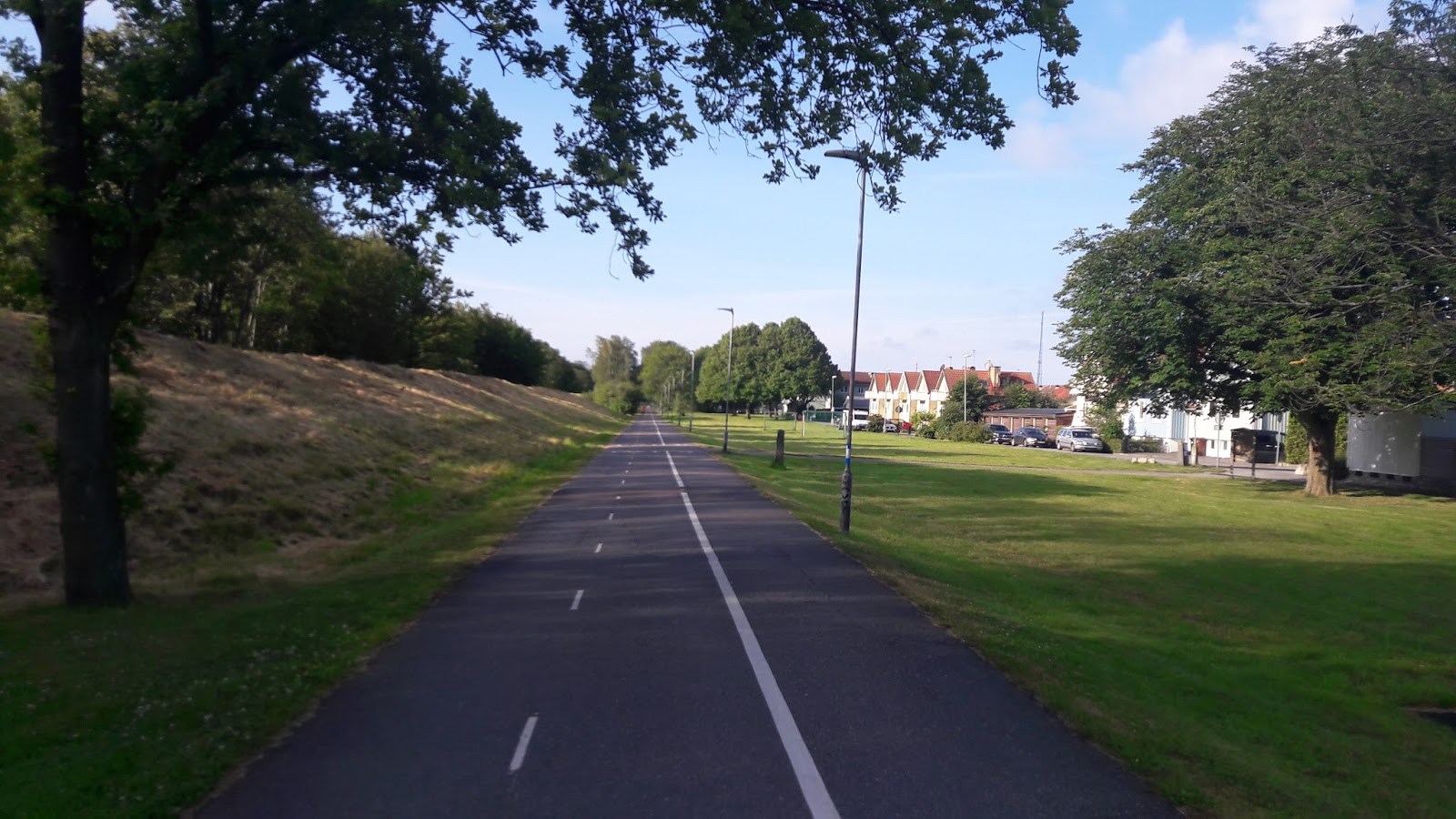 I passed some pretty & calm waterside scenes, mainly of little fishing boats & small rocky islands.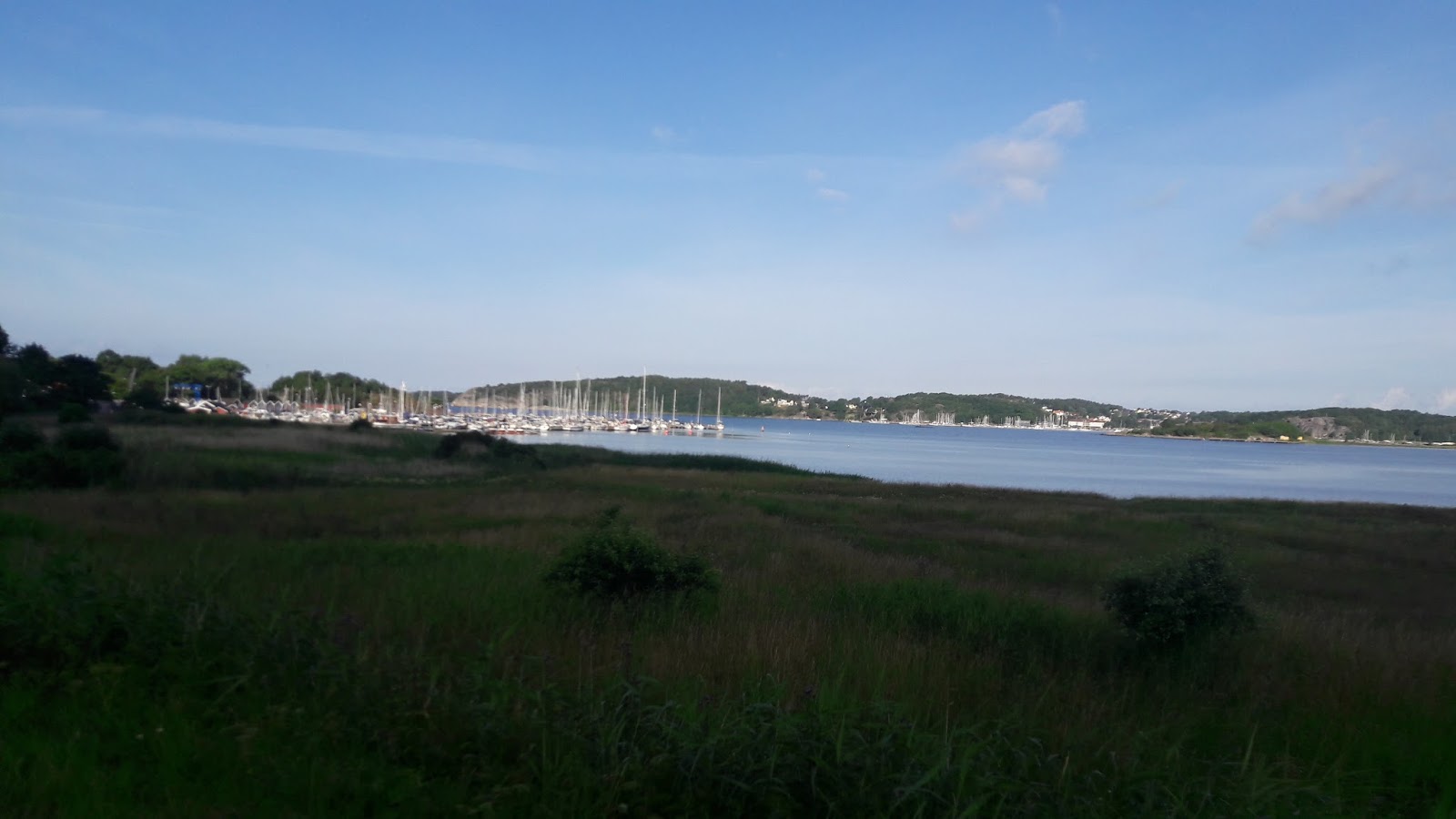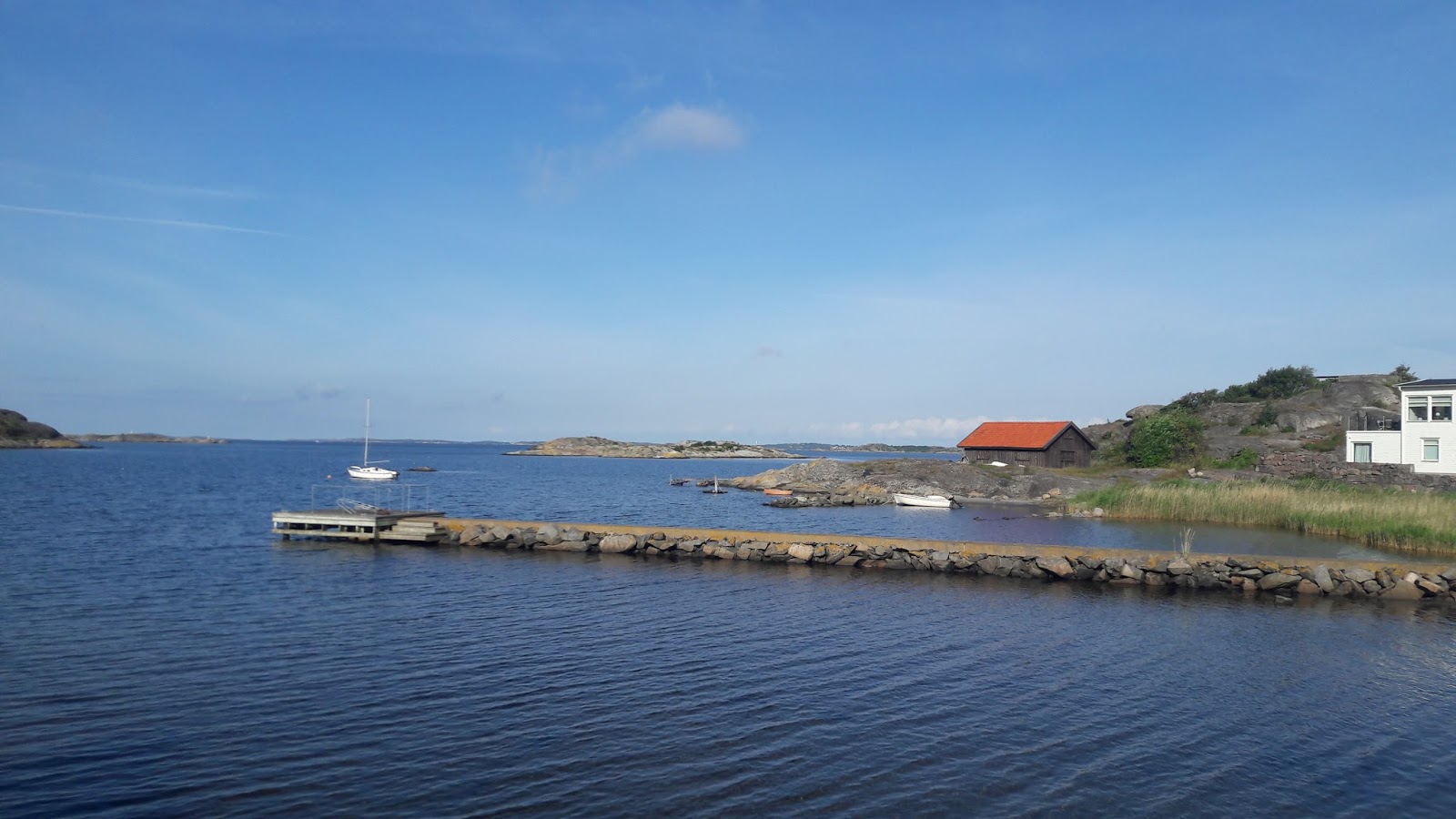 Stopping for a caffeine top-up & something sweet, I ended up in a bakery in Asa. Queuing up to pay, an elderly lady moved in front of me to the till, then picked up my coffee mug (it's self-service here), & gestured that I need to go get my own mug from over there. Now, normally one to respect my elders, I also however will not let it slide when somebody is in the wrong! This lead to an uncomfortable & quite funny to-and-froing of "it was my mug", "no it wasn't". I let it go, obviously the bigger person (ha ha), & sat outside, where I was pounced on by a radio journalist!
"Hi, I am from Sverige Radio, you look like you are on a journey: please could I interview you for the show?"
Listen to the interview below!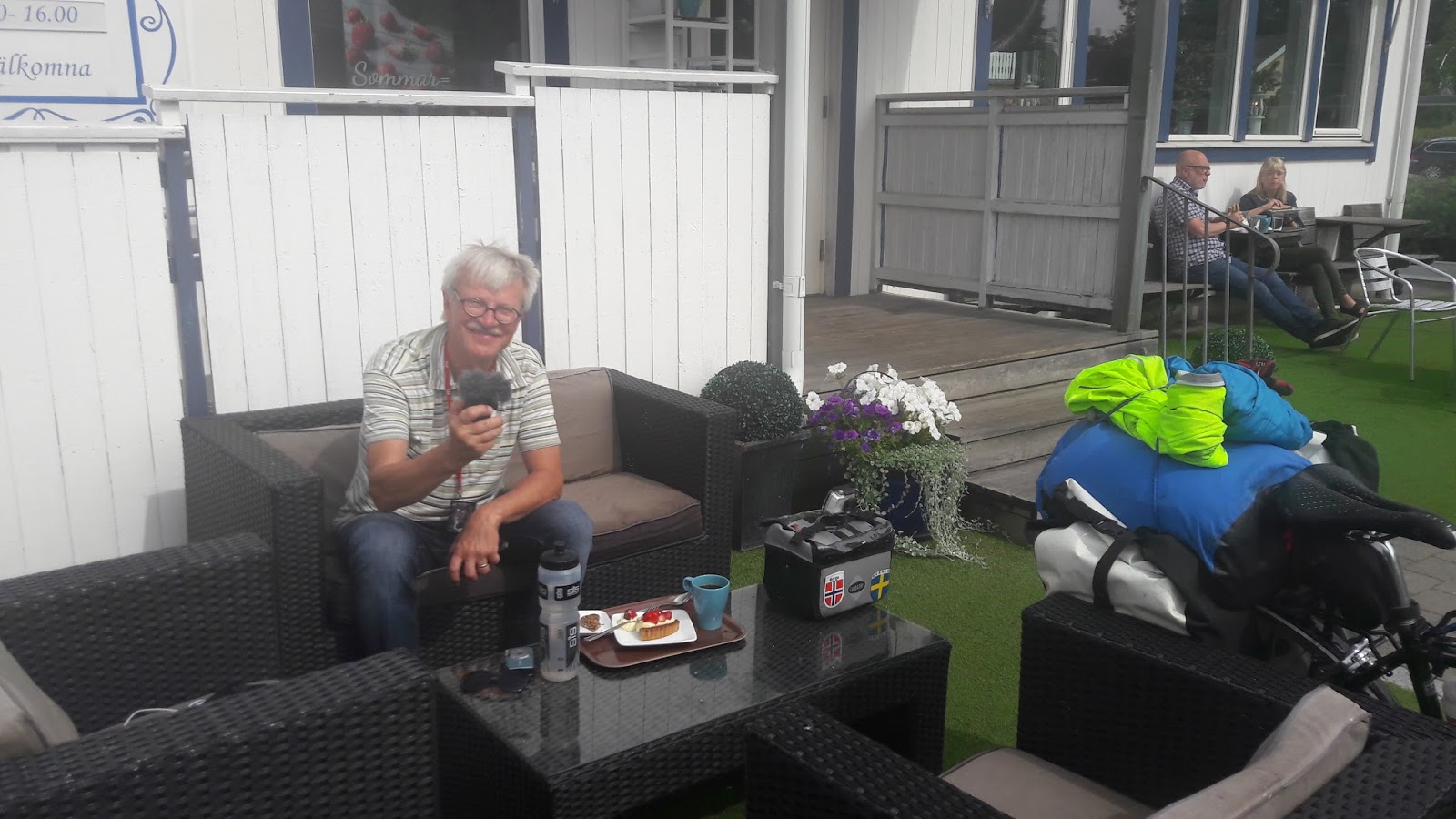 Visit the page of my interview on Sverige Radio's website
I made very good progress through many fields & over great cycle paths, passing some quaint windmills & other interesting buildings along the way.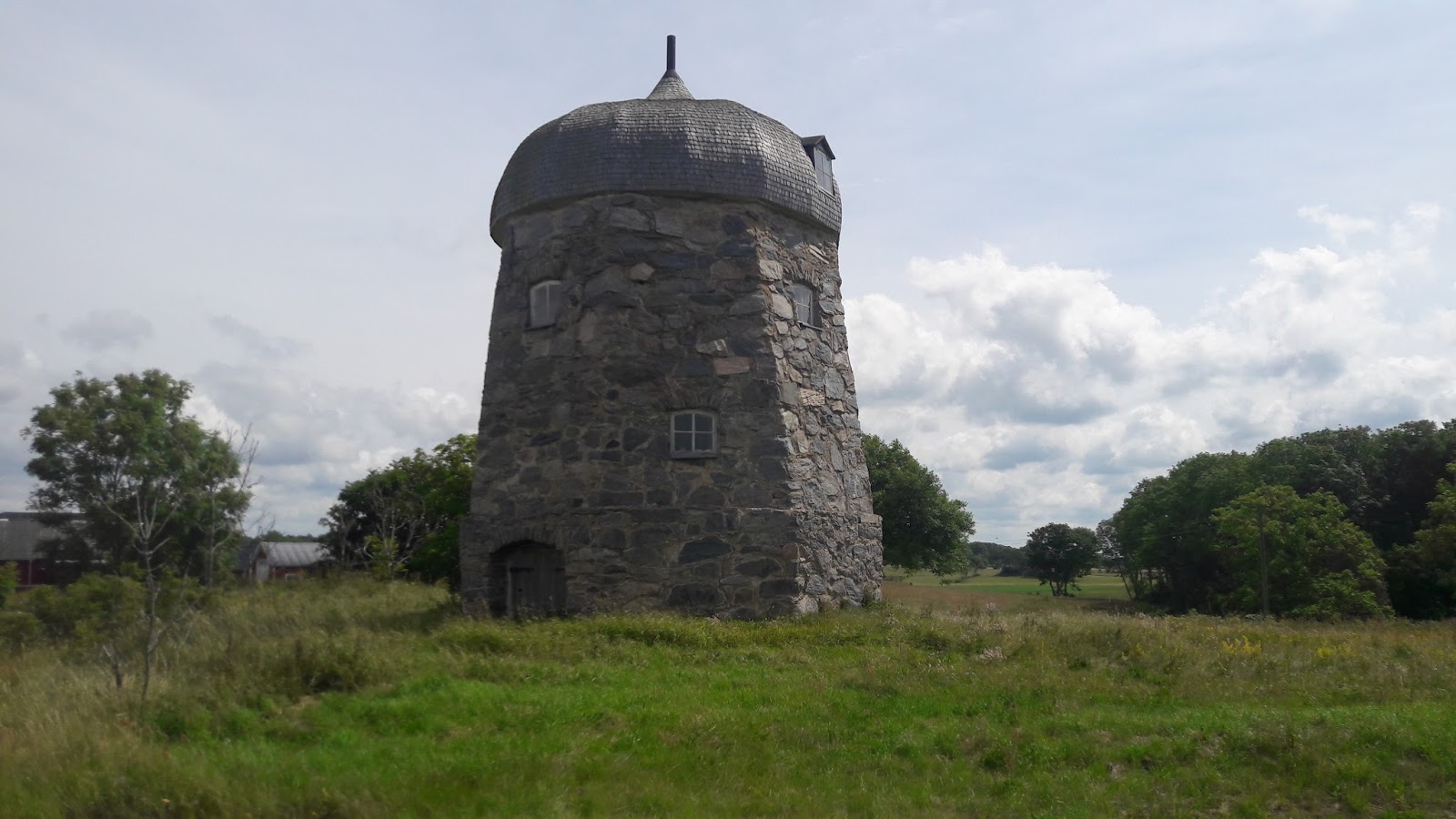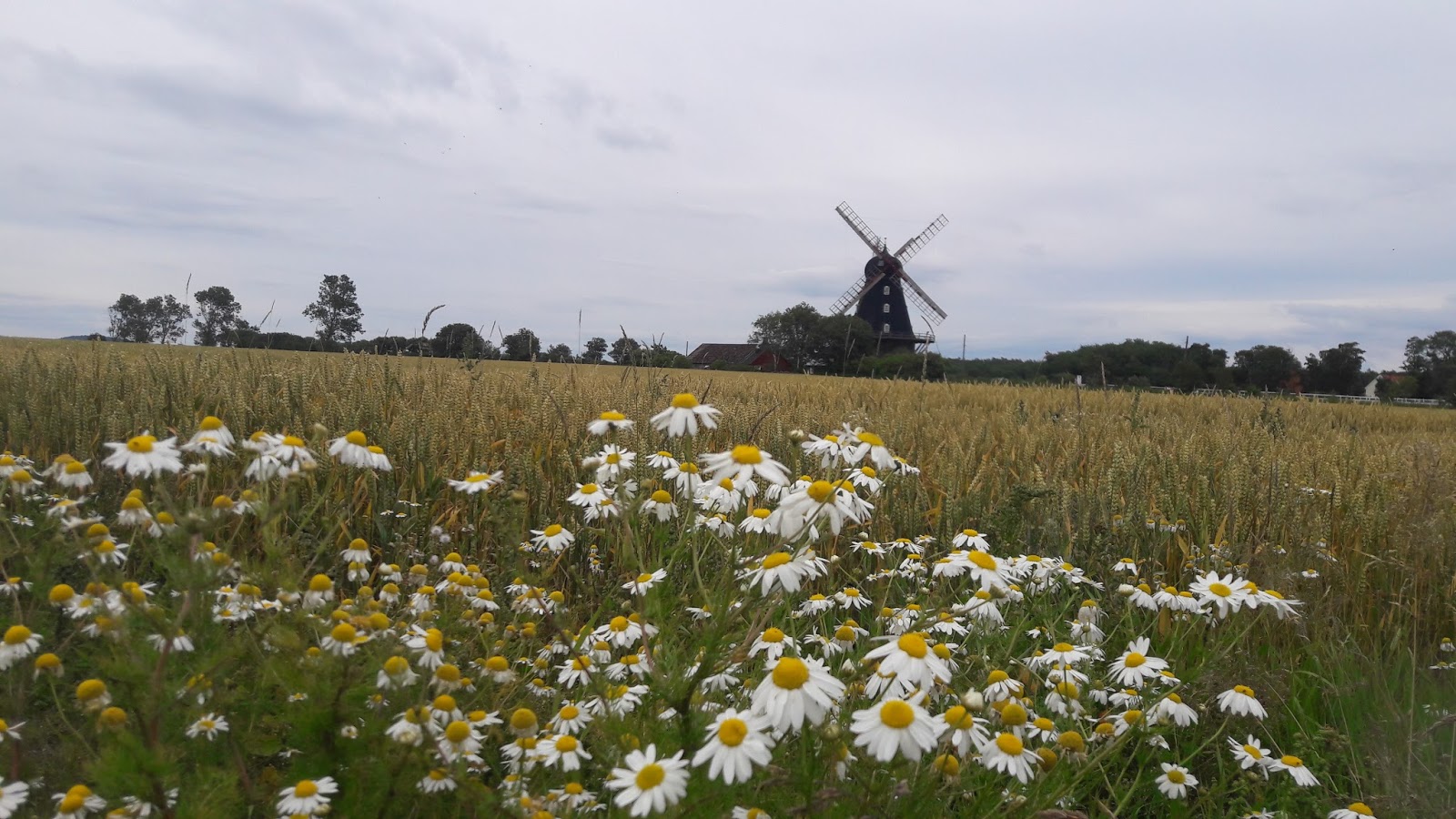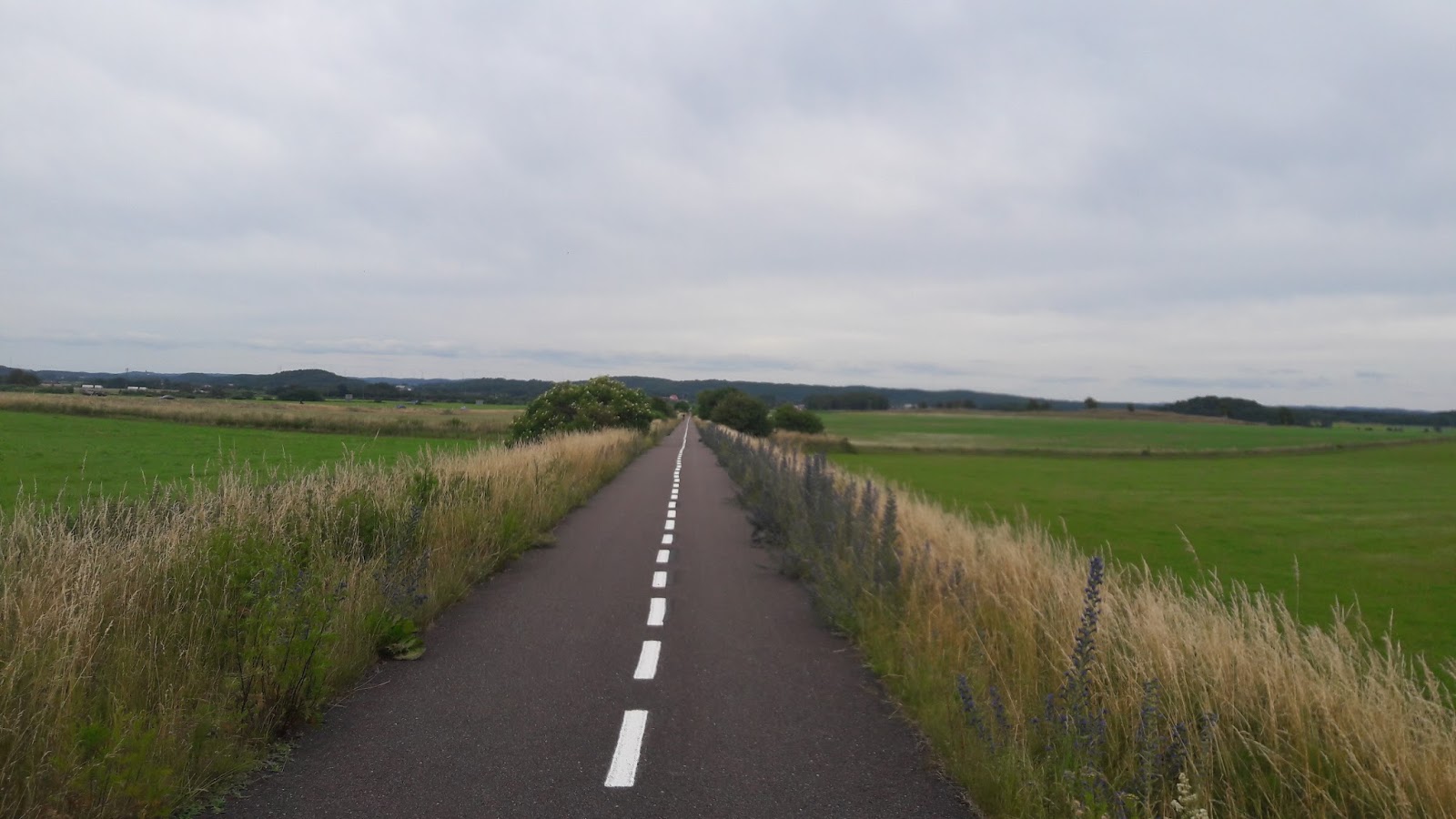 Finally & in good time, I reached the town of Halmstad, where I devoured this country's amazing range of vegan supermarket products, aiming to collect a sort of picnic to eat by the sea. What a treat! This is something which I couldn't have done in Norway, where their supermarket options are extremely limited (especially vegan-wise), & there is no sunset at this time of year!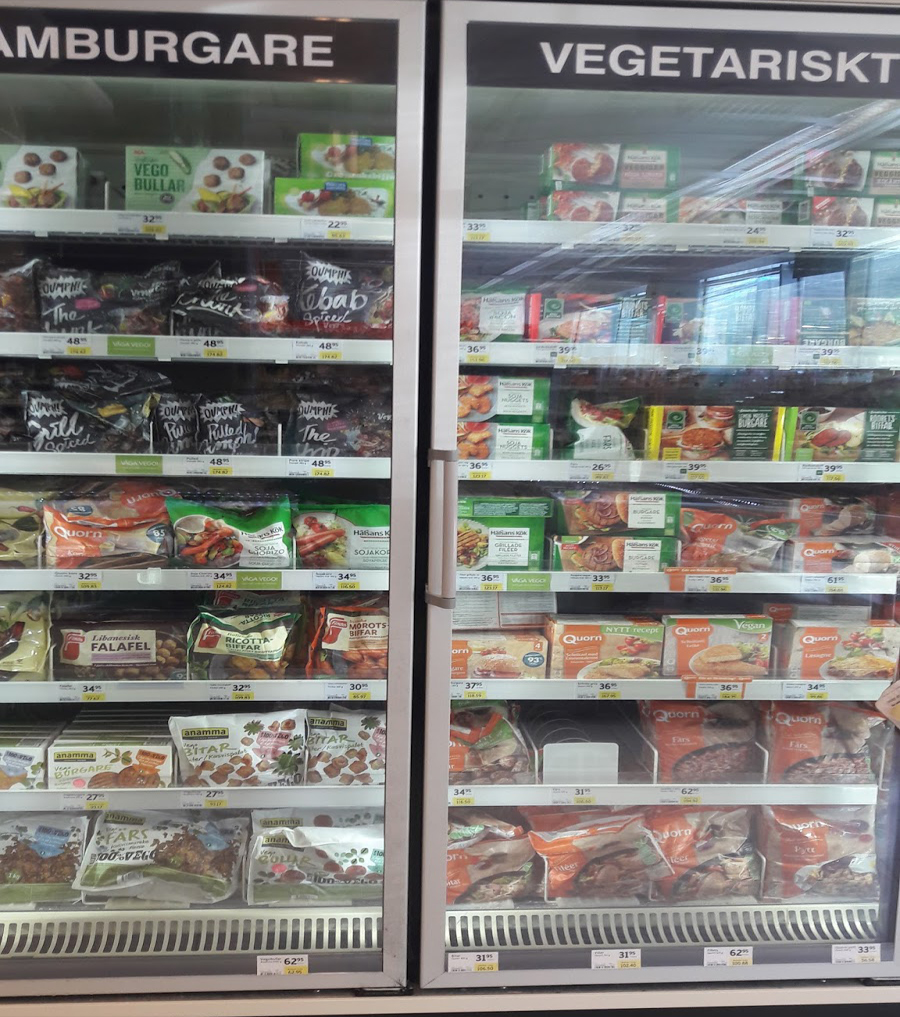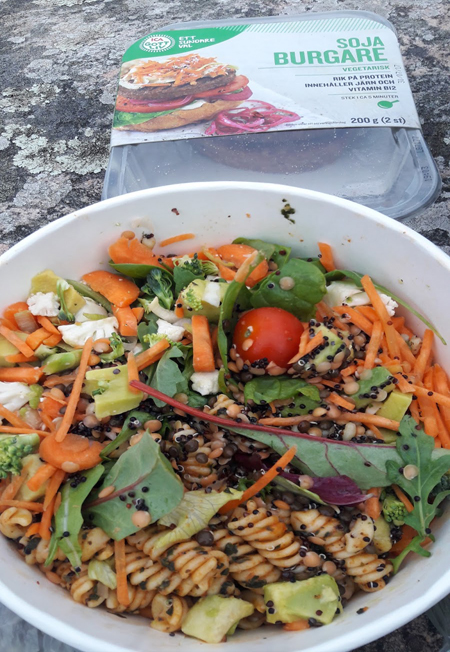 At Tylösand beach, I enjoyed soya burgers & salad, whilst gazing across to an island, framed by a stunning band of orange.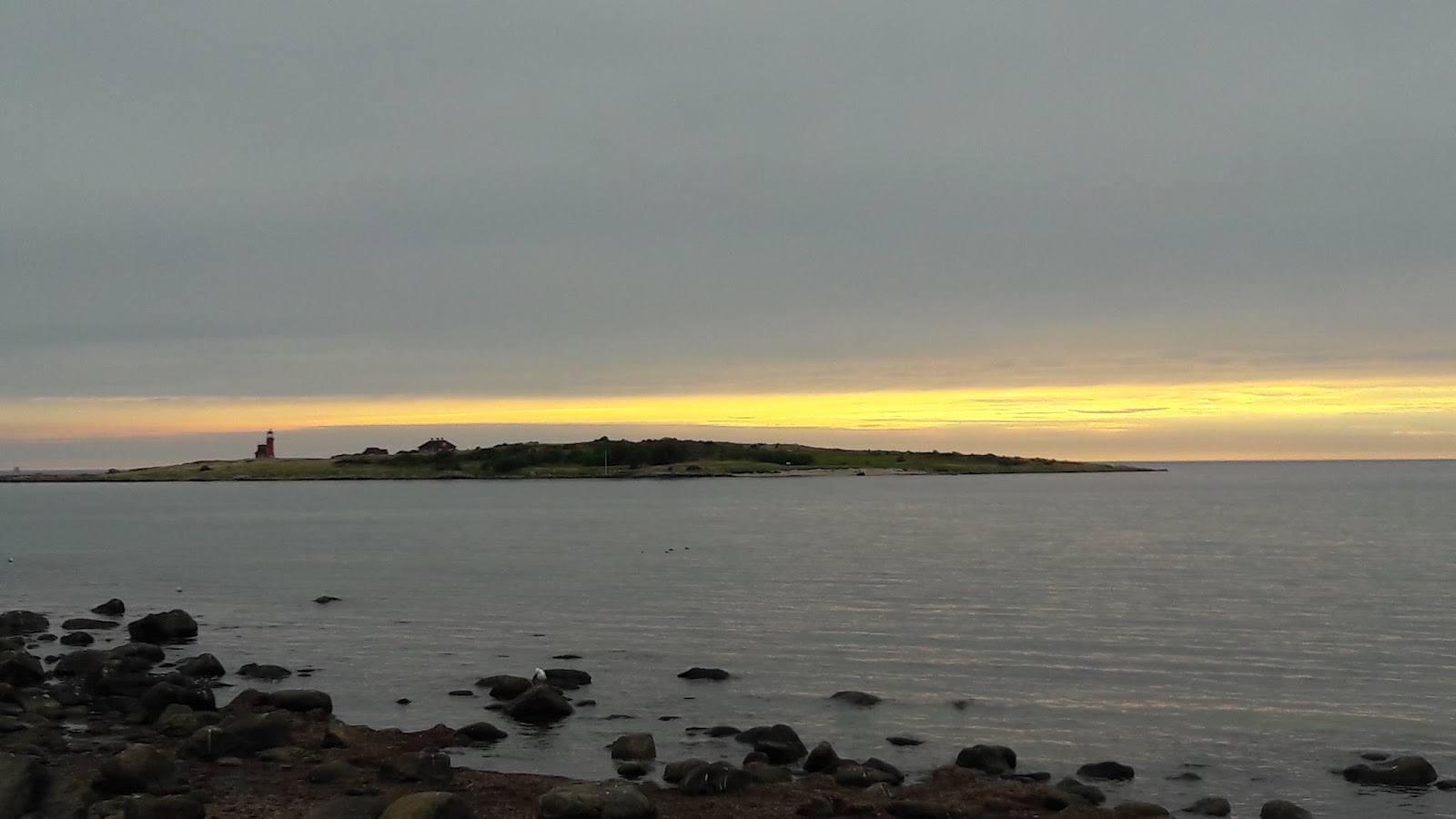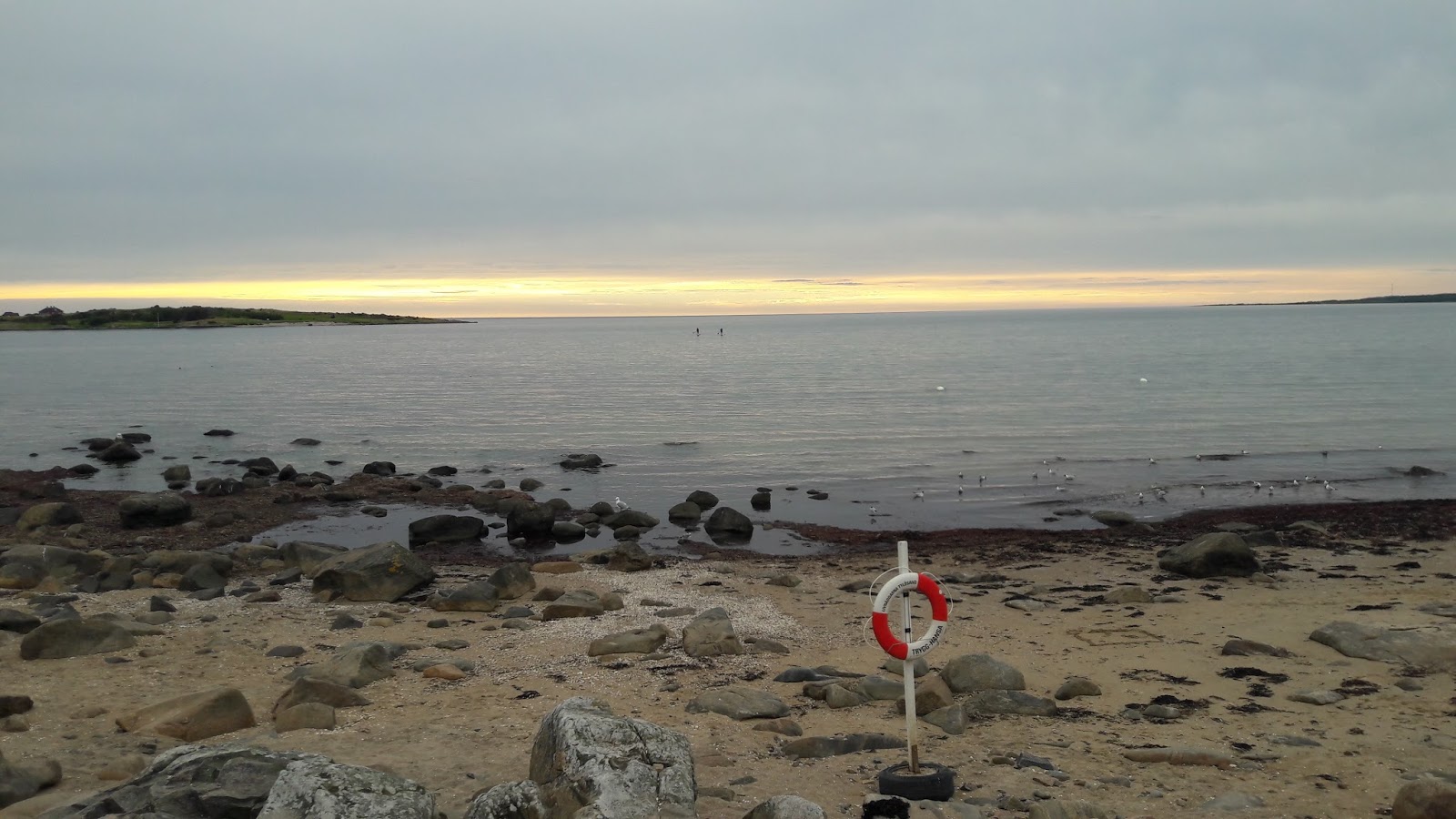 After last night's disgusting 32 pound fee to camp, I felt that I should at least attempt to wild camp for one night, in a country where it is legal & free to do so!
I really appreciate the care Swedes show for their wildlife...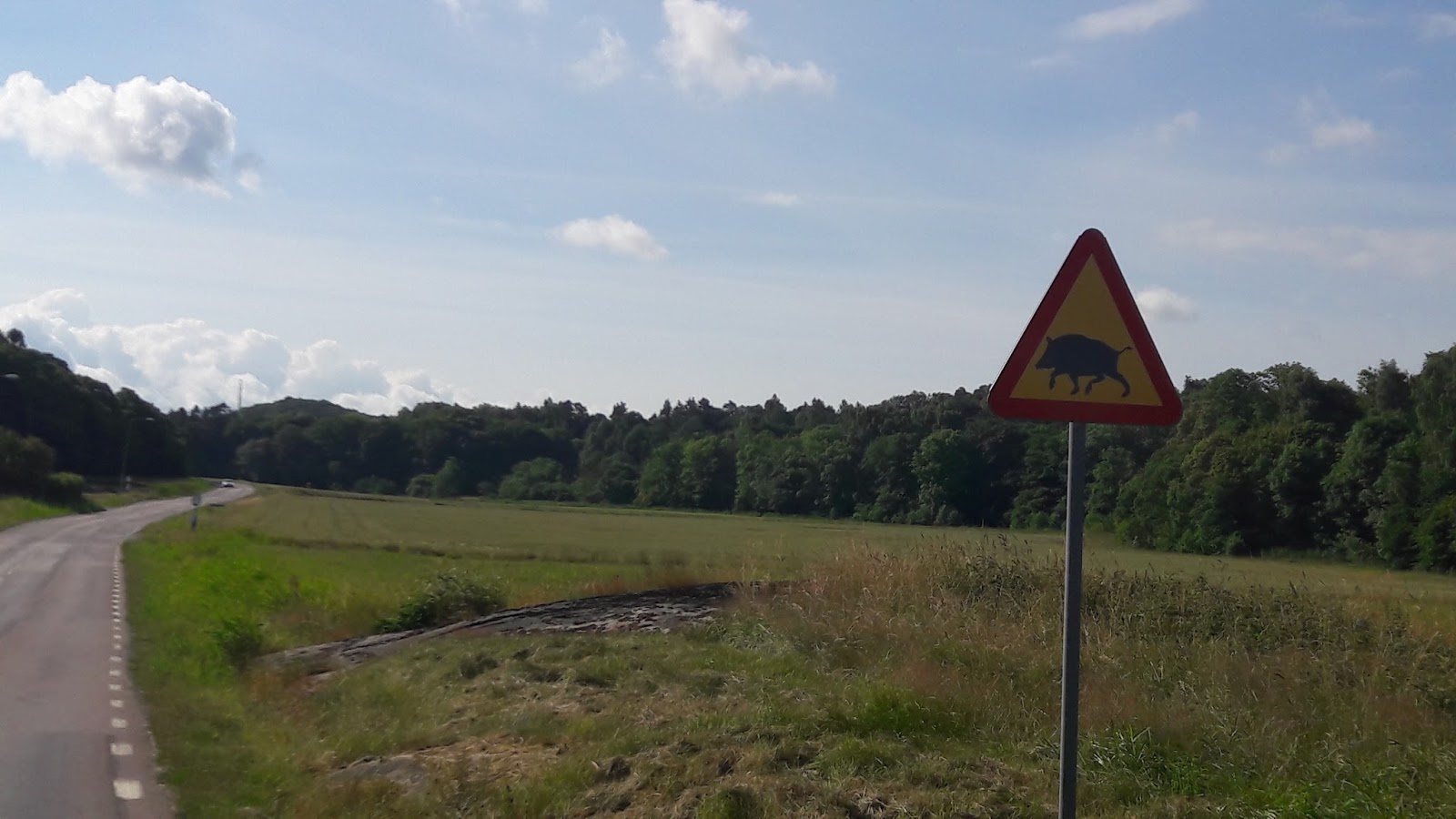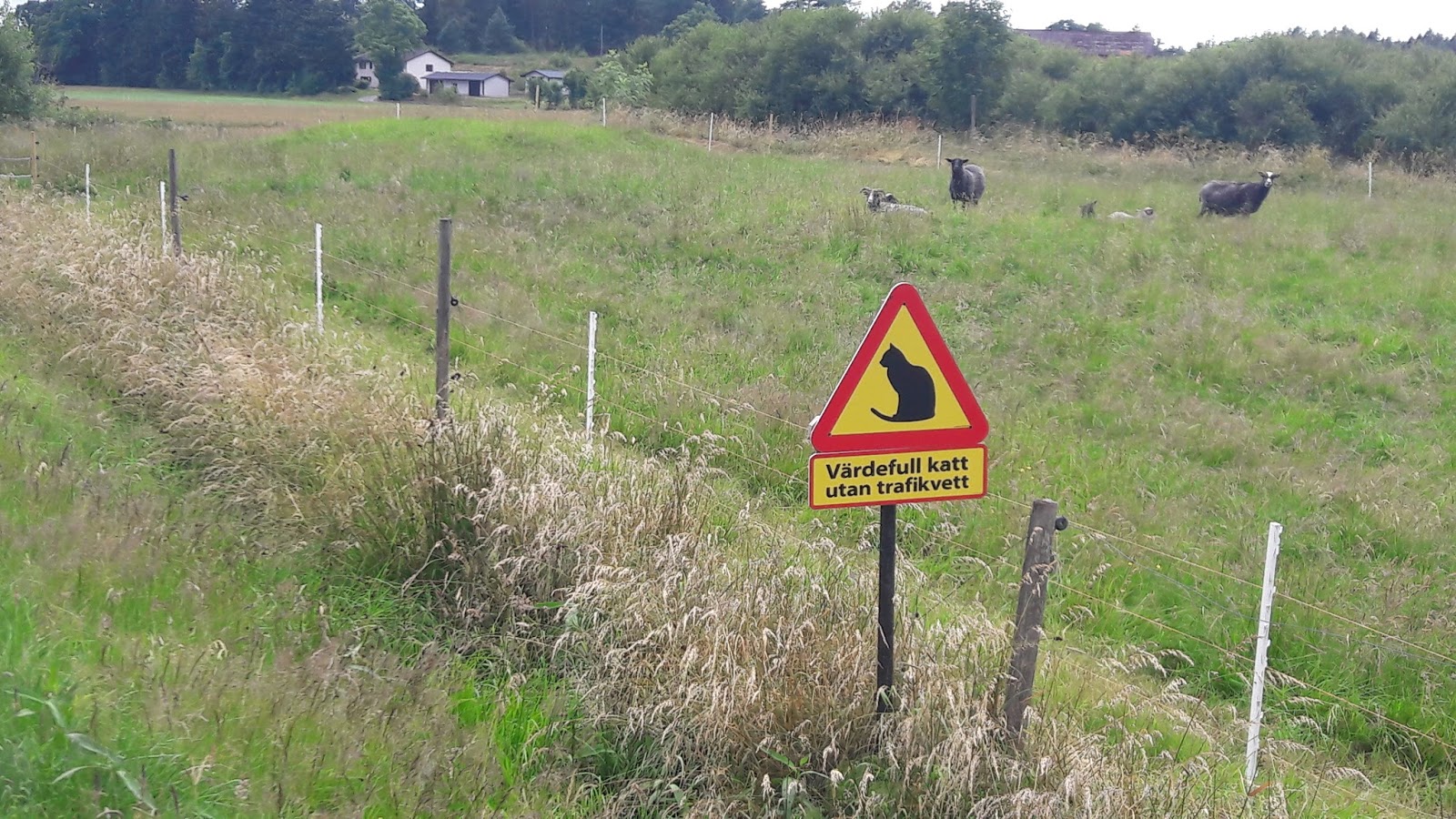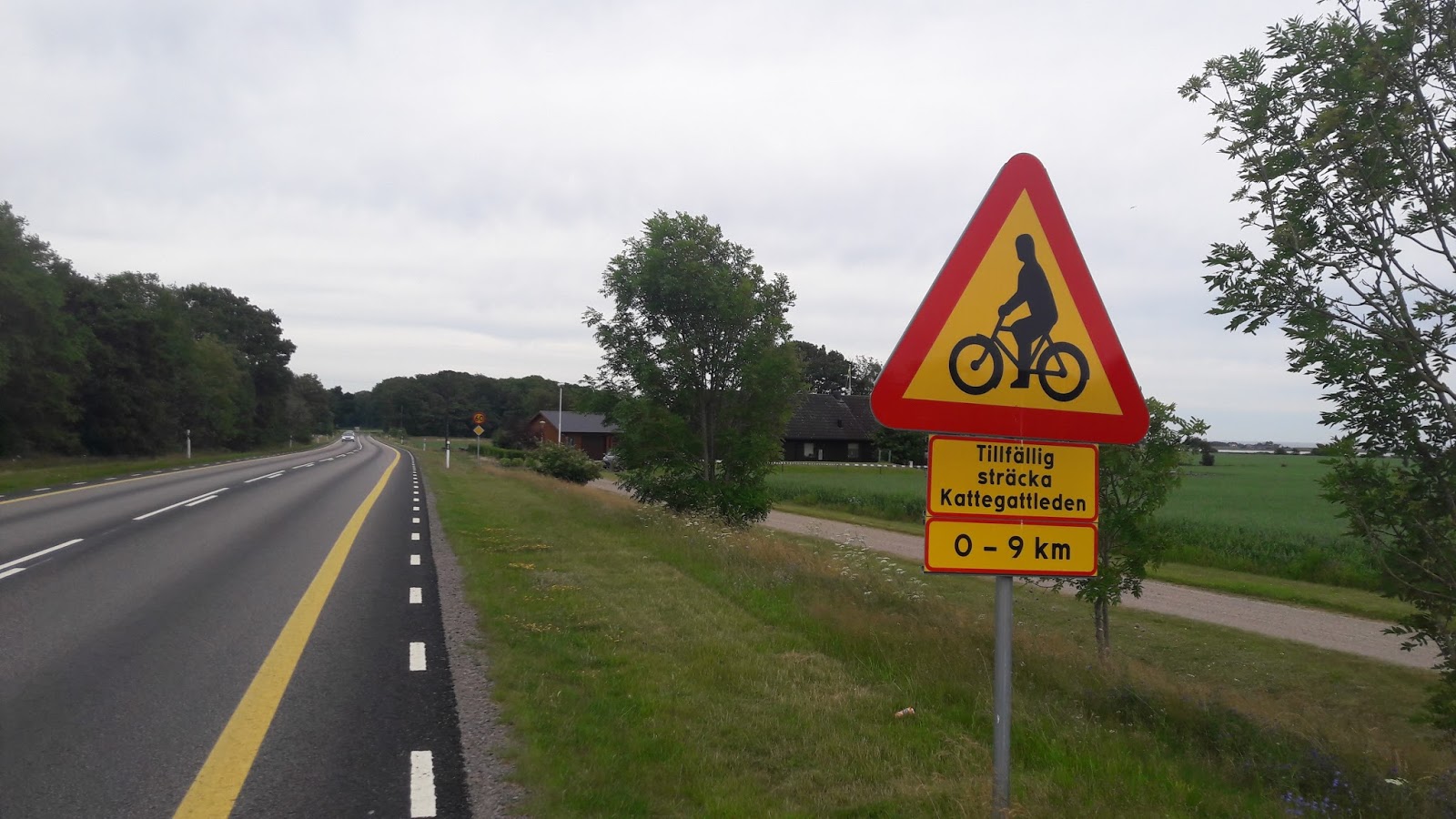 So now, mission WILD CAMP must commence. Ok, first major issue: I am currently at one of Sweden's most famous beaches, in peak tourist season, thereby making it rather difficult to find a nearby secluded spot. Basically I'm an idiot, but it got late & i couldn't be bothered going further afield. Also, once you get into the zone & start looking, you've invested & become quite obsessed with finding somewhere! An hour later, after almost settling for a golf course (how perfect for camping!), and after a trawl through bushes to find another crowded beach...I discovered some overgrown woodland behind some houses. I tried to wheel my bike around thorn bushes (oh god), in my bare legs, hating  the spiders & mosquitoes around me. Finally, I under estimated the size of my tent, resulting in bushes under my groundsheet... an uncomfortable night lay ahead, ha ha!
I wish I could have recorded this 'how not to wild camp' venture.
Sweet dreams!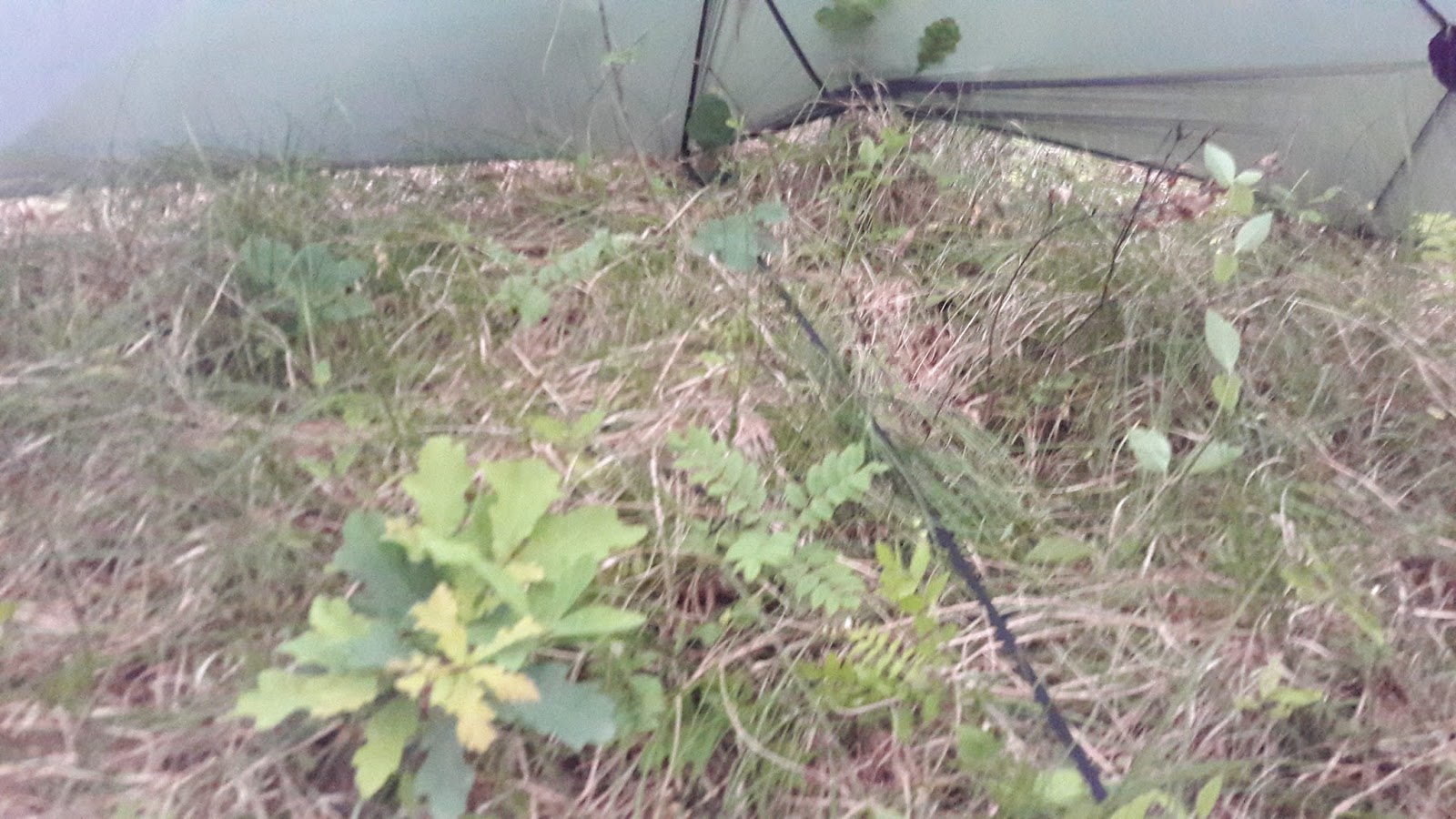 Tylösand to Copenhagen
Day 30 of riding | 113 miles | 181 km | Ascent: 750 metres
"Stay safe, don't get raped!"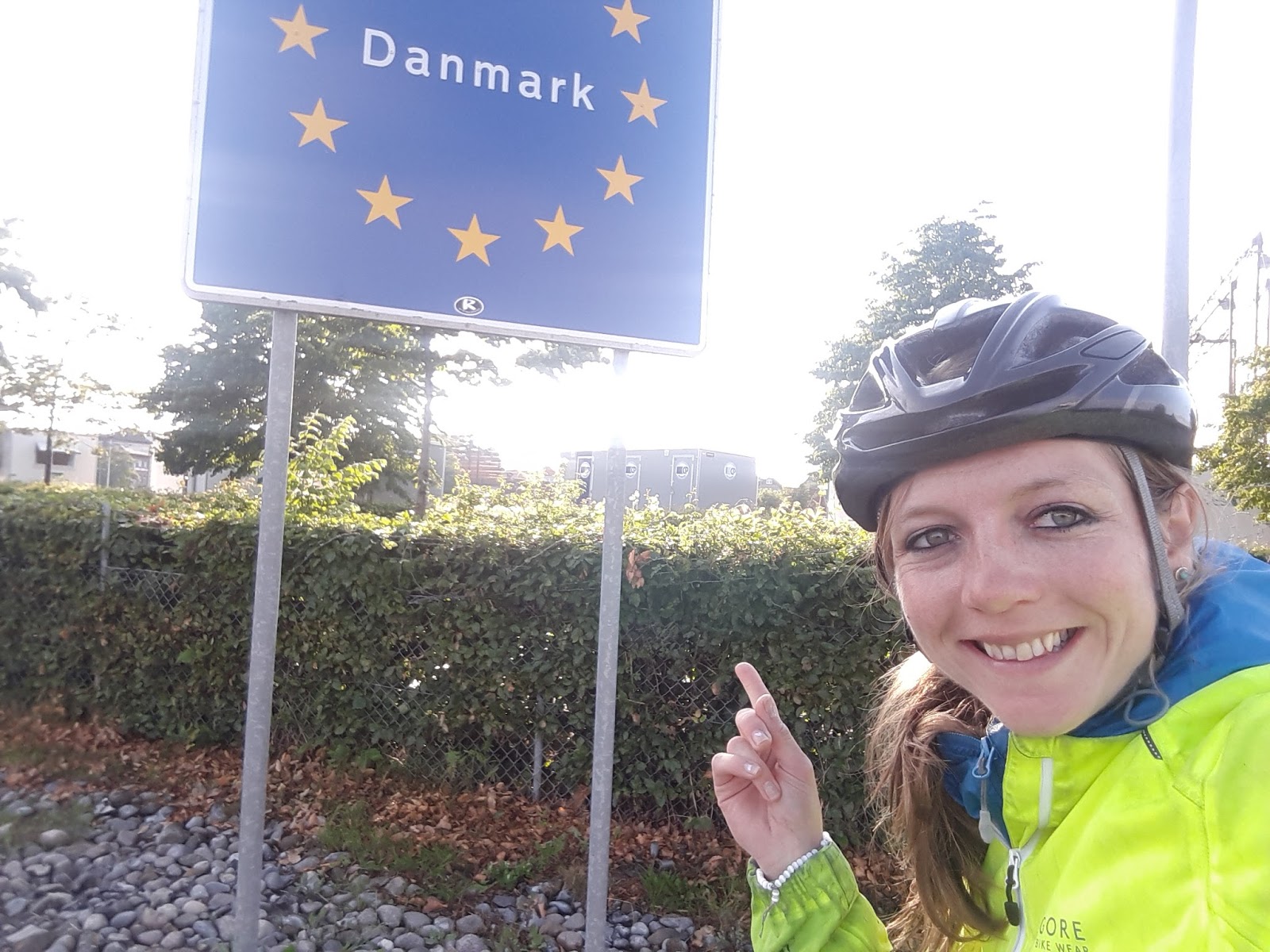 I surprisingly slept very well amongst the bushes, but had to find somewhere to eat breakfast that wasn't bug infested. A nearby beach had an open toilet block (yes!), & benches facing the beautifully peaceful morning sea-view.
My favourite yoghurt...in a pouring version...ahh I'm so happy right now!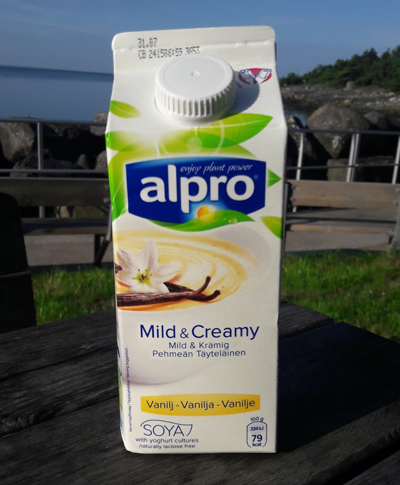 A Swedish couple enjoyed their morning swim, & after complimenting me on creating & doing this trip, called me a foreign bird in their garden.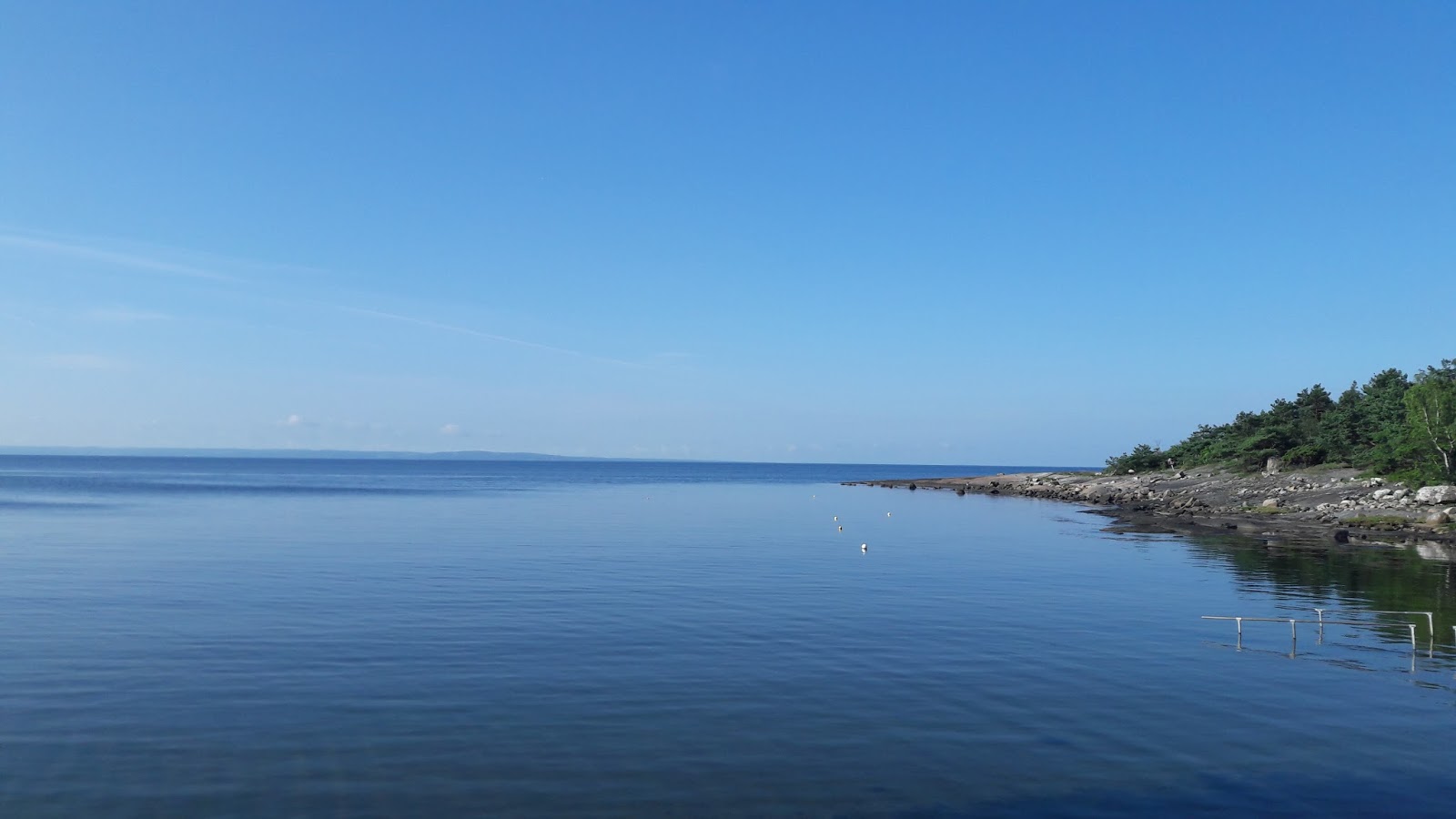 I fixed my broken bottle cage, which would regularly fall into my leg (that gets a little annoying over time), then headed off via Halmstad.
The gears suddenly stopped changing... oh no... the gear cable has snapped, AGAIN!
A 2nd gear cable snapping within my shifter (very difficult to remove yourself), within 11 ride days may seem quite unlucky... however, I am actually extremely lucky, as it happened within view of a BIKE SHOP!
Oh, then hilariously a large flying bug hurtled towards my face & stung my lip, leaving pollen on the corner of my mouth. Thanks bee, you just topped my morning off.
I love my bike, but I'm starting to think it's unrequited...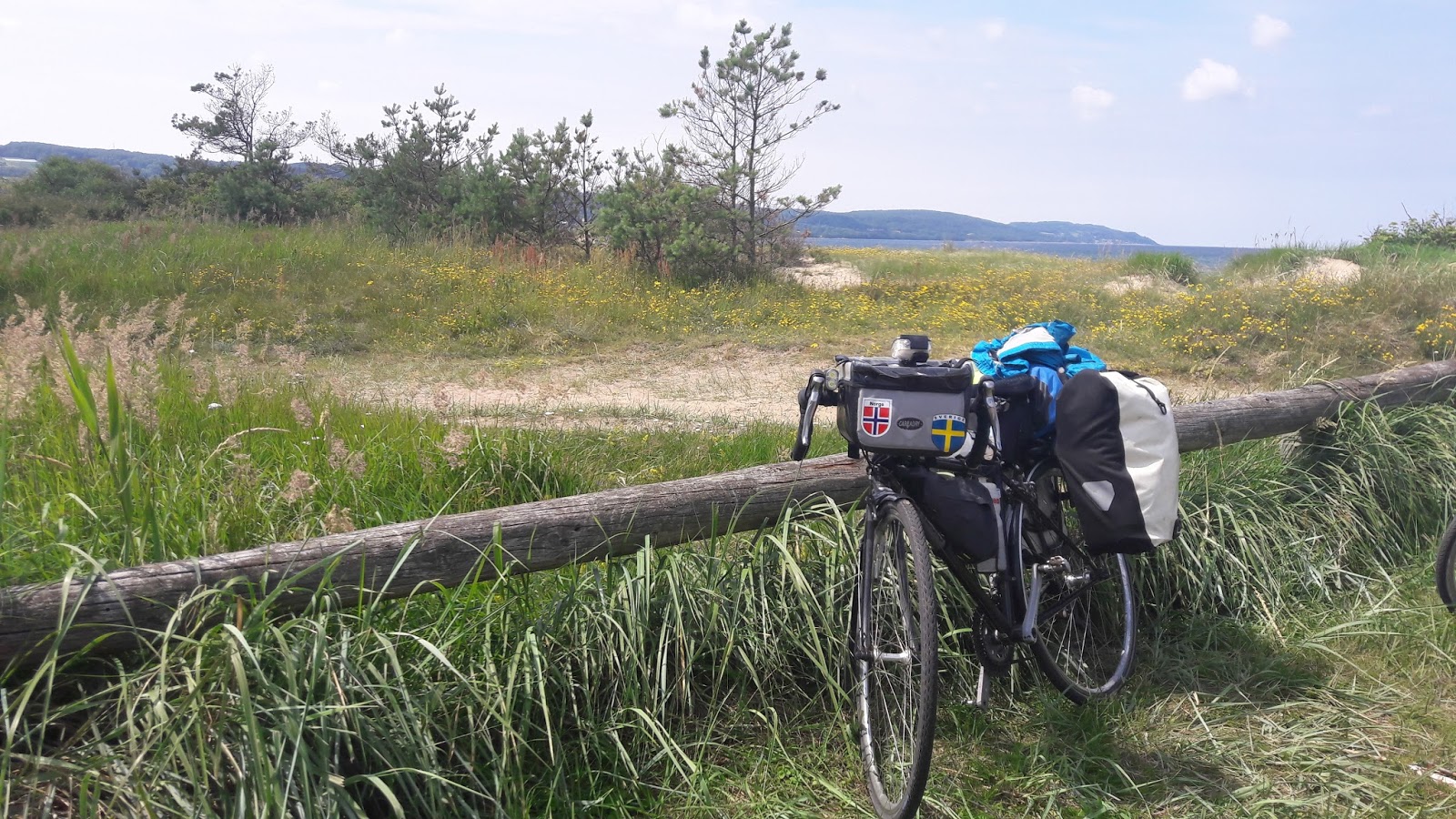 I guess things are looking up since my last cable snappage on a Norwegian mountain pass, eh?
I waited just over an hour for the shop to open, & after the bike guy endured a 40 minute battle to retrieve the splayed cable piece from my shifter, he explained to me that even with a new cable, my gears were not shifting well, "the spring in your shifter is not moving the cable properly". He explained I would need a new shifter.
Parts of the west coast cycle route are not so smooth...pretty though!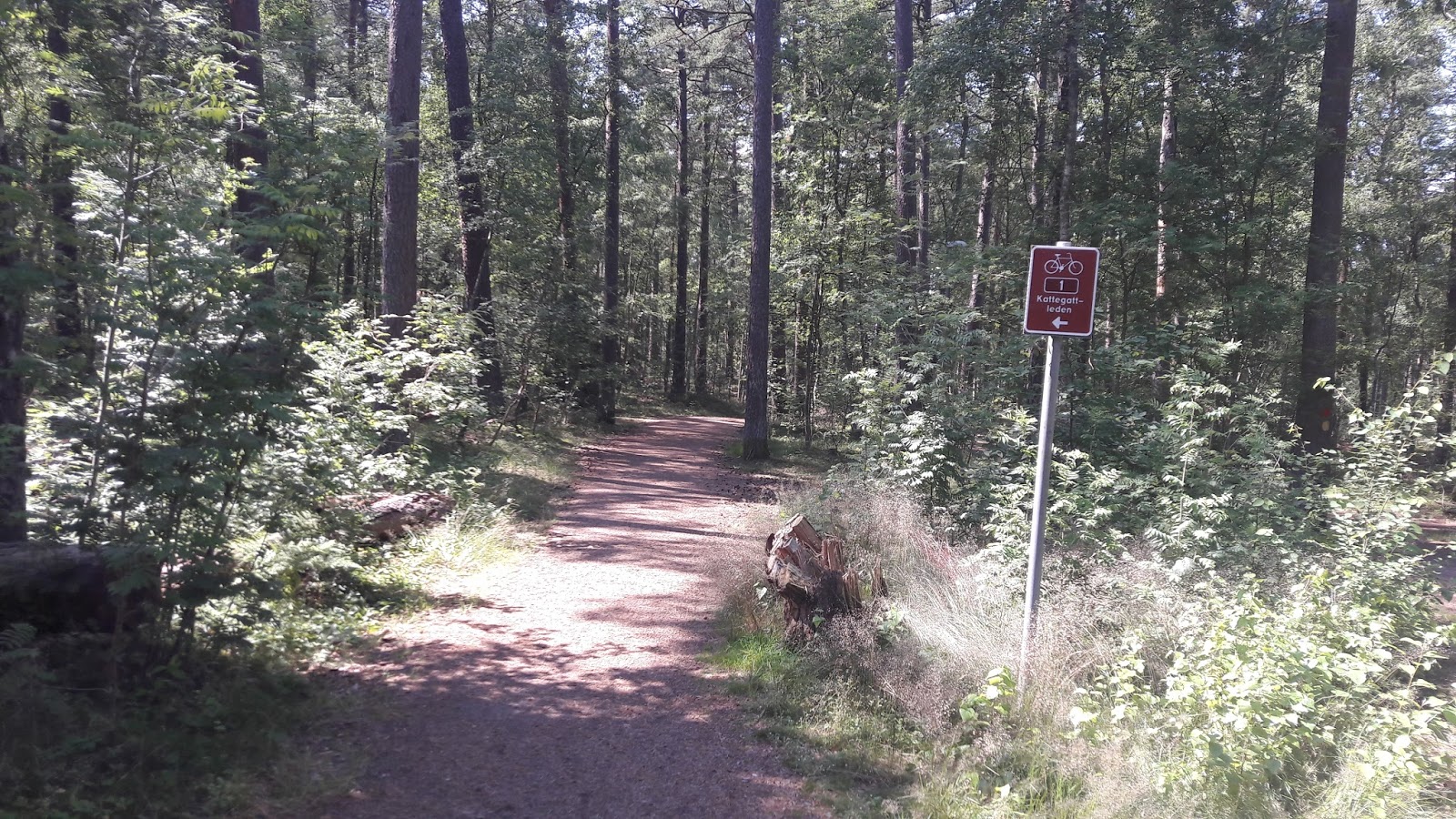 Trying the bike out briefly & without luggage, I quickly turned to avoid another cyclist & lost my balance whilst still clipped into the pedals: I fell onto the concrete, & was literally glared at by this man. Wow, the basic essence of humanity was lost on him. I had to laugh, again, at this morning. I'm glad I don't take life too seriously.
Yes, please...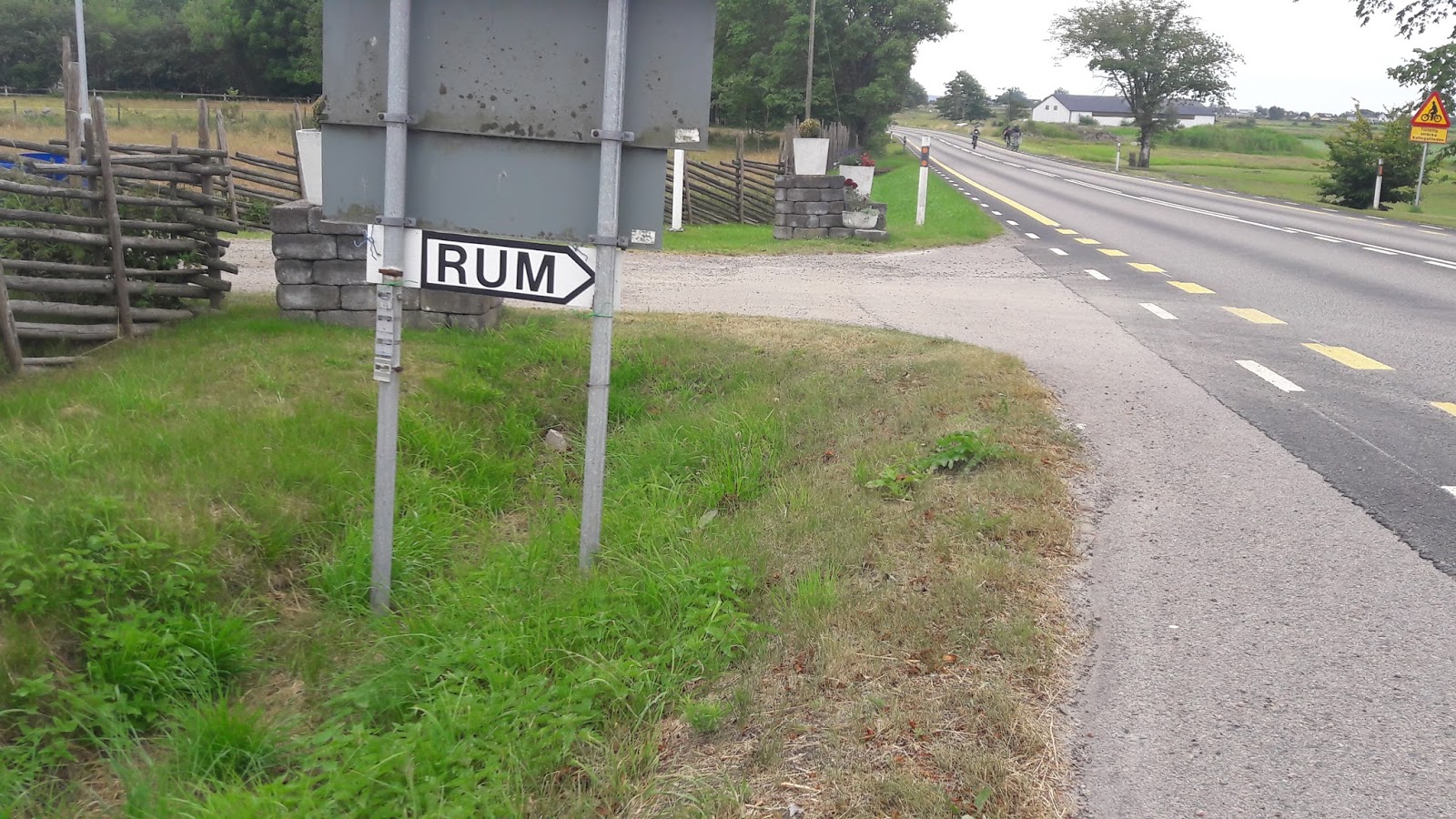 Deciding I had no choice but to continue with poorly shifting gears (it would take days for a new shifter to arrive, & I had friends flying to Copenhagen to meet me), I set off once again, & was bid farewell by my new Afghan bike shop friend, "stay safe, & don't get raped!". What a send off.
Many Cormorants line the Swedish shore...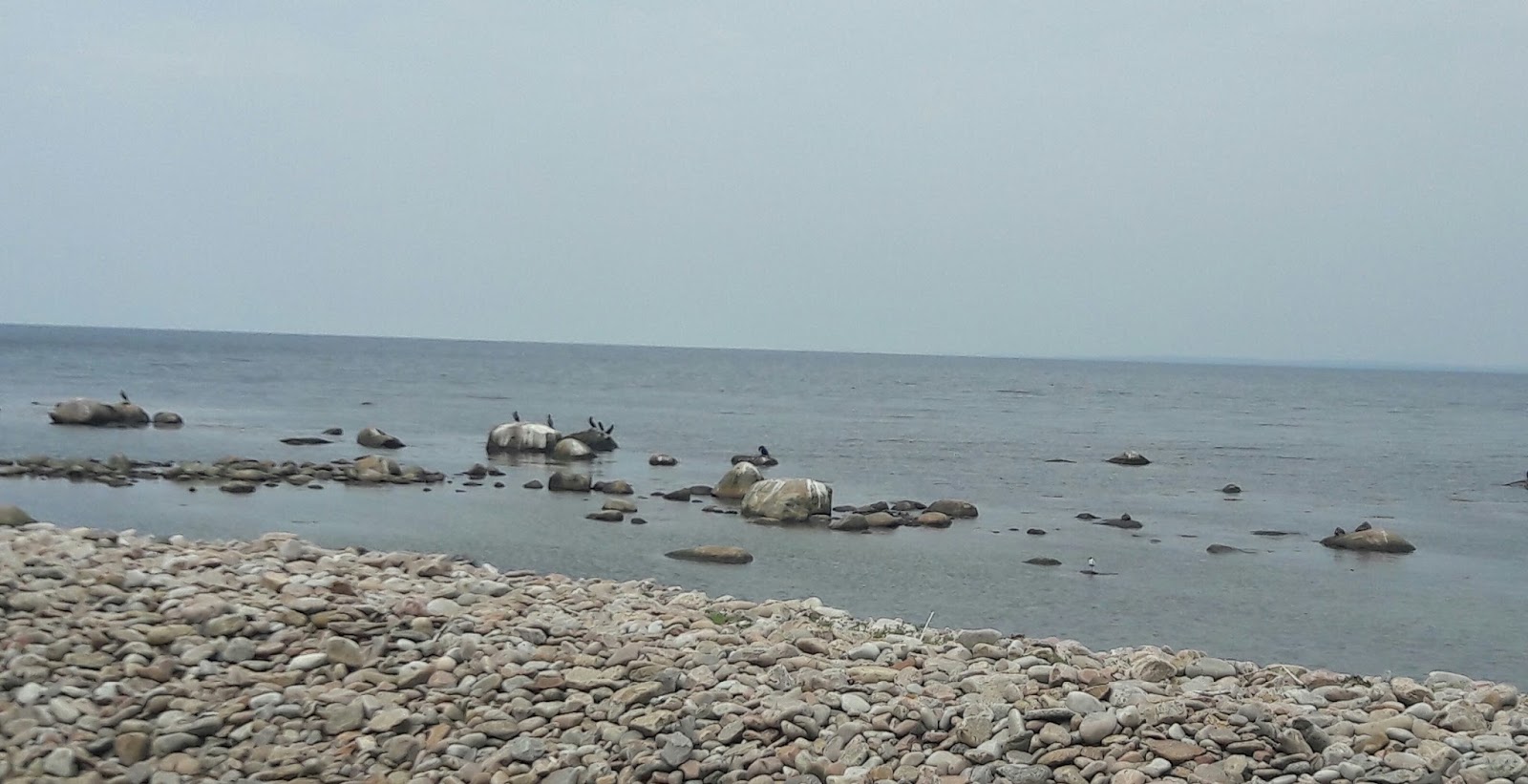 Now 11:30am, I would not let myself cover less than 100 miles in this day, as I have to make up distance to bring my overall ride average up. Could I cover 100+ miles today, & get the ferry to Denmark, & still make it to my host's place by 8/9pm? Hmm... sure!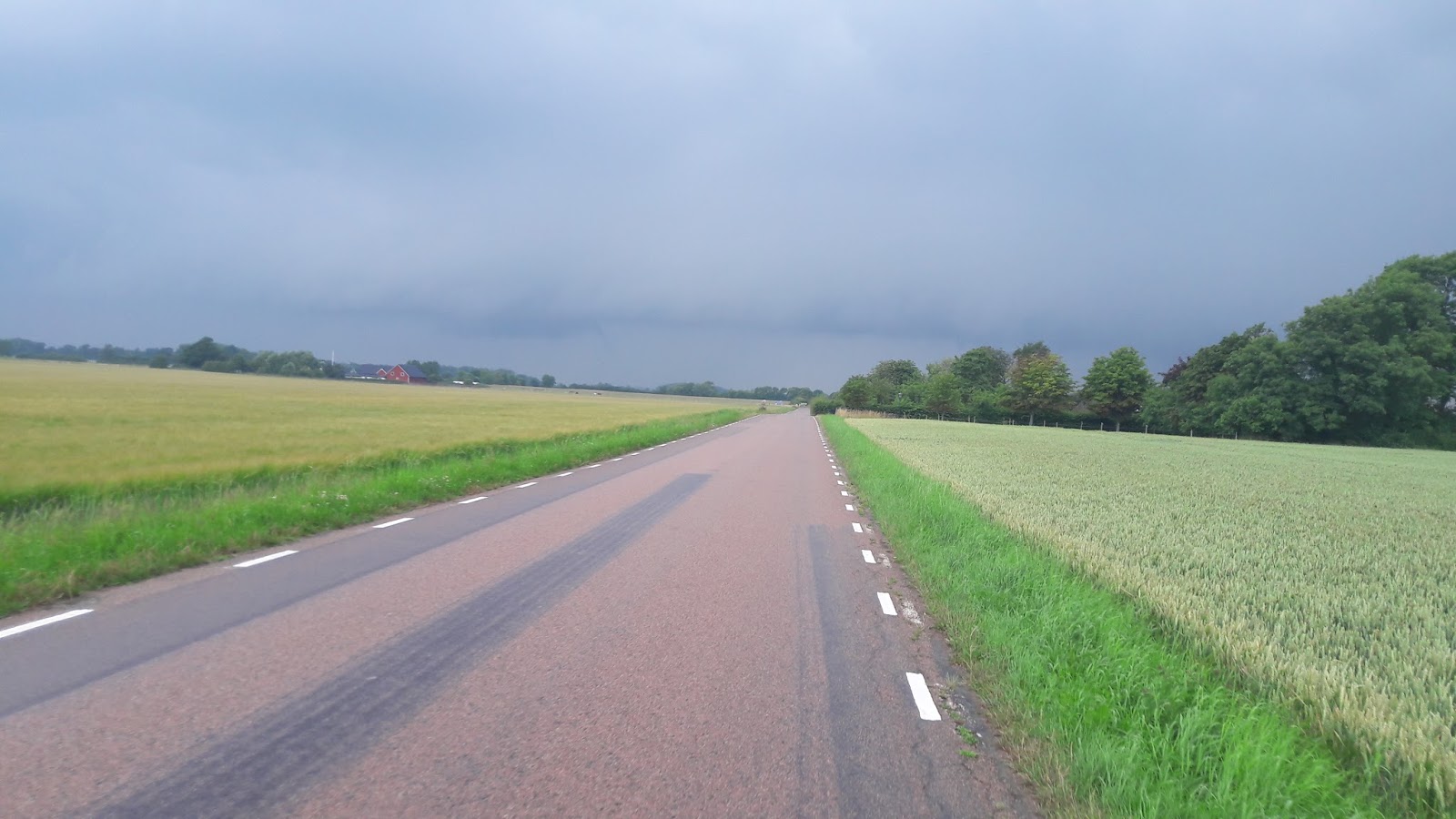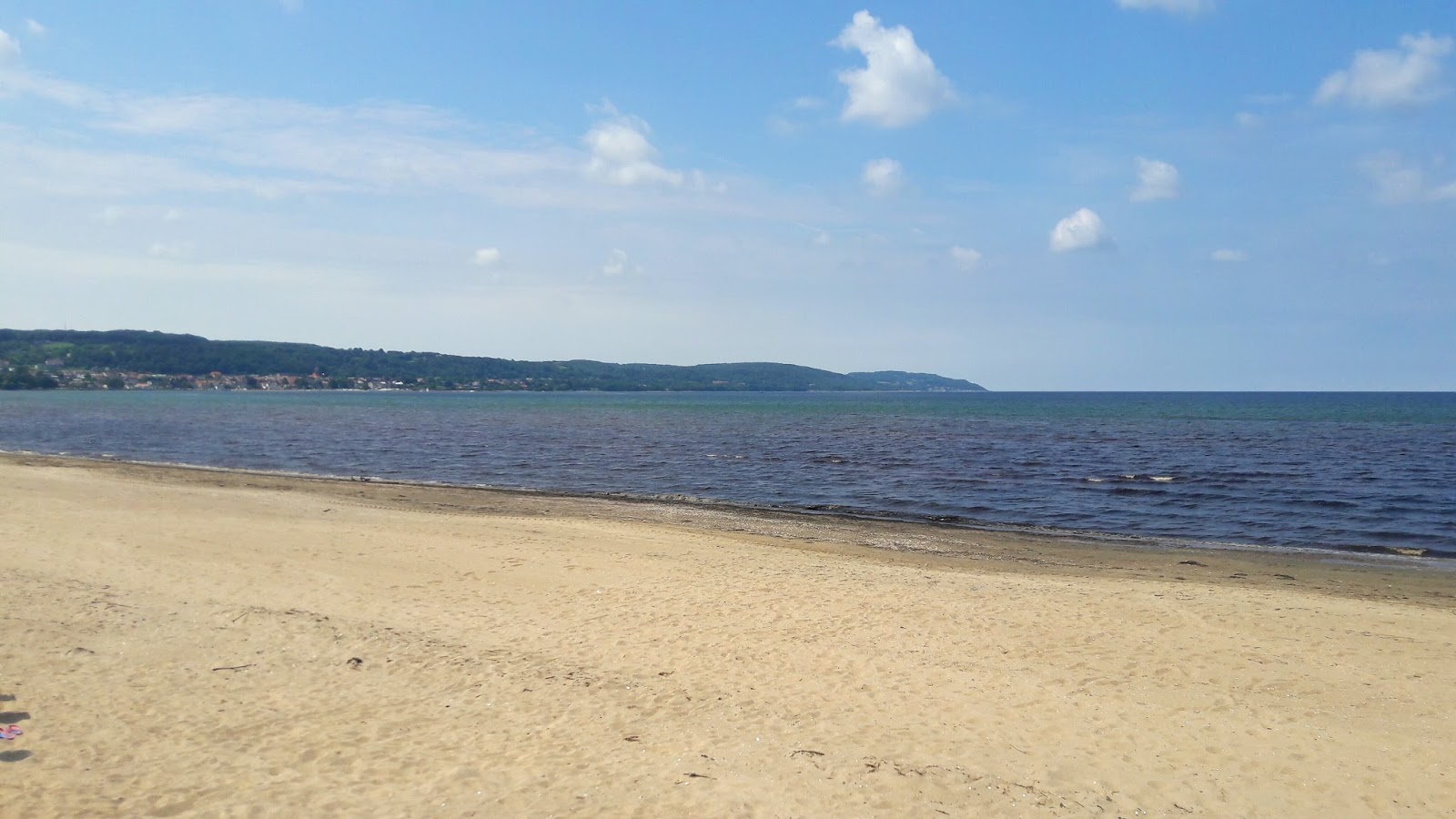 The sun shone brilliantly & this coastline was very pretty, passing  through many quaint (but very touristy) seaside towns. After passing Bastad, I diverted around the whole of its rural & beautiful peninsula, just to add miles. Unexpectedly, I actually covered about 20km more than I should have done, & was very aware my host had advised I could not arrive too late. Agh!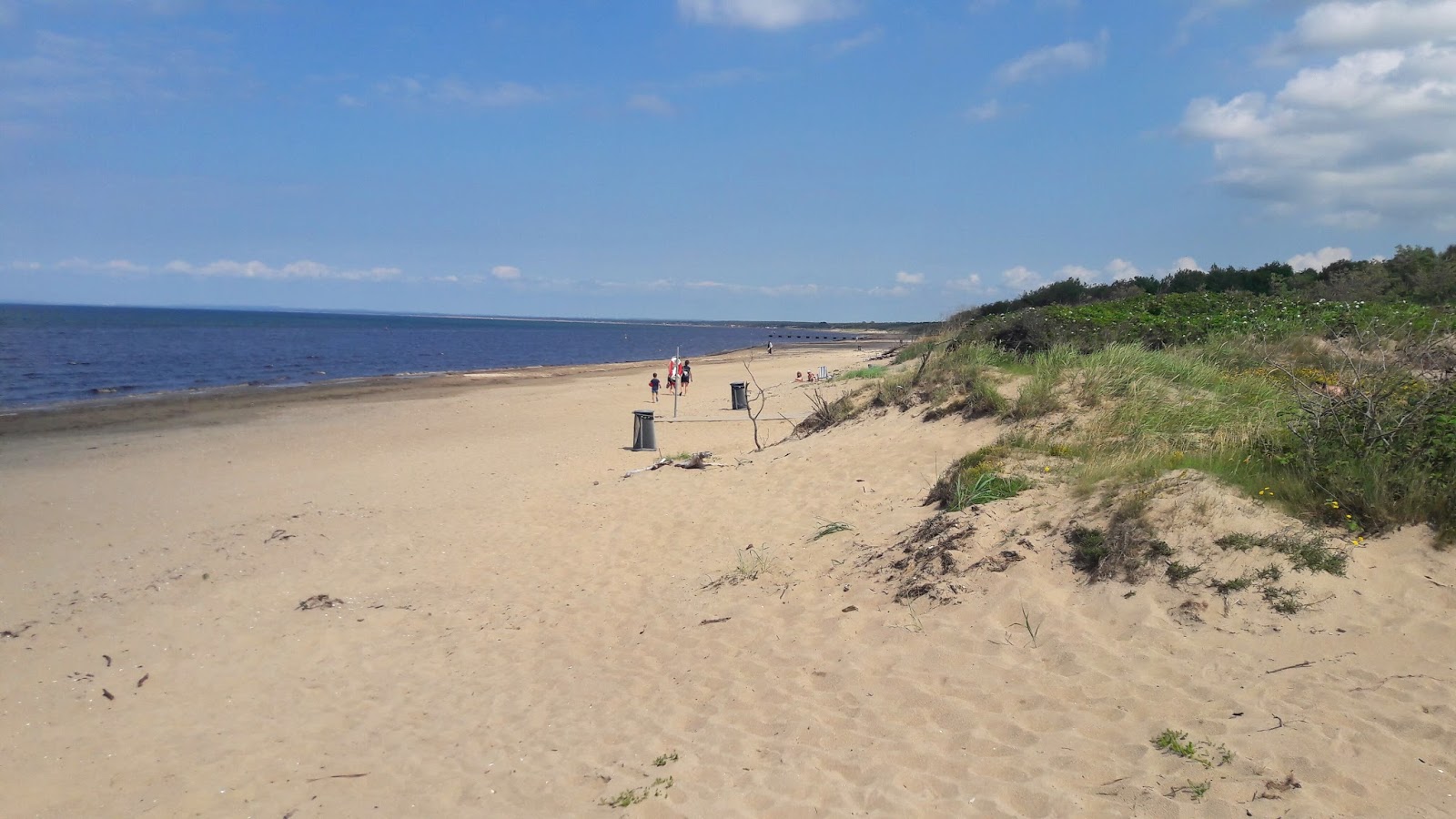 8 miles from the ferry terminal, an acute storm threw itself upon the land, in only 10 minutes dropping enough water to form rivers of at least 2 inches depth across the roads & pavements. Unable to see & trying to avoid an accident, it did nothing to aid my speed!
Closed roads & lots of traffic made finding the ferry boarding entrance even more difficult, but I miraculously made it onto a ferry 5 minutes before it departed, & somehow for free! Oh yes.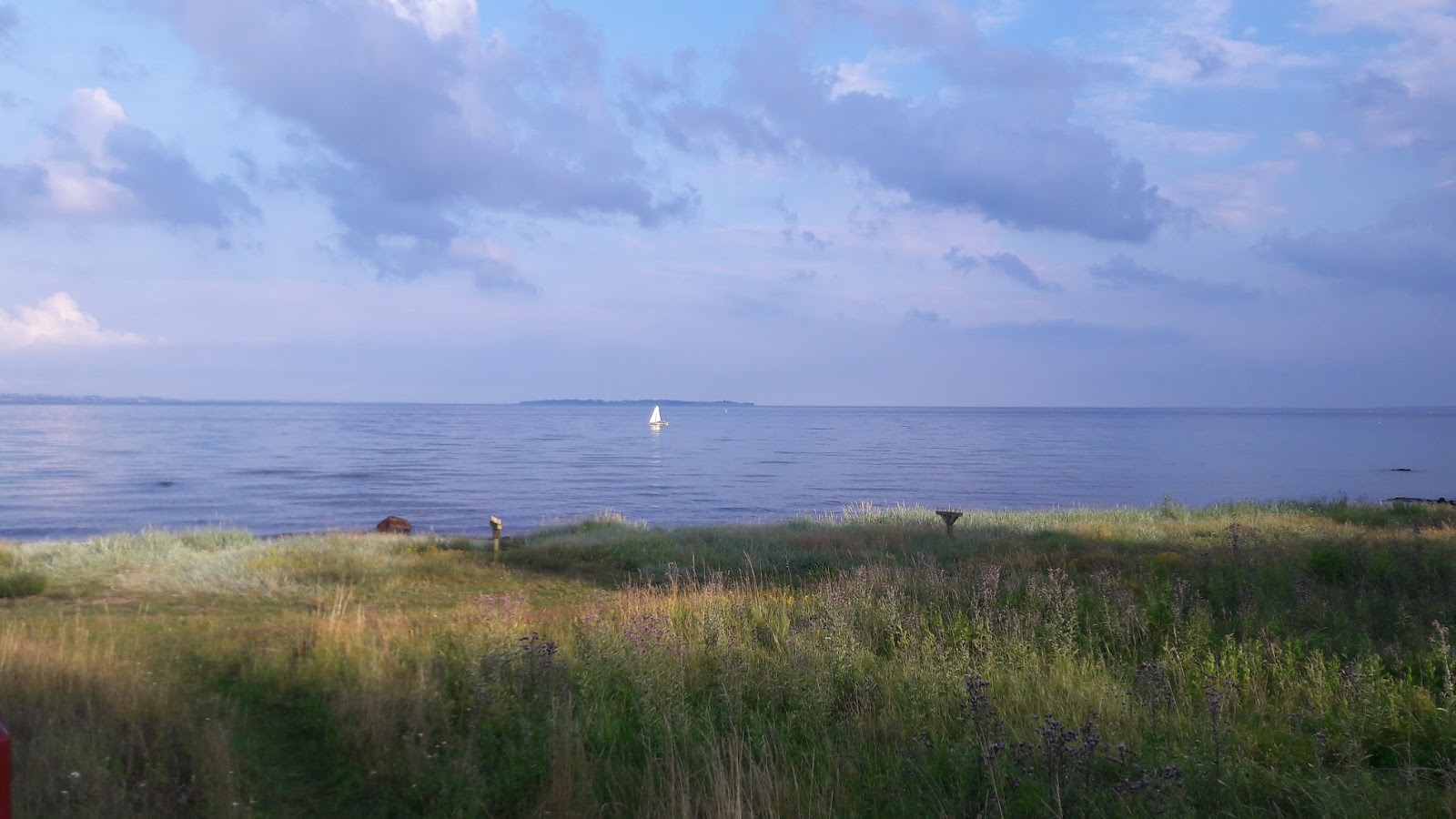 Hello Denmark! I disembarked at Helsingor, where lies Kronborg castle (from Shakespeare's Hamlet - not that I had time to see it), & my new goal was to do these 28 miles in 2 hours. Obviously as this country is made for cycling, a perfectly signposted route on a single road would lead straight to the capital. Favouring evening sun, over evening storms (thank you Denmark!) I lapped up the miles & the serene view of hazy blue waters, boats, islands & the Swedish coastline.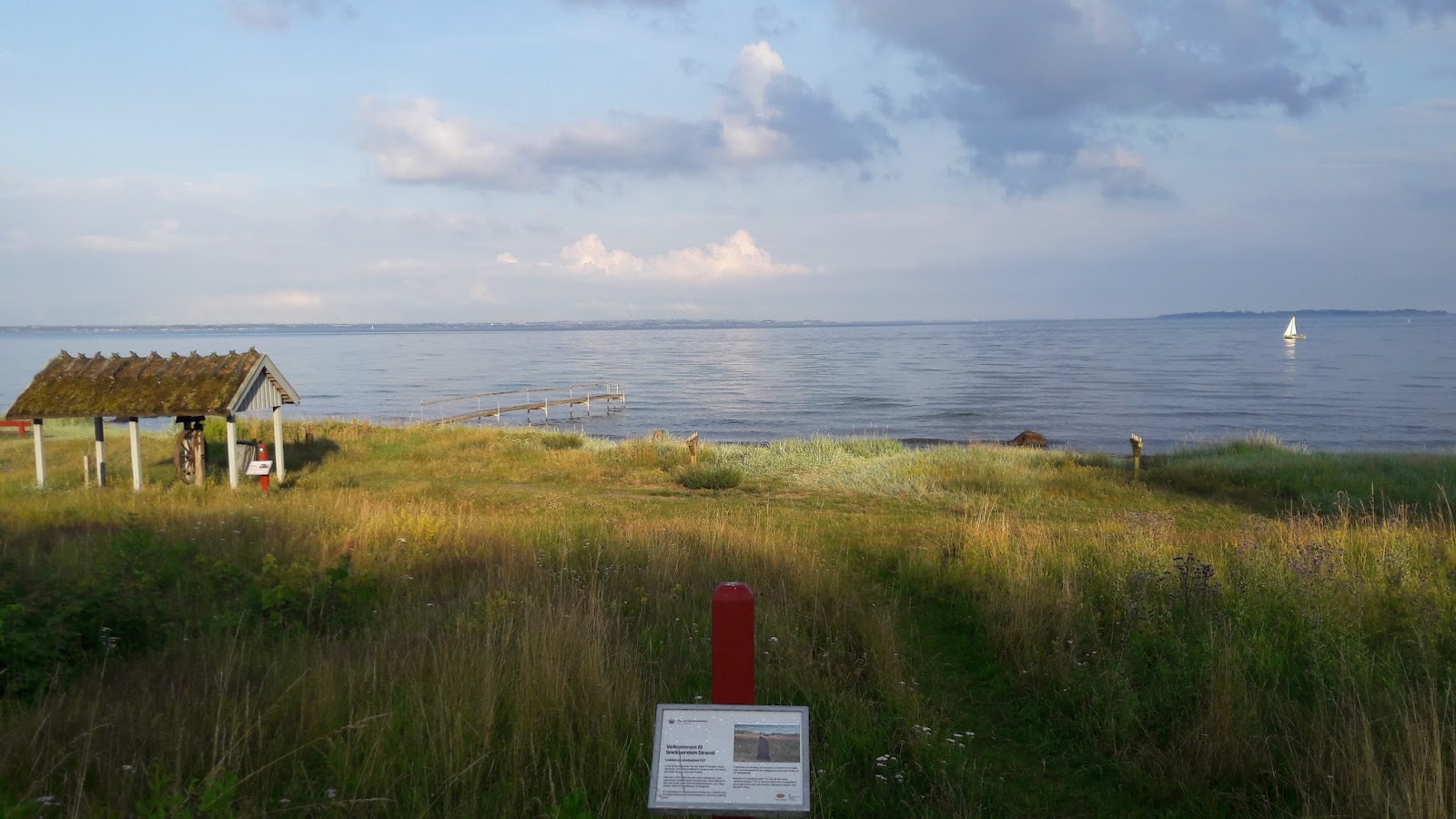 Despite a funny start, mission accomplished: 100+ miles, a new country, and arrival at my host's place just after 9pm. Woo!
My host (right), Anker, & another cyclist guest, Sven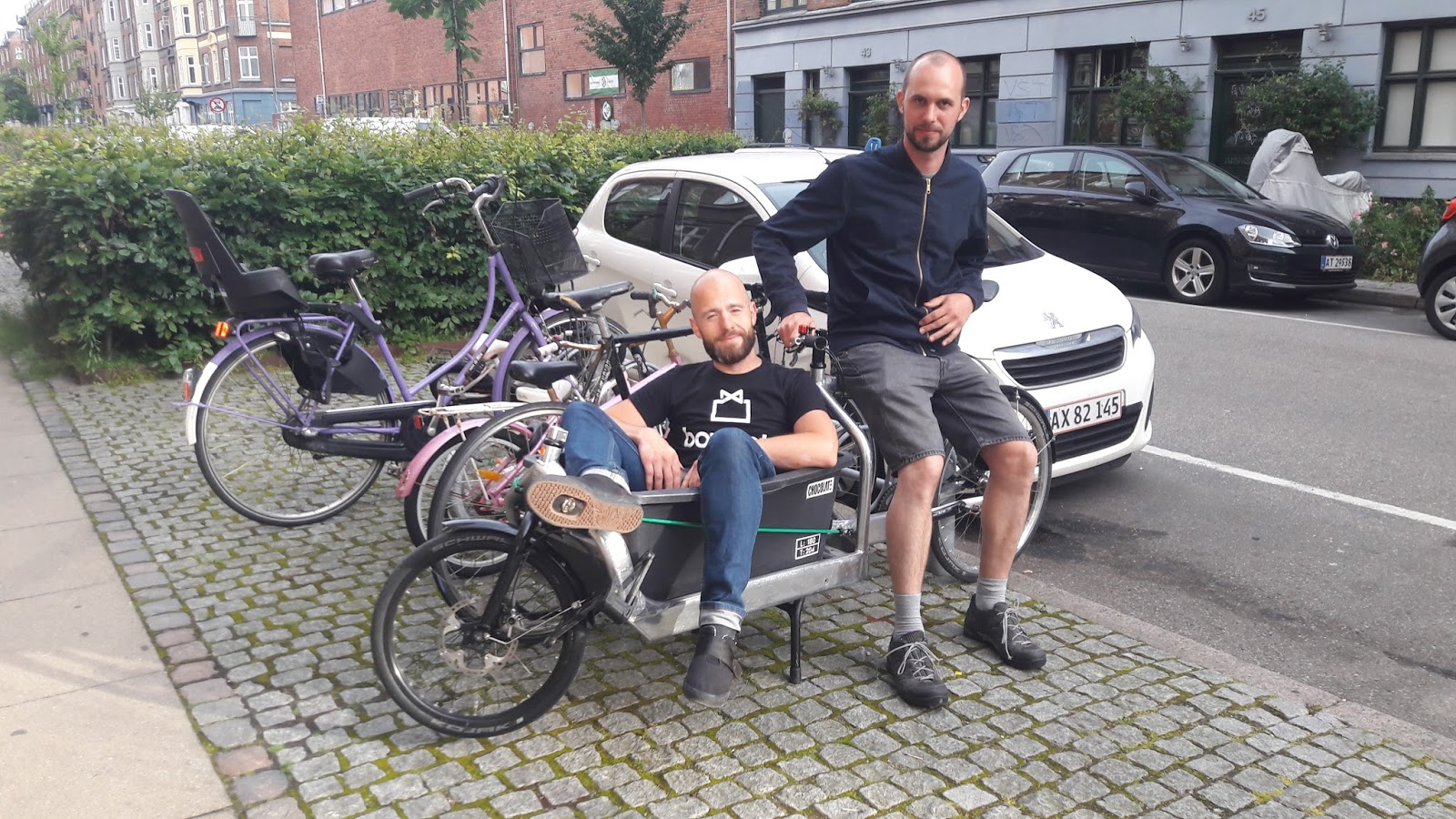 TOTALS
Miles: 2,814
Ascent: 40,860m
Days: 30
Thank you for your interest.
If you'd like to help me in supporting aid in Syria, I'd  be extremely grateful - www.alaina.org.uk
Thank you!
Alaina Beacall
Return to Arctic-to-Med Blog contents
Return to Blog Main Page