Day 13: Mosjoen to Namsskogan
Day 11 of riding | 74 miles | 119 km | Ascent: 1060 metres
Trees, trees, waterfall, more trees.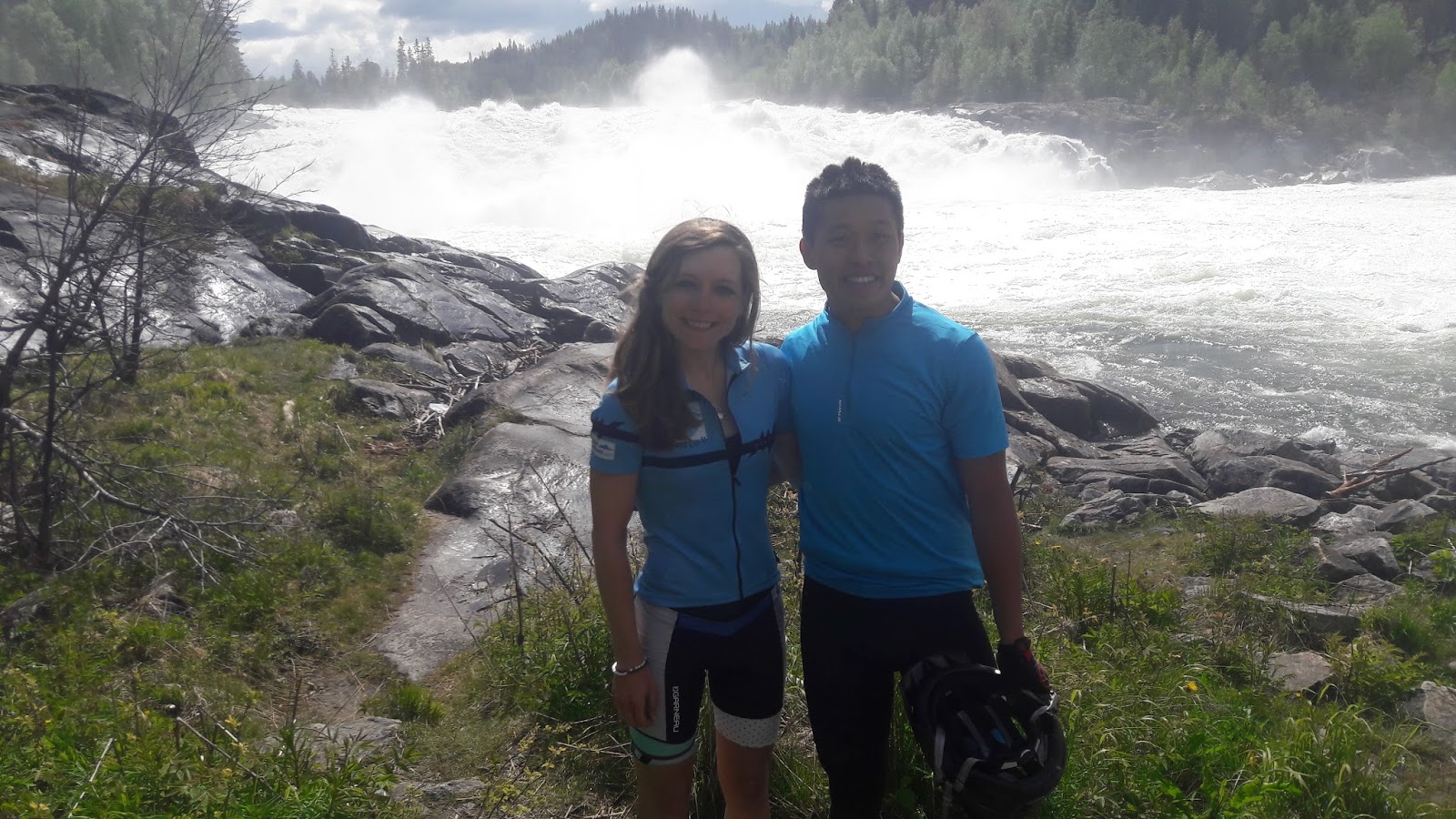 This part of the ride is apparently relatively dull, in that the scenery doesn't vary much. Thank God I had company, eh! Sorry jin.
Now that is helmet-hair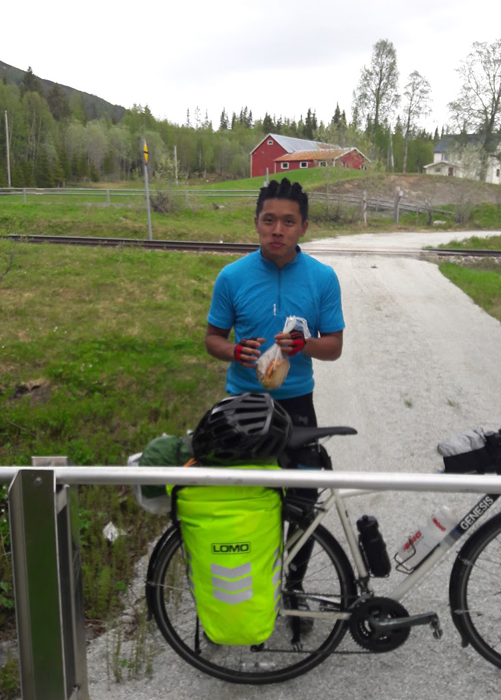 After stocking up on 2 days' worth of food & snacks, knowing there would be few amenities coming up, we headed south on the E6.
Jin was new to cycling, & hadn't even owned a bicycle when he asked me in March if he could join me for a few days. Obviously my friends think I'm mental for being such a 'yes' person, & I had had to be quite clear with his training requirements. Jin was extremely confident, yet often very unlucky with some things (you know, the odd mechanical mishap..).
Anyway, all fears were allayed when he raced off ahead of me on any incline. His extra gears /proper touring bike, & much less weight, will have been key - but it was still quite frustrating!
Unfortunately my bike would not 'take' gearing suited to touring with weight. Jin's bike & gears are specific to touring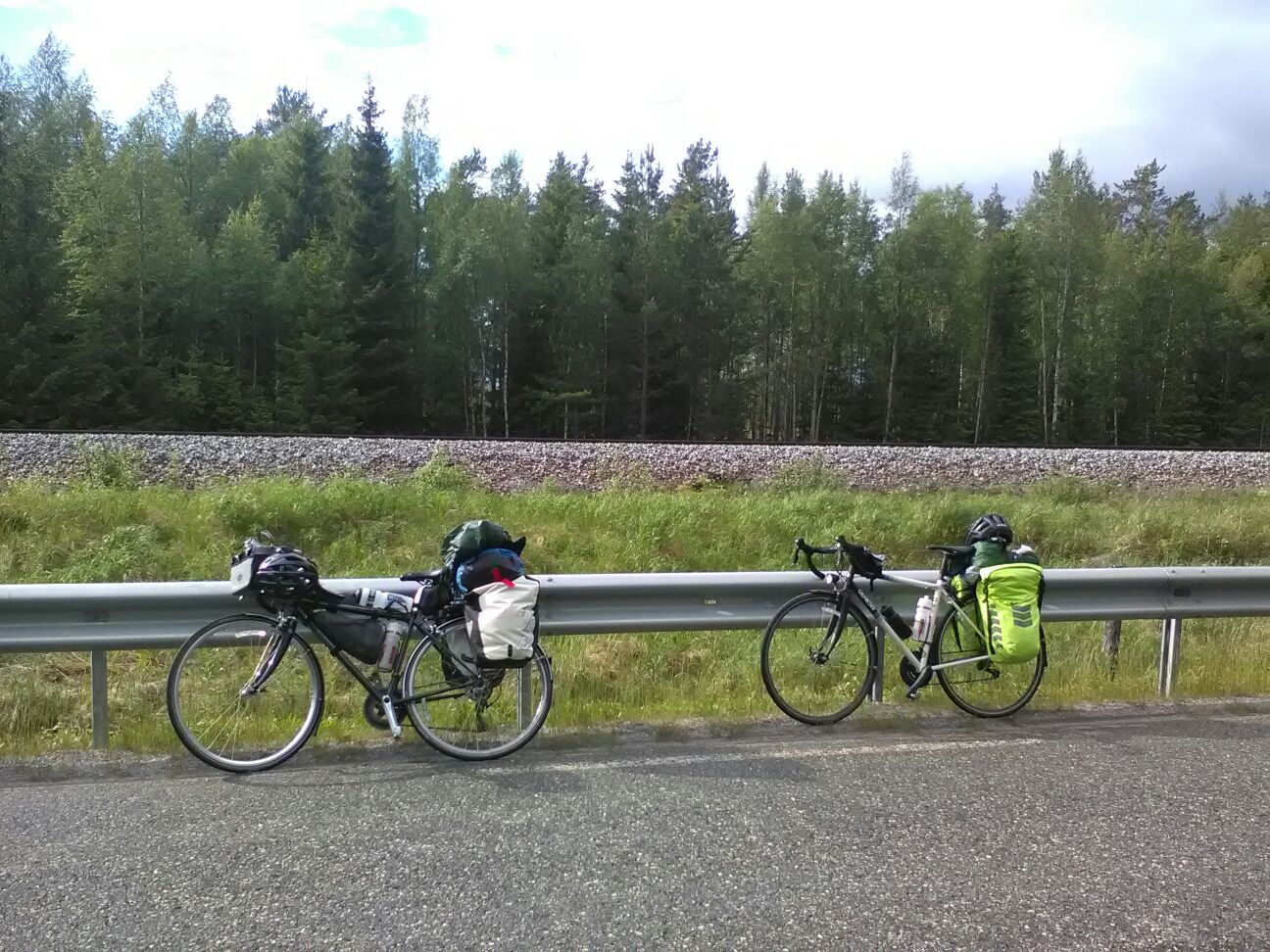 Trialling his bike briefly, I zoomed past - & he very kindly offered to lend me his more appropriate bike for the remainder of my trip. Also, to carry some of my gear. I politely declined, on the principle that this is a self-supported tour, & I want to pull through it by myself, & with the gear I have prepared for it. Plus I've somehow managed the hills thus far, however slow I may have been. Stubborn mule again, I know!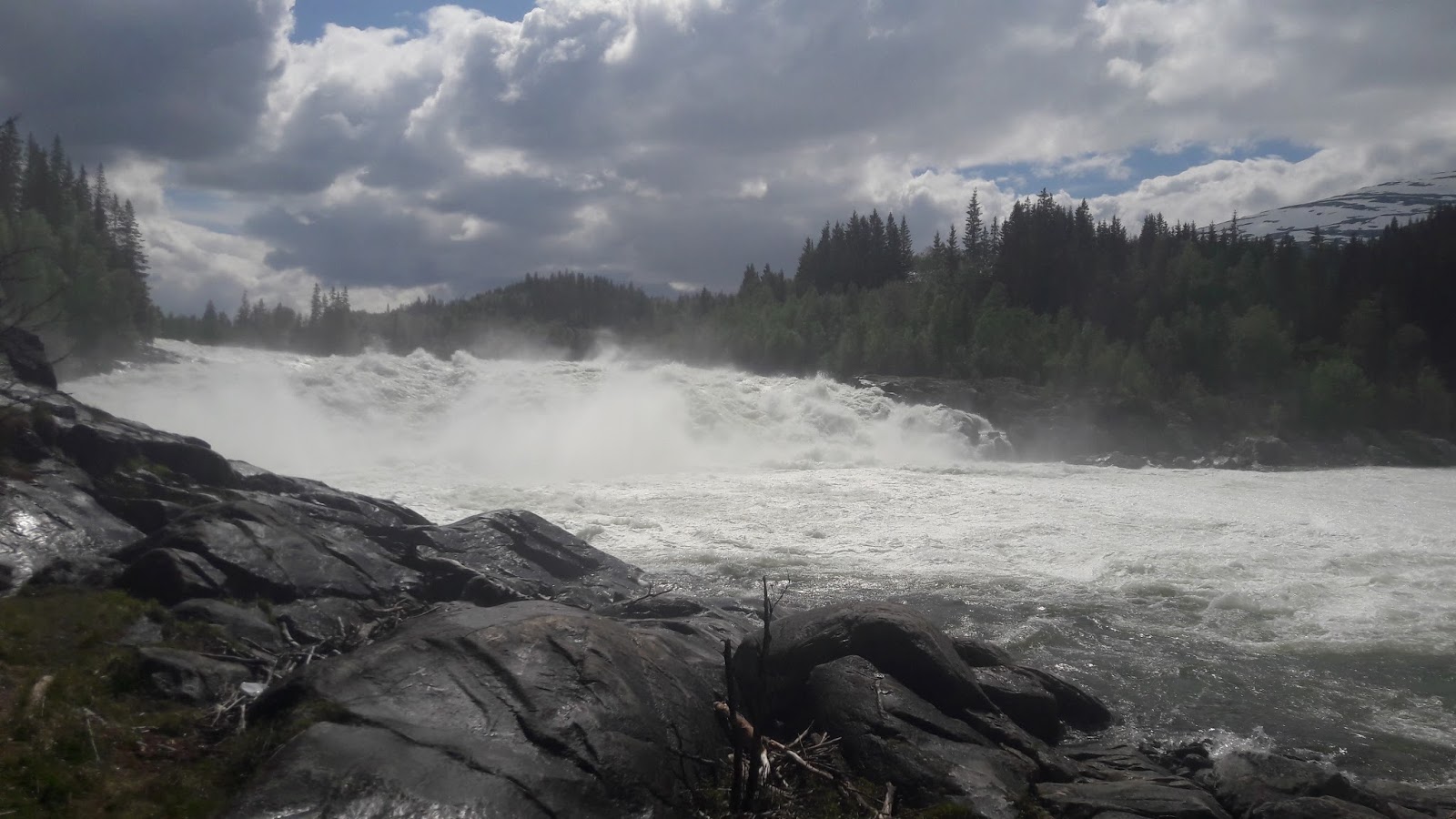 The main scenic highlights were the 20m wide & extremely powerful Laksforsen waerfall, & the paradoxically tranquil Majavatnet lake.
Good to finally have a photographer!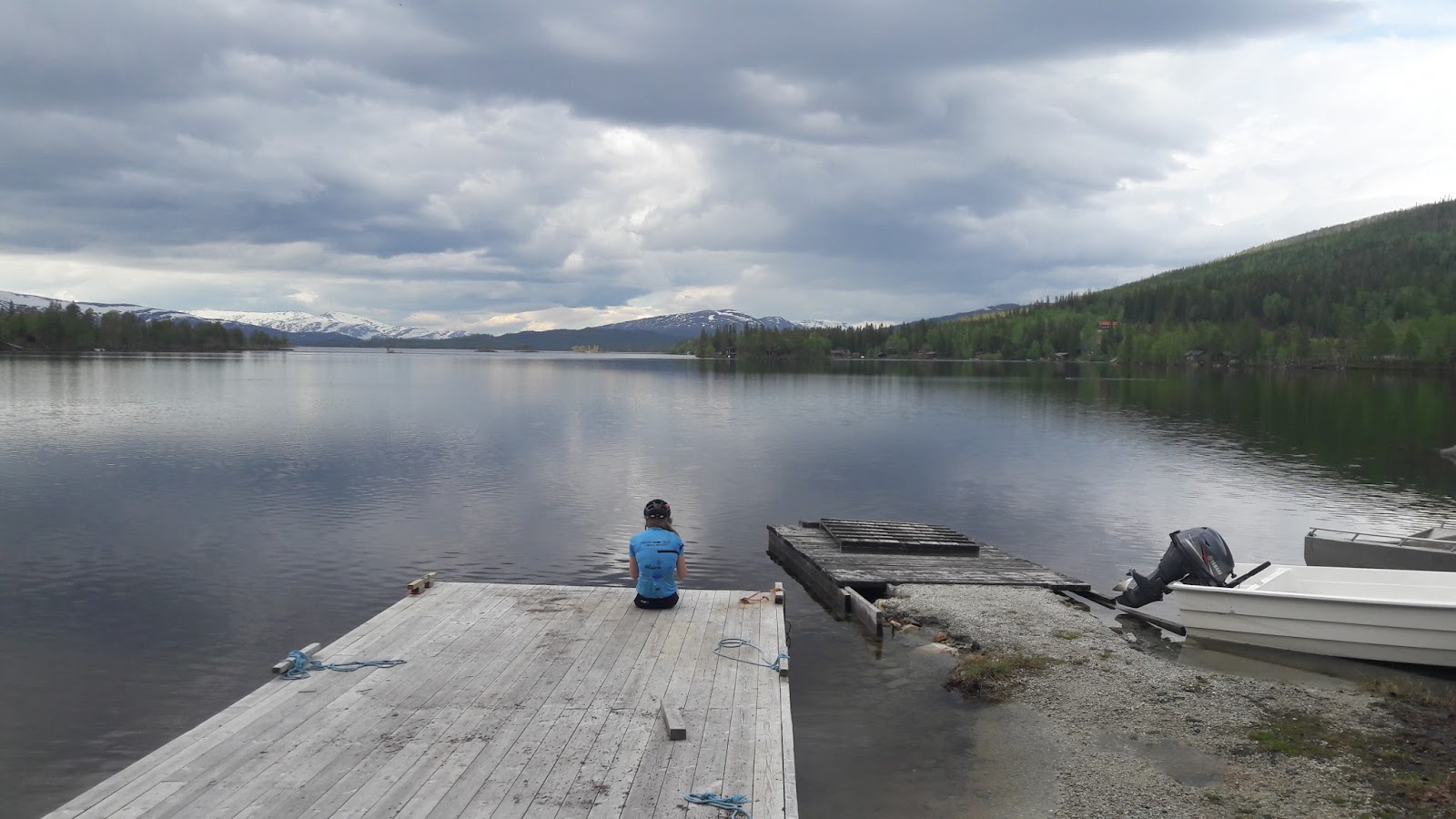 It was nice to do a shorter day, & arrive at camp at a descent time.
Jin had brought some dried vegan dinner options for me - yay - & of course the much required new tube of chamois cream. Thank God!
Thanks for your interest & support :)
Please help support aid in Syria - www.alaina.org.uk - thank you!
Alaina Beacall
Return to Arctic-to-Med Blog contents
Return to Blog Main Page