Day 8: Andenes - Stokmarknes.
84 miles | 135 km | Ascent: 780 metres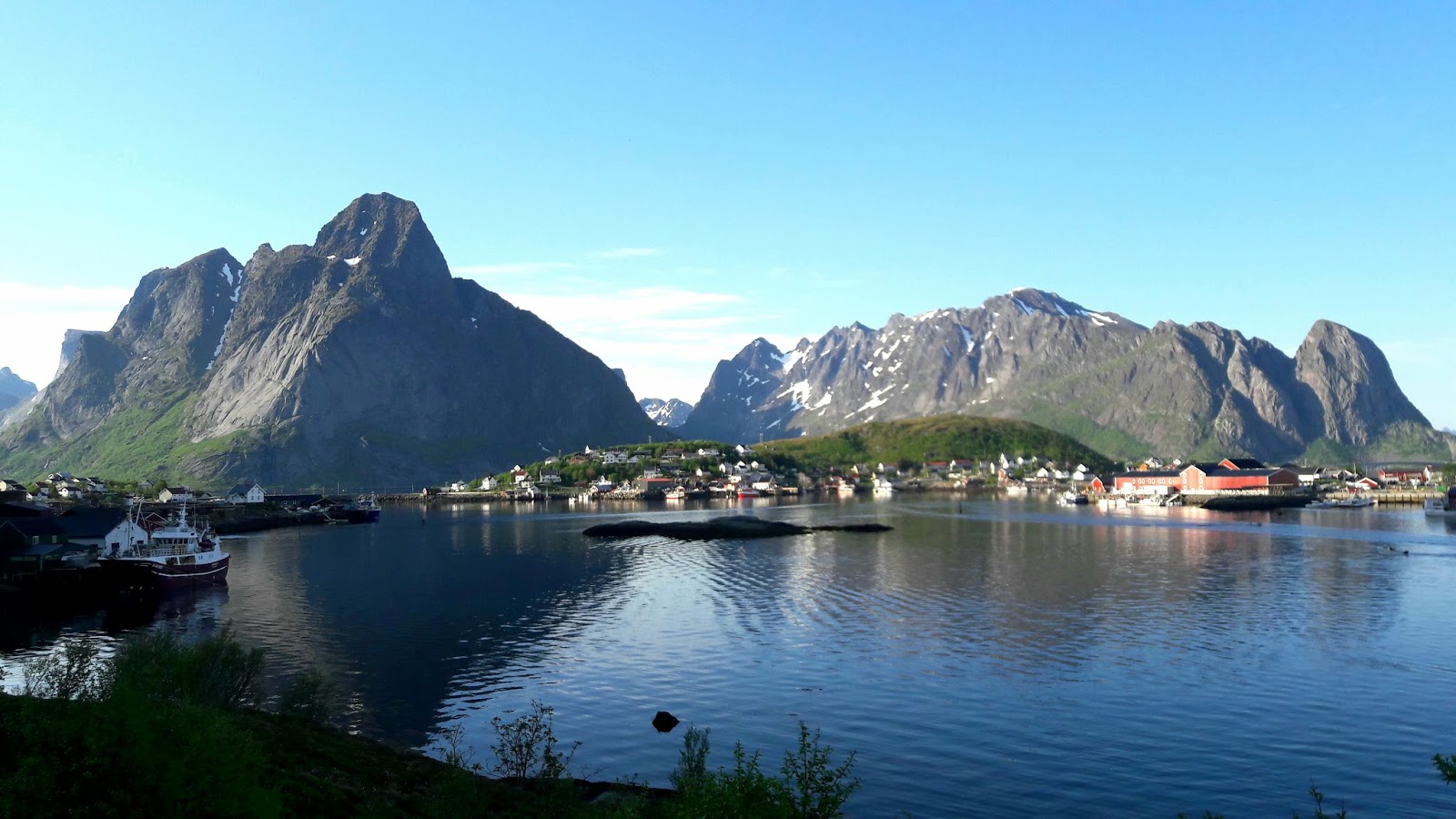 Ridiculous.
Ditch those base layers, I'm baking! Shorts time already!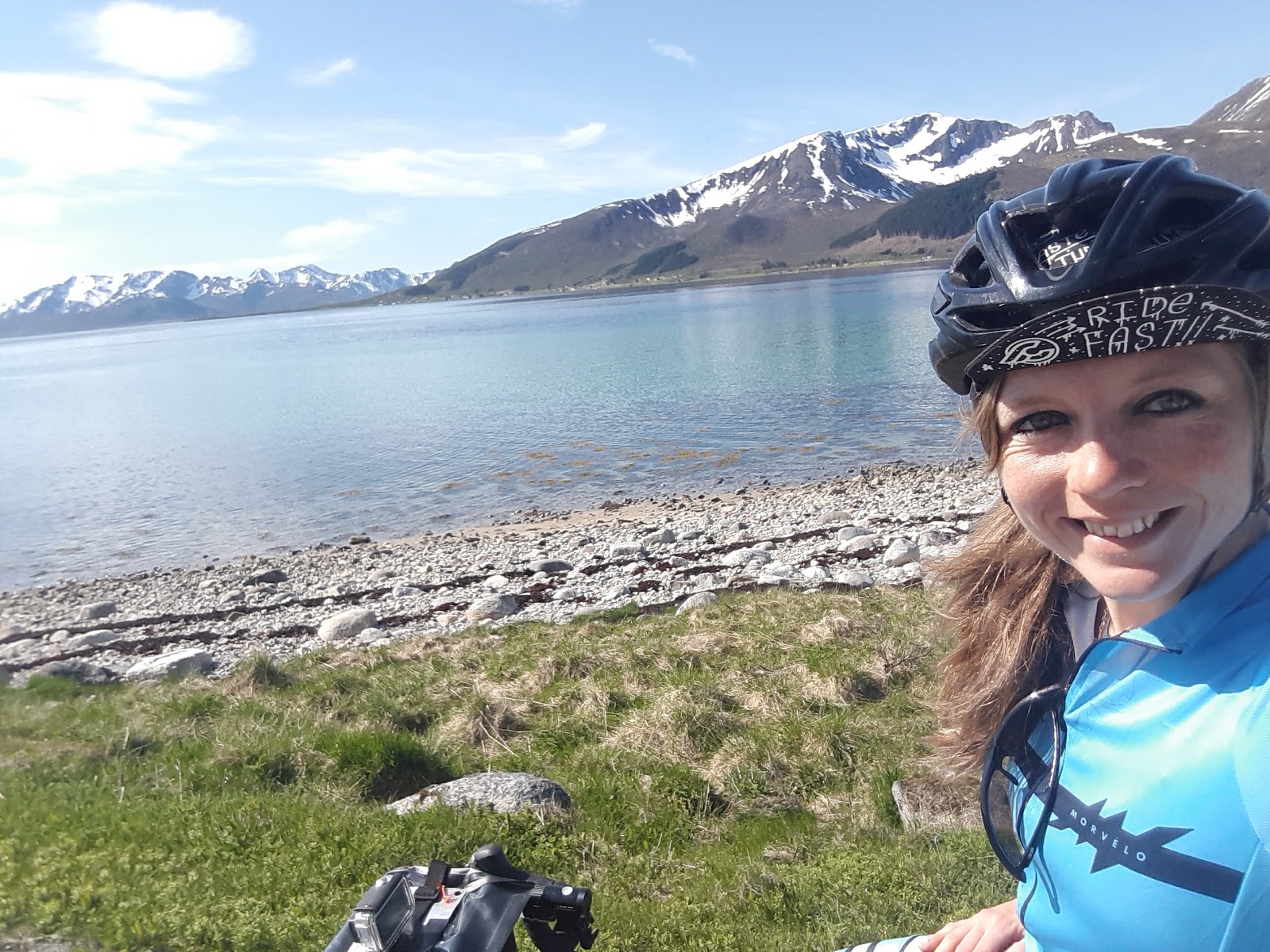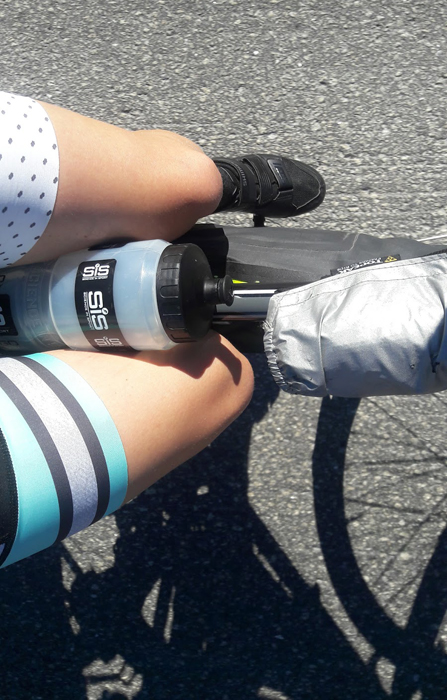 The first of many a beautiful beach...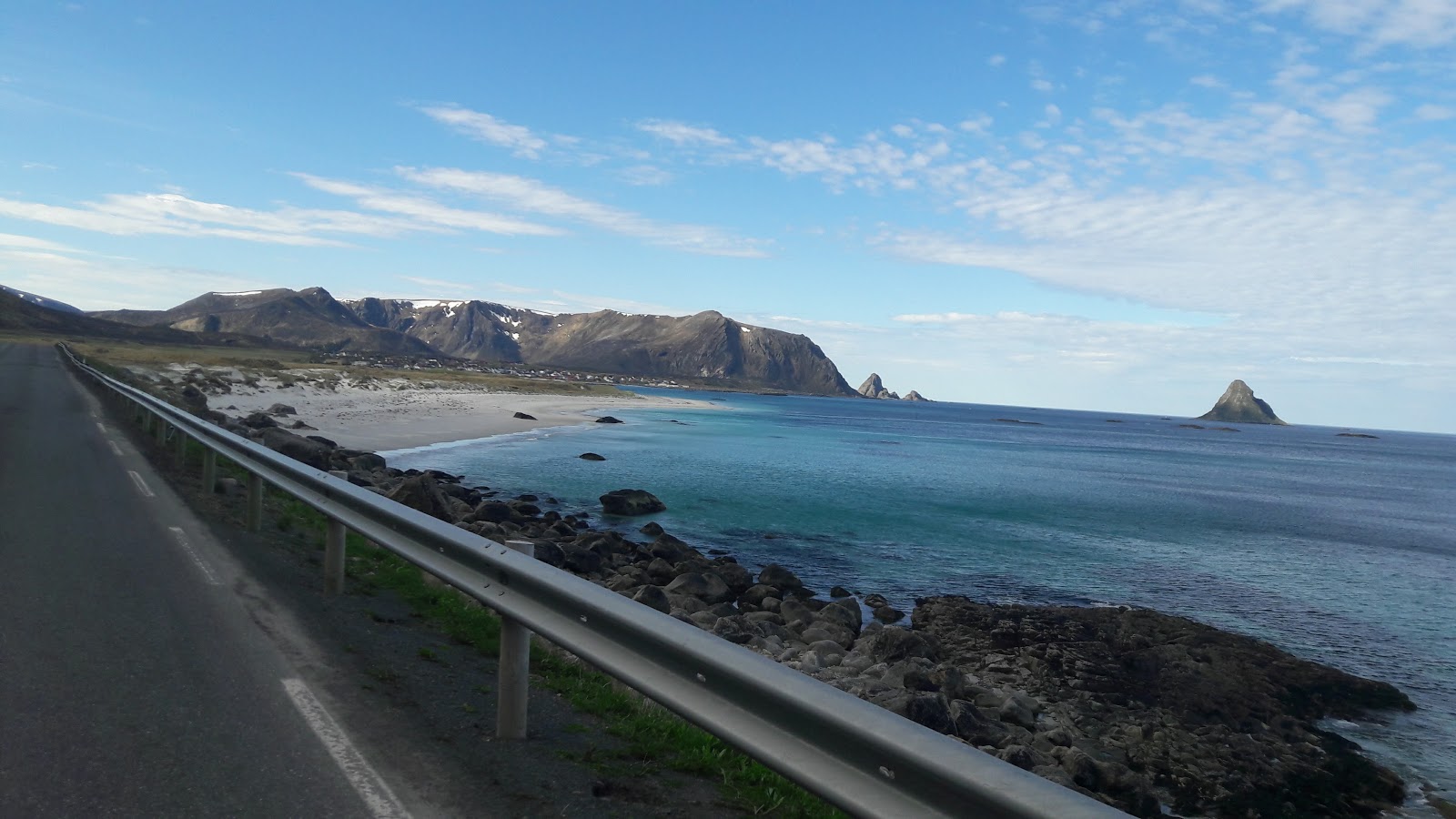 So, from -2°C to +25°C in a week... & still in the Arctic... madness!!
Passing a herd of Reindeer grazing in the heay by sparkling blue water was quite bizarre.
Reindeer on right - one dude staring at me, clearly thinking "Erm, where is all my snow?!"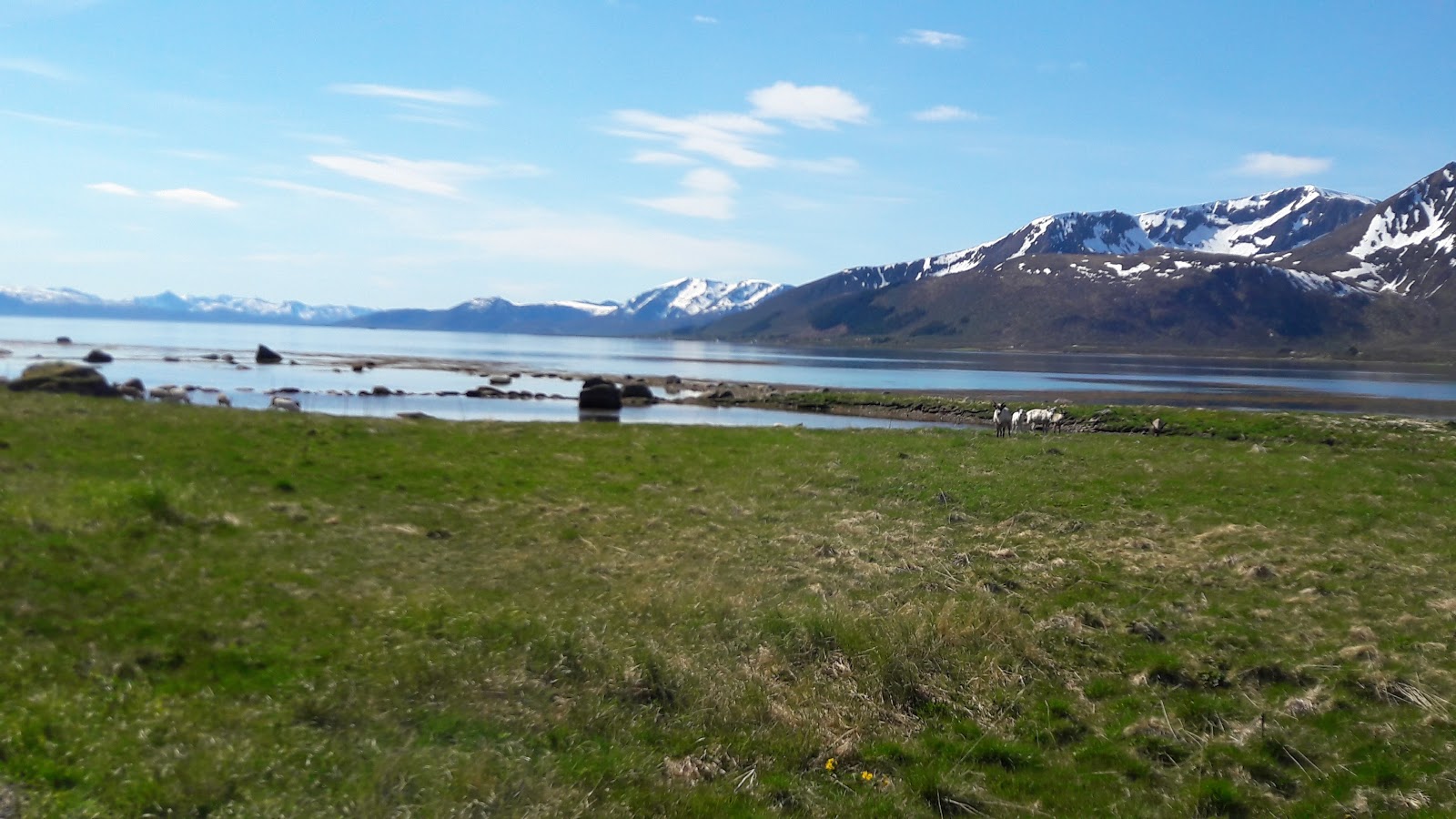 I was to swoop down the western edge of the island "Andøya", known to be the puffin island. It revealed rural fields looking out onto inlets of calm blue, with obviously snow-topped mountains being the permanent backdrop.

Lots of small villages passed, I was pleasantly surprised to find more regular places to buy water (I'm talking every 20mi maybe, as opposed to 50-70!).
Eventually I came to 'the blue city' of Sortland. Wow. Its bridge was framed by a collection of glistening white peaks, their beauty enhanced by the deep blue beam of water beneath them.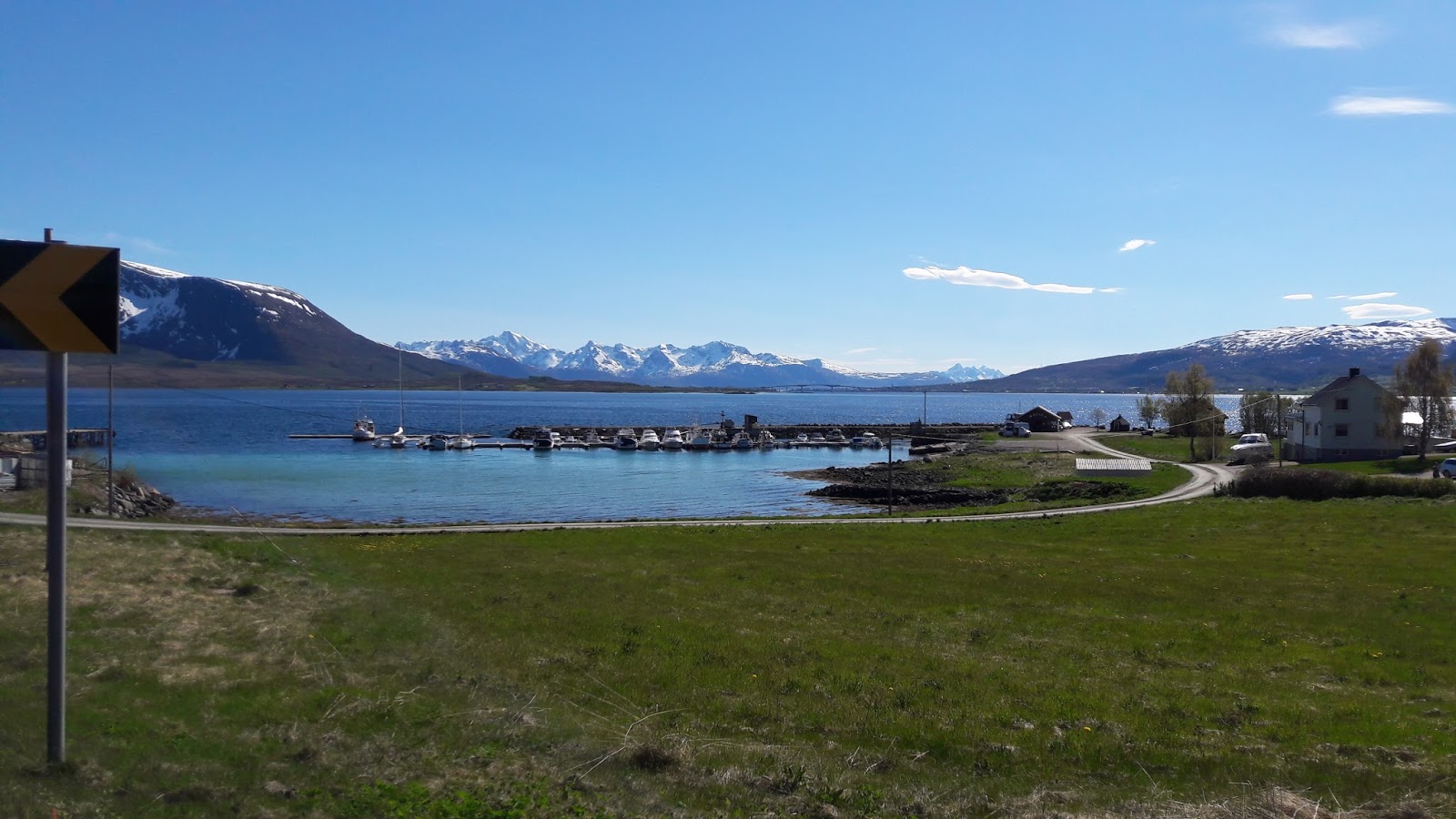 I met a local cyclist on the large cycle/pedestrian path which runs alogside the roads in the towns here (useful & safer, however often of a poor surface which hurts my saddle sores!). She had moved up from Oslo, but had regretted her decision sadly. She kindly pointed out a pharmacy for me. I nipped in to get some cream for another minor niggly issue, & treated myself to a 10min break with an ice pop in the sun :)
Only 20mi now to my campsite for the night, where I had the most peaceful dinner (thankfully pre-made: yesterday's pasta & lentils leftovers).
Oh yes!
Alaina Beacall
Return to Arctic-to-Med Blog contents
Return to Blog Main Page