Day 12: Krokstranda to Mosjøen
Day 10 of riding | 99 miles | 159 km | Ascent: 1681 metres
Pain, one massive hill, & meeting my buddy for the next few days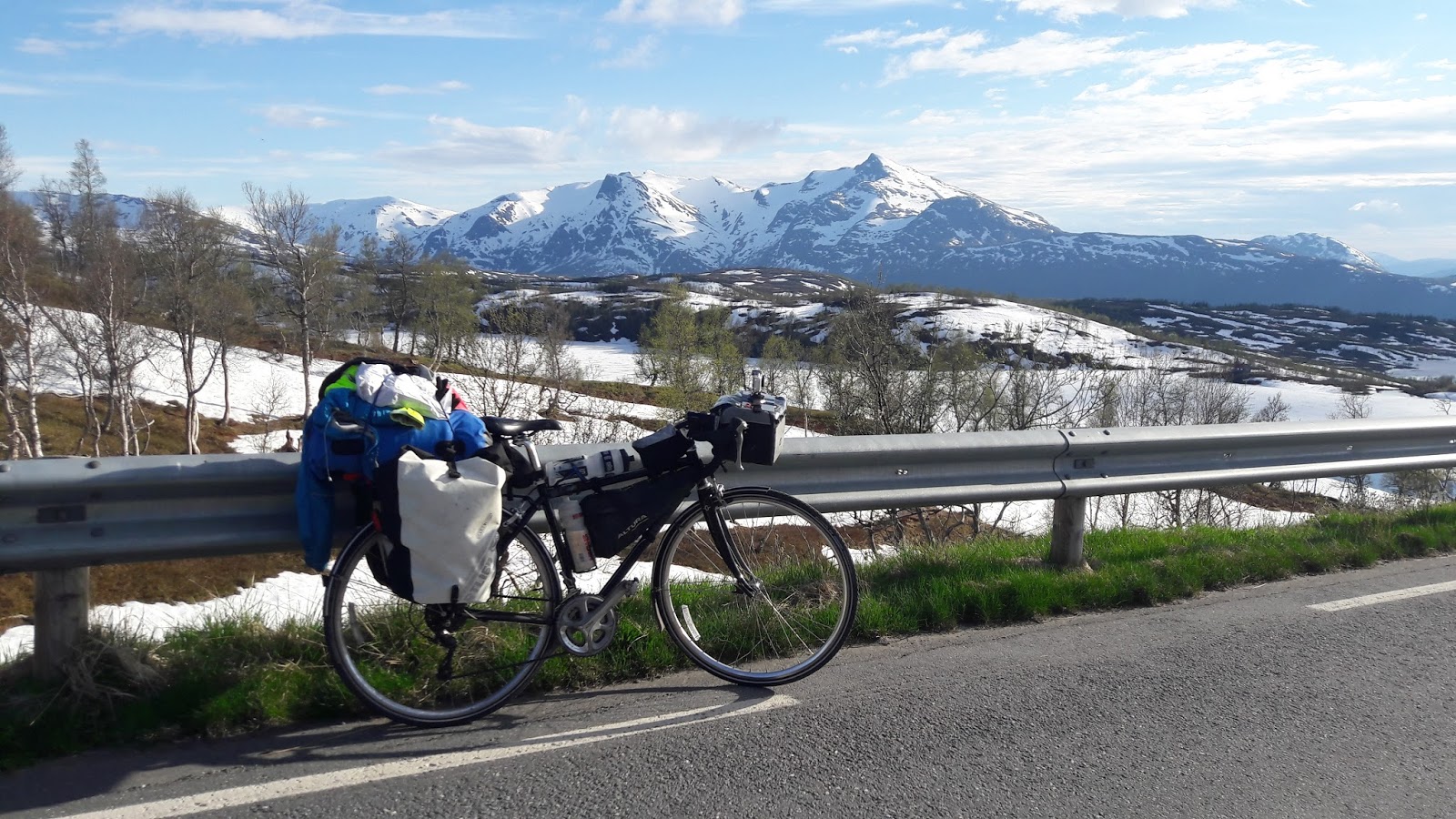 Woke earlier than I'd hoped, but thought this would be useful time to shower & speak to a friend who wanted some advice. I called him, as he was now inspired to do a short tour around Norway, particularly as his prior tour idea may be a bit too hilly...& surely Norway isn't that hilly, right? Ha...
9%? That the best you got, Norway?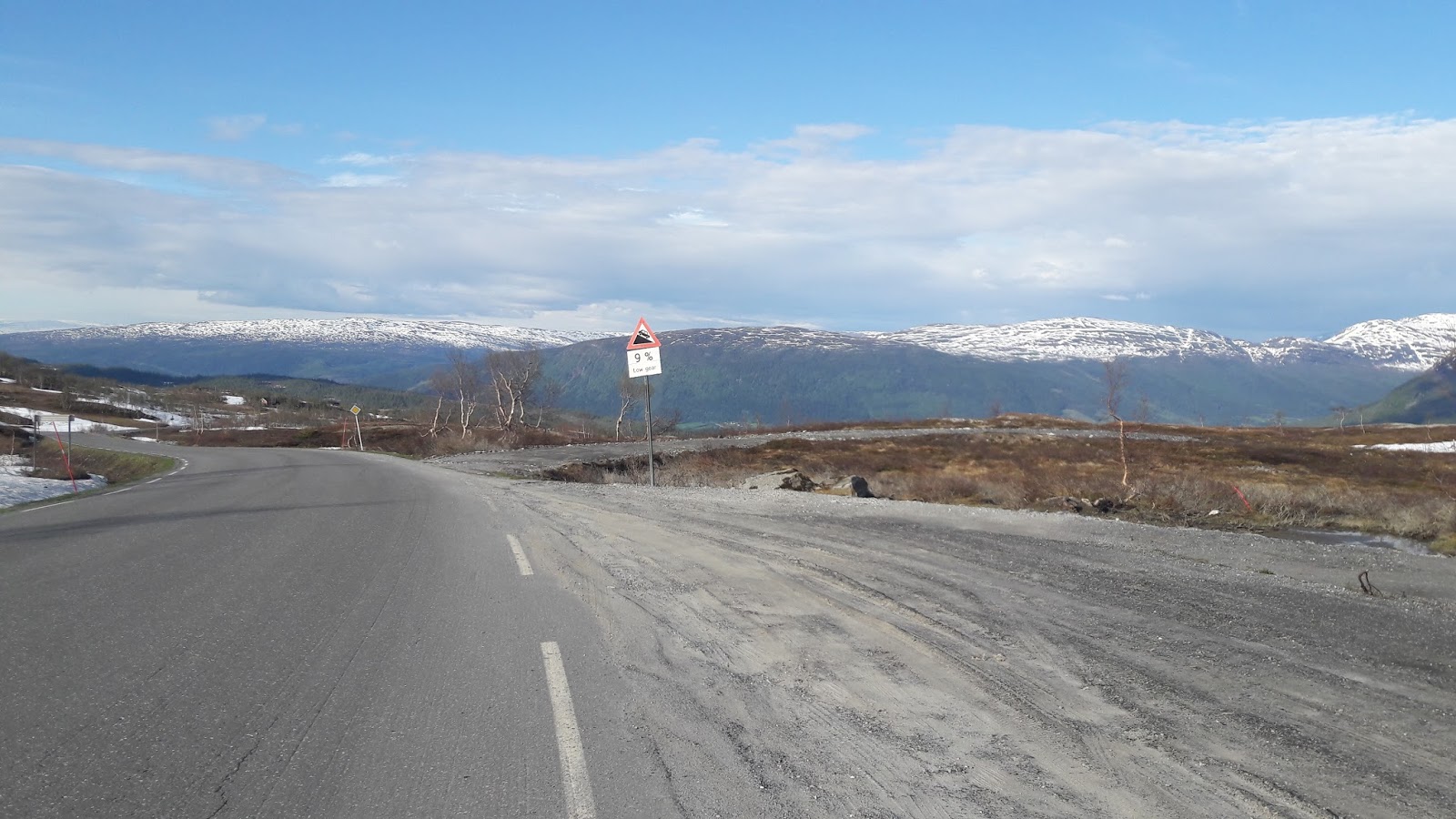 A home friend had landed in a town approximately 90 miles south, called Mosjoen. I therefore planned to get there by the end of the day, knowing that after yesterday's epically long hill, it would be mainly a sweet descent, except for one apparent climb.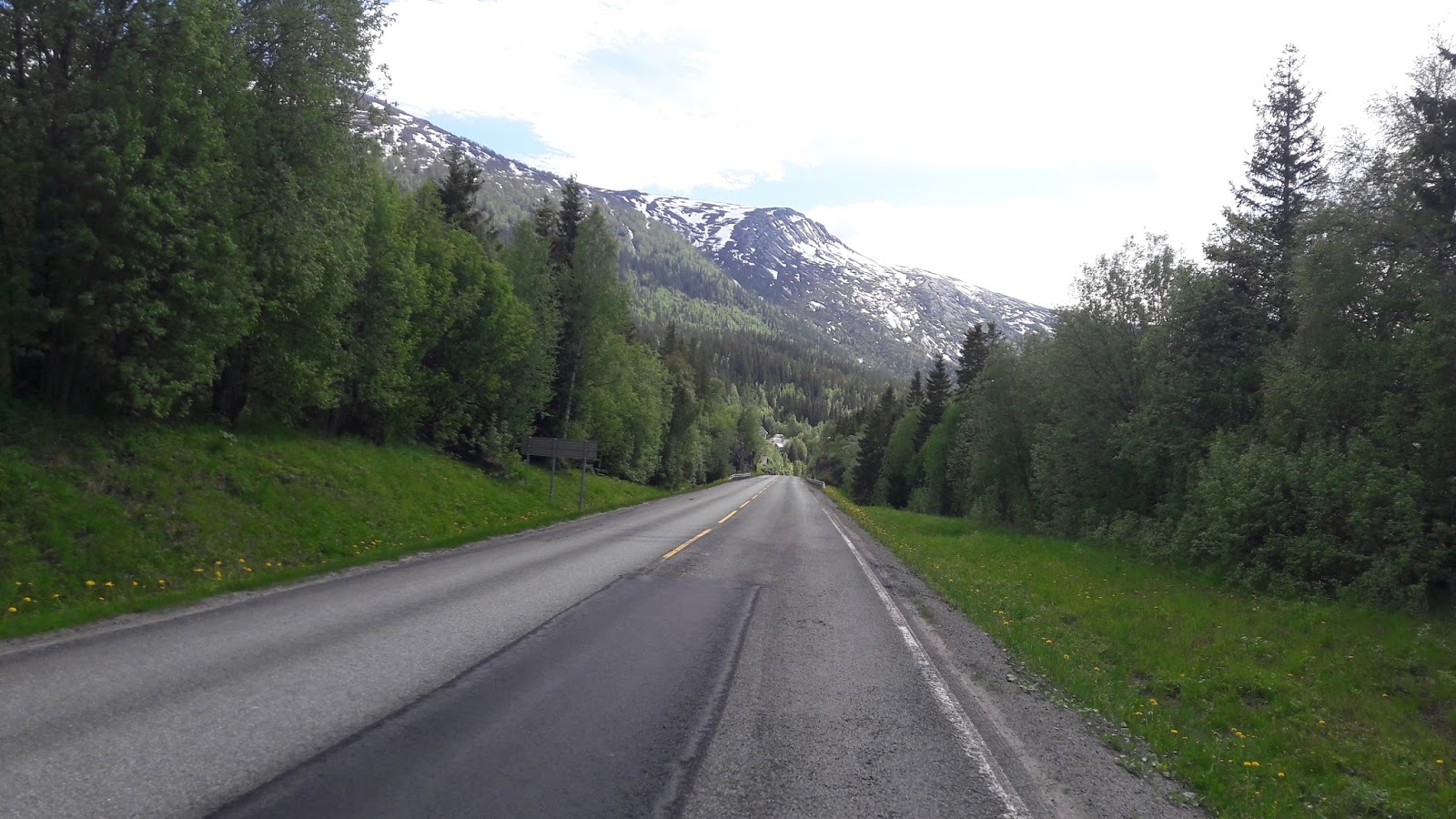 The main issue with today was pain. Saddle sore pain. To be honest, any part of my below area just punished me with sharp stabbing nomatter what I did.
Stopping every hour to lather up with an anti-friction 'chamois cream' had been helping, but new sores had developed, & the tights I was wearing to protect my legs from the forecast rain clearly weren't suiting my derrière.
After swooping into a hamlet with a petrol station - thank God, the only places open on a Sunday - I changed, creamed, & got some supplies.

Ok, so there was the occasional mediocre view
Not much to see here other than roadworks, trees, & a downhill road, I reached Mo I Rana at lunchtime. Forced to shovel down whatever products available in their petrol station, sadly some non-vegan, I had 56 miles to go before meeting my friend Jin at the campsite.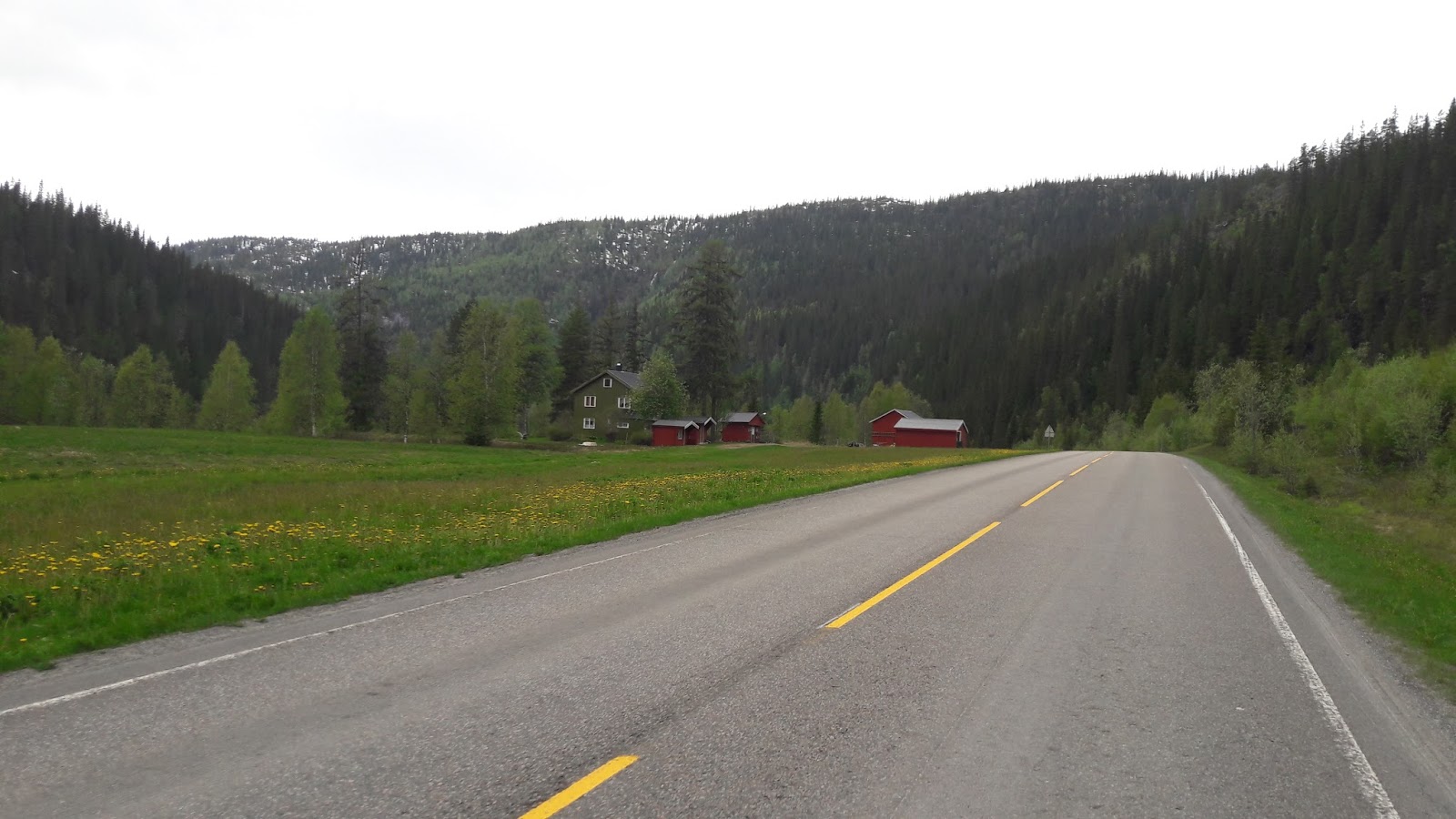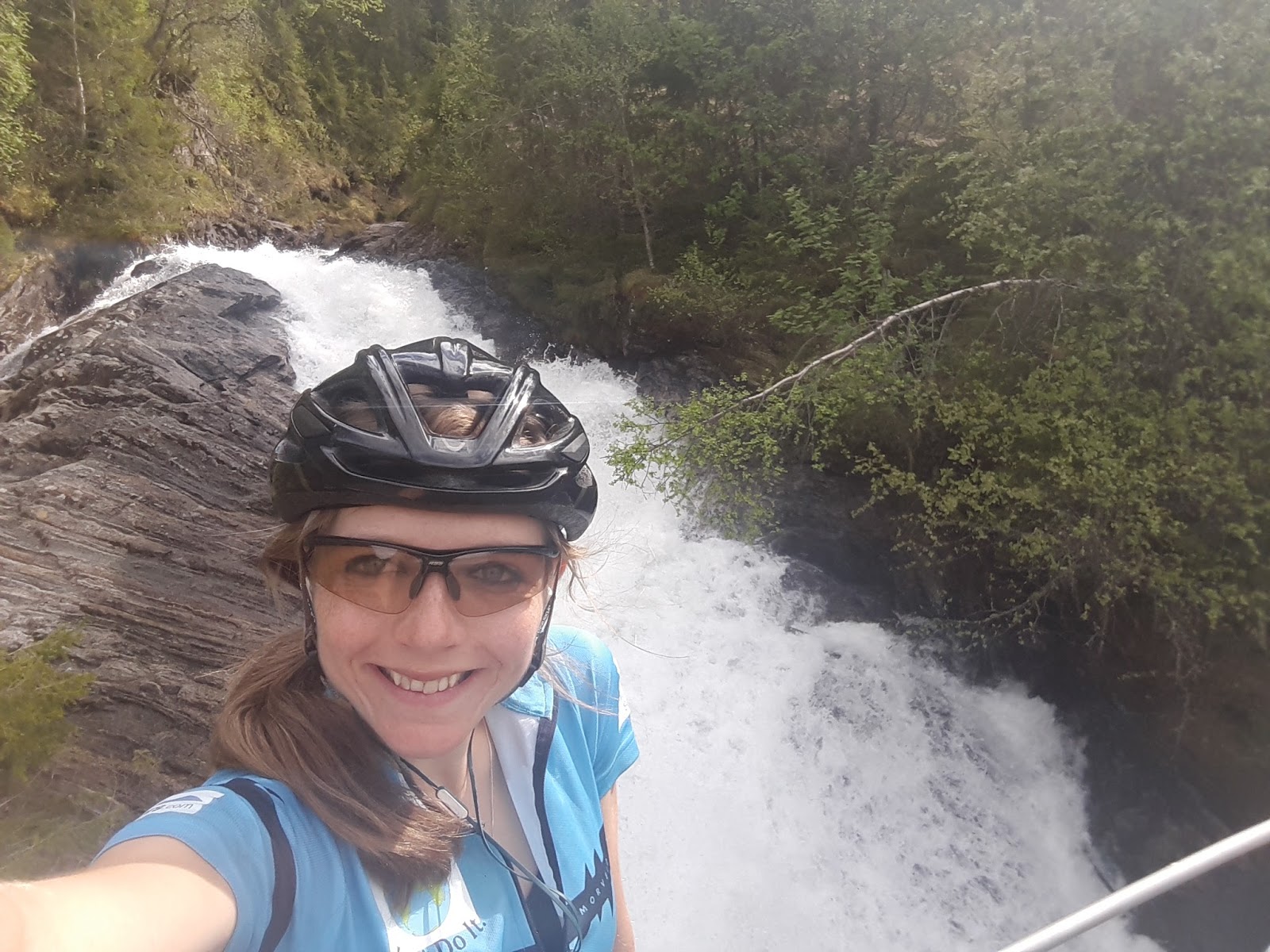 Korgen village marked the start of the mountain pass...which is annoyingly a 13km diversion around a flat tunnel (illegal for cyclists).
As my heavy beast with its inappropriate range of gears slowed my pace & swayed me like a drunken zombie, I let go & enjoyed the warm sun & appearing views.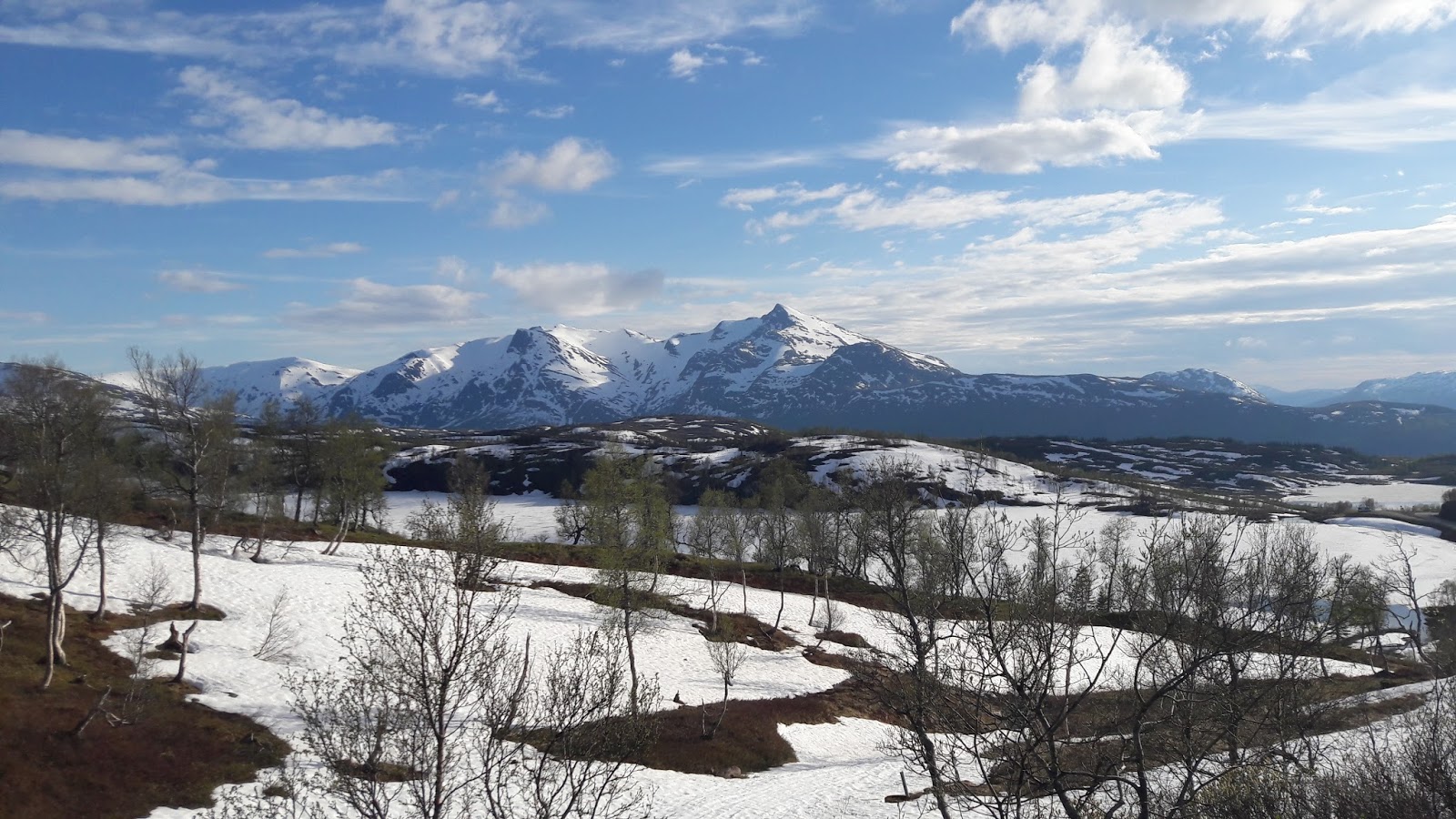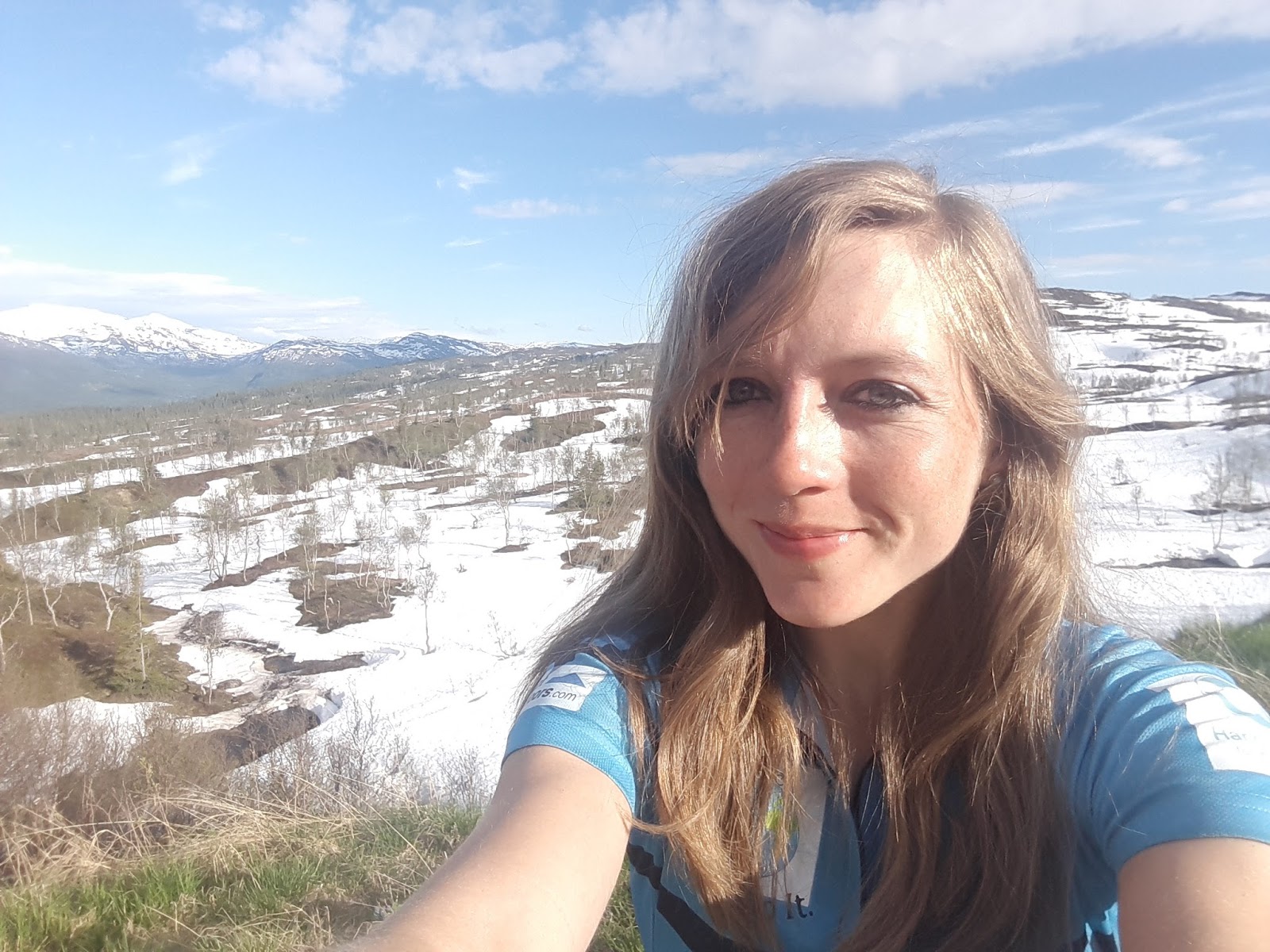 Around an hour later, I reached the top, & looked out over the most stunning set of white mountains (Korgfjellet). I took a moment to abosrb & appreciate the hard earned view, oh & to take a few selfies of course, before plummeting myself down probably the best descent yet. 15 minutes of sheer downward acceleration without any touch of the pedals, & the gorgeous Korgfjellet to my left. Bliss!!
I've earnt the right to pose here, ok?!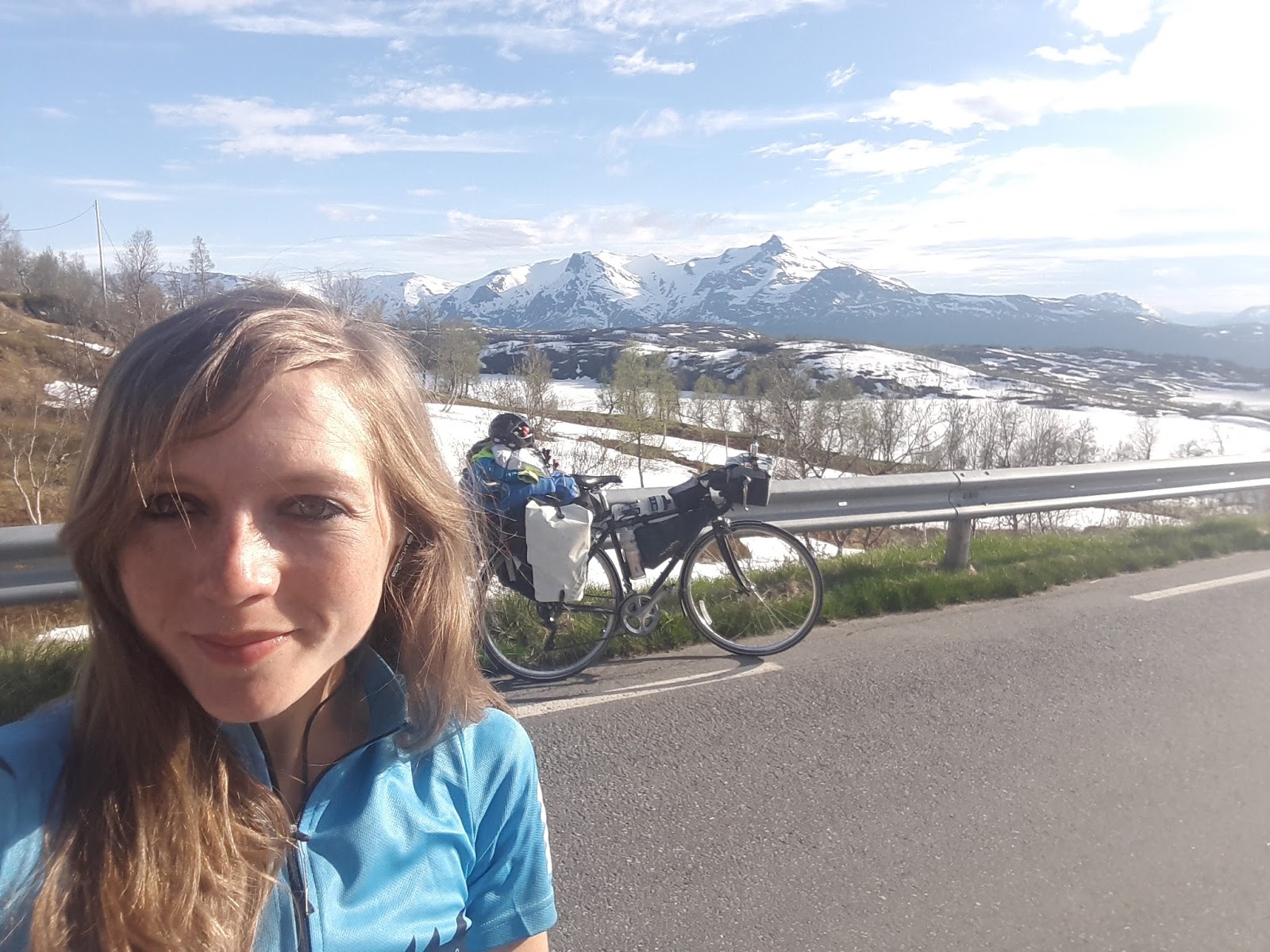 20 mainly downhill miles left, I recognised a chap ahead of me - Jin!
My friend had found me, & we glided down the E6 (well, he glided, whilst every slight incline I had a bit of a fight against the road), into Mosjoen & our campsite.
His first taste of Norwegian road - bliss!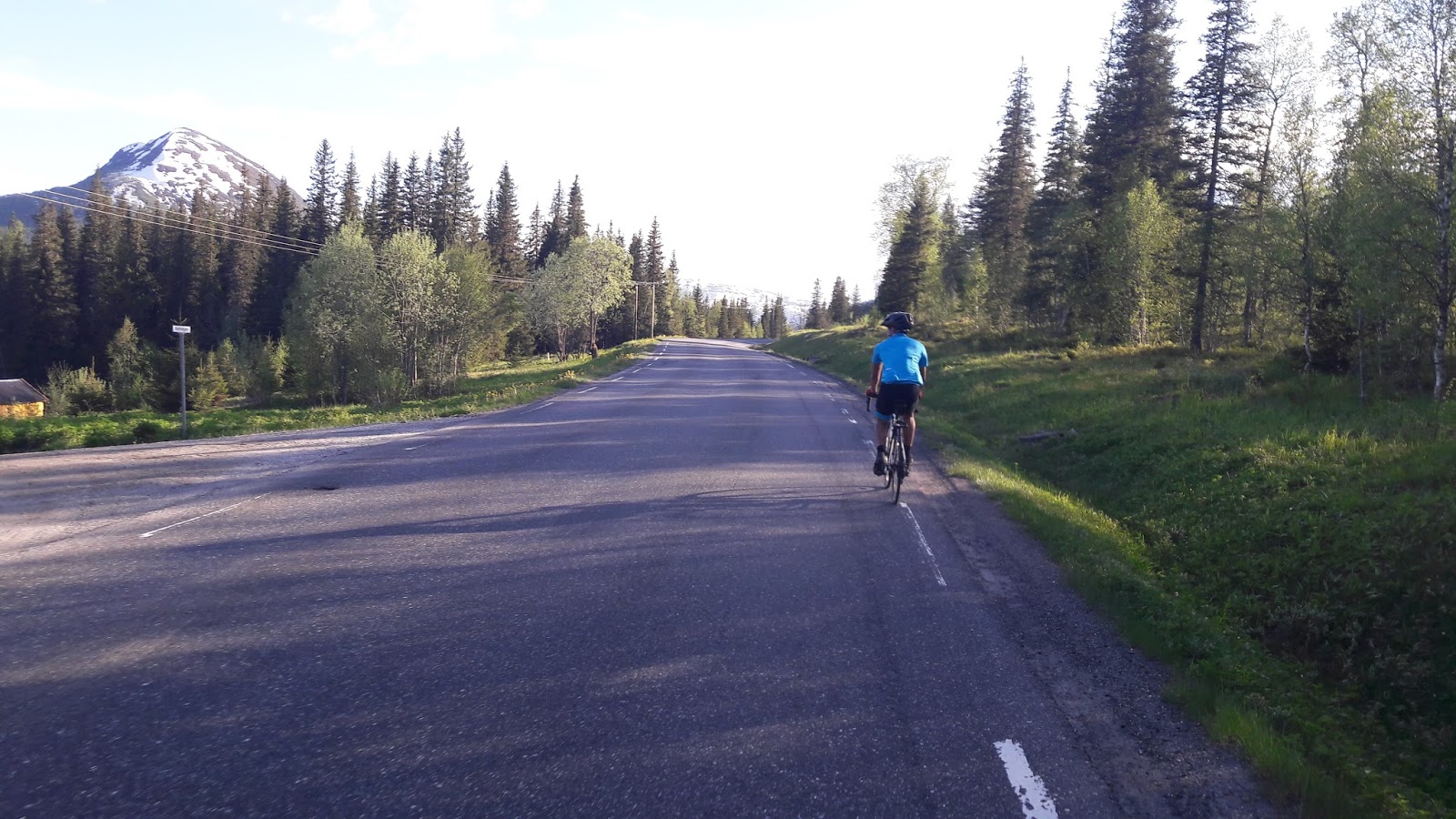 Alaina Beacall
Return to Arctic-to-Med Blog contents
Return to Blog Main Page