Quick update from Olderfjord, Norway
Some scary dark tunnels (e.g. 4.5 miles long with 10% gradient to 200m below sea level!), lots more reindeer, stunning fjords and snowscapes, and a lesson to buy food as soon as you find it (no shops for 120km!). Over the moon with all your support and generosity - thank you! I've been riding through beautiful snowscapes and fjords, & making friends with grazing reindeer ha. Only issues are the occasional fierce wind and snowstorm, as well as food being quite hard to come by.
Day 2 - Nordkapp to Olderfjord - 80 miles (128 km)
Tunnels, Reindeer, and little food
Me: "Why is nowhere open despite food/WCs being signposted on the road?!"
Man: "Because it's out of season"
Me: "So when does the season start?"
Man: "Today. But it is still low in the season."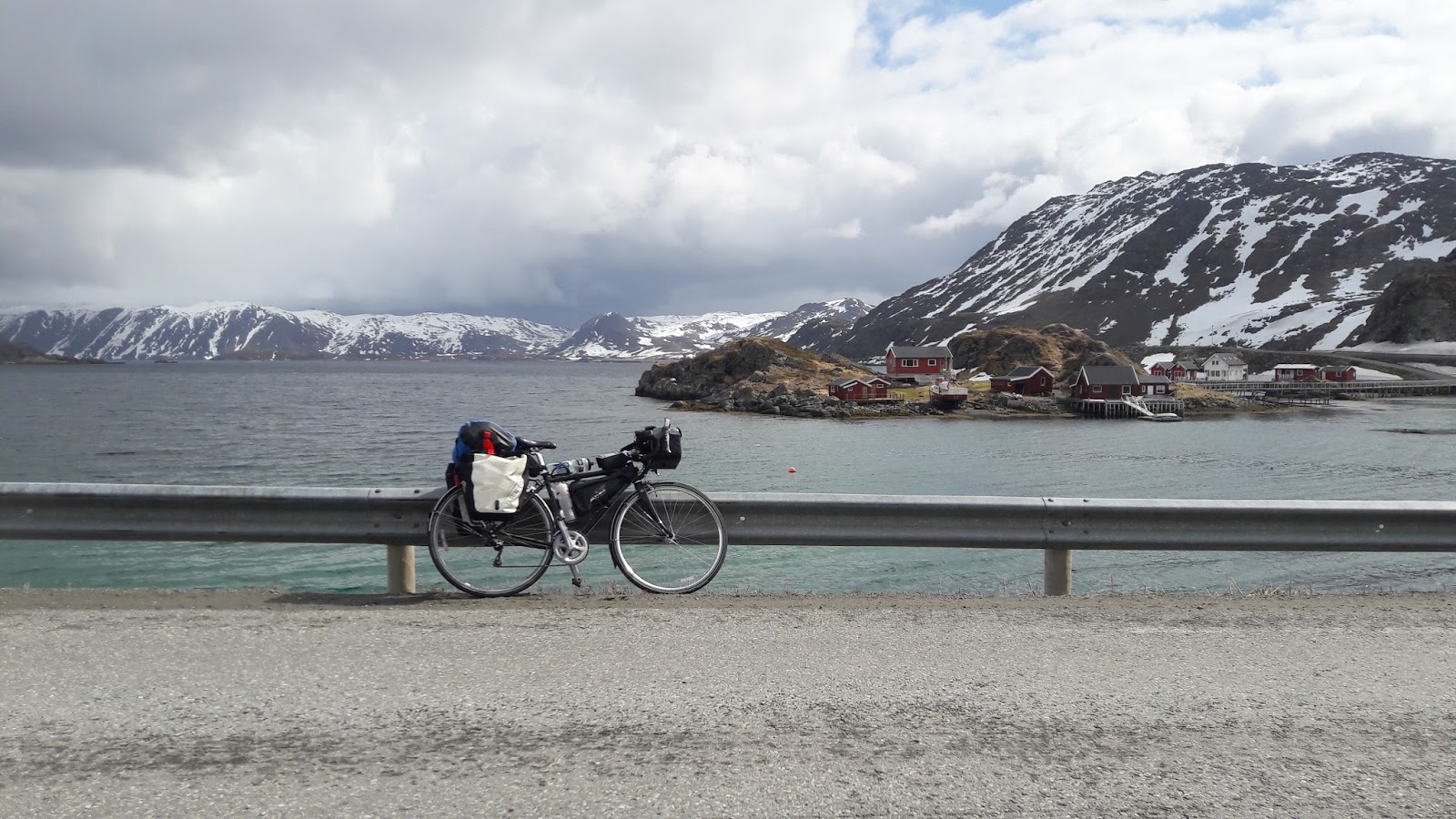 My super lightweight X small roll mat doesn't reach my legs...and in sub zero, despite an adequate sleeping bag and 3x socks- I felt like my feet were in an ice bath all night! Also found out this morning that there is another, open, toilet block. Ha.
Met a great couple from Birmingham in the campsite kitchen - they're a type of mountaineer, termed "ultra-baggers", and they take 6 months each year to have adventures such as this! The next day they caught me on the road, cheered me on, and offered me biscuits. :)
My new superfood - powering me through! Literally mashed banana soreen. Mmm.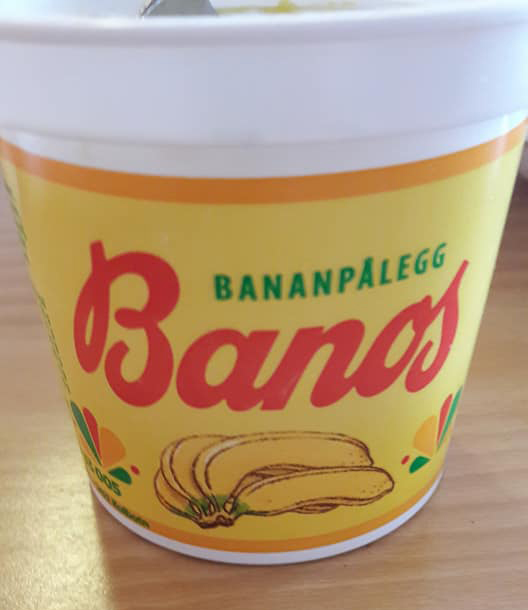 Tunnels were the flavour of the day, all five of them, and I was well aware of the "scary" one which some cycle tourists prefer to avoid by boat/a very long diversion. It takes you from Mageroya to the mainland, and is 4.4km long, and descends sub-sea to 200m at a 10% gradient, then quite kindly returns upwards in the same way. Some of these tunnels are extremely dark, so keeping to the side and trying to look like a flashing Christmas tree is the aim. It was quite bizarre to be honest, to be hurtling downhill in the dark, getting quite cold, to then be stuck slogging up a dark uphill (carrying FAR too much weight for this!!), feeling like you're sweating in clothes made of plastic bags. It took a while.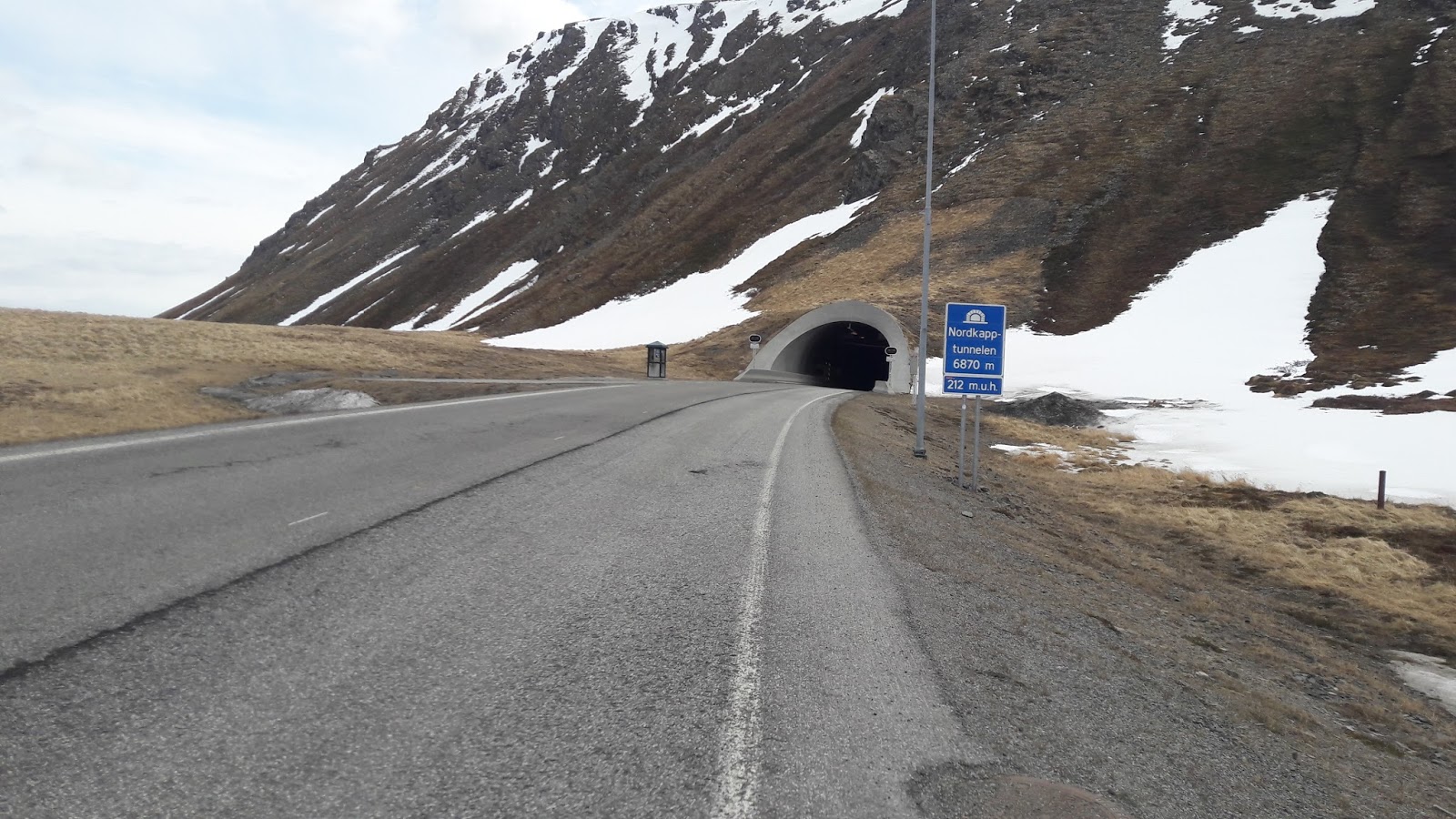 The road hugged some lovely fjords, and despite the odd incline, headwind and hailstorm, each of these would disappear as fast as the road direction around the coast. Magic.
Wanting to keep calorie intake high, but not annihilate my safety stock of food, I hoped a village 2/3 of the way would have a shop (I'm sure it was supposed to...). Sure enough a sign for Repvaag appeared with a knife and fork symbol, and a 2km marker. Hmm, do I vear off route...I'm so close... yes, more food is always good.
After 2km of direct strong wind and rain, the shop/café was definitely closed.
Of course you are...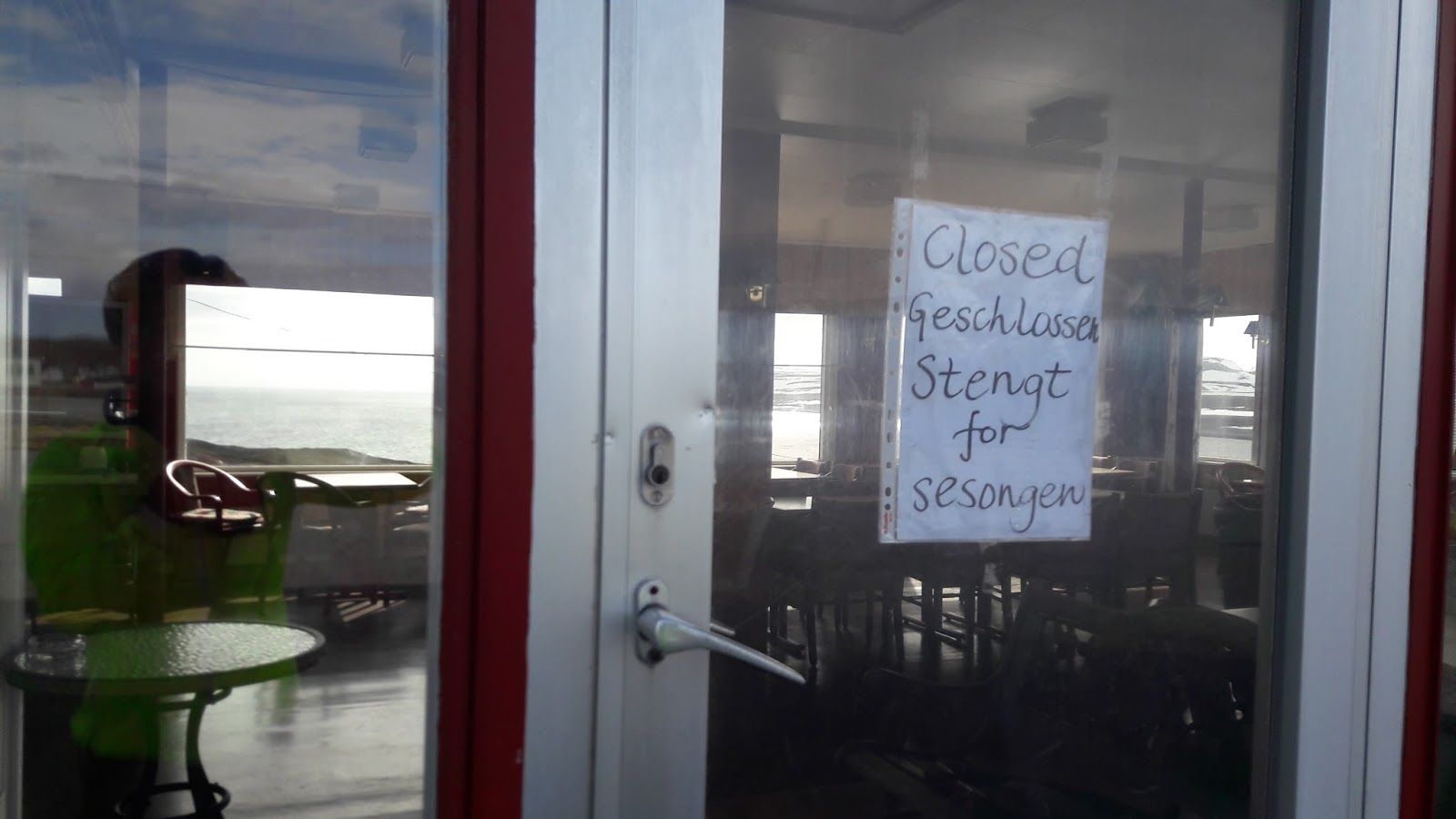 It's ok, I have many cashews, some fruit and the odd bar left!
Arrived in Oolderfyor, as they say it here, to find, of course, that their only shop and café had also closed. Cracking. The campsite tourist shop sold crisps and snickers, however. Luckily I had packed some 'Beanfeast' (dried vegan bolognese) from home, so had this with crisps. Then scoffed some crackers from the campsite kitchen too.
Slightly warmer bedroom tonight...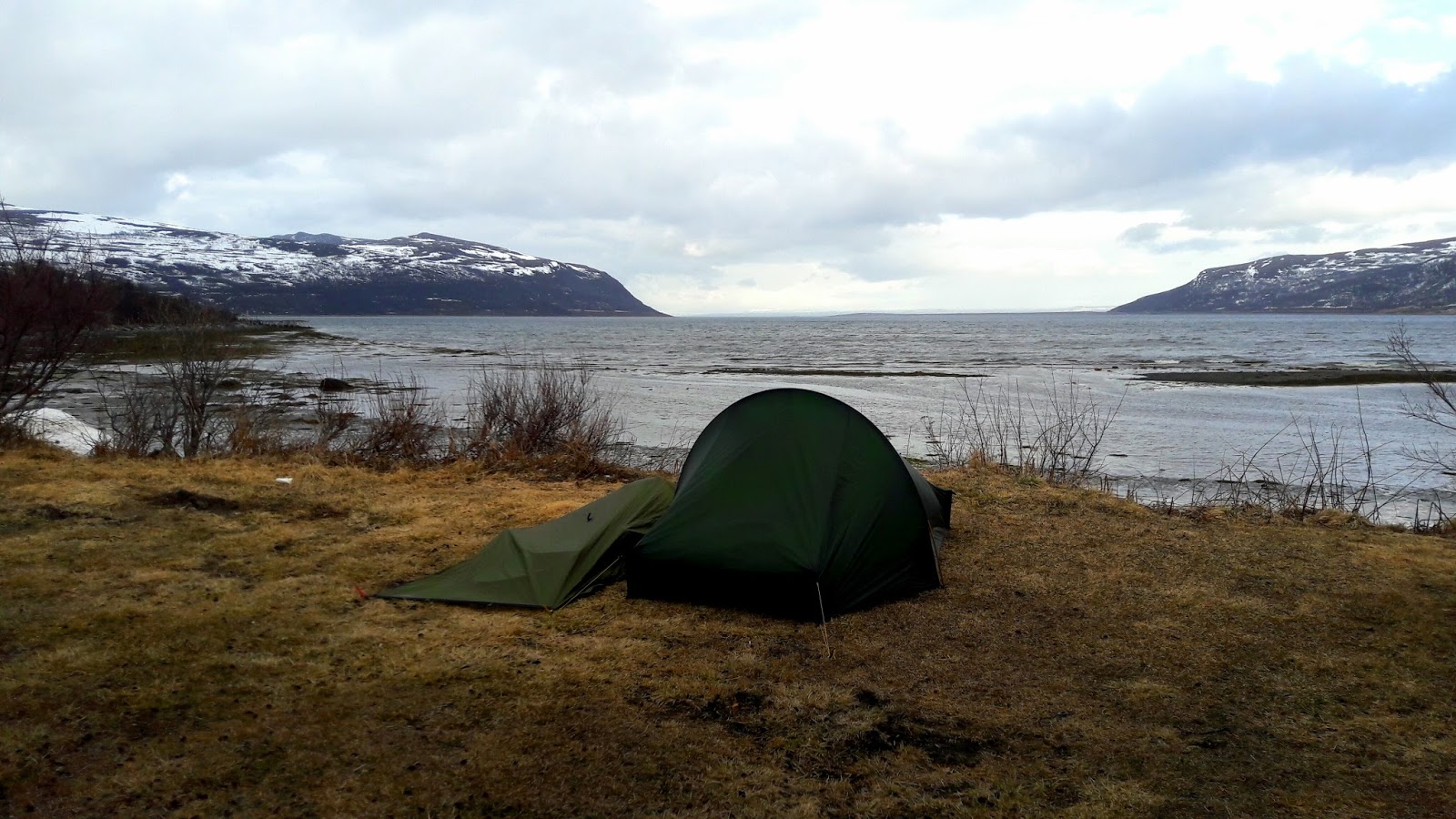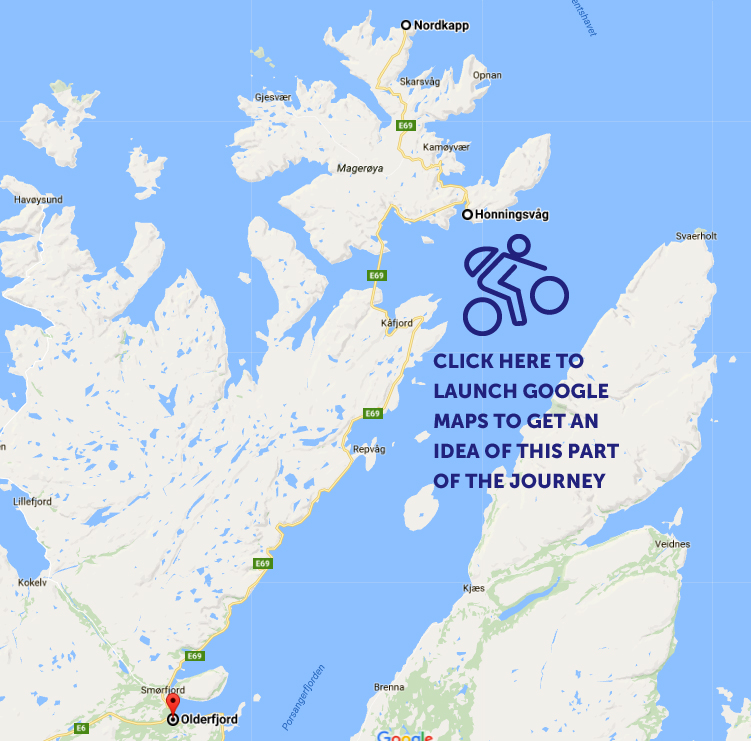 Alaina Beacall
Return to Arctic-to-Med Blog contents
Return to Blog Main Page