In The Beginning...
The road to Croatia?!
Arrival at Nordkapp (North Cape)
"Snow is so unusual for this time of year - our worst May for a century!". Good to know.
Yes, so quite obviously during transit I was informed that both my bike and bag had not made it to Norway, but to continue on my flight to Alta and report it there. Brilliant.
By some miracle the now shabby cardboard box containing my bike arrived at Alta! Unfortunately all my other belongings did not...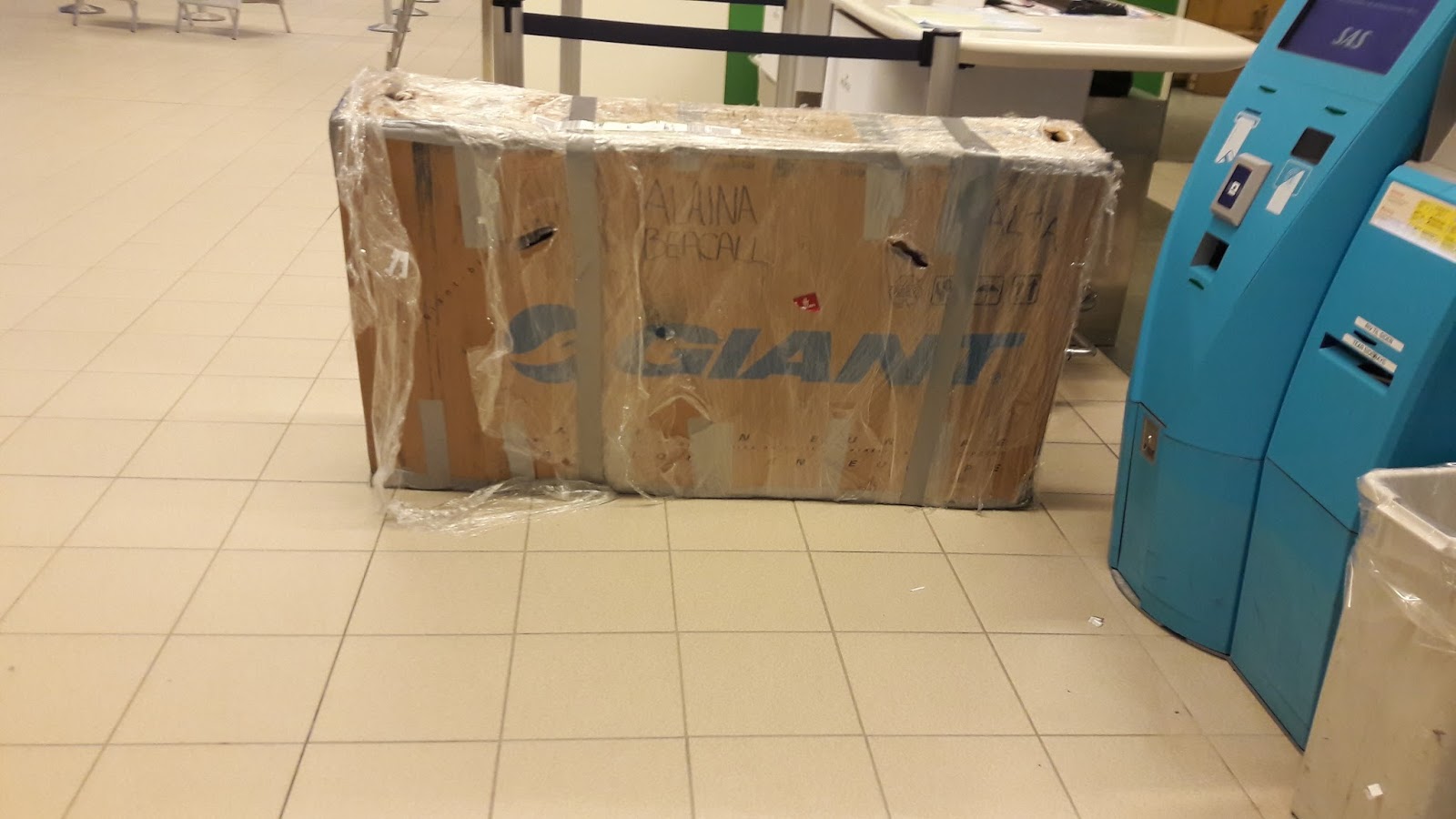 I stayed with a lovely Chinese girl from 'couchsurfing' that night, however, realised the 24h of daylight isn't so cool when there are no curtains, and your eyemask is in your lost luggage. Unsure of my plan/how far I'd have to alter things, I headed into the tiny town 'sentrum' in search of caffeine and food, when I received the amazing news about my bag. Last bus is in 3h - I can make it to NK today afterall!
8 hours later, after meeting some incredibly helpful and friendly Norwegians, I was stood at the tourist centre of Nordkapp.
Nordkapp (North Cape)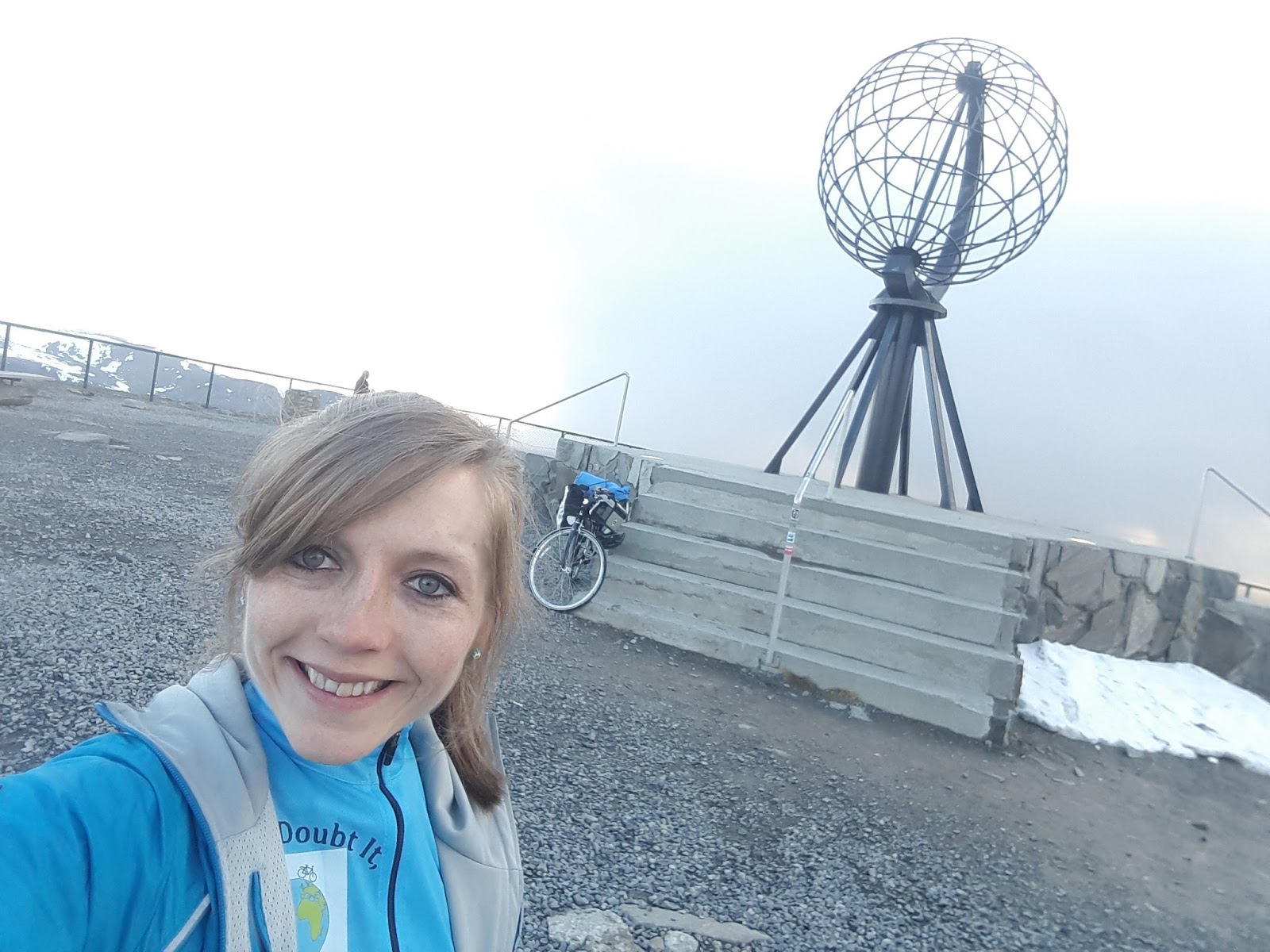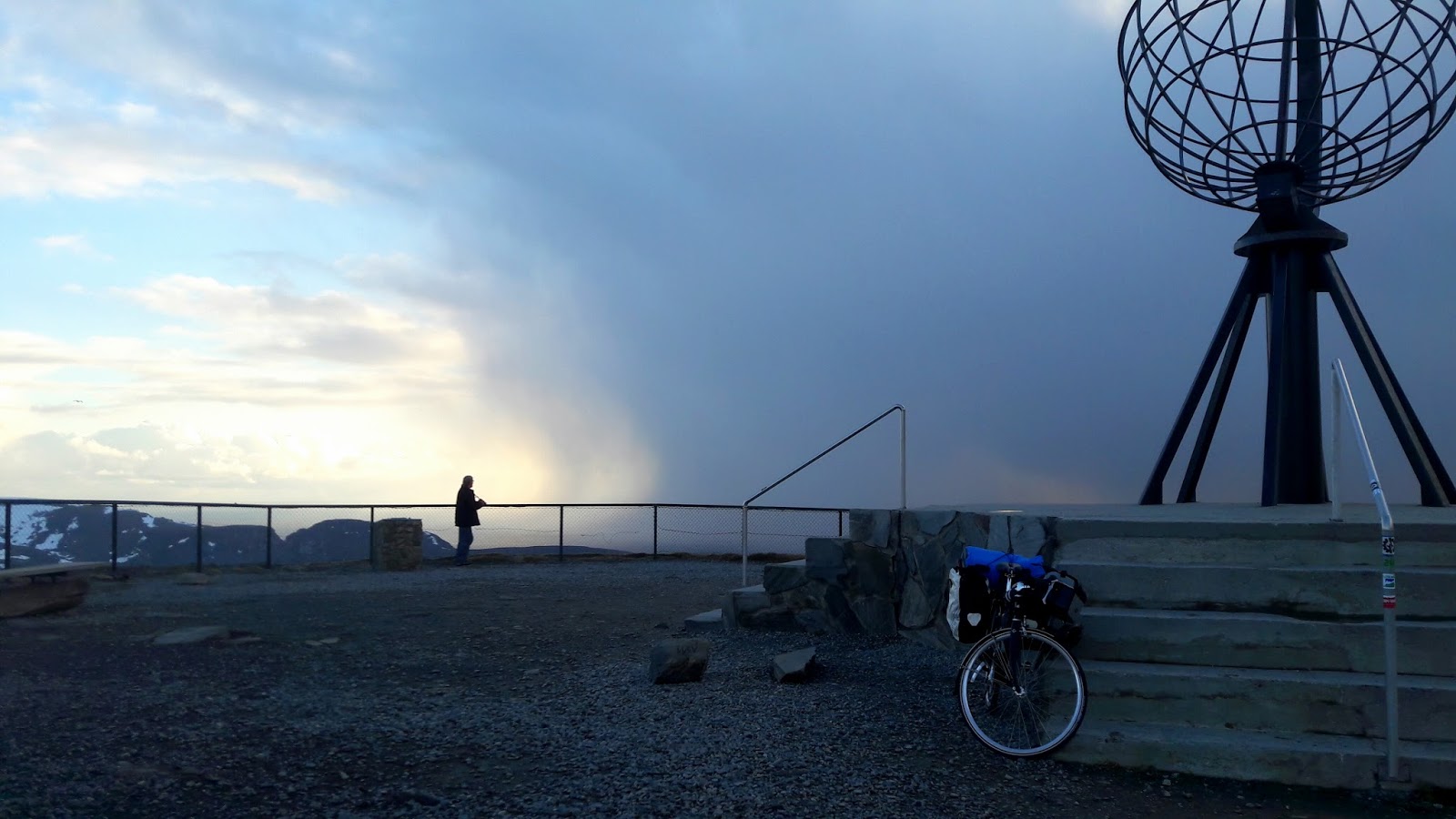 I set about building my bike, trying to minimise being a nuisance to the swarve looking establishment. Nothing but blue skies - I'm so lucky, I thought. I then got interviewed by a Danish News channel, who were there for a Danish chap about to embark on a very long walk back home. Suddenly the skies greyed and a storm of white began hurtling around. A tourist bus arrived and showered me with shrieks and gasps as I donned all my layers to face the storm. "I know..." I said. Now or never!
Nearly midnight around Nordkapp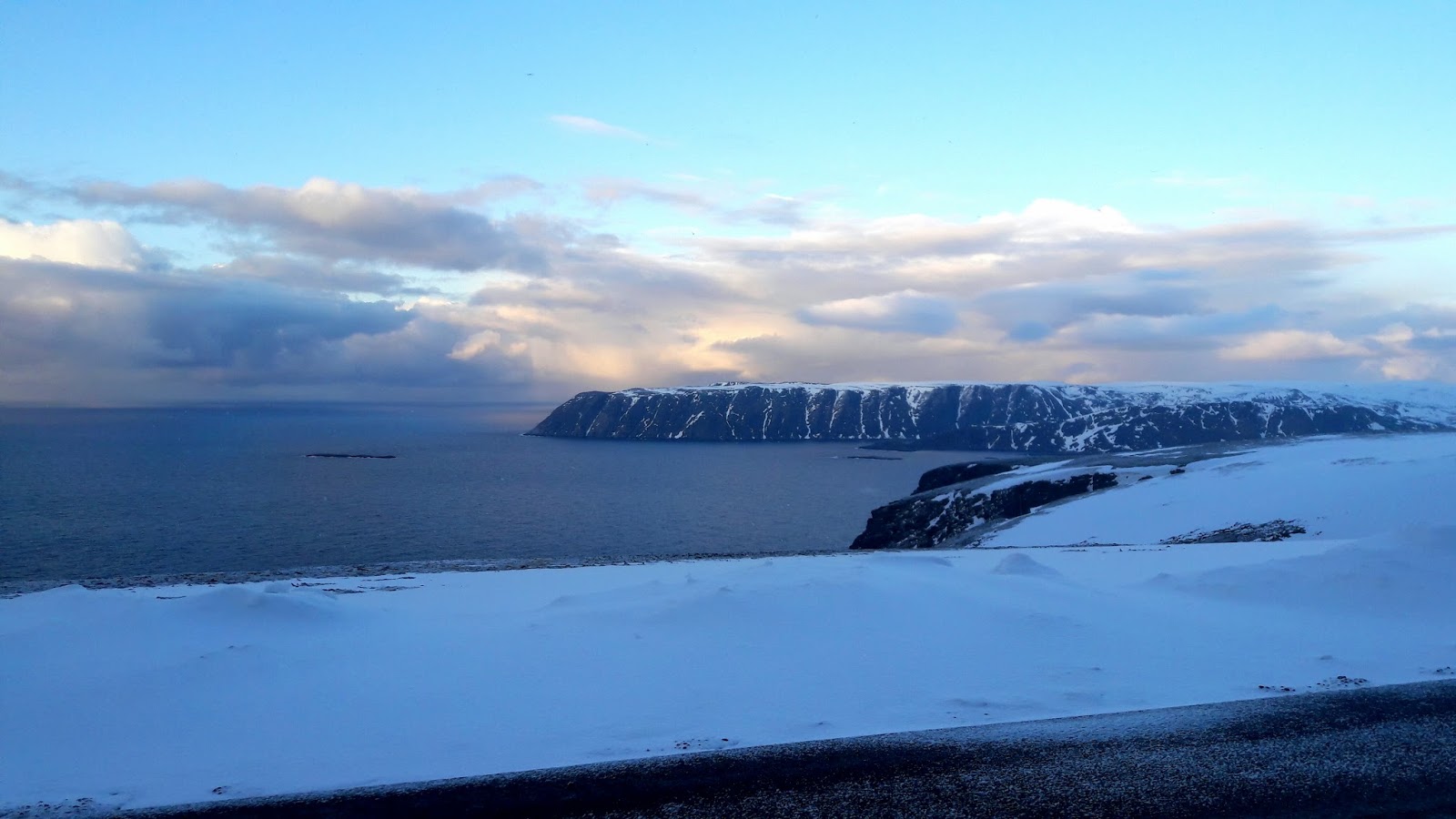 "Cycling at midnight, passing reindeer, under pink, purple & golden skies, & through a brief blizzard every so often. So surreal!"
After whipping my face and pushing me metres into the road, each angry blizzard reduced its rage within 5 minutes, leaving nothing but a cold, quiet calm, of pink purple and blue skies. Incredible.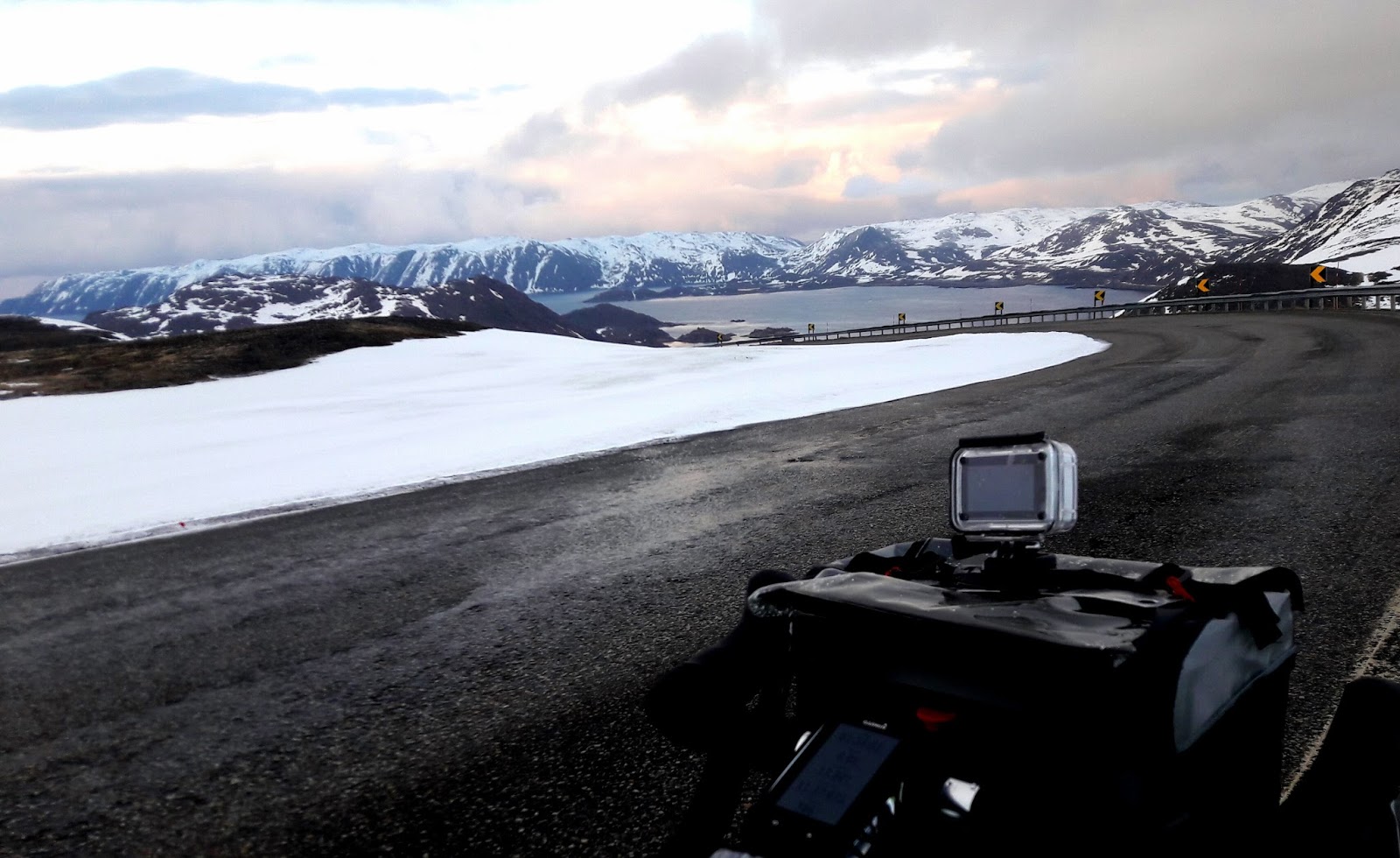 Only 16 miles down this cold beautiful ice world, and I found my campsite. Desperately searching for a loo, clearly this place lacks adequate shelter, I was disturbed to find the toilet block locked!? I won't embarrass you with what happened.
My bedroom view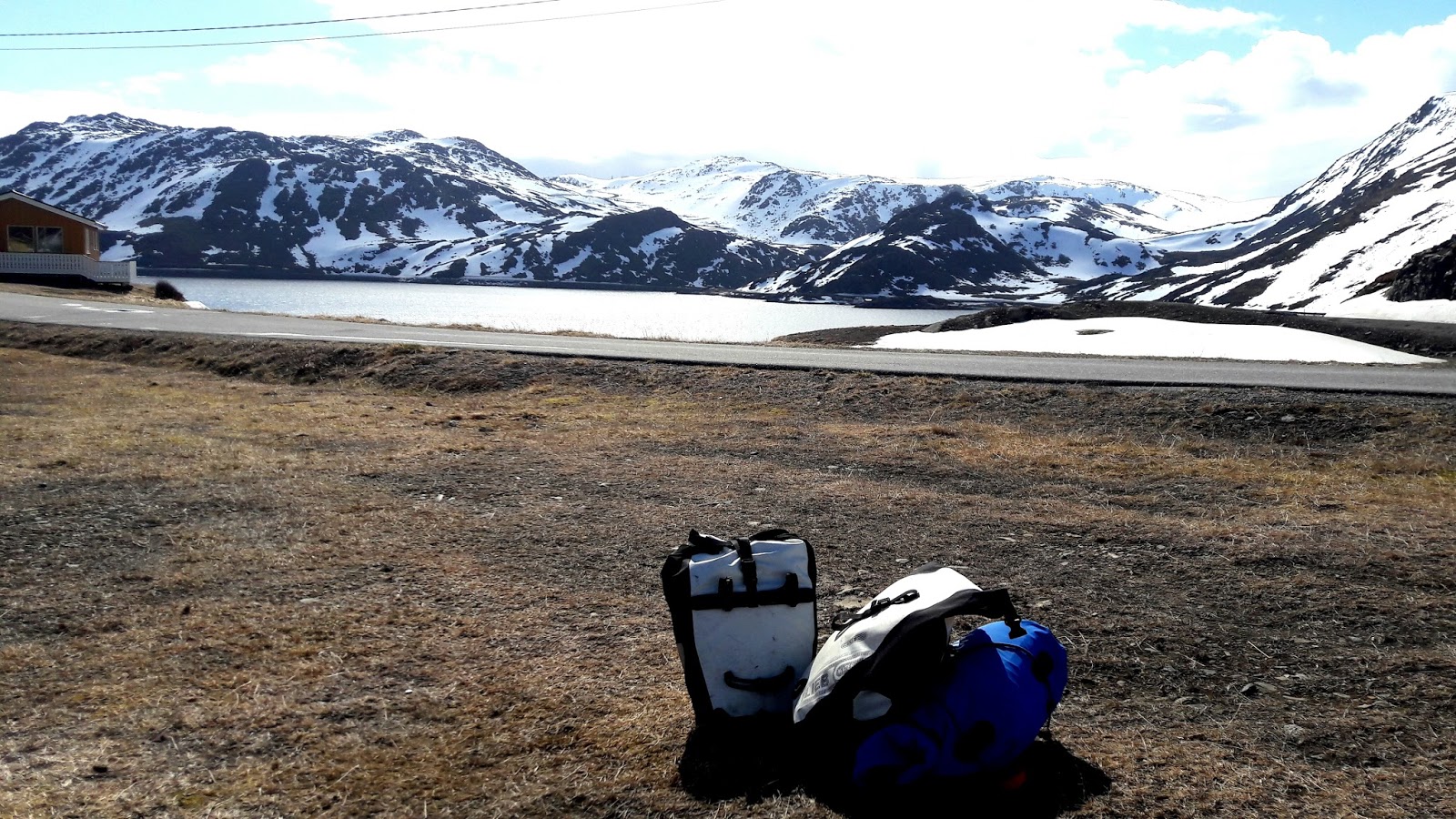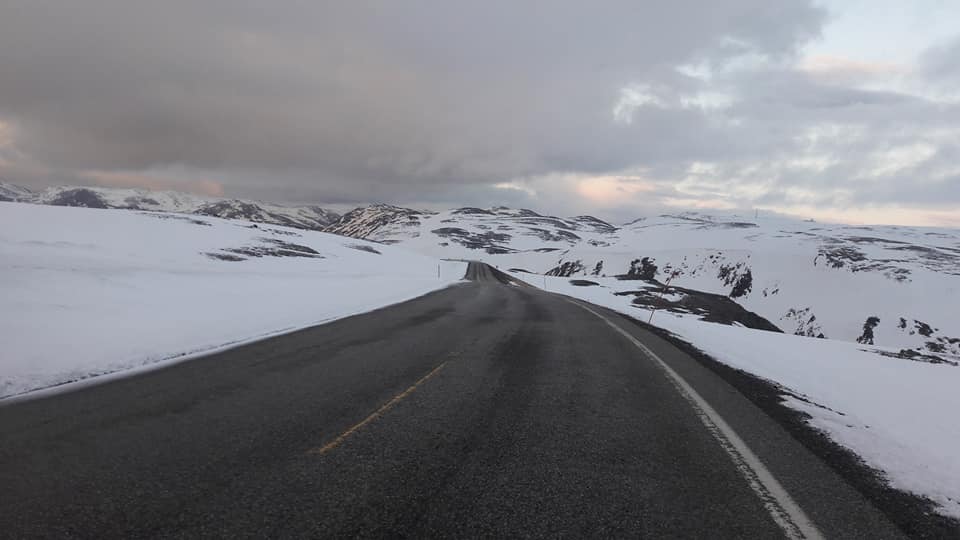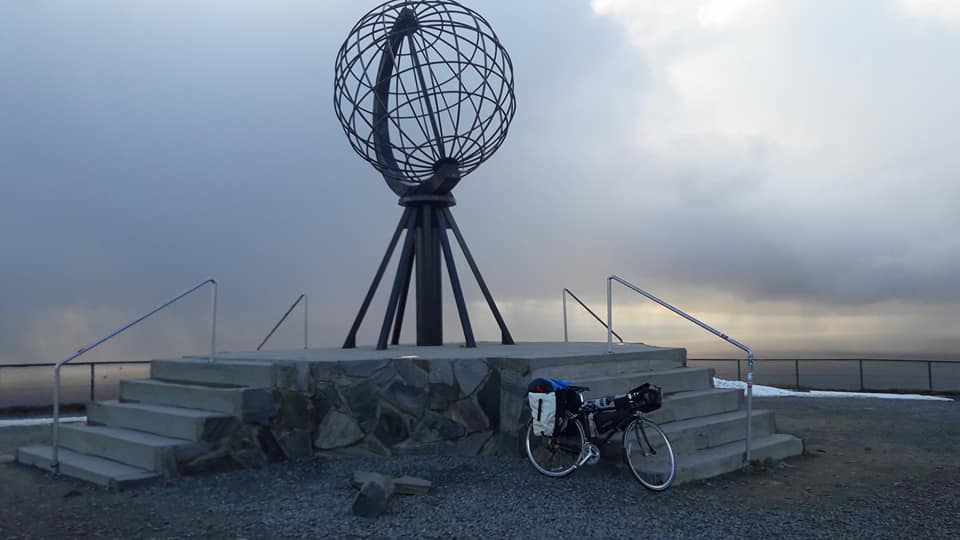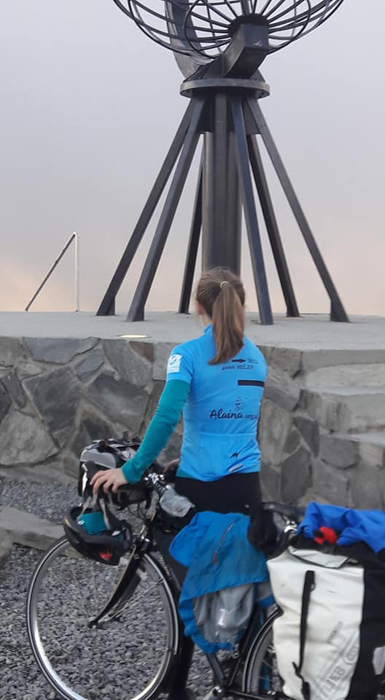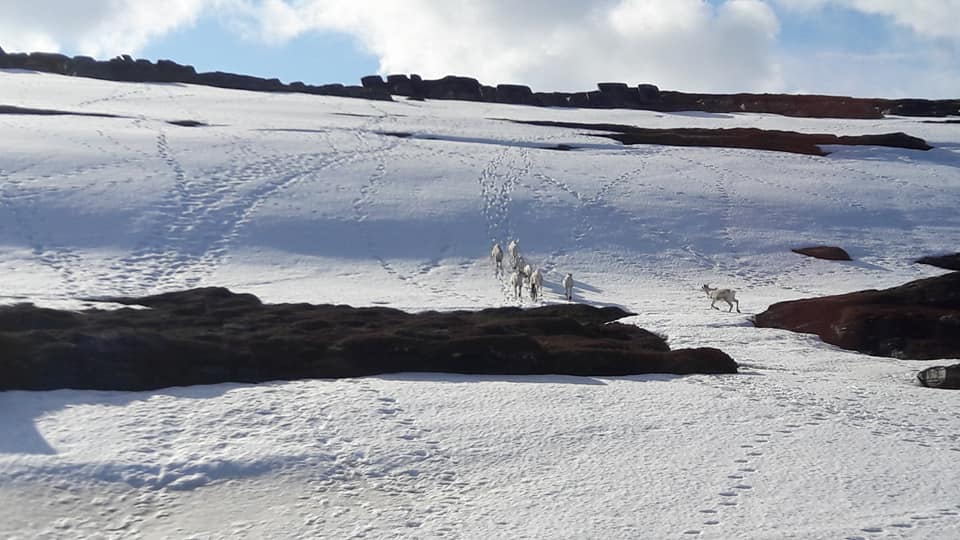 Alaina Beacall
Return to Arctic-to-Med Blog contents
Return to Blog Main Page