Copenhagen & Zealand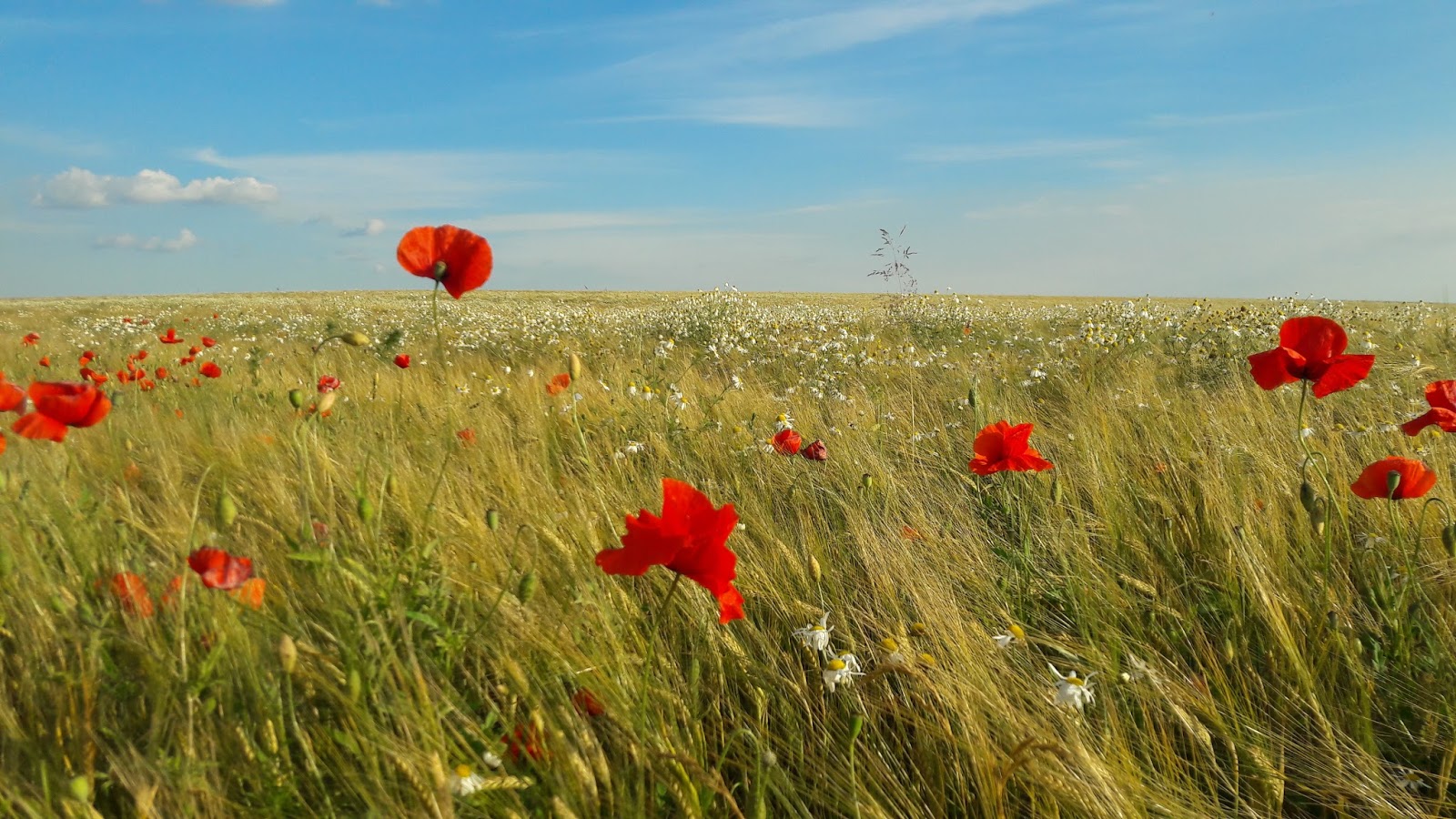 Rest days Copenhagen
Now that I have upped my daily mileage, in order to get the average for the trip at 100 miles/day, I am racing through the scheduled places, and thereby affording more days off than planned - win!
From right: fellow cycling enthusiast, Sven, & our host Anker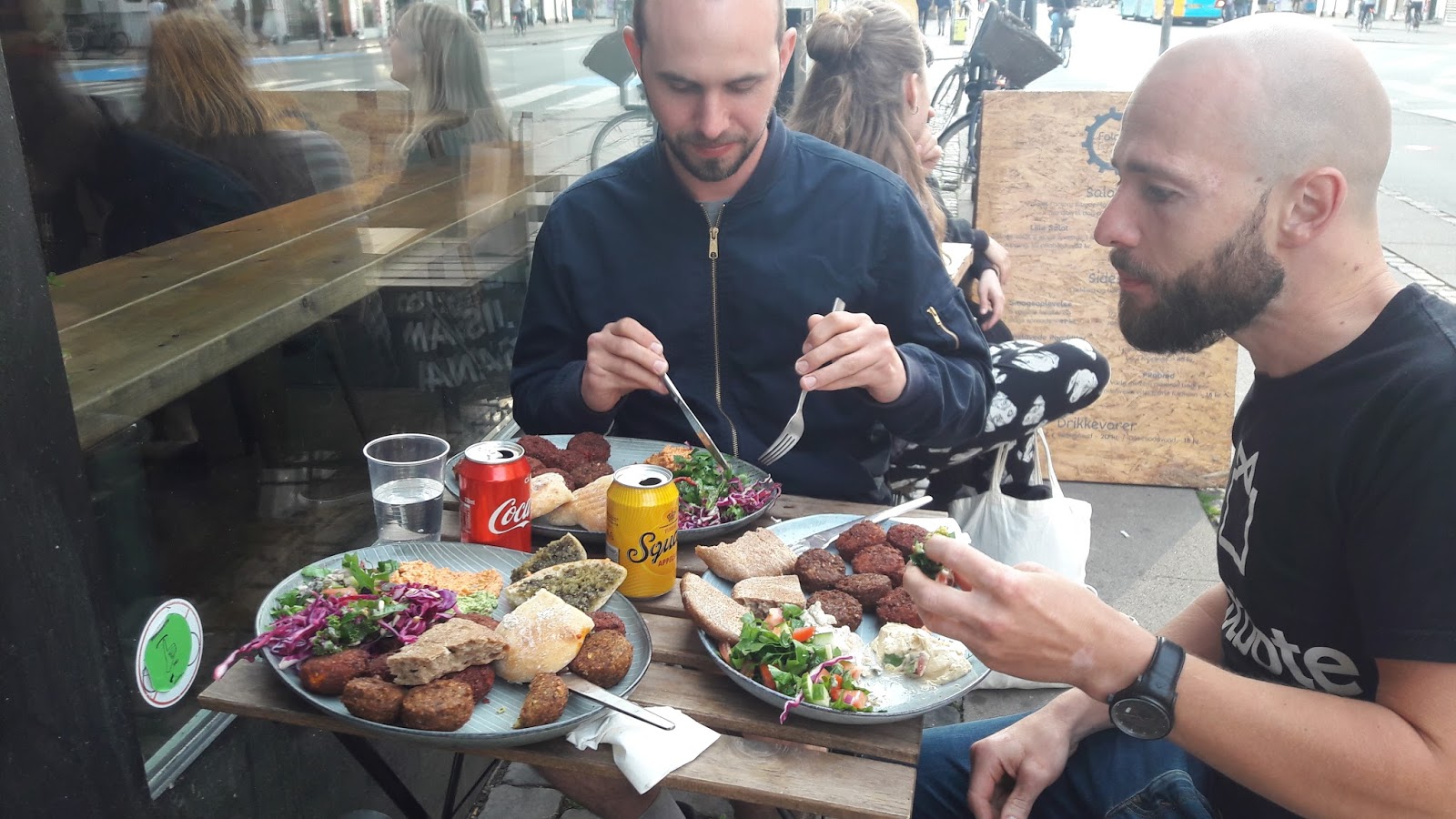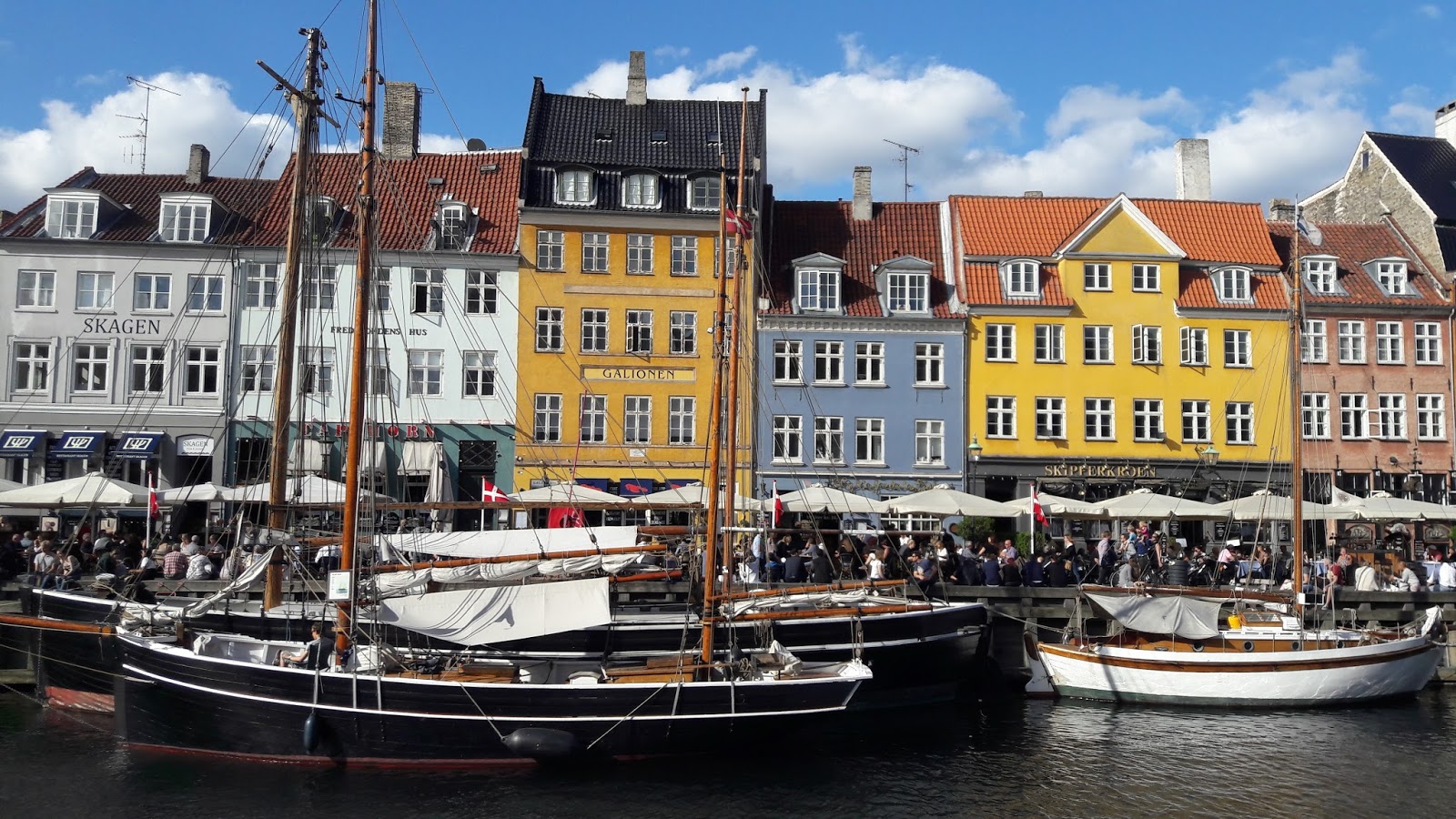 I therefore arrived a day early in Copenhagen, & stayed these extra two nights with a lovely & welcoming host, via the website 'Warm showers'. He let me sleep on his floor, despite also hosting another cyclist on one of the nights, & being busy with his early morning starts for work.
The famous Little Mermaid statue, recurrently voted as Europe's biggest 'let down' tourist sight. Bless her...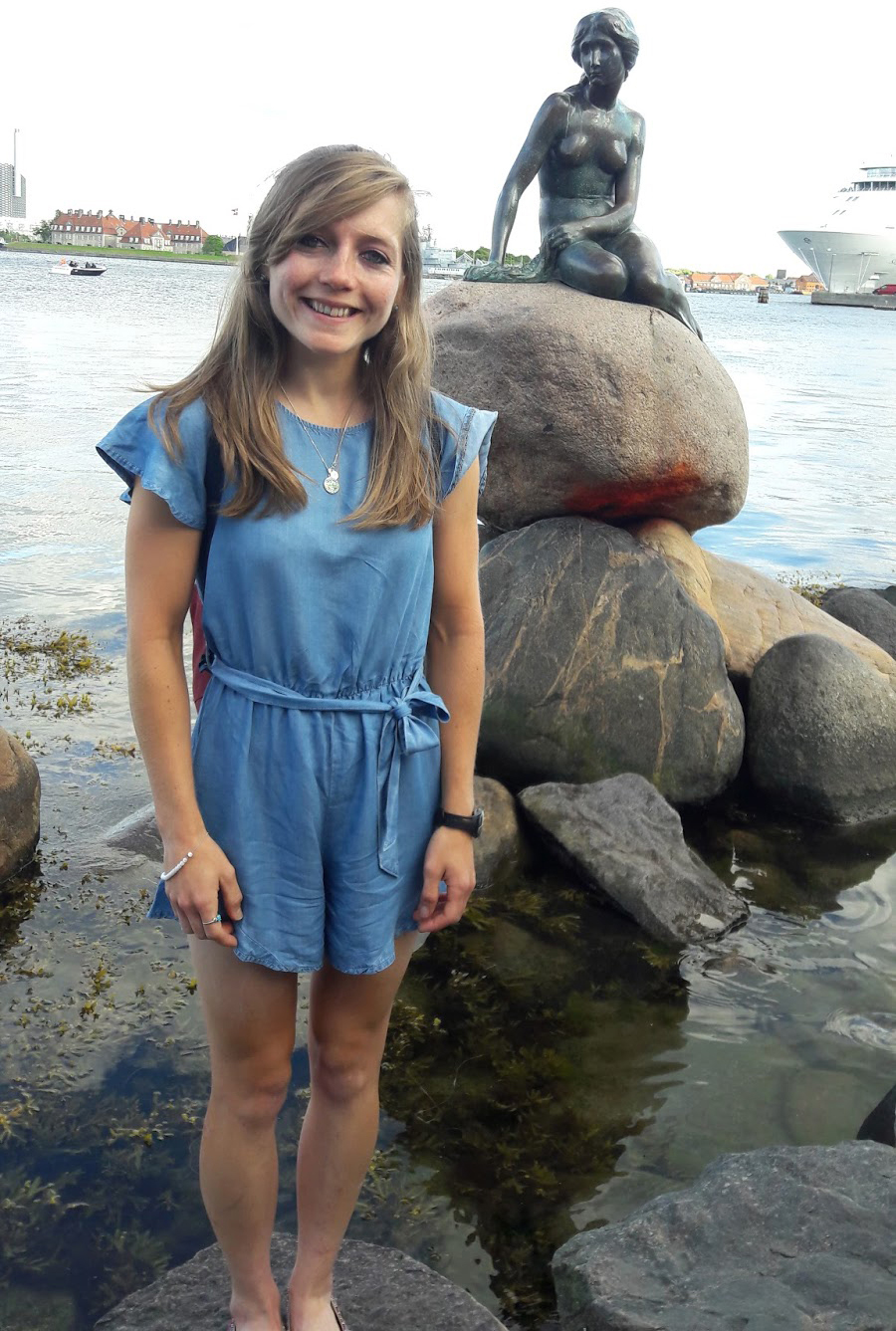 I used this valuable spare time to chase the goal of getting a replacement shifter for my bike. If anywhere was to have one...Copenhagen should be the place!
I may have also used this 'rest' time to go climbing...it felt so good!!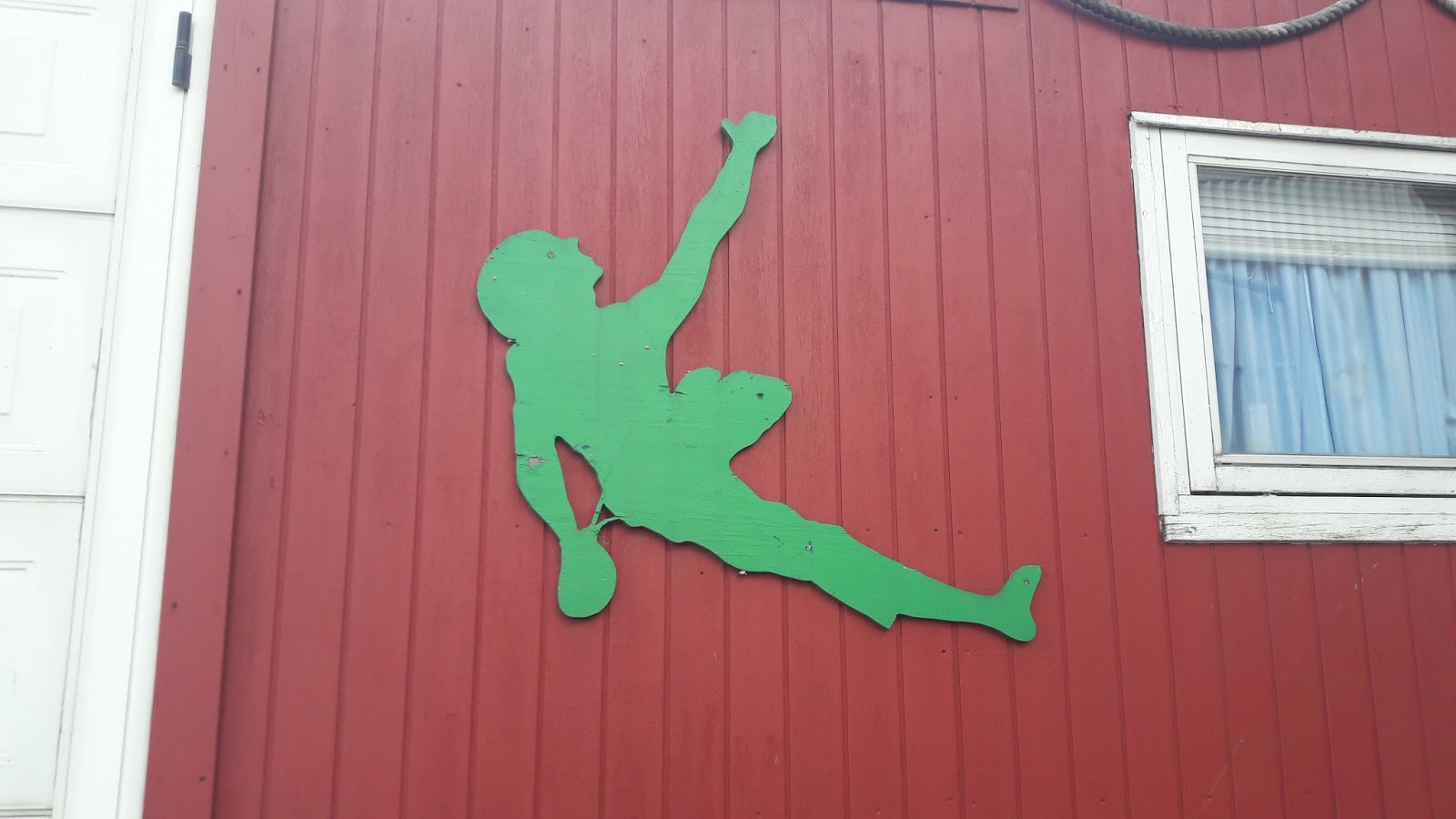 Shimano replaced  the shifter for free, under warranty, yet the devious bike shop man who ordered it in for me, charged me over 100 pounds to fit the free shifter & a cable, "my time is not free" he exclaimed. Nice.
The vegan delicacies of Copenhagen, swooon!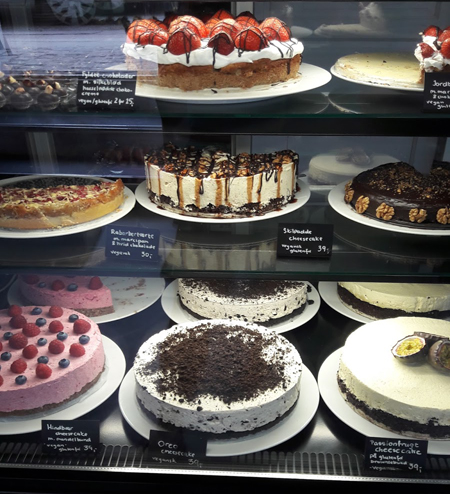 Yes, I was that excited.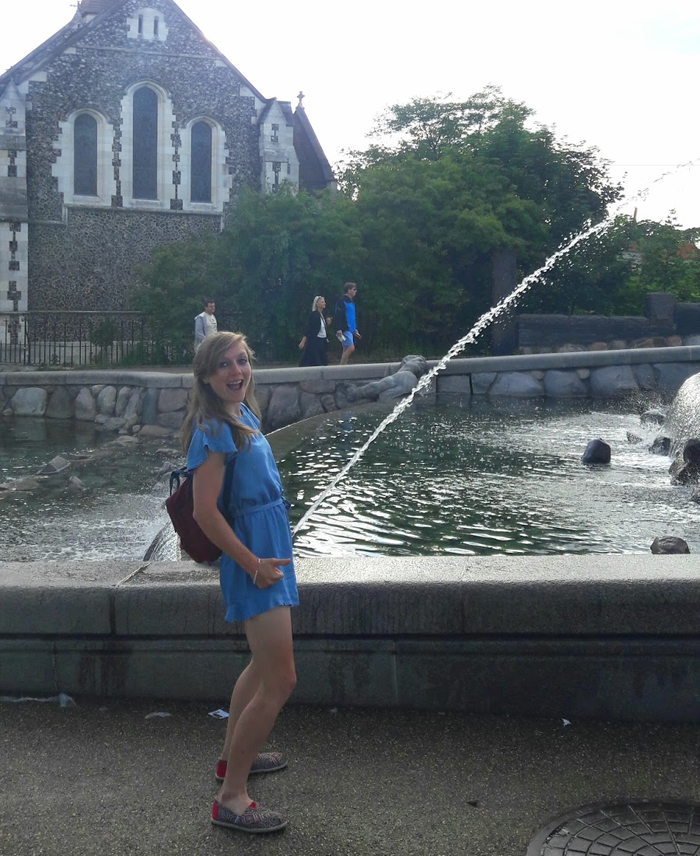 I also had a visit from two lovely home friends, who shared some time with me here, exploring the city & eating delicious vegan treats.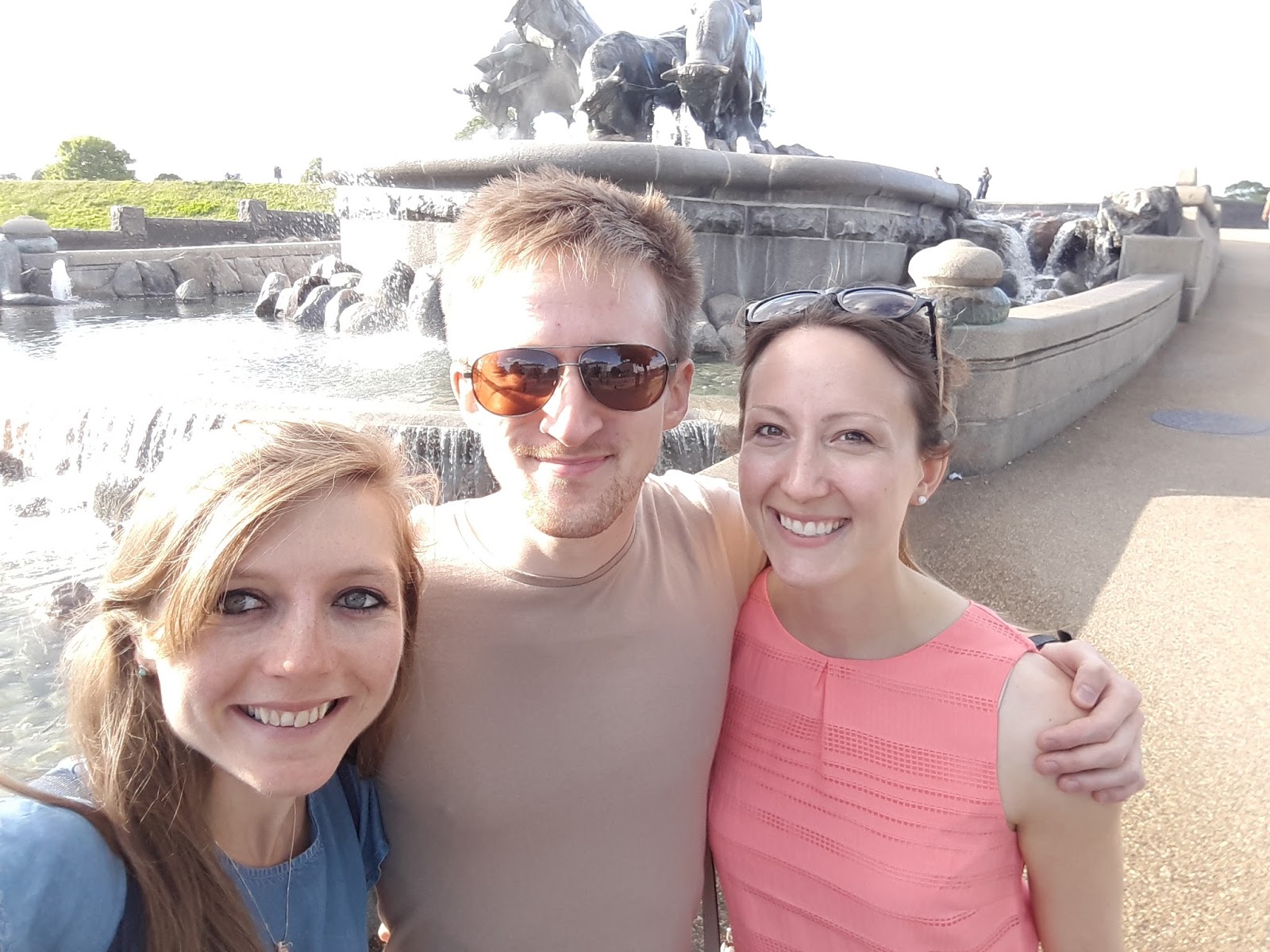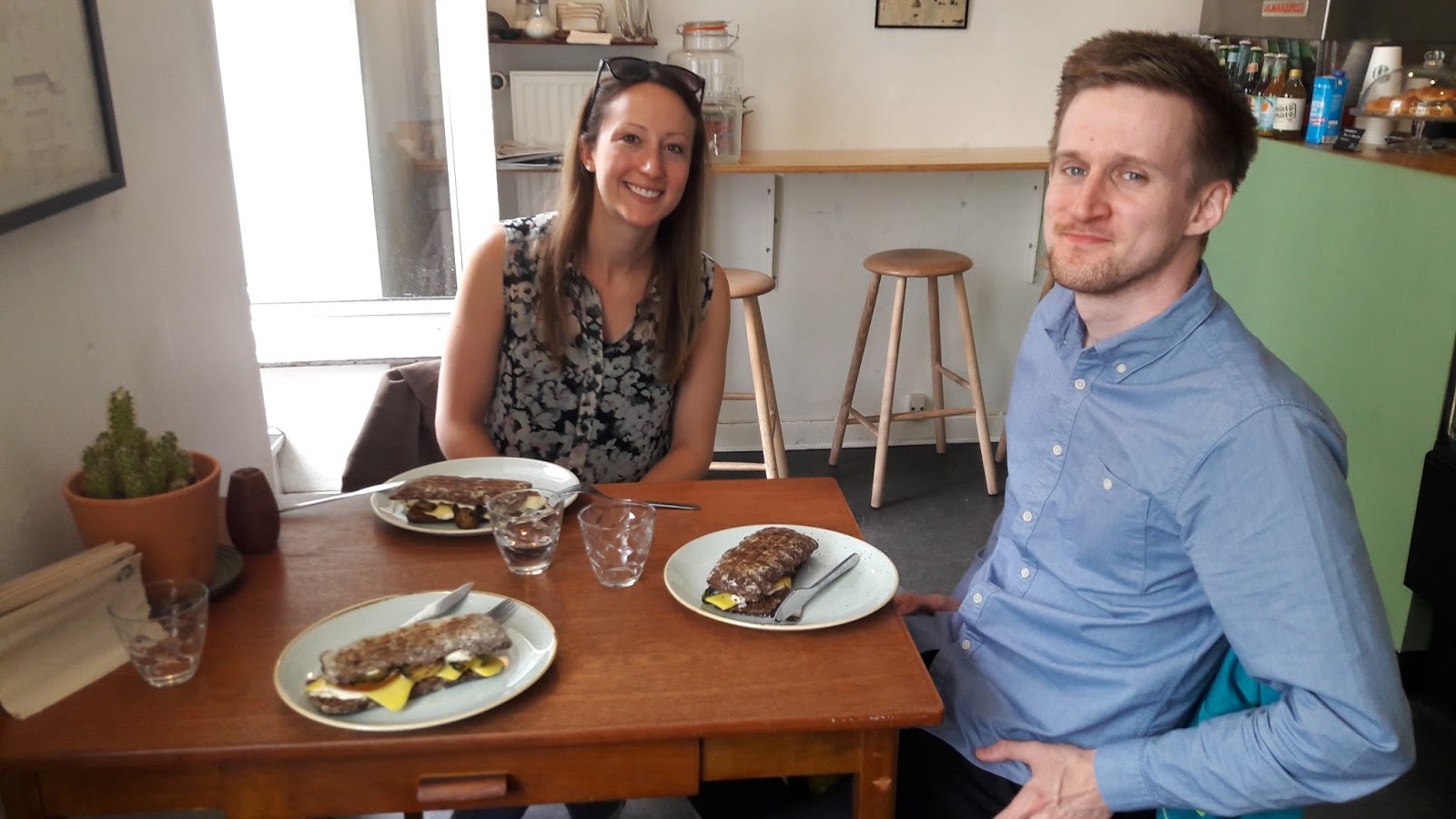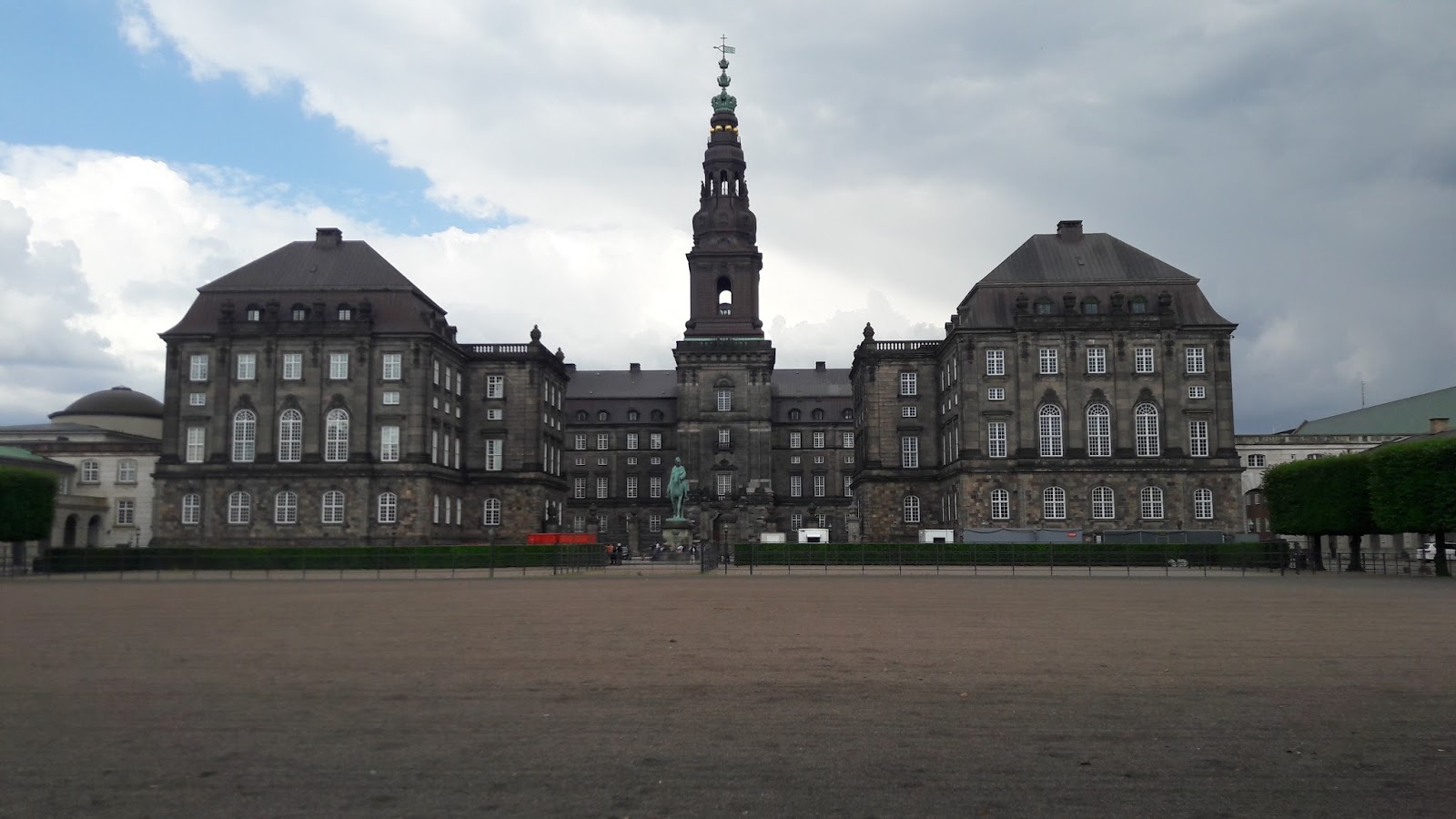 Inevitably walking myself into the ground on these "rest days", especially as my legs aren't used  to this form of transport, I actually strained my ankle until I was hobbling... at least it didn't hurt to cycle!
Copenhagen & around North Zealand, to Roskilde
Day 31 of riding | 116 miles | 187 km | Ascent: 950 metres
Castles & Coast...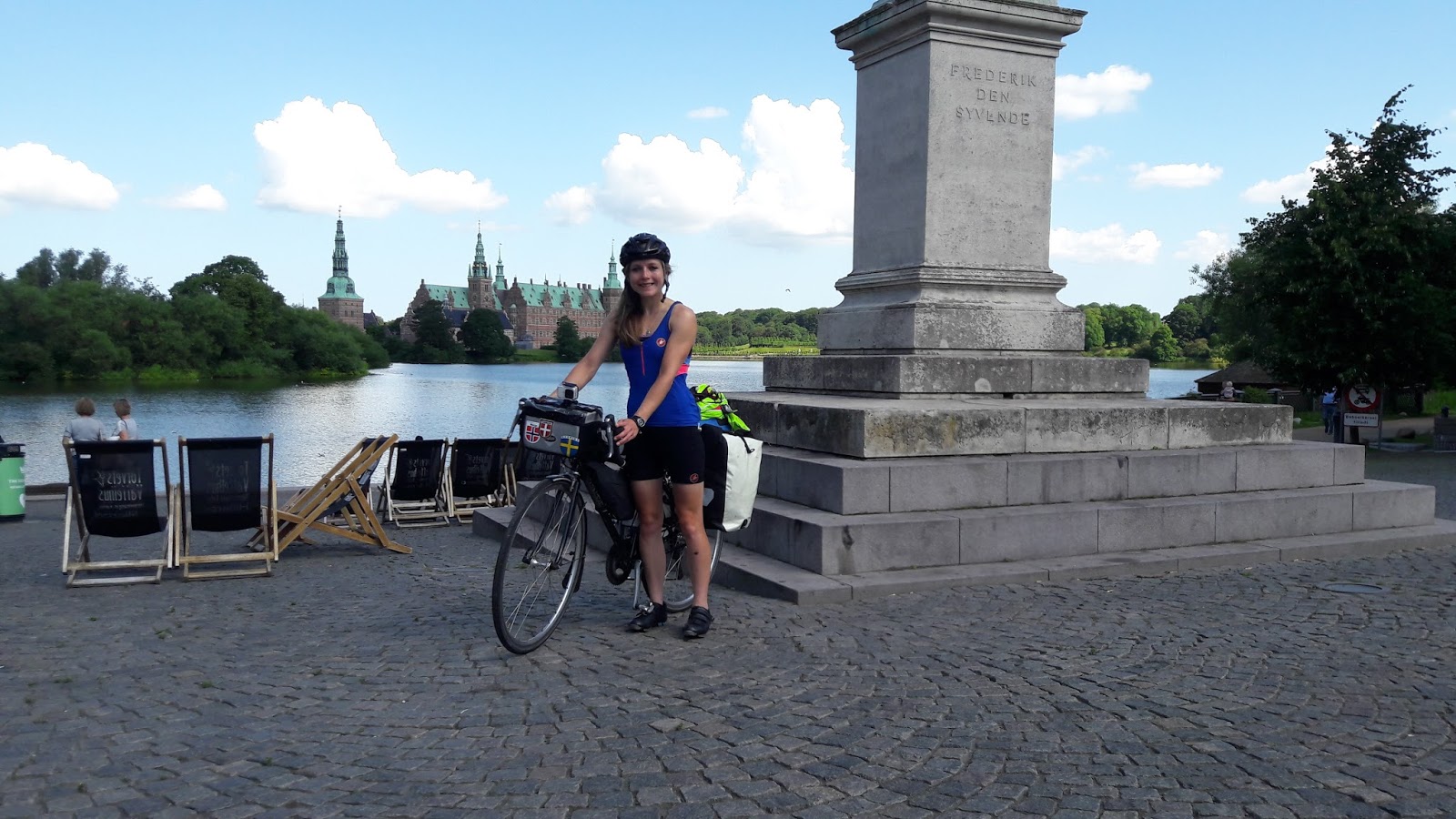 I thought I would be a real tourer & see some of the Zealand sights today, not just get from A to B!
I went north via Frederiksborg castle, built in the 17th century & apparently dazzlingly beautiful inside.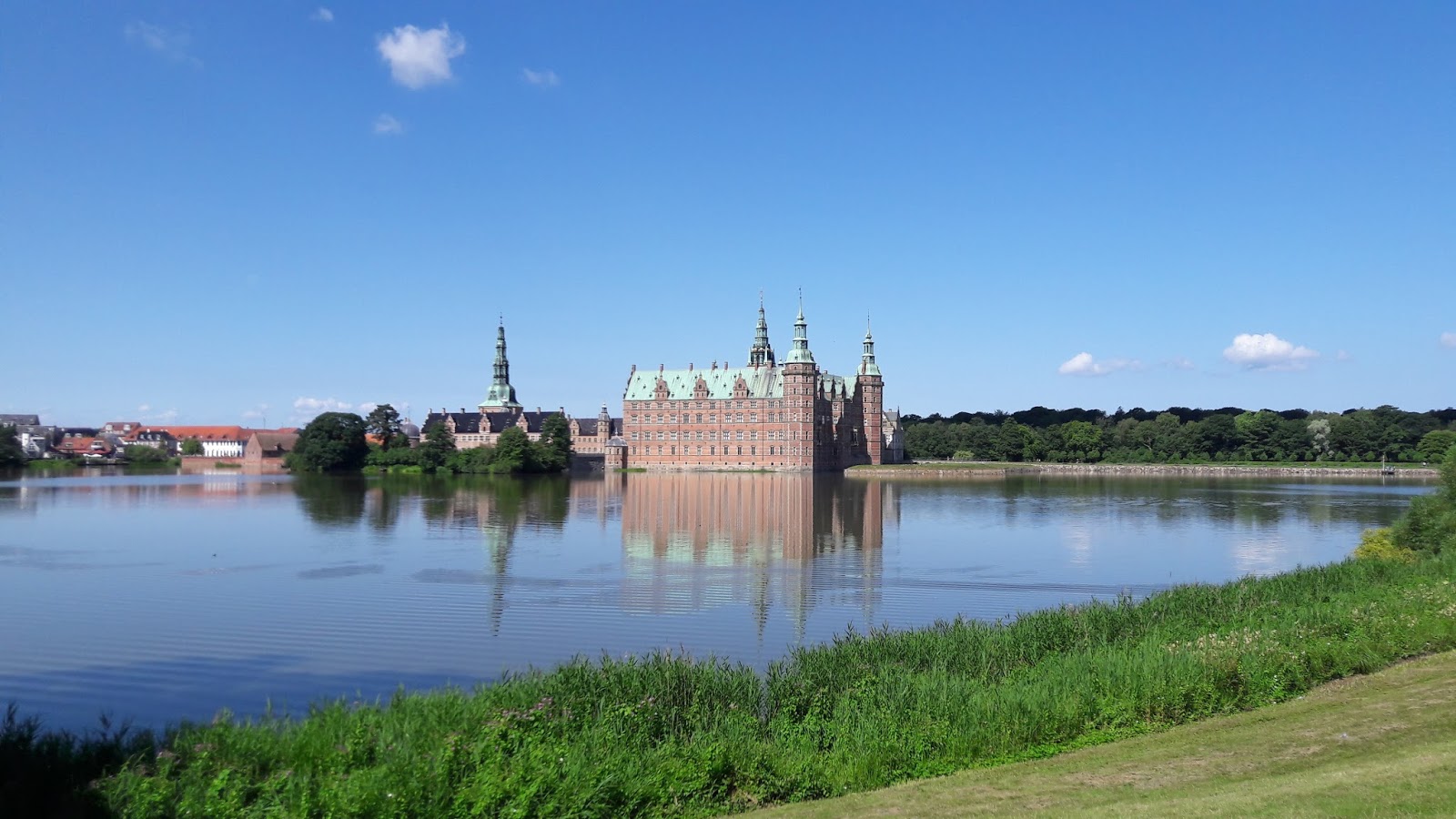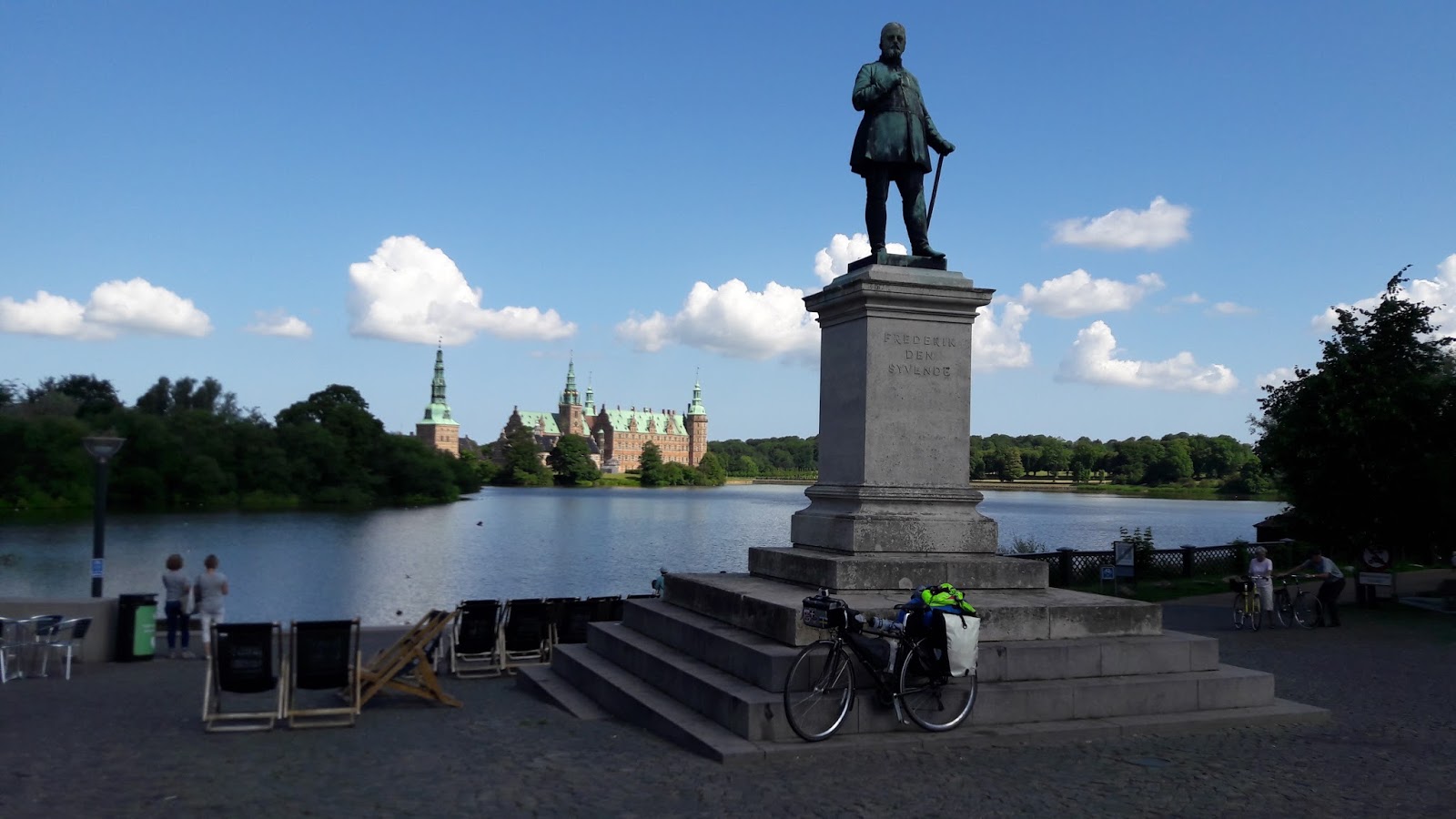 I then went via the royal summer residence, and onwards back to helsingor (where I had first arrived in Denmark). Here lies the imposing Kronborg castle: a UNESCO listed site, & the castle from Hamlet.
Kronborg Castle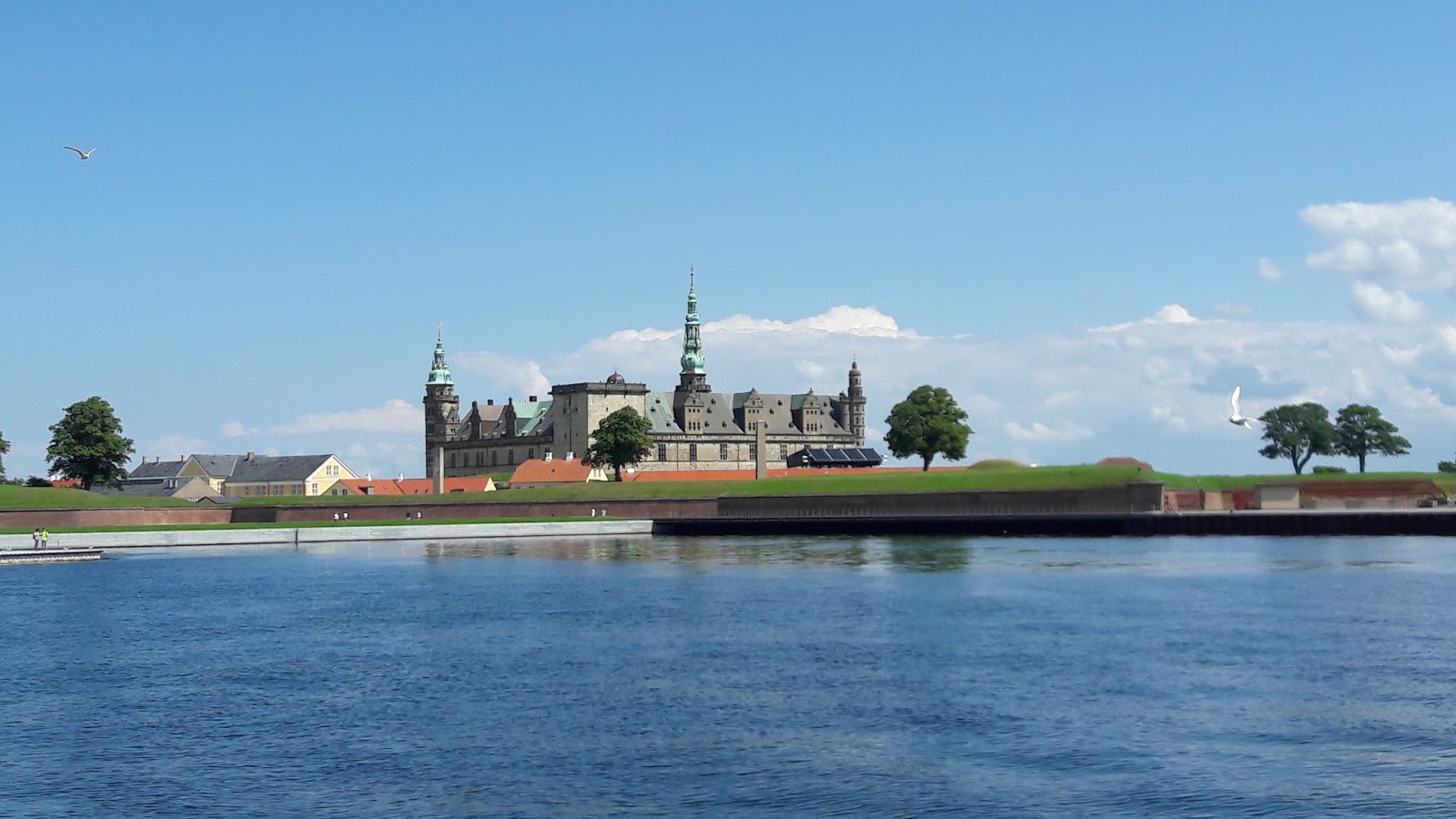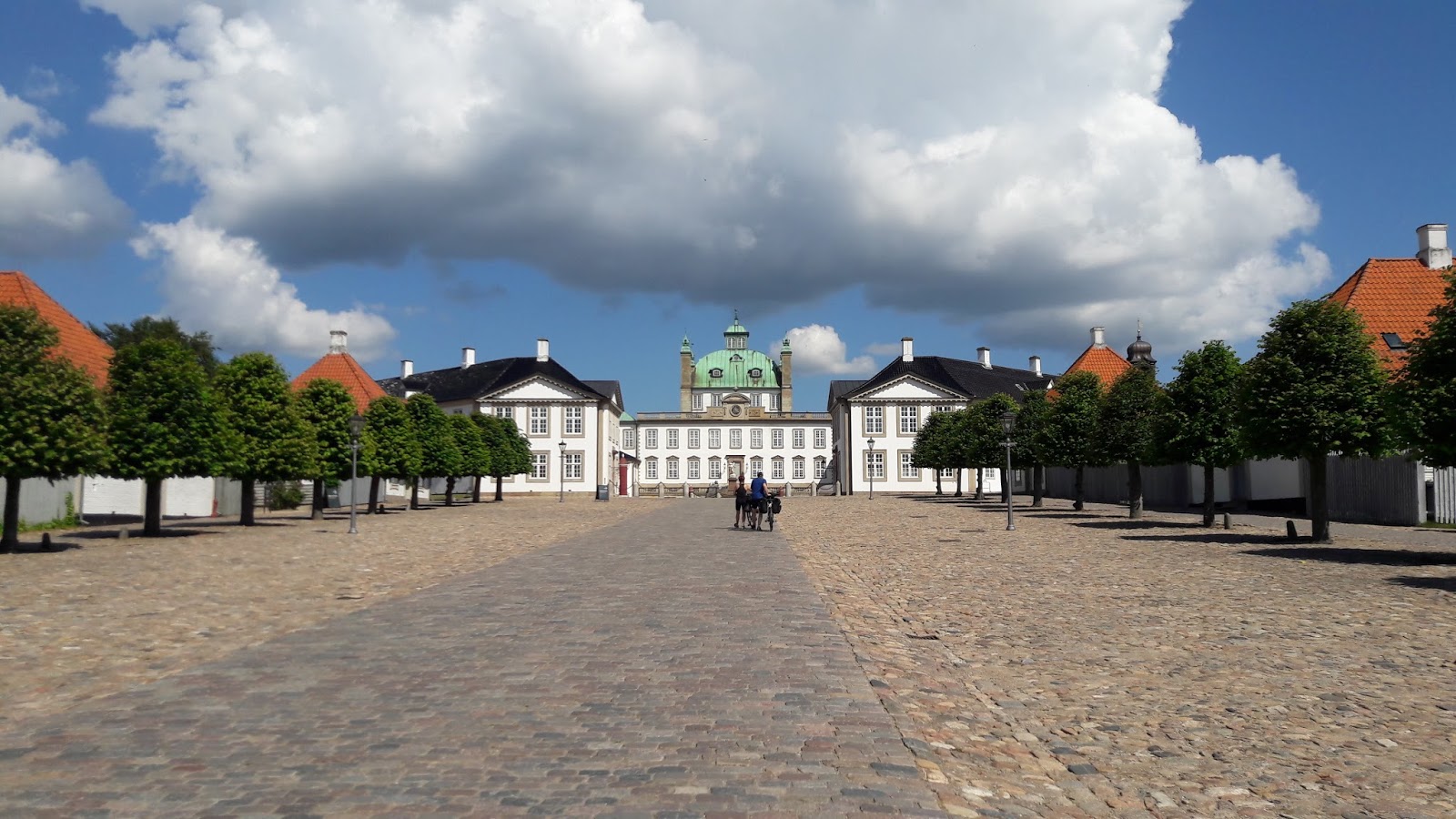 A lovely German man approached me, & told of the extraordinary cycle his nephew is currently doing along the whole length of the Americas, wow!
More Cormorants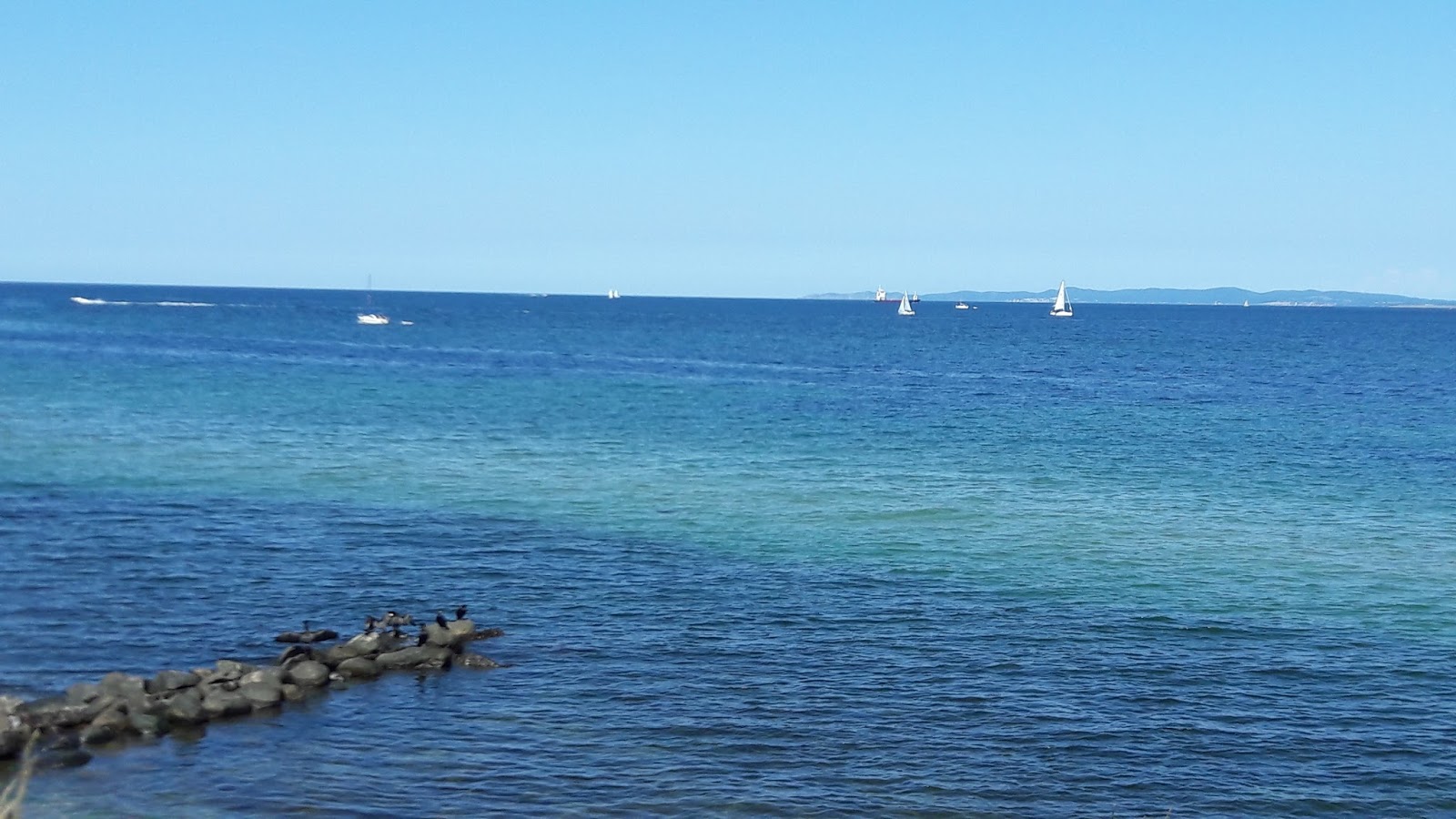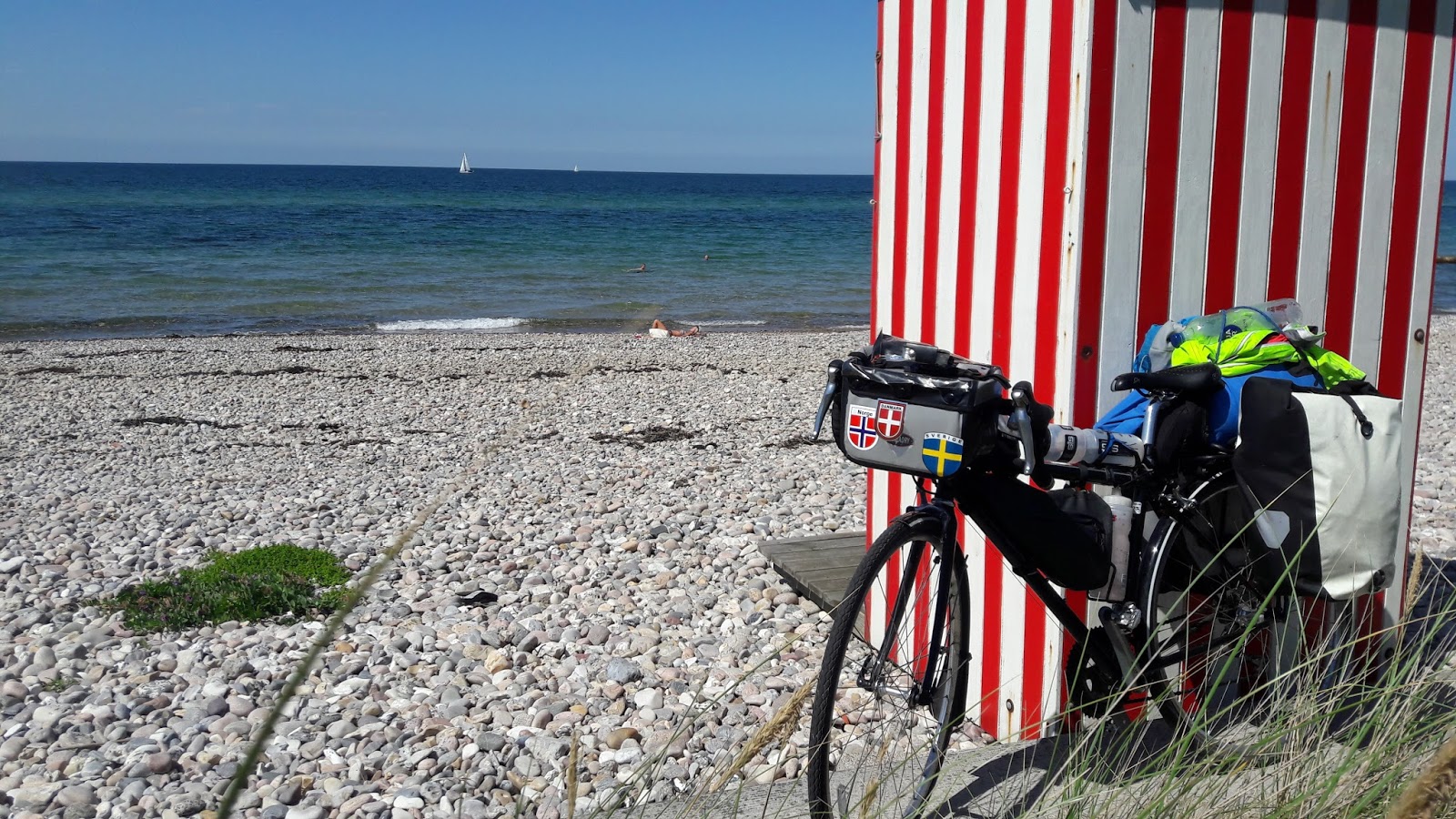 I then swooped along the northern coast, avoiding their specific cycle route, after it took me on lumpy off-road forest, which did not please my heavily laden road bike. This was a relatively quiet road, jumping between touristy towns, but giving fleeting glimpses of beautiful coastal waters & Sweden.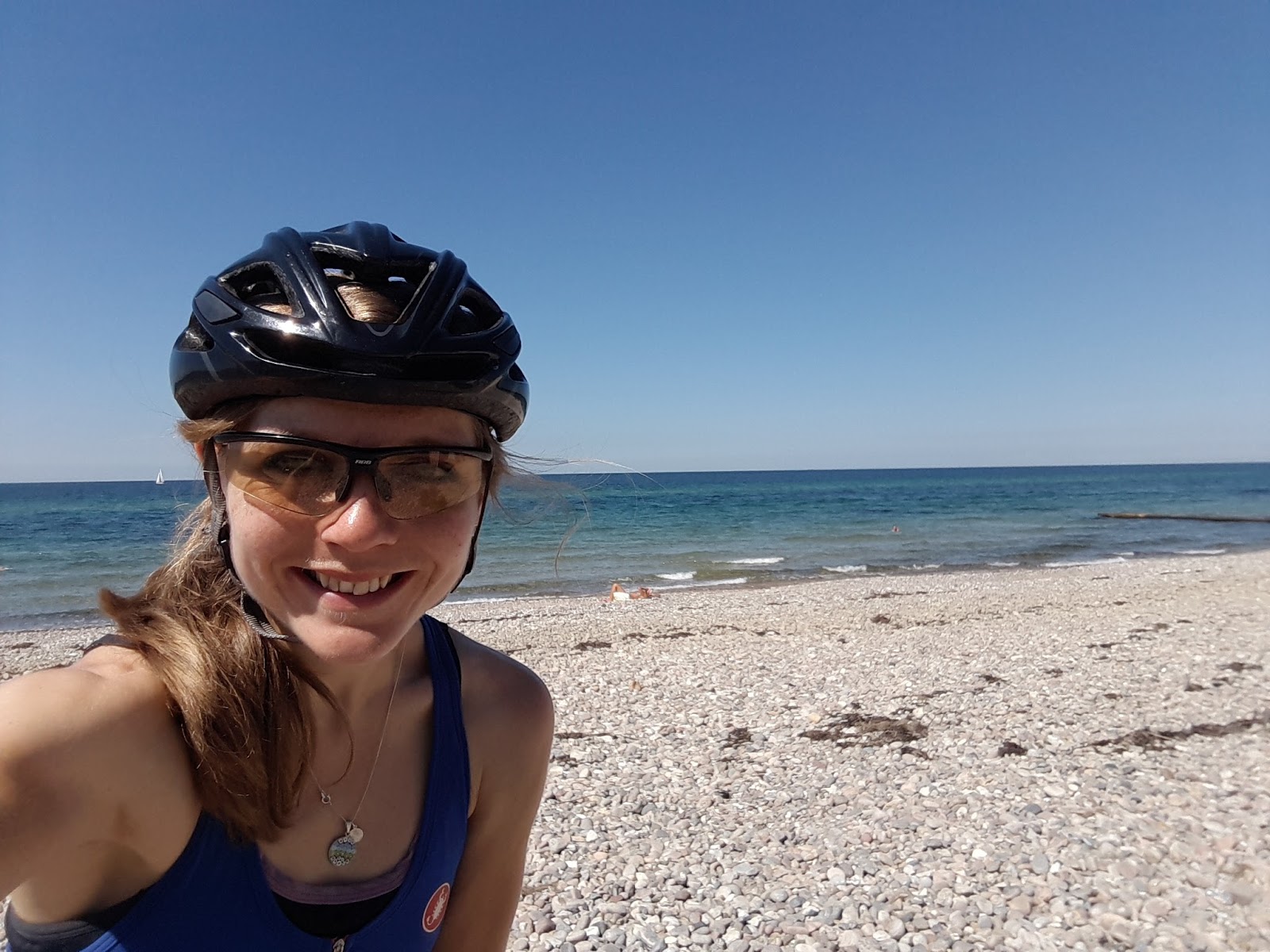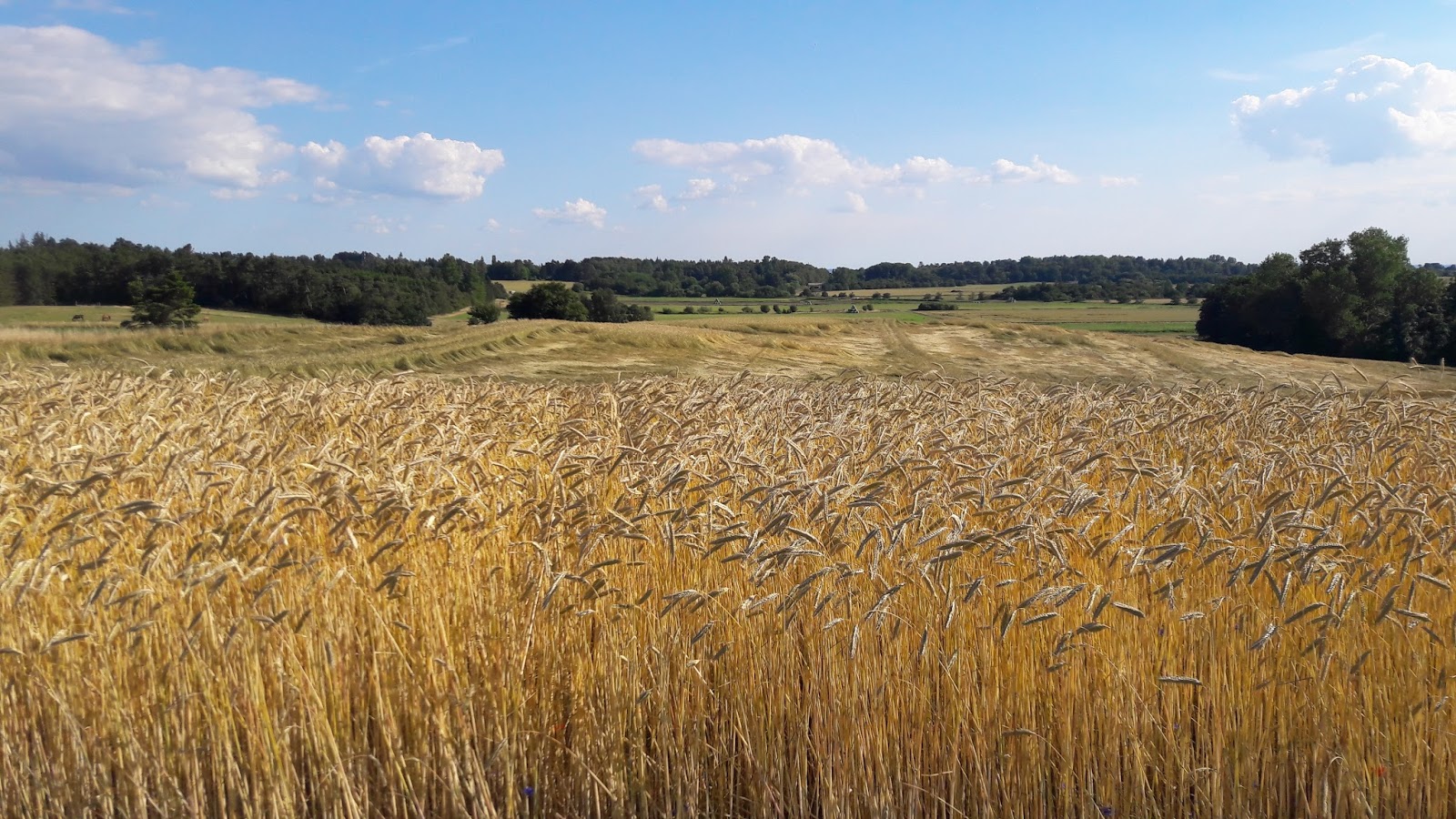 At some point I realised in order to reach northern germany the next day, I would have to complete today about halfway down Zealand... which may or may not be possible if I continued to the furthest point on this coastline. Many rough calculations later, I decided  to continue to Hundested, where some friends had recommended their sand sculptures.
At least I saw something of Hundested..!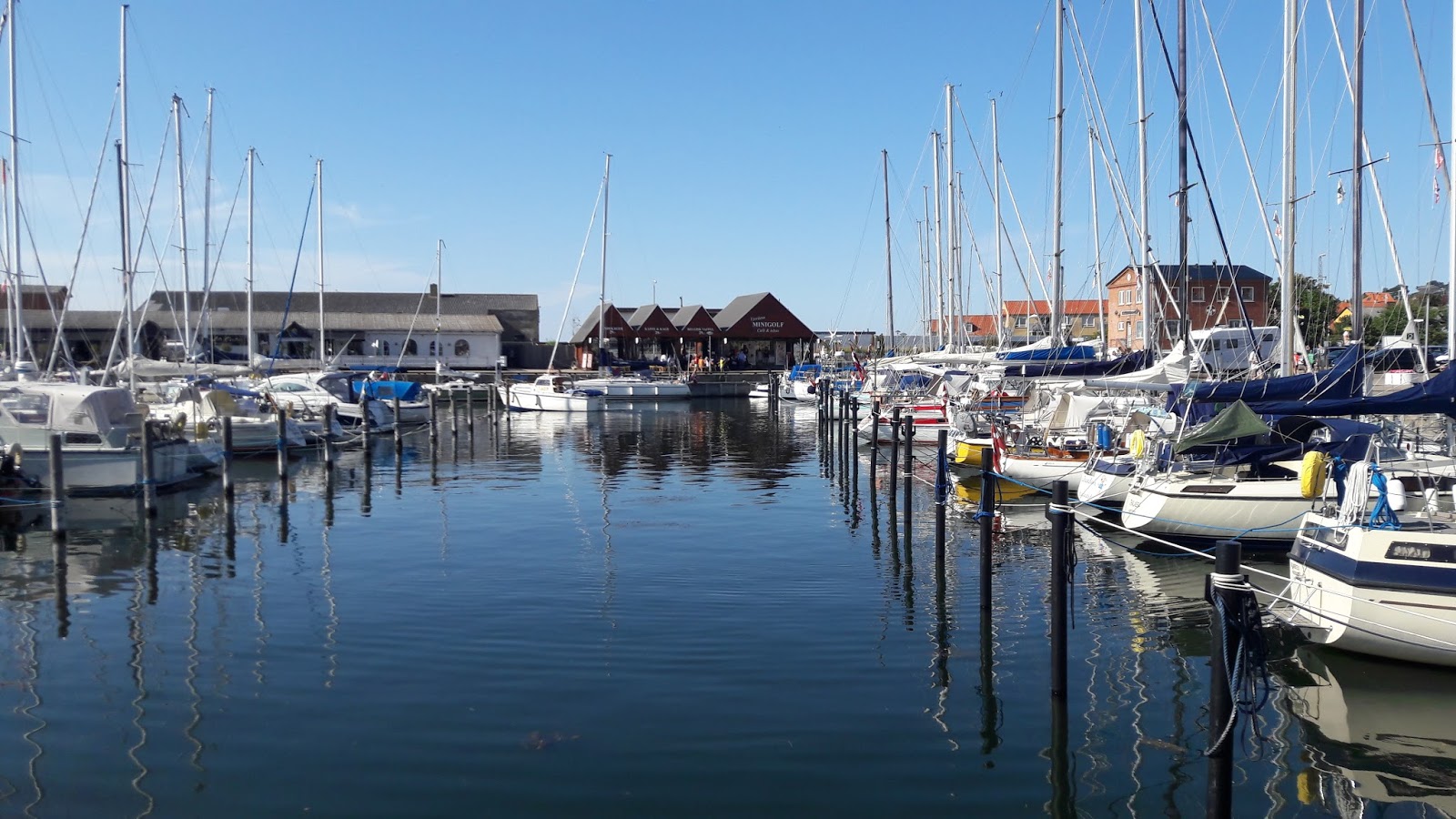 Obviously in full time-chasing fashion to avoid minimising my sleep time later, & after getting frustratingly lost in the suburbs & industrial port around Hundested, I had to rush off, not seeing their sculptures (or even beach, for that matter). This is like touring without actually seeing anything, what am I doing!?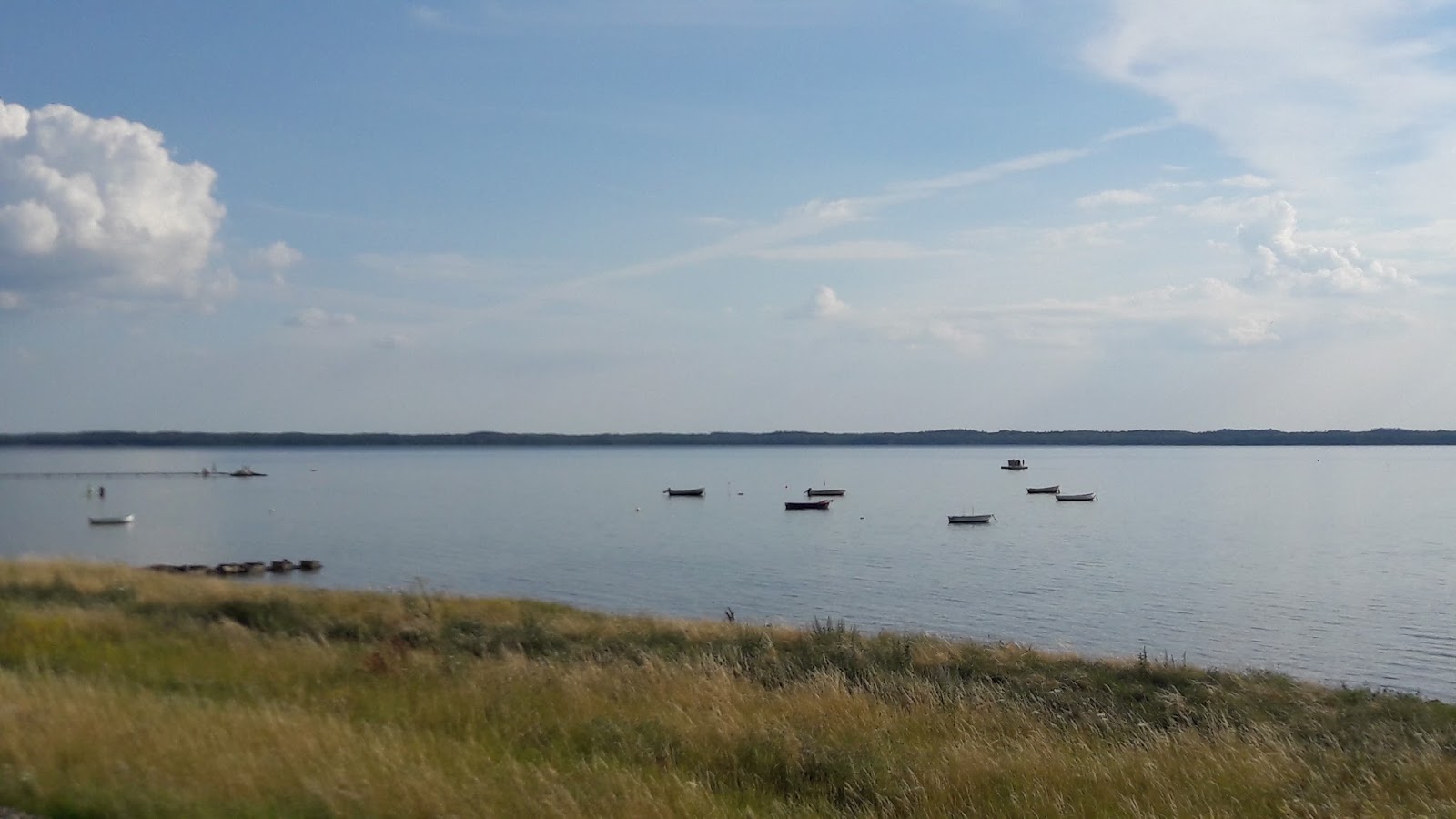 Getting to Roskilde, perhaps 30-40 miles away, was actually a dream! Denmark's perfect flat & smooth roadside cycle paths lead me straight into the campsite at Roskilde, with very minimal navigation required. Right, tent, cooking, shower & bed.
Roskilde to Puttgarden
Day 32 of riding | 104 miles | 167 km | Ascent: 680 metres
Awful wind & rain, but hello Germany!
The road to Deutschland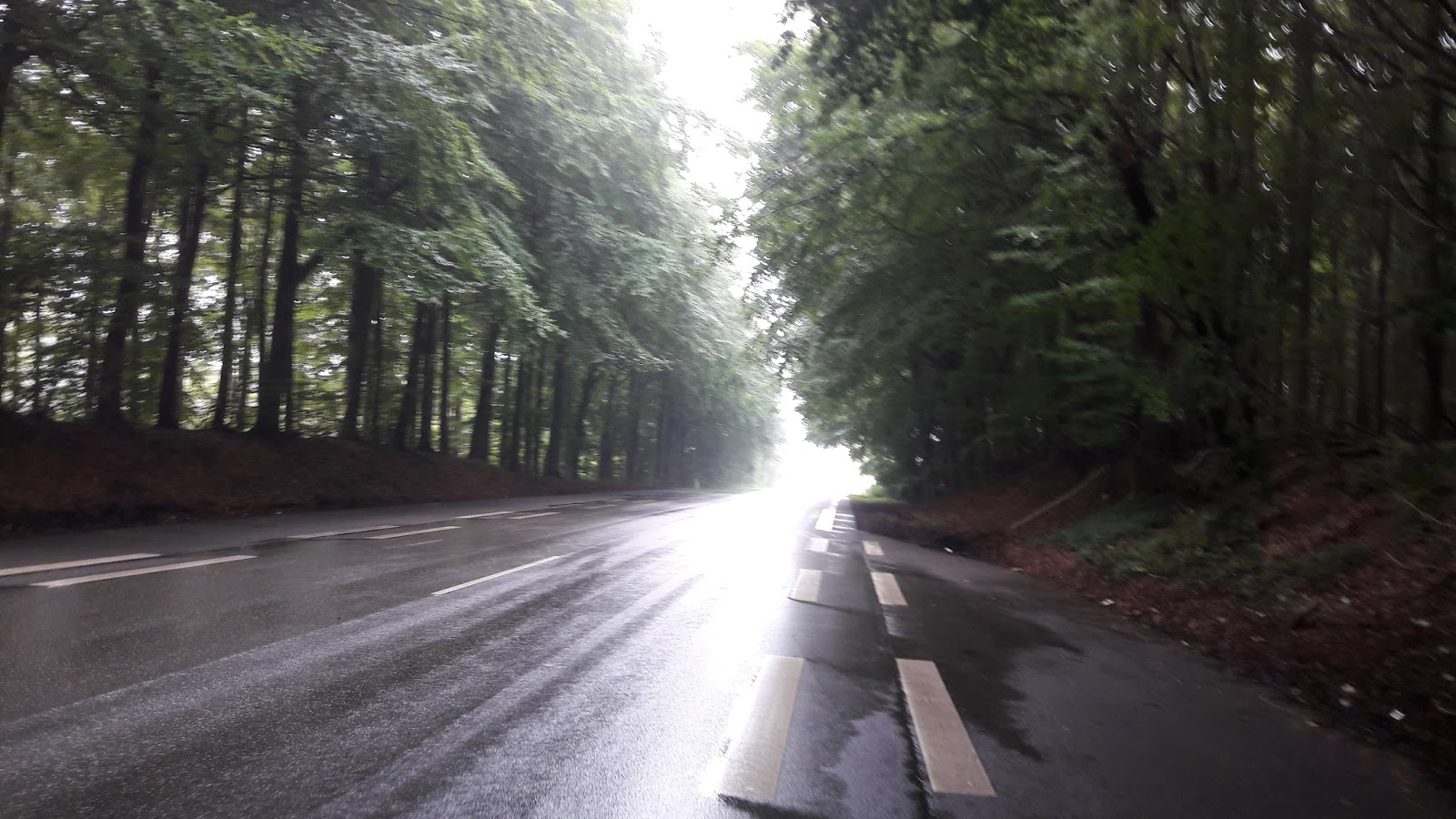 104 miles
680m ascent
People are not joking when they talk about the prevailing wind; it is a real thing, and it is exhausting to fight.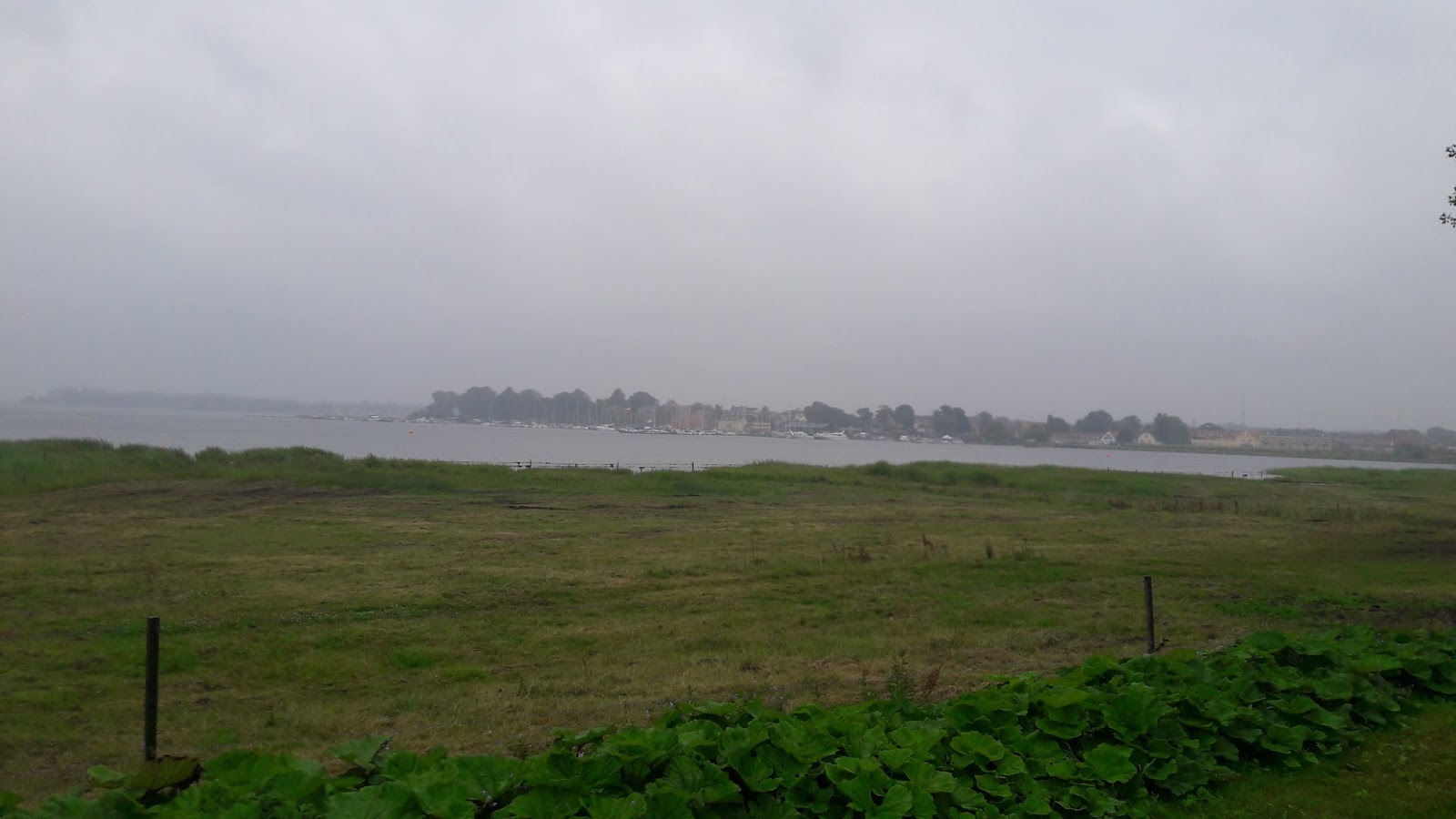 Probably one of the toughest days I have had so far, & yes, including the mountains & snow of Norway. I know this because I achieved a certain fatigue/tiredness that I haven't had before: one which 2 energy drinks, coffees & calories did nothing  to fix. But also, a mental boredom which even music could not help: i resorted to playing a letter game with myself (which I am always terrible at!): capital city beginning with 'F', anyone?
A treacherous bridge crossing led me to the island with the Rodbyhavn ferry port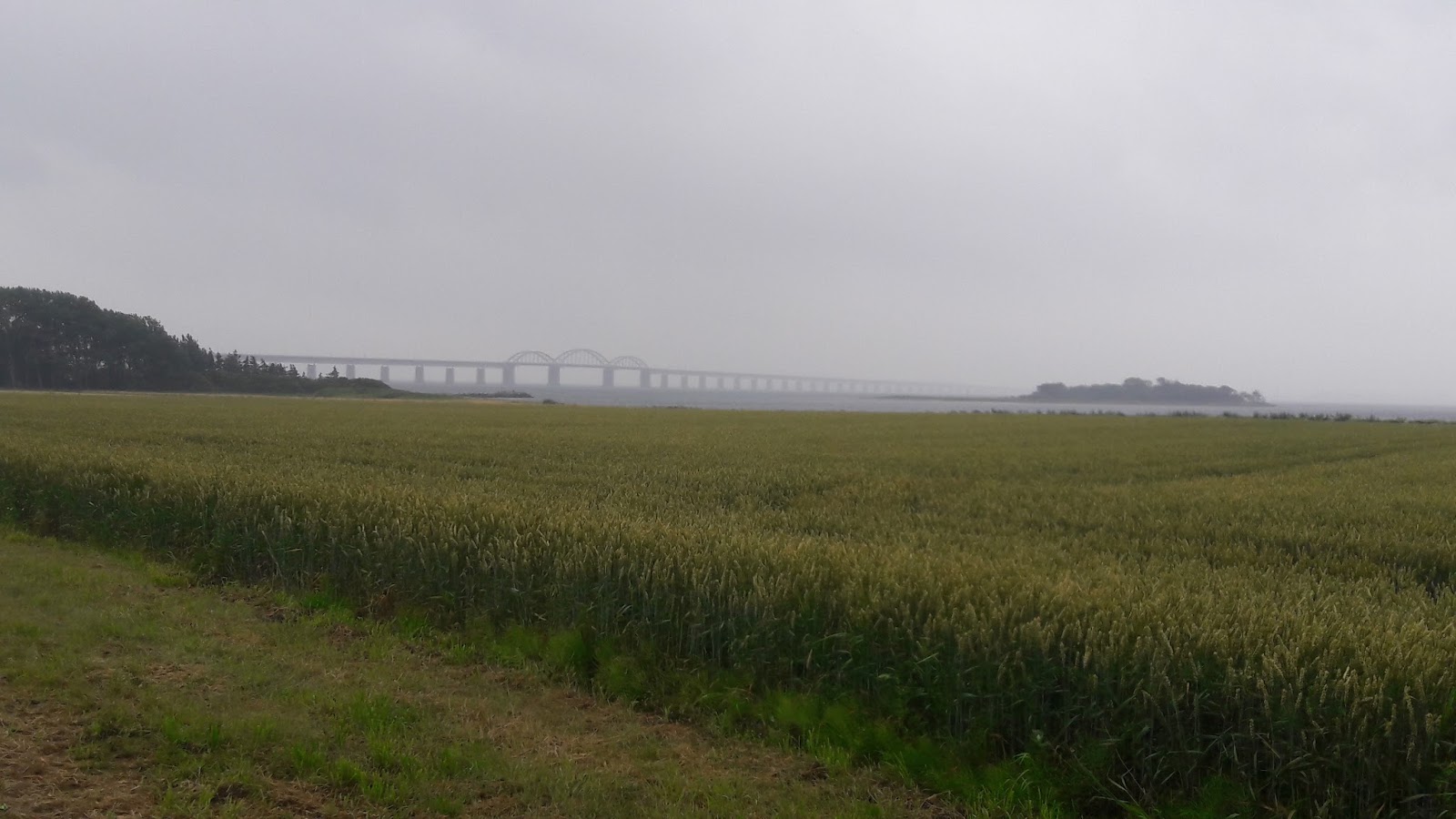 In summary, it was 100+ miles of pretty much one road, in the face of a very strong south-westerly wind (yes, that was the direction I had to ride in, the whole day), & with constant rain in my face.
When it rains hard, all day, simple things are difficult or annoying; you can't open your bags to even get food, & you can't change your route/navigate a fresh unless you go indoors somewhere to dry your satnav screen or use your phone.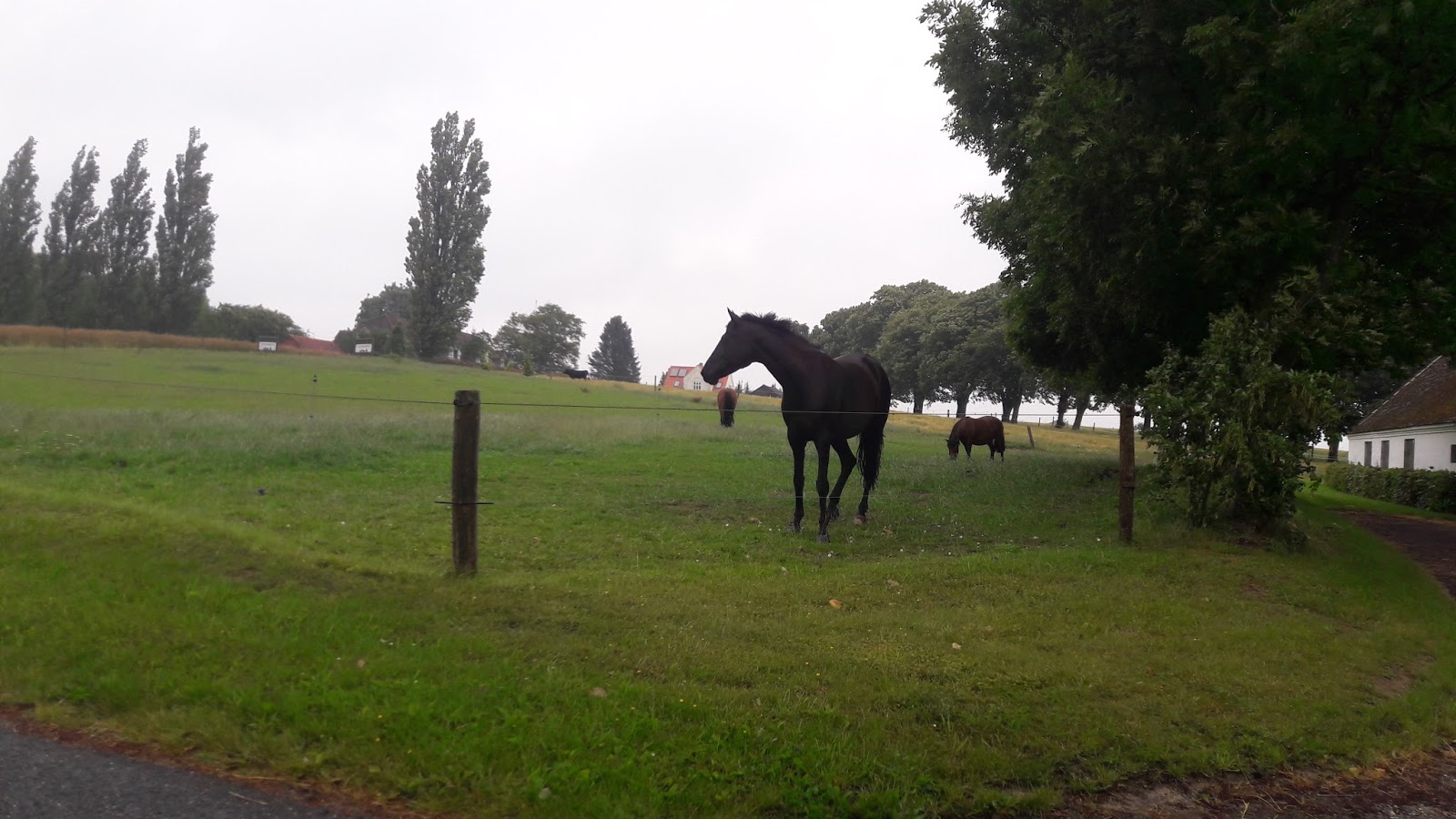 Obviously I like to be hard on myself, too, & I made myself go off route a bit to add in extra miles, to ensure I don't drop below my goal average for the trip!
Anyway, moaning over I obviously survived, & got the ferry from Rodbyhavn to Puttgarden. Germany welcomed me in with sun, yay! & a conveniently located campsite.
Unfortunately the first German I chatted to, the campsite manager, would not let me borrow a phone or his free wifi when I was unable to use my phone to let my parents know I had arrived/was alive. Nice guy!
The next stage awaits: crossing Germany, with a few friends along the way!
TOTALS
Miles: 3,034
Ascent: 42,490
Days: 32
Thank you for your interest!
Please help support aid in Syria if you're able to - www.alaina.org.uk - Thank you!
Alaina Beacall
Return to Arctic-to-Med Blog contents
Return to Blog Main Page