"Glad I split today and yesterday. Exposed hilly riding, tough going. But an absolutely beautiful snow-covered plateau. Sadly knee is bad, as is a saddle-sore... but I'm ready for a 100 miler tomorrow!"
Day 3 - Olderfjord to Alta - 80 miles (128 km)
Stunning snowscapes vs saddlesore and knee pain! (Sennalandet)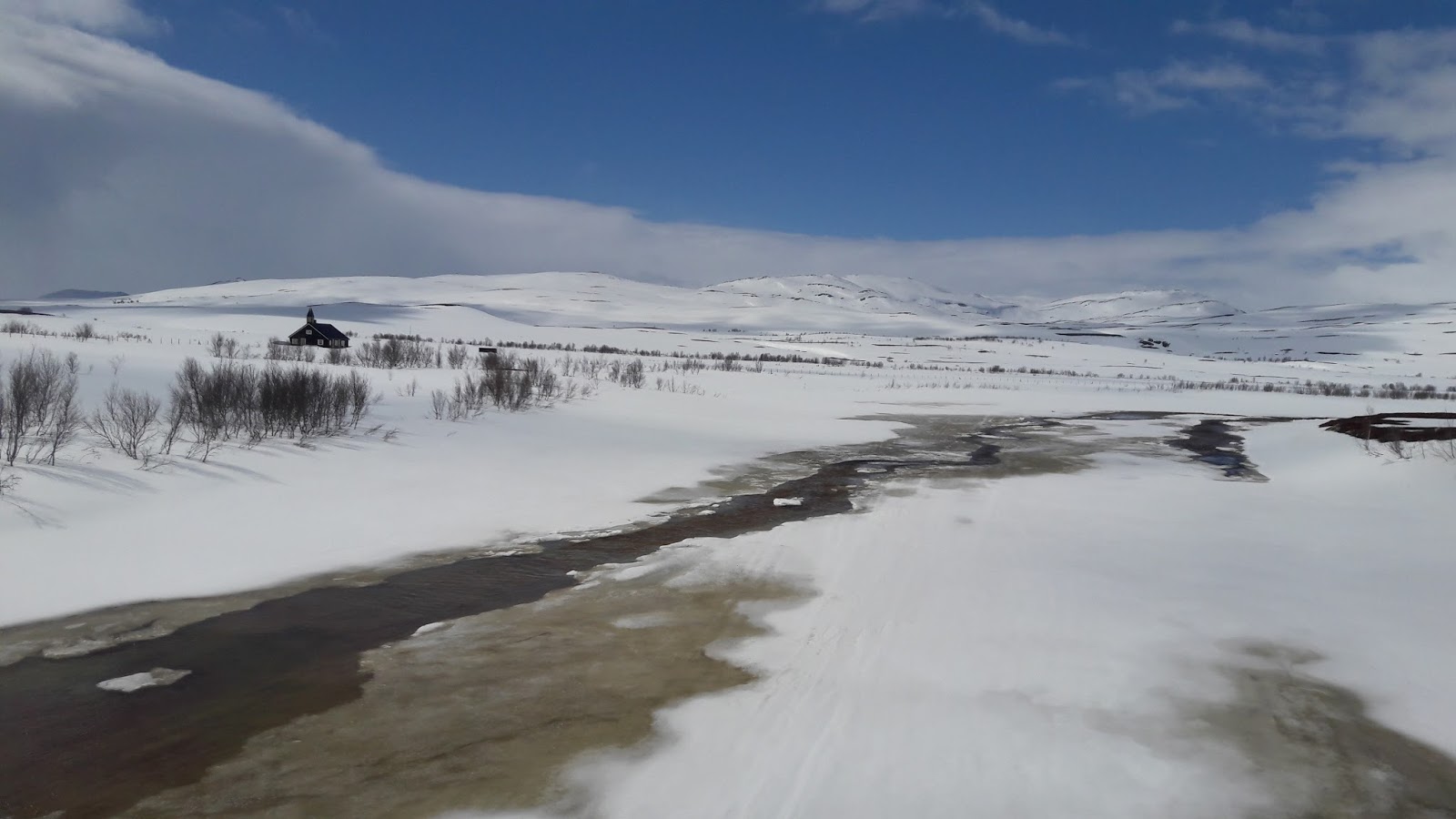 Waiting until the shop opened at 10am, I met another cycle tourer (yay!) - a dutch chap, planning 100km per day to Gibraltar. Then got to practice my español with a lovely retired nurse from Barcelona. I packed up and stocked up on lunch/snacks for the day, knowing that since Alta is bigger it would have places to buy dinner from.
This thing was sadly neither bread, nor vegan...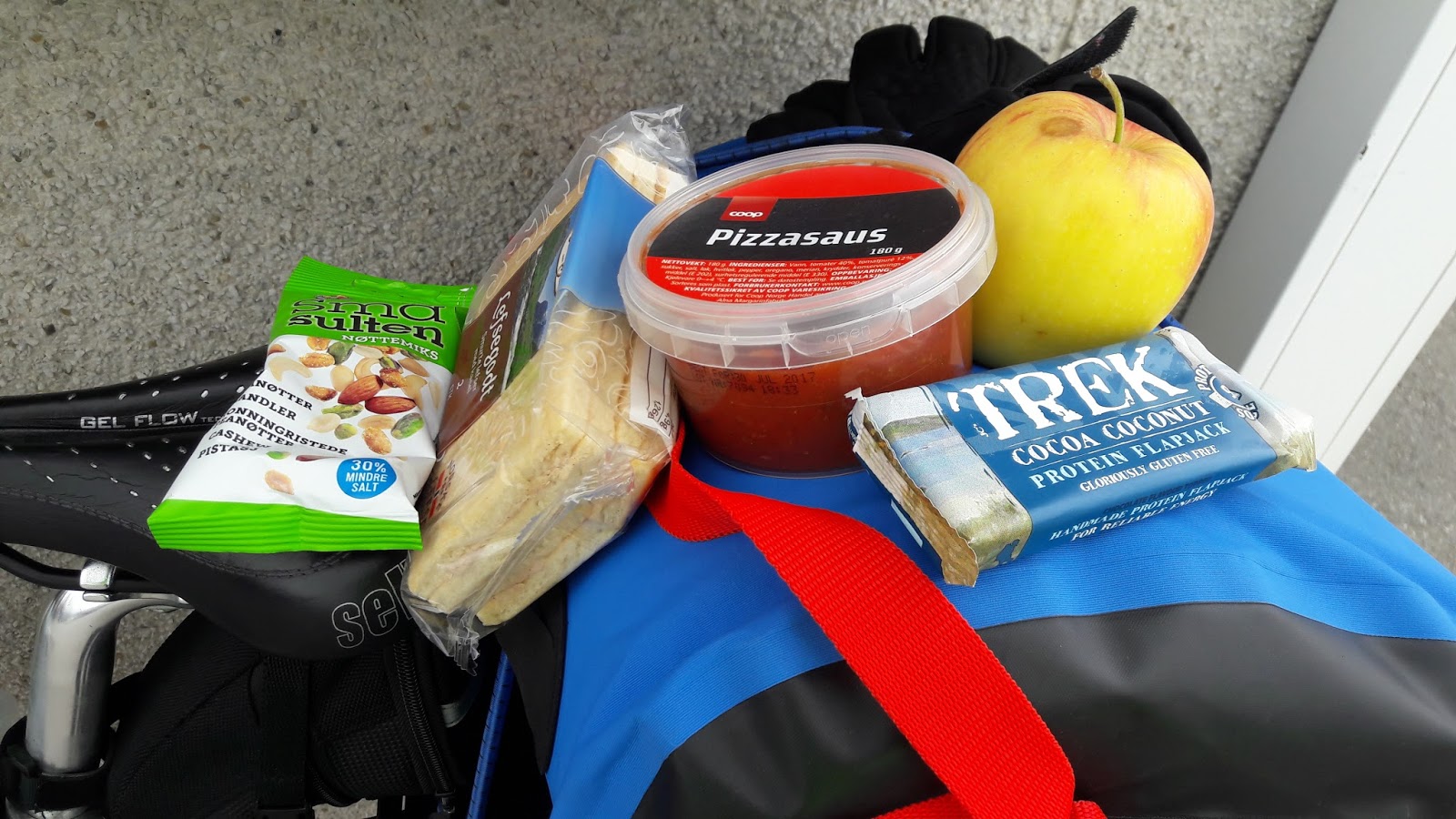 The road climbed out of Oolderfyor, and my left knee started deeply aching, with the odd click. Great, day 2 of cycling! It followed the river Alta through some stunning snow and tree covered valleys, and eventually climbed up onto the snowy plateau of Sennalandet.
There's quite a bit of snow in these arctic hills...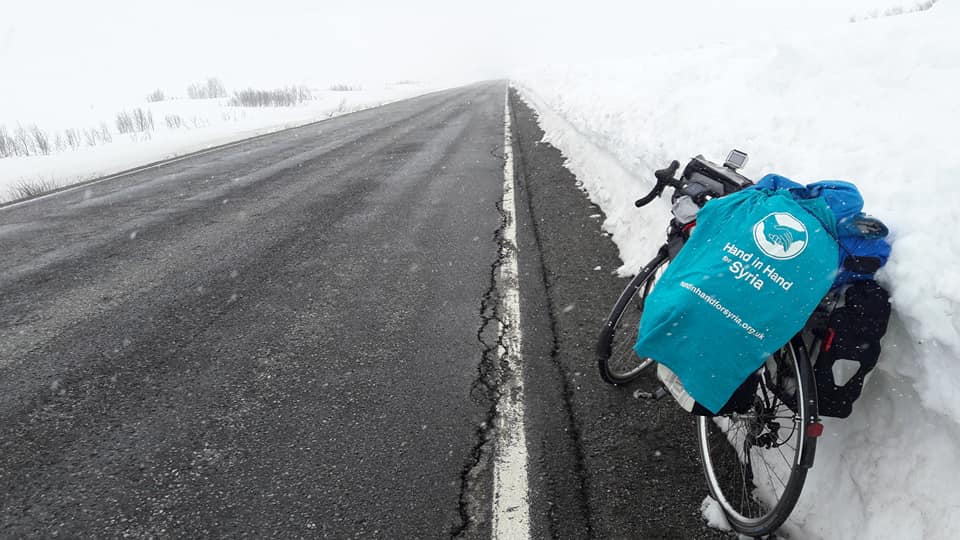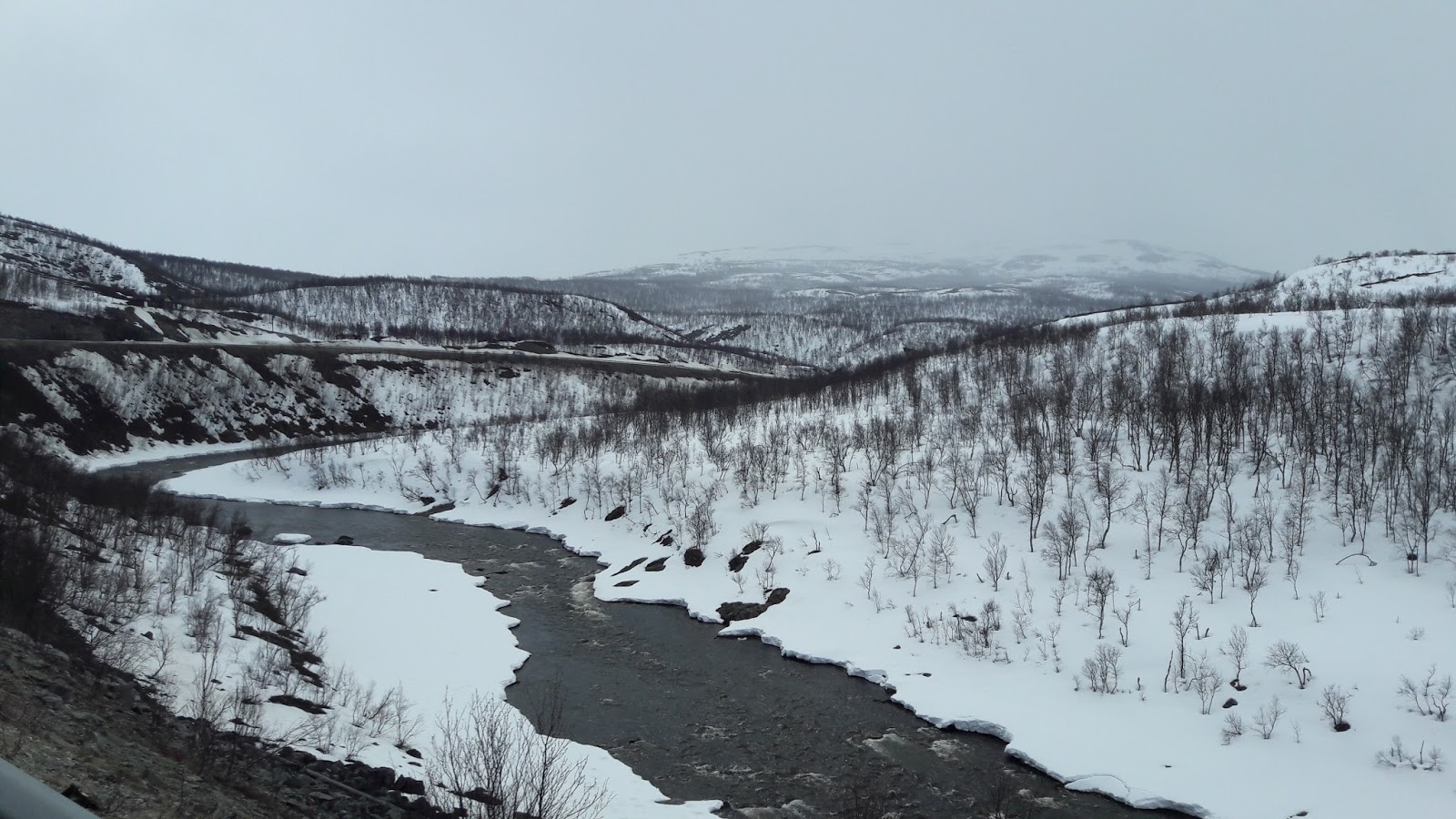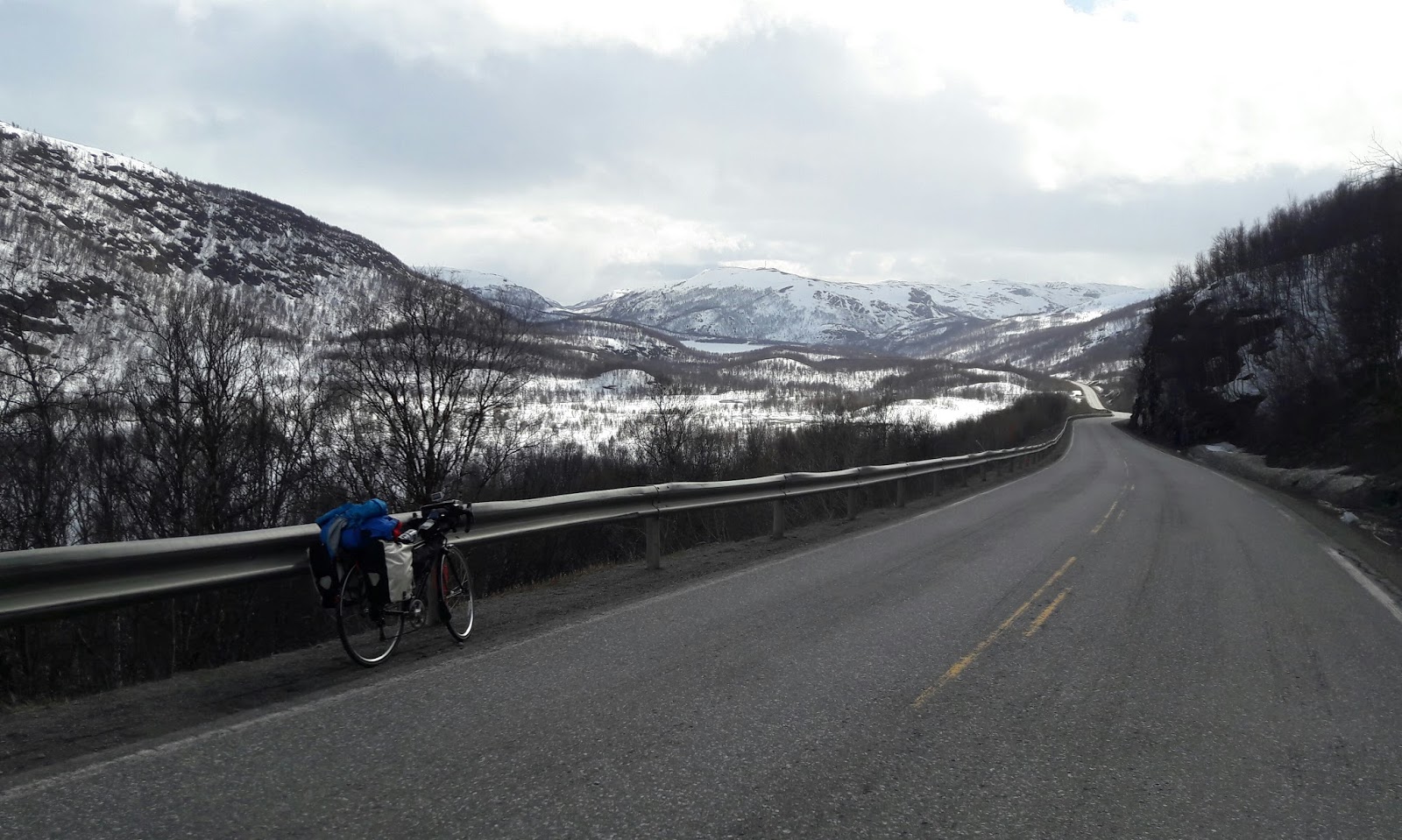 This was quite exposed, hilly, and tough going in the wind for a while. Some of the totally white scenes completely took my breath away.
My buddies for the day...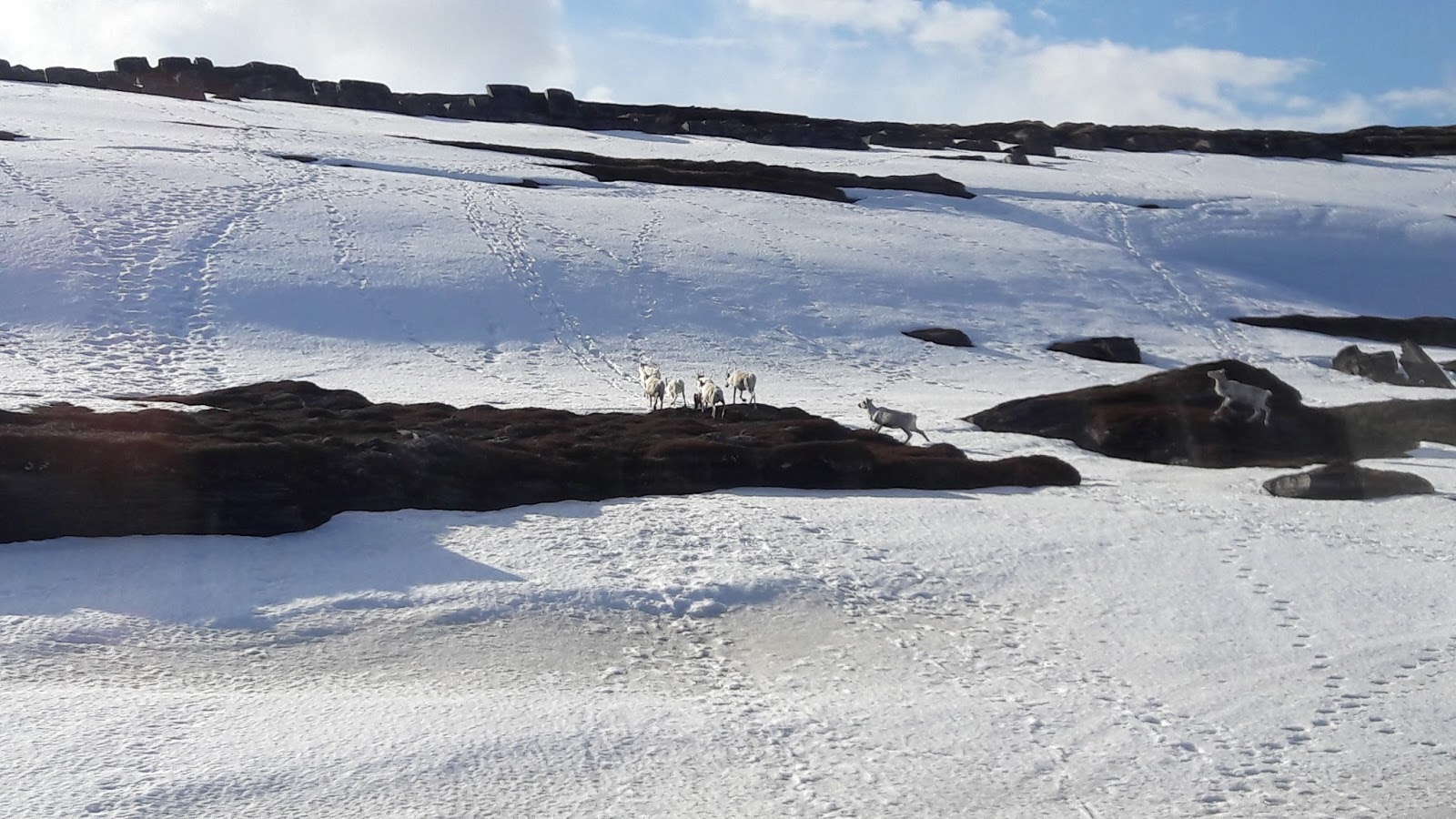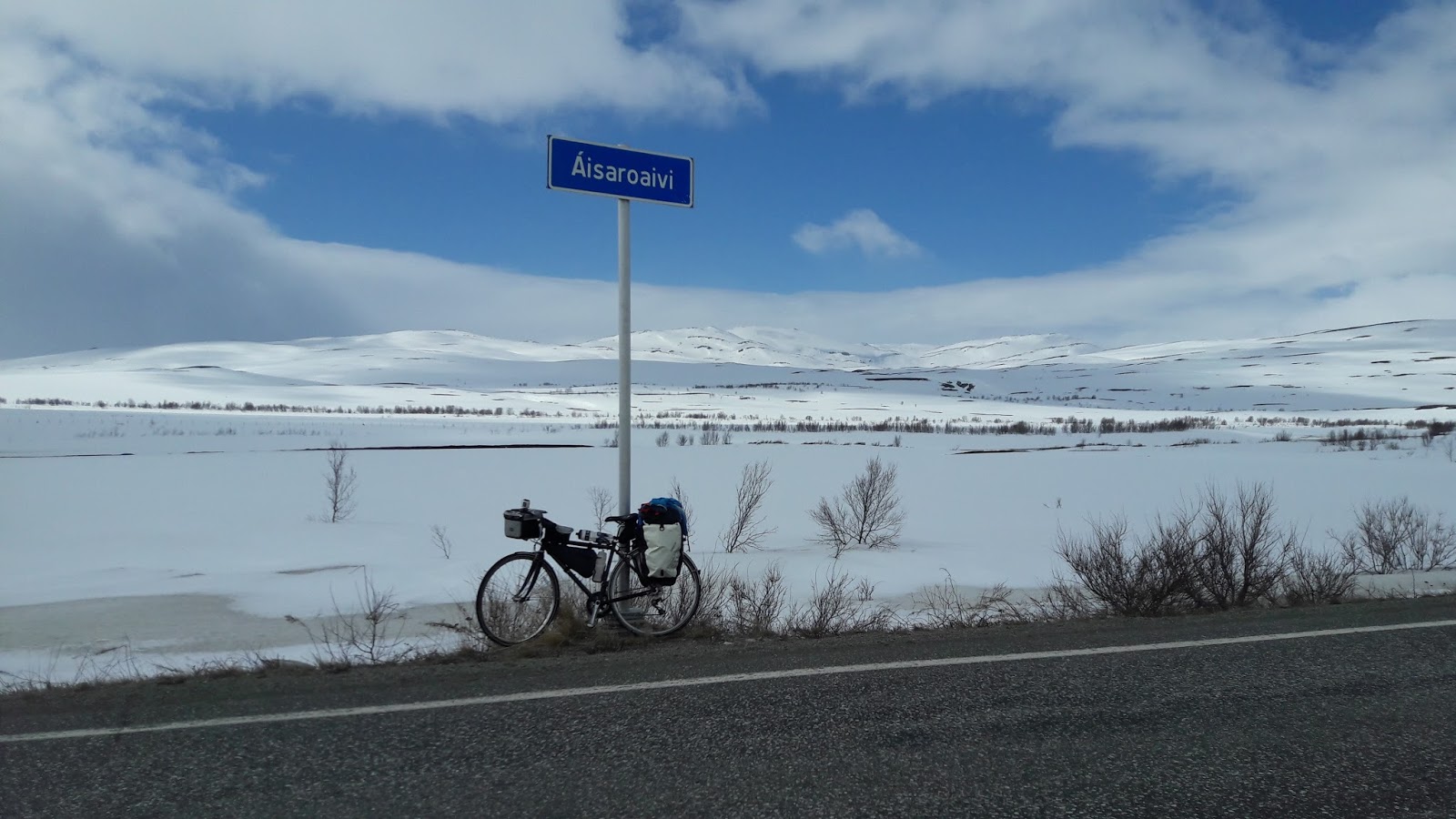 Eventually I had one thrilling and beautiful descent (which I can't make the most of - too many photo opportunities!). Here I passed a giant frozen lake, then wound my way around 'Rafsbotn' waterside to reach Alta! Ps lumpy roads are making my saddle wound cry out - and if I stand up to avoid the pain, my knee cries! Damn body!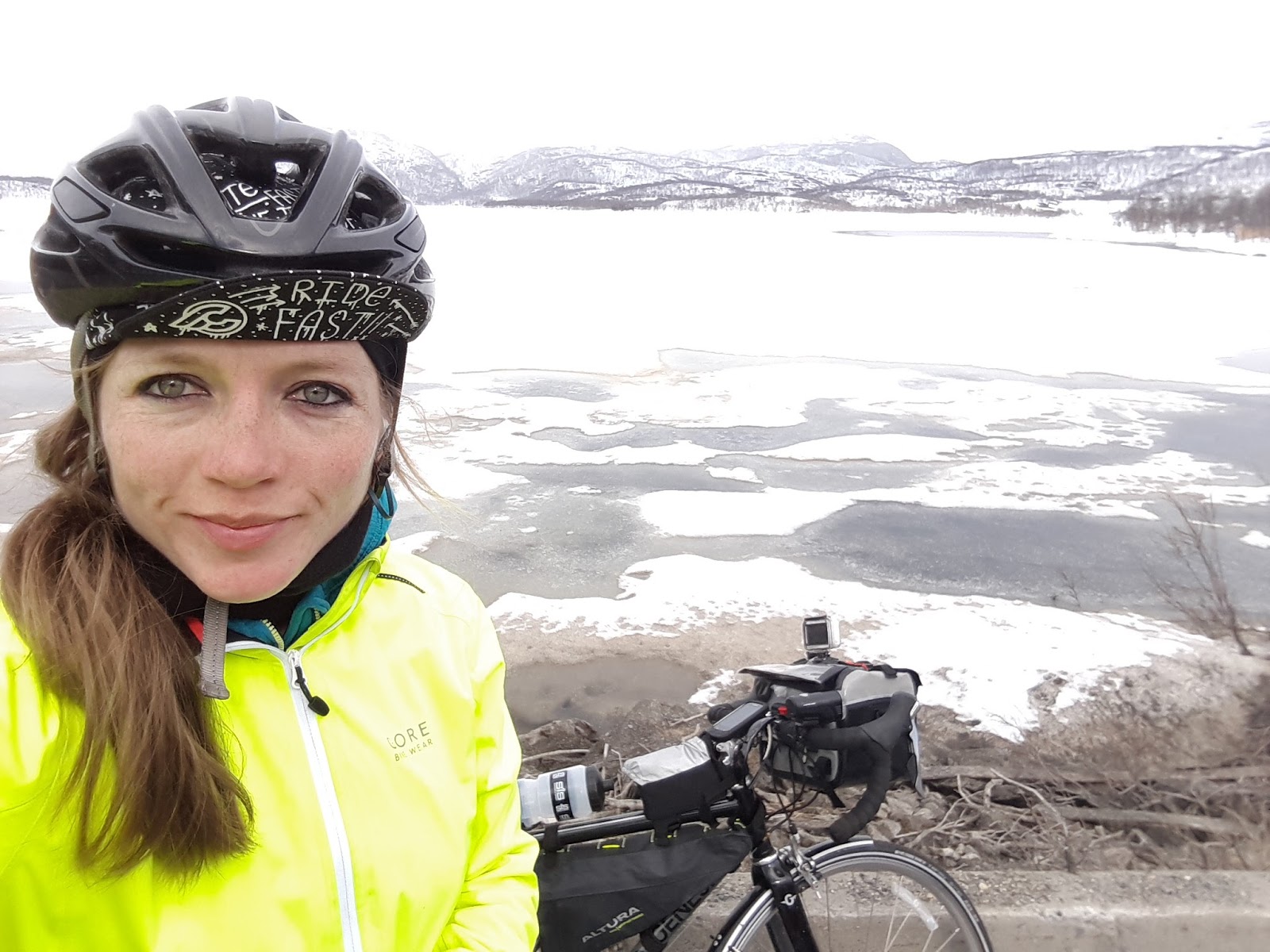 Sorry bike, I'd stand you up if I could...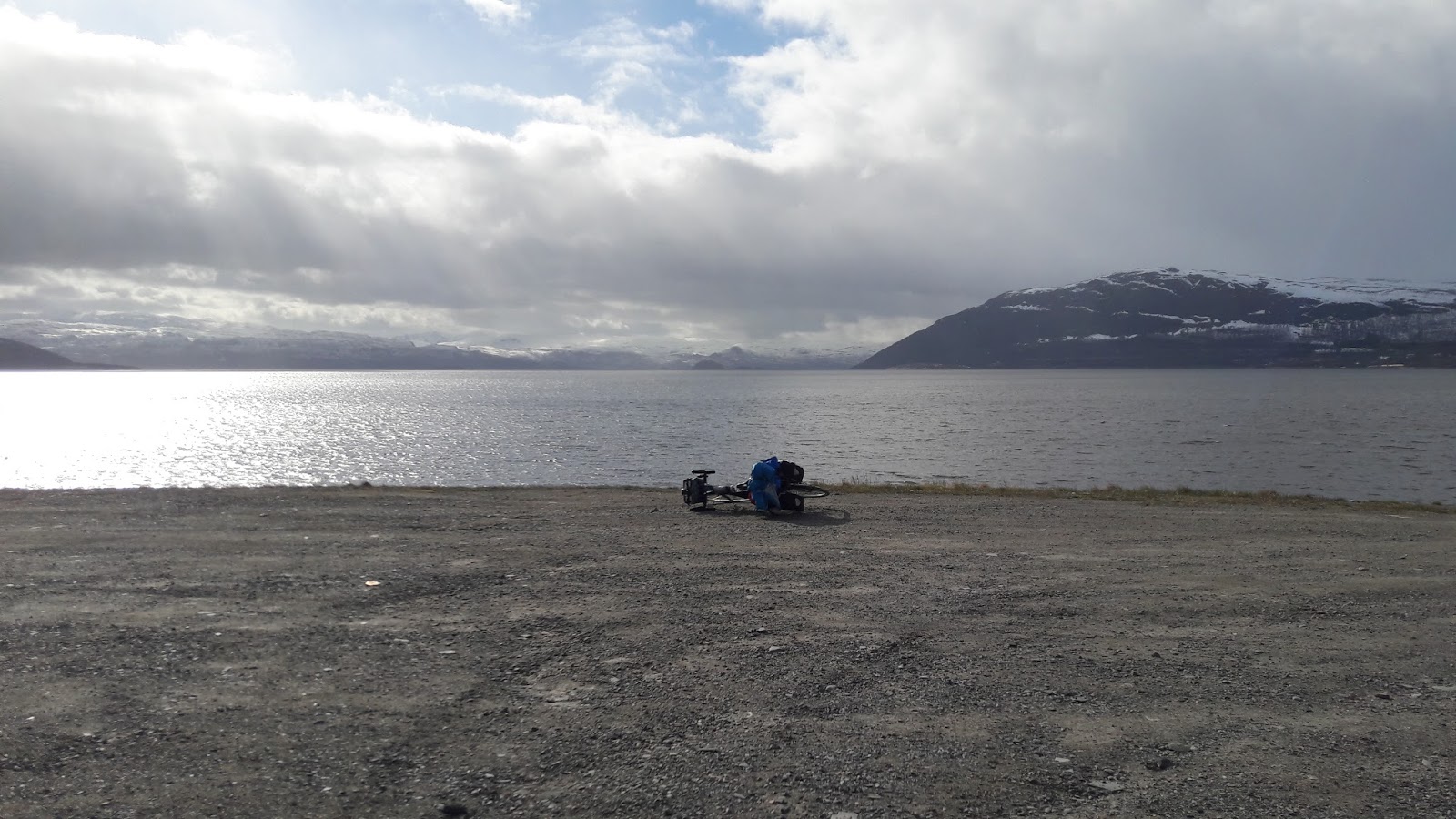 My original Chinese host had been sweet enough to invite me around for dinner, however, I was on a selfish mission. I needed to purchase and prepare food to last 2 days, before doing a 100-miler tomorrow and heading into quite a remote area. I would also therefore need an early night for an early rise! Fortunately I'd been kind enough to myself to book an Airbnb before a few big days ahead, and I met here a lovely Polish couple who had lost their hearts to Norway. They informed me that not only would I be lucky to find anything open on a Sunday in Norway, but also the following Monday was a bank holiday, so, good luck to me on the road.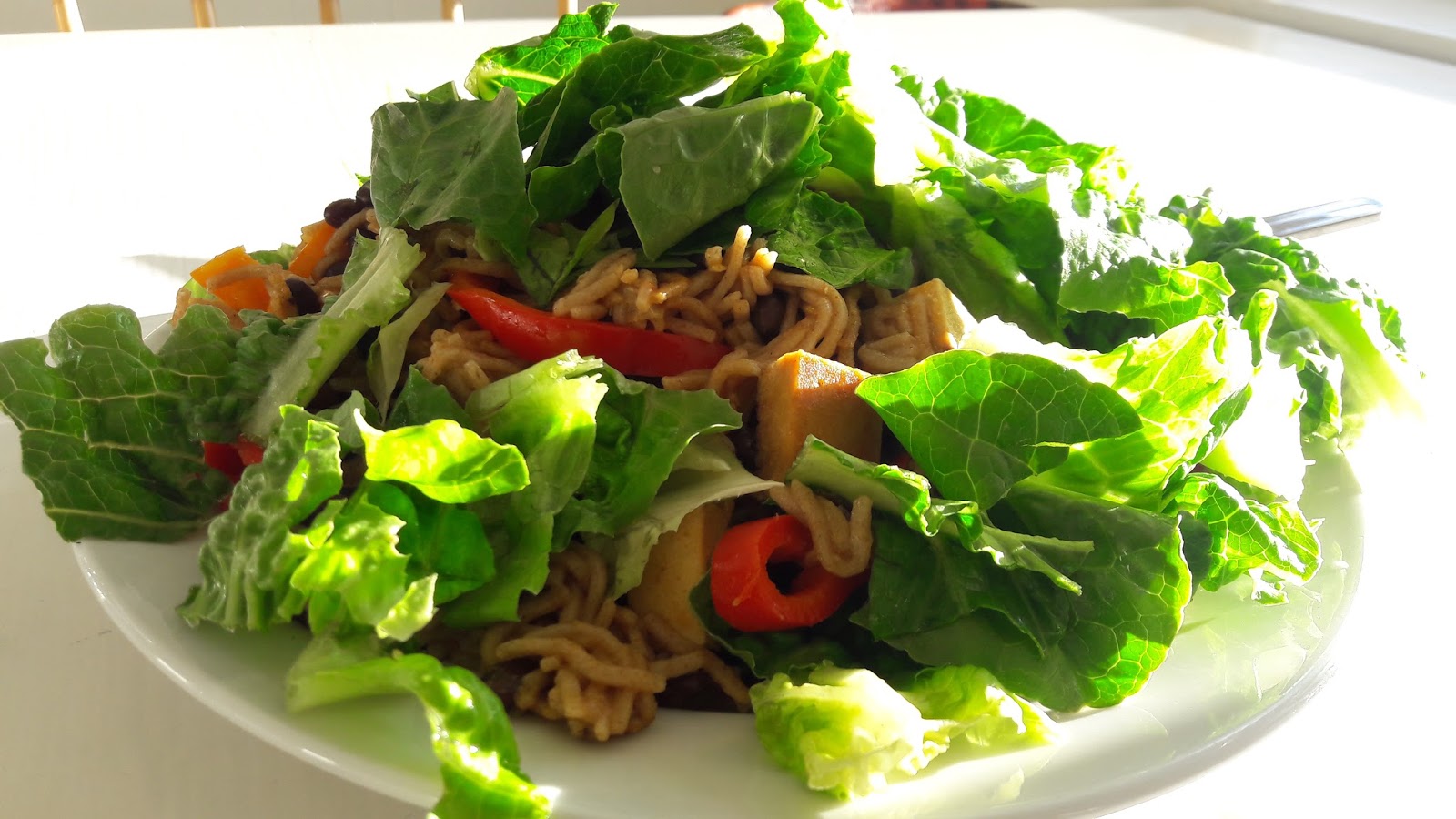 Yes yes! Found tofu in a health shop in Alta - wok fried veg, and smoked tofu, with lettuce just for some healthy greens ! Made 2x dinners, and stored tomorrow's in a container from the shop's salad bar :D
Ready for the first 100-miler, yes!
Those pesky things!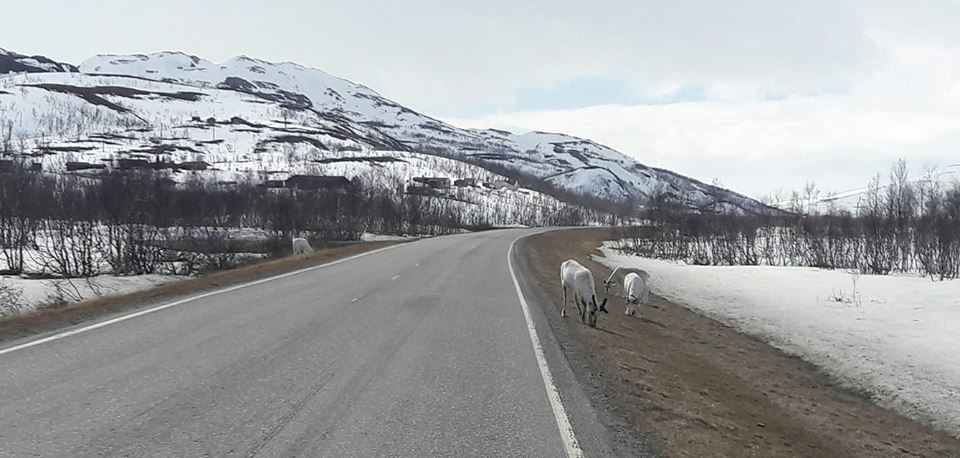 Leirbotnvannet frozen lake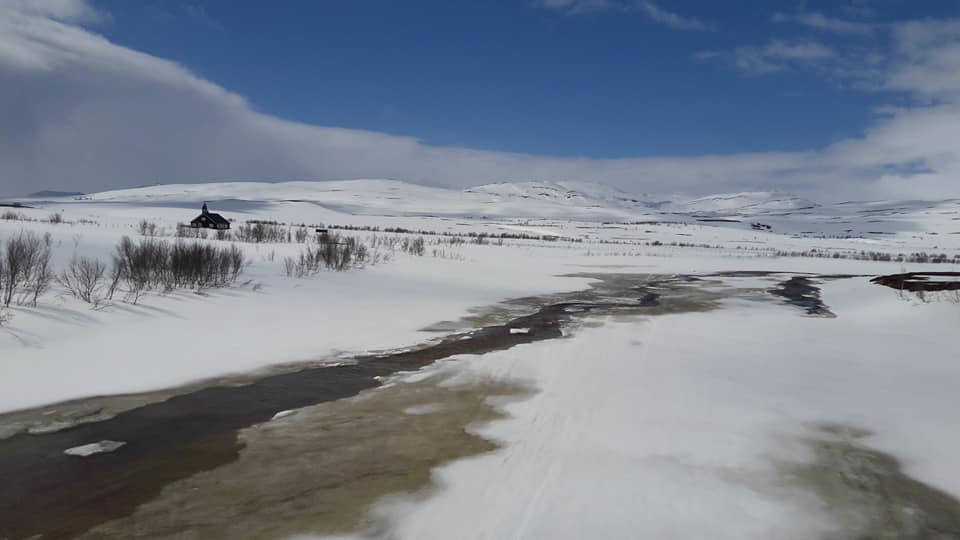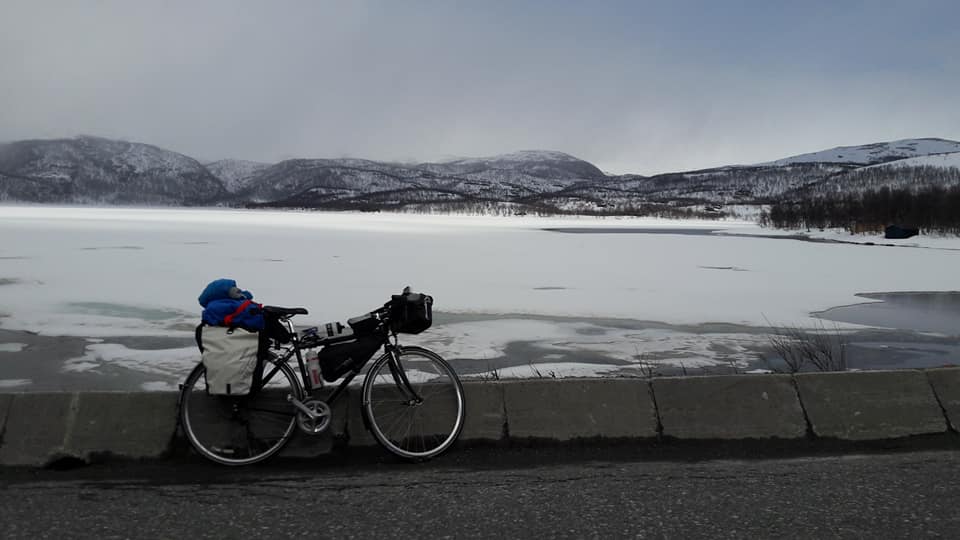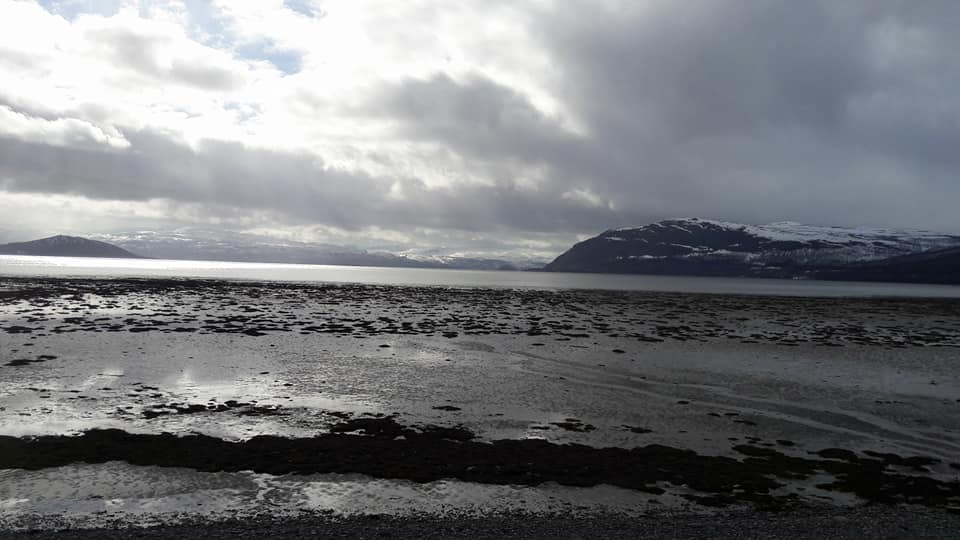 Alaina Beacall
Return to Arctic-to-Med Blog contents
Return to Blog Main Page